Enhance your videos with ScreenPal's easy-to-use royalty-free music library. No need to worry about complicated licenses – just download the music you want for your videos. Choose from a wide selection of royalty-free music to set the tone for your video. 
Fuel creativity with royalty-free music
Improve video engagement

with royalty-free music

Add music to as many videos as you want, with no licensing fees, using royalty-free music. Add music to your video to enhance your content and form a strong connection with your audience. Audio can help amplify your message, tell stories effectively, and stir emotions, creating a more engaging viewer experience overall to boosts your video's impact and reach.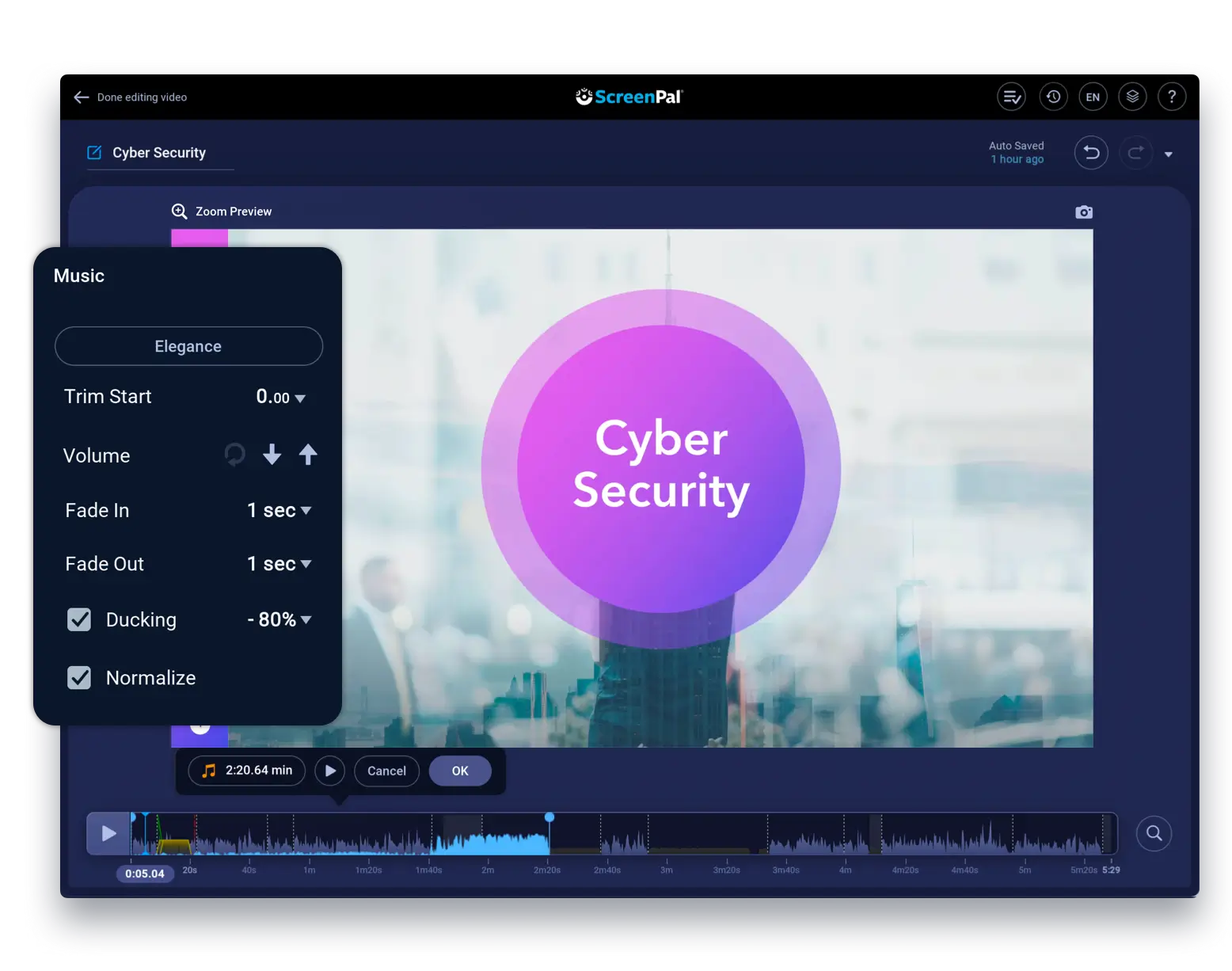 Browse a wide selection

of royalty-free music

Discover the convenience of using royalty-free music. Access 50 free audio tracks in our video editor. Expand your music selection with basic audio files in our stock library, available with all paid plans, or explore Premium Shutterstock content in our stock library with a Max or Team plan for over 4.4K music tracks.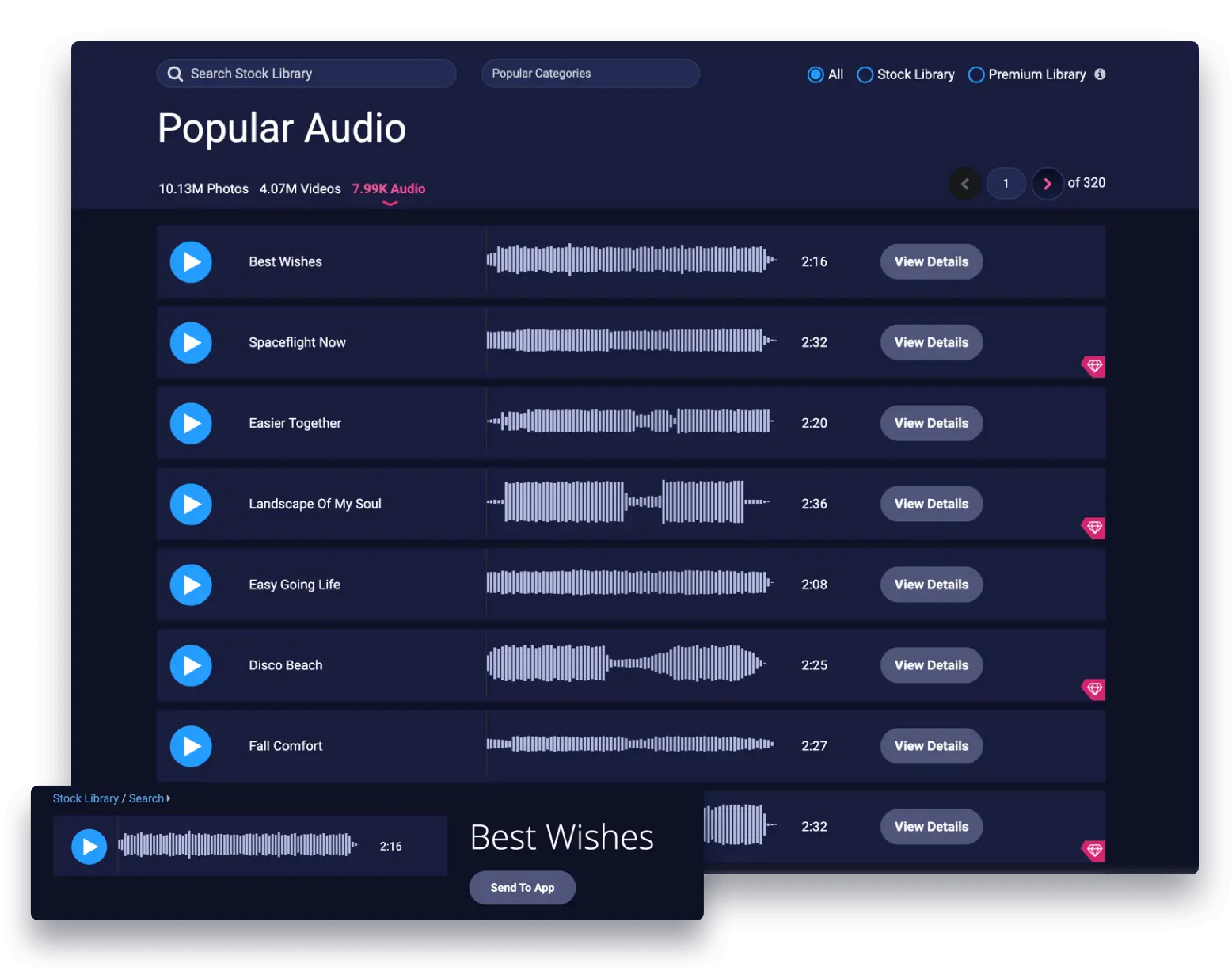 How to add royalty-free music to videos
Add royalty-free music
Click "Sound" in the list of tools, then choose "Music." Add one of our free music files, select music from your device, or choose a file from our built-in music library.
Save & share
Save the video to your device or upload it to ScreenPal's free hosting to share it with your audience.
Royalty-free music for any occassion
Music can enhance any video, no matter the project, to make it more interesting and to effectively convey your message.
Business
Music boosts the effectiveness and connection of videos with both customers and colleagues. It makes training videos and business presentations more interesting. Music also helps express emotions in promotional videos, making them more engaging. 
Education
Create memorable videos with royalty-free music. Make lesson plans more exciting for students by adding music to set the tone. Create professional development videos that capture attention. Enhance tutorials with cheerful background music for a joyful learning experience.
Personal
Stand out from the crowd by adding music to your videos. Craft a captivating introduction for your podcast or YouTube video, leaving a lasting impression. Increase viewer engagement in hobby videos with inspiring background music. 
Edit multiple tracks

 of audio for free

Don't restrict yourself to just one audio track. Use ScreenPal to incorporate multiple free royalty-free music tracks at once. Layer background music with sounds effects and audio narration. Customize your experience by placing each track anywhere in the video and editing them separately as you wish.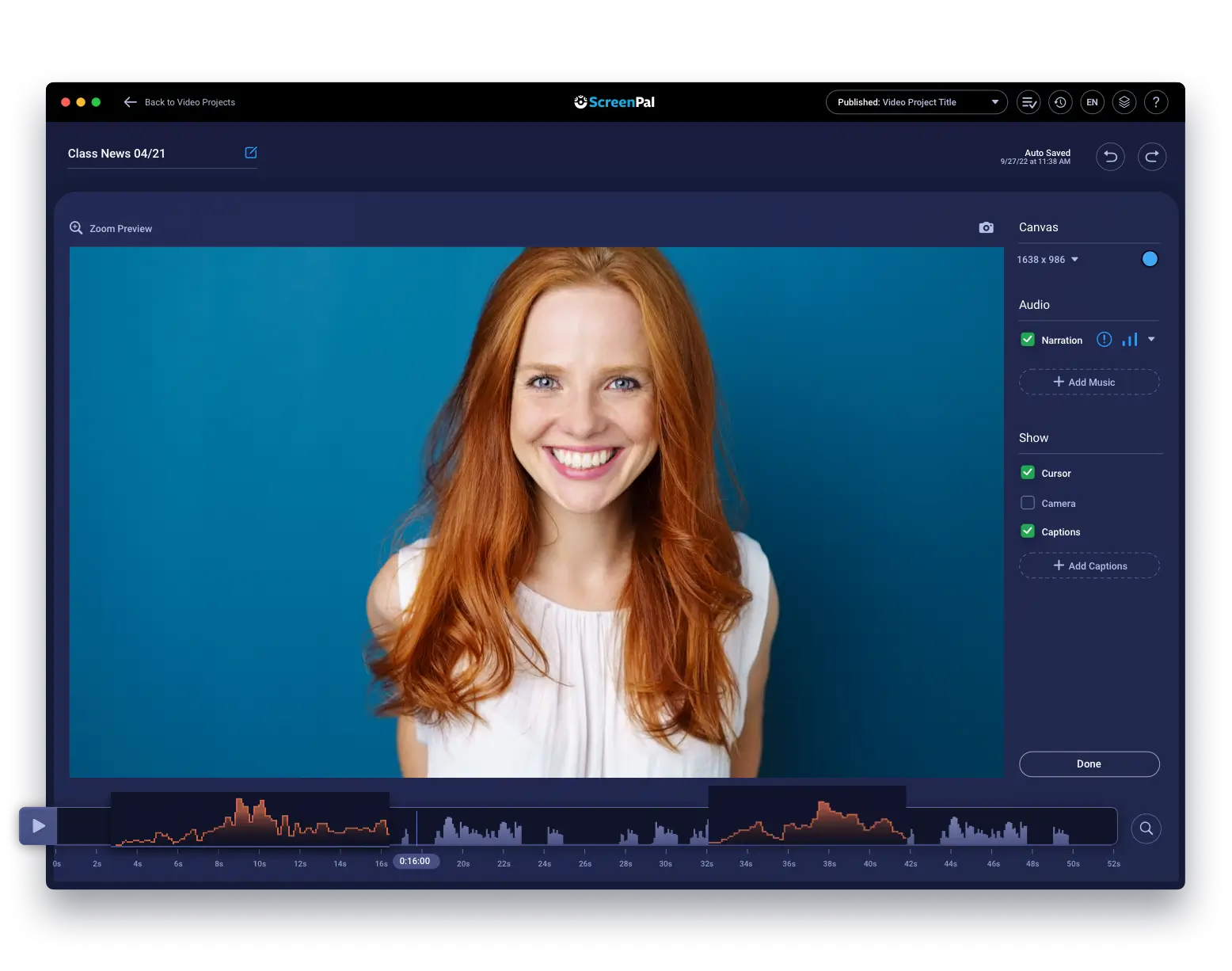 Enhance videos

with other types of stock content

Extend your creative possibilities beyond royalty-free music. Access an expansive stock library of sound effects, image, and videos to elevate your content. Take your videos to a new level with royalty-free content available with Premier, Max, and Team plans.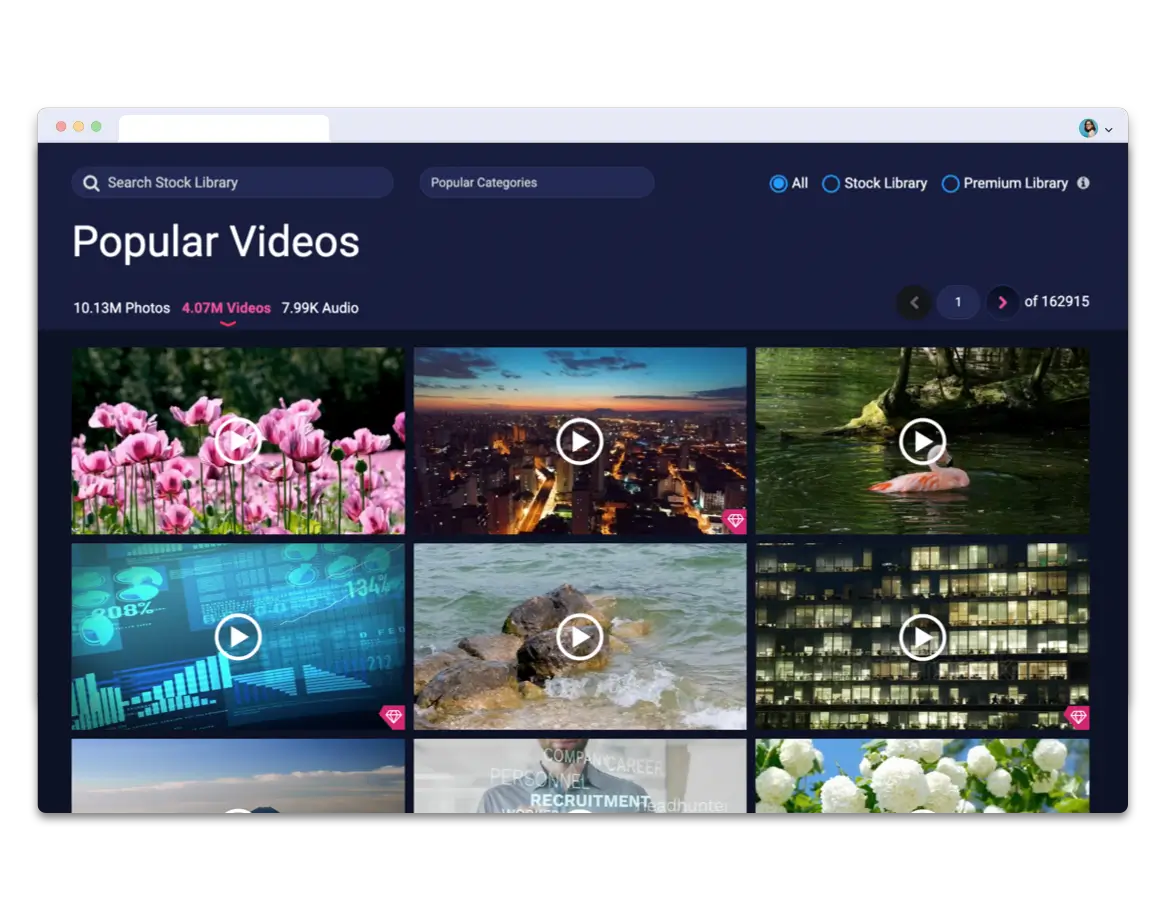 Add music to videos and more for free
Go beyond just adding royalty-free music and fully customize your video! Free features include:






Upgrade for our full video creation suite