Scientists say our brains process visuals almost 60,000 times faster than text. That's why our brains love watching video. This makes sense, as video has become a major part of marketing strategies over the past few years. Below, we'll share three reasons why your brain loves video so much, and how to harness the power of video.
According to researchers, the average viewer remembers 95 percent of a message when it is watched; compared to 10 percent of text-based messages. About 90 percent of the information our brains process is visual. That's powerful!
Nowhere is the rise of video more obvious than on social media. Facebook reports a staggering 8 billion video views per day. YouTube estimates 300 hours of video content are uploaded every minute, generating billions of views each day.
If this doesn't convince you to try video marketing for your business, consider these three factors:
Video allows you to show and tell.
As a business, the whole point of your content is to build a loyal following of current and future customers. When you're trying to change minds and attitudes, video can be so much more powerful than a written blog. That's because with video, you can actually show people your product or service while you explain how it will benefit them.

You can also help them visualize your message by adding images, text, and other helpful resources to your videos in ScreenPal's Video Editor.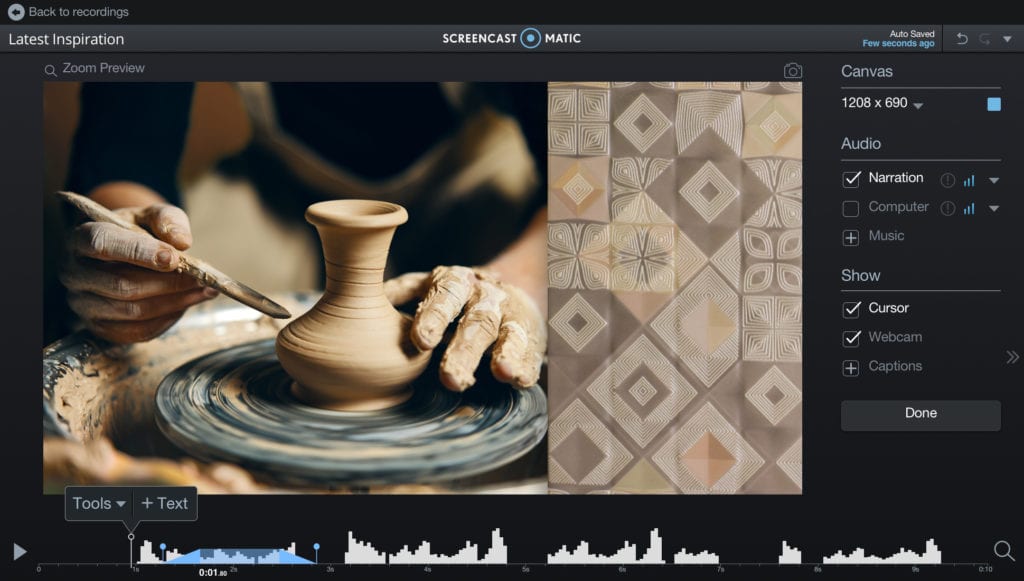 Creating video content can be a major time saver for businesses too. Since you're able to hop on-camera and have a conversation with your audience, you save yourself the time of writing and editing a blog post that people may or may not read.

Your videos also don't need to be long to make an impact. Just a 60-second demo video can be enough to win people over.

Forrester Research found that one minute of video equals approximately 1.8 million written words.

Another thing to keep in mind is that since you're able to actually speak to your audience via video, you'll be able to convey your tone and brand much more easily than if you were writing a blog. When they see your body language and/or hear your voice, people can quickly build up a level of trust and comfort with you that is harder to achieve through writing.
Video lets you get personal
Video is the easiest way to build a personal connection with your followers. It's a way to get "face-to-face" with them even though you aren't in the same room. You may have noticed in recent years that many companies have started embracing a less formal, more personal approach to marketing. That's because it's a powerful, memorable strategy when done properly.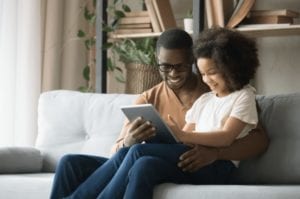 ScreenPal's Screen Recorder makes it easy to get personal in your videos. You can record with just your webcam, your screen, and your webcam, or just your screen. 
If you've ever felt like you could be best friends with your favorite YouTube star, then you already understand how video can make a powerful connection in a short amount of time. 
People respond positively to genuine, personal storytelling. If you can create marketing videos that show off your genuine personality and brand, you'll start building a loyal audience in no time.
These videos are proving to be more effective than traditional tactics like banner ads. According to MediaMind, people are 27 times more likely to click on a video ad than a traditional banner ad. Video engages an audience and opens up an avenue to take action.
Video encompasses all content tools and is easily shareable
One of the best things about video marketing is shareability. If you can create a genuine, branded video that offers value to your audience, viewers will want to share it with their own networks. This is an effective way to grow your audience and find new customers.

About 92 percent of viewers share videos with others. That's 1200% more shares than images and text combined, so if you neglect video in your strategy, you'll miss out on a lot of potential customers!

ScreenPal lets you share your videos instantly to YouTube, Dropbox, Vimeo, or Google Drive. You'll also get a handy URL to share wherever you like.
Try your hand at video marketing
Now that you're well-versed in the benefits of video for building your audience and landing new customers, we hope you'll give it a try. Video is such a powerful tool, and as humans, we're hardwired to love it. It only makes sense to use that in your marketing, right?
Need inspiration for your next marketing video? Check out the ScreenPal blog for helpful tips and tricks.
Contributing articles and research:
Consumers More Likely to Click Online Video Ads
11 Reasons Why Video is Better
5 Reasons We Love Video Marketing