Screencasts are the perfect way to make videos like product demos, tutorials, and educational videos. The best part is that you can make them easily with ScreenPal, no experience, or fancy equipment required.
If you want to make a top-notch screencast, there are a few basic things you should do before you hit record. These quick tips will go a long way in making your videos appear polished and professional.
Create a script
Scripts are your best friend when it comes to recording videos of any length. With a script, you'll know exactly what to say and when to say it. You won't have to worry about forgetting important points, rambling, or keeping pace with your video. A script alleviates all of these problems so that when you hit record, all you have to do is follow along. You'll be able to record quicker and make fewer edits to your video if you use a script. 
The Scripted Recordings tool makes scripts especially easy to create. All you have to do is type or import your script directly into the Video Editor. From there, you'll add your narration one section at a time. Next, you can record your video by selecting a section of your script and clicking "record video." This will keep your video and narration perfectly synced. 
ScreenPal automatically generates a captions file from your script, which will show in videos hosted on ScreenPal. If you use another service such as YouTube, you can export the captions file and upload it to that service instead.
Find a quiet place to record
Have you ever tried to watch a video, but turned it off halfway through because it had too much distracting background noise? Everyday sounds like your dog walking through the room or a fan blowing on your desk may seem quiet to you, but they can be a huge distraction to your audience. 
Luckily, this problem is easy to fix. Just find a quiet spot to record. Pick a room where you can be alone, without any pets or people disturbing you. Carpeted rooms are best for reducing echoes. Try to avoid rooms where you can hear things like cars rushing past or the air conditioner switching on and off. 
If you can't find a quiet enough spot in your home, you may need to try recording in the evening after traffic has died down and kids have gone to sleep.
Get the best audio possible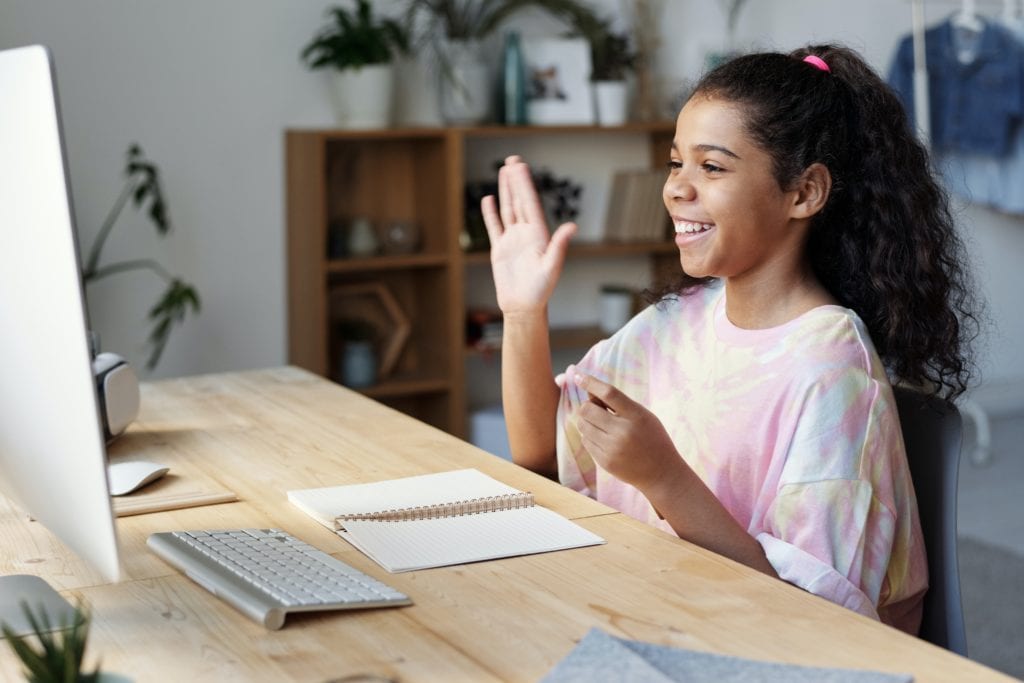 To get the best audio quality, invest in a good microphone. There are many in the market but try to choose one that eliminates background noise and static. It's imperative that your voice is clear in your screencast so that viewers are not distracted.
Even if you can't invest in a new microphone, there are still things you can do to ensure better audio quality. 
Keep your mouth at the same distance from your microphone during your entire recording. If you move around, the audio volume will change and fluctuate. A good rule of thumb is to be consistent and keep your mouth about a hand's width away from the microphone.
Clear the clutter on your screen
Your audience doesn't need to see how many unread Facebook messages you have during your screencast. Extra windows in your screen recording can distract viewers and look unprofessional. 
Before you start recording, do a quick check to close any unnecessary windows, tabs, or files you have open on your computer. If your desktop will be visible, you may want to select a neutral background that won't draw viewers' attention. Only keep what you need for your recording. 
You'll also want to prevent notifications from popping up as you record. Head to your settings and temporarily disable them so they don't bother your viewers.
Use the right tool
When making screencasts, it's essential to find a tool that is easy to use, fully-featured, and affordable. If you're reading this, it's likely you already have a video you need to record. That means you need a program you can learn quickly, and create polished videos without breaking your budget.
ScreenPal was designed with all of these points in mind. With the Screen Recorder, you can record with one click, upload to your favorite sites, and share with your followers instantly. 
To level up your videos, the Video Editor enables you to add scripts, images, shapes, music, company branding, and much more. You won't need any experience to get started, but we have plenty of tutorials to help you get inspired. Upgrade to a Deluxe or Premier plans to access the Video Editor.
What are your best practices, tips, or tricks?
If you have a best practice, tip, or trick, we would love to hear it! ScreenPal has a community of more than a million users. This community can only get stronger if you share your wisdom.