Teachers everywhere are adopting video as a technique to engage students, but it's often hard to get started.  And, let's be honest, who is really comfortable in front of the camera?
Even though teachers spend much of the day speaking in front of students, it's easy to feel nervous when it comes to recording yourself.  Apprehension and self-doubt set in with the thought of recording your face or voice with a web camera.
Overcoming On-Camera Fears
Digital education experts like Crystal Samuels have dealt with a bit of stage fright. Samuels teaches digital communications at William Penn High School in Delaware.
"I was initially really shy," explained Samuels while talking about screencasting. "But then I started it and the students love it."
Samuels is an advocate for integrating technology into the classroom.  She embraces Schoology, Google Forms, and Youtube as teaching tools. She's active on Twitter and runs her own website. 
She wanted to fully embrace screencasting as well, so she eased into ScreenPal hoping to overcome her fear of being on-screen. 
"I started off by only recording my screen," she said. "Once I was comfortable with recording my voice, I then started recording picture in frame, and camera only."
Rewards Outweighs Risk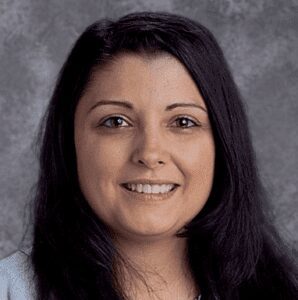 It didn't take Samuels long to see that recording her computer screen, herself, or even just her voice was worth it. Soon Samuels began using screencasts regularly in her graphic design class.
Samuels found her screencasting confidence and now uses ScreenPal in the classroom, on YouTube, and to educate other teachers. 
"You'll be totally amazed at what happens when your students can go back and watch your videos over and over again," she said.
Samuels said she spends much less time repeating herself now that students can re-watch her lessons at any time.
"If they need to go back to learn something, they can do it at their own pace," she said.
Creating an Active Learning Environment 
Rebuilding lessons and examples using screencasting takes extra steps, but Samuels feels it's worth the effort.
"It's a lot of work on the front end, but now I spend my time walking around the classroom and really helping students that need the help," she said.  
Teachers across the U.S. are feeling the benefits.
Panelists at the International Society for Technology in Education conference (ISTE) called screencasting "one of the core tenants of an active-learning classroom," because it gives teachers the freedom to move around the classroom and engage students. 
For Samuels, it translates to being accessible to students who need help in the classroom. She says screencasting has been great for her students.
"Students become ambassadors for their own learning," she said. "It has created a culture of support in our classroom that promotes leadership."
Samuels hears positive feedback about her screencasting efforts from parents and professionals.
"It has enabled them to have the confidence to support the students in and outside the classroom," she said.
Now with a newfound confidence in front of the camera, Samuels is sharing her go-to EdTech tool with other educators. 
In June, she presented at the ISTE conference in Philadelphia, and took her ScreenPal creations along with her. Samuels taught educators about the ease of integrating Google Forms into her classroom communication. All of her instructions featured videos created with ScreenPal's screen recorder.
"I love ScreenPal, and if you haven't tried it yet, do it," she said. "It's awesome."