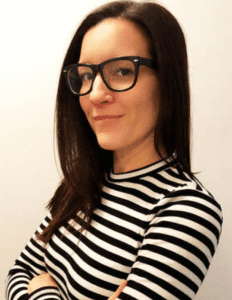 Does e-learning have you feeling burnt out? Karen Costa is here to help. She's a faculty development facilitator specializing in online pedagogy and trauma awareness.
In her field since 2002, she helps educators make e-learning more effective and less time-consuming. In 2020 she published her book, 99 Tips for Creating Simple and Sustainable Educational Videos: A Guide for Online Teachers and Flipped Classes. In it, she shares valuable advice for making online learning better in a post-pandemic world with easy tools like ScreenPal. 
Connection = Online Student Success
A few years ago, Costa attended a presentation by Di Xu, an assistant professor at the University of California, Irvine. Xu advocated for online faculty to create a warm and welcoming environment for distance learning students.
According to Xu, that inviting sense of connection is a determining factor in whether students succeed online. 
As for Costa, she finds that both students and teachers benefit from the connection videos bring. "We are social animals," she says. "Videos help us build on the science of social learning." 
Costa's book helps teachers tap into their creativity through video too. "Teachers are incredibly creative, and we should help support that sense of play in their work," she says. The trick is helping them avoid burnout. 
Costa shares several tips to avoid the burnout of video creation.
Tips For Easy Video Creation
1. Aim for high-connection, low-production.
You don't need to spend hours making your videos look fancy. "The more time teachers spend on trying to make a fancy video, the less they enjoy making these videos," says Costa.
"It becomes yet another source of stress, and they get burned out on the process quickly."
Instead, focus on engaging with students, not making your recordings perfect. 
She says, "I don't make fancy videos. I make short, simple videos where I speak from the heart. What I've found is that these videos contribute to a warm classroom climate."
Making videos has never been easier using this drag-and-drop video editor.
2. Keep videos under 5 minutes in length.
Costa says that by keeping your video clips short and simple, you can record content, edit videos, and share your final products in about 15 minutes.
"With practice, you'll get even more efficient," she added. 
3. Don't fall into the trap of perfectionism.
If you make a mistake while recording, keep going.
Costa feels that the mistakes and errors in her videos are the best part and it teaches a valuable lesson.
"They show my humanity and give me a chance to model how to make a mistake and keep going," she says. "What more valuable lesson could I share with my students?"
4. Make evergreen videos you can use over and over again.
There's no need to make the same video every semester.
When possible, omit specifics like due dates, which tie your video to a specific year.
Instead, Costa directs students to course announcements for important dates. Then you can use the same video for future classes too.
"Don't listen to people who tell you that you have to make new videos constantly," she says. "An evergreen video is worth its weight in gold."
5. Take care of yourself.
"Teaching is emotional, relational work, and it's exhausting, now more than ever," says Costa.
She says teachers must take care of themselves and seek support from colleagues.
Don't have to dive into video creation all at once. On a day when you have the time and energy, start by using the screen recorder to make a quick video tutorial or record directions for an upcoming assignment. It doesn't need to be any more complicated than that. 
A Look Into the Future of Education
It's been a tough year for most educators.  Costa doesn't know when things will go back to normal but she advises educators to be prepared for instability. 
"Education is going to need to adapt to the needs of our learners in this increasingly uncertain environment," she says.  Costa believes that educators will adopt a more blended learning model in the future with face-to-face and online technologies mixed in.
In the end, she believes educators can't lose sight of themselves in this hectic and challenging environment.  "Whether you are teaching in a classroom, a library, a hallway, the cafeteria, or a financial aid office, thank you for all that you've done over the past year," says Costa. She knows teachers are faced with challenges with little support. "Your work is incredibly valuable, and so are you," she says. "Thank you."
Quick Resources
You can check out Costa's book '99 Tips for Creating Simple and Sustainable Educational Videos: A Guide for Online Teachers and Flipped Classes' and read more about her extensive work in education by heading to her website.