AI image to text converter
Easily extract text from your images with our image editor. Recognize text within images using AI-powered Optical Character Recognition (OCR) for fast editing and customization.
Ready to convert an image into editable text?
Easily edit text in images
Easily extract text from any image
Using the image editor, you can seamlessly recognize and update the text in an image. Save time and avoid retyping information with the Recognize Text feature. Select part of your picture to automatically detect and transform letters into editable text using our AI-based OCR (optical character recognition) feature.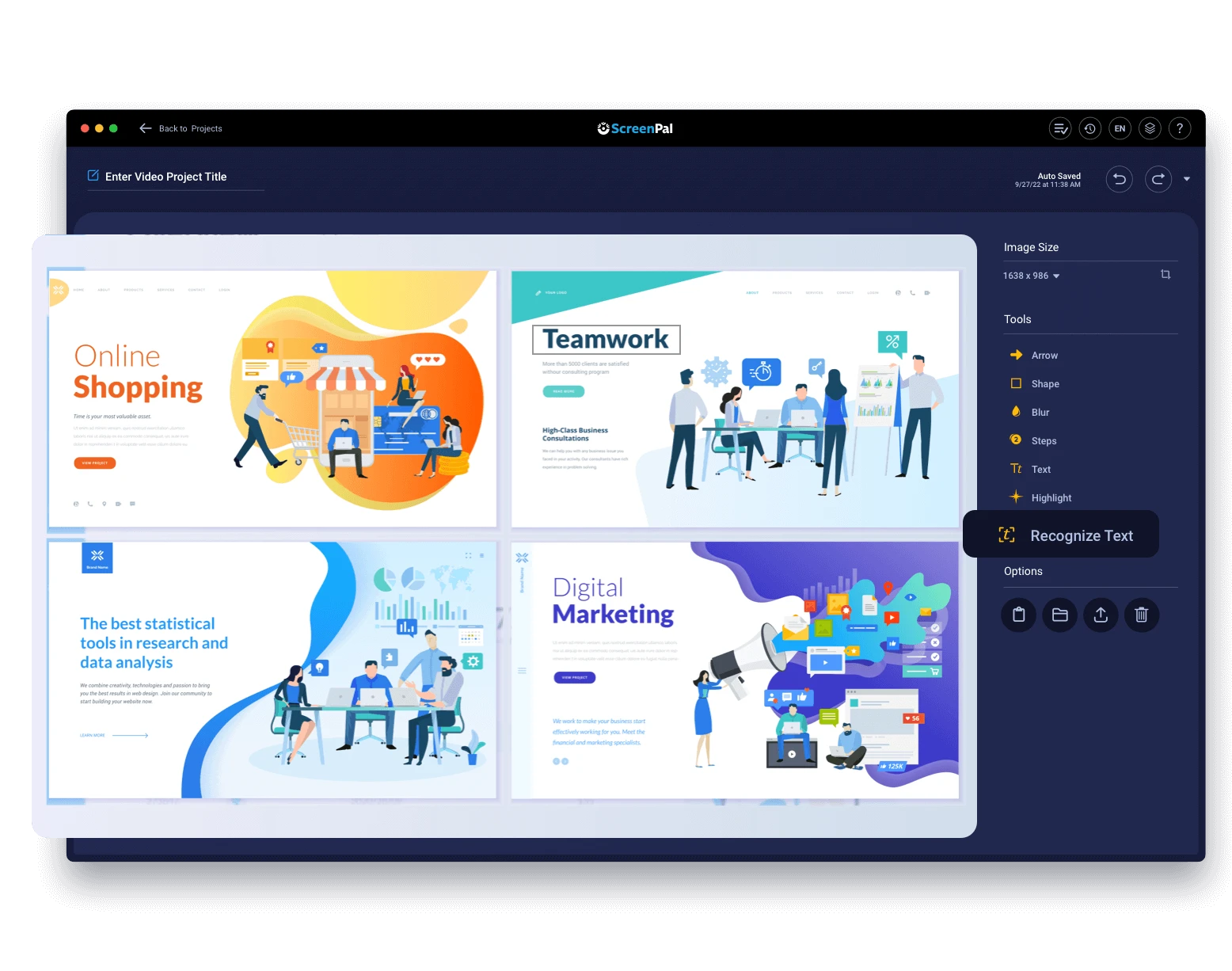 Quickly edit image text
The smart Recognize Text tool will style your text and match the background color to your image. Need to make tweaks to the styling? You can customize the fonts and colors of the text.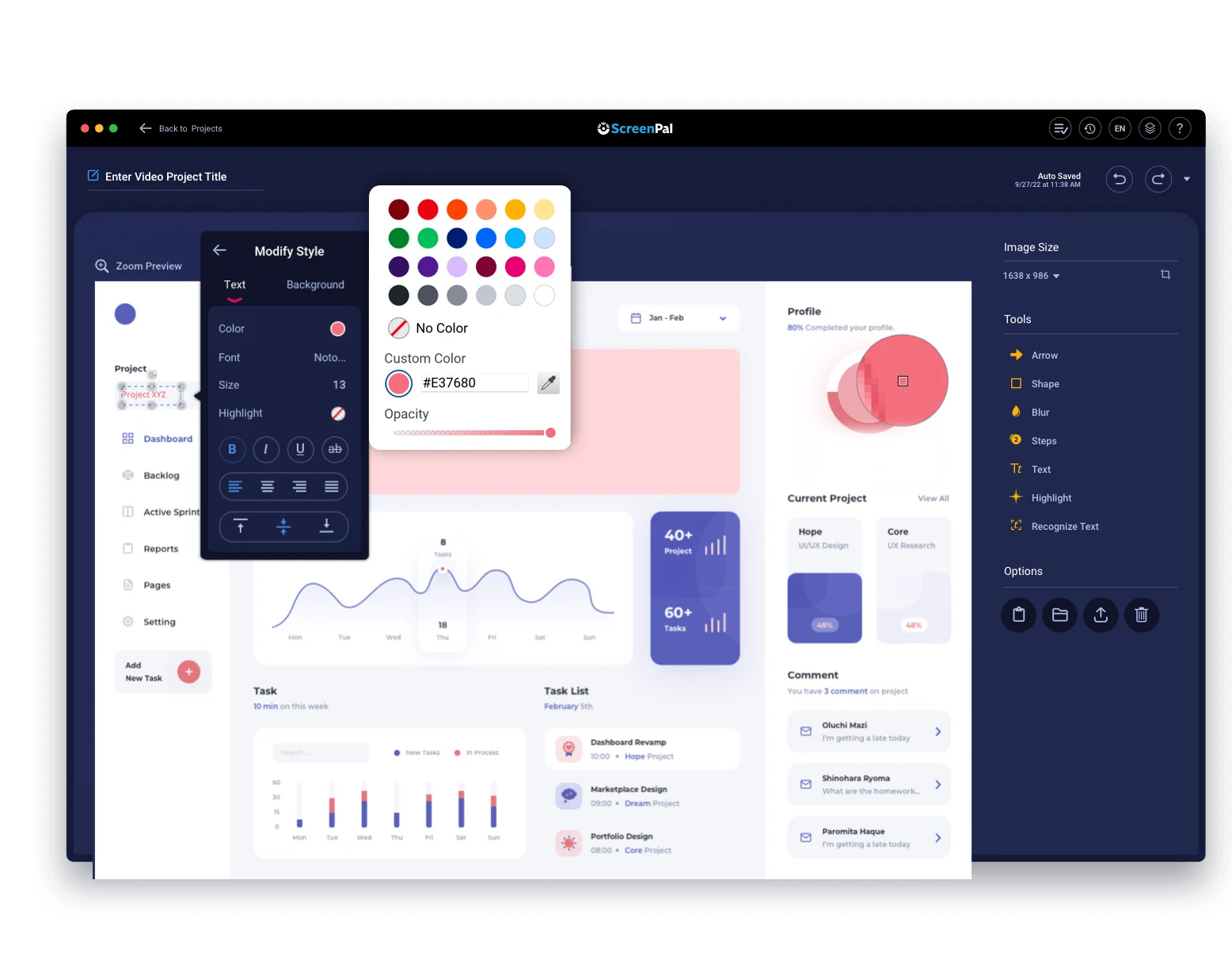 How to convert an image to text
Open

Import your image to the project manager, or use the screenshot tool to take a screenshot of your image. Then click the "open image editor" button.
Recognize text
Use the Recognize Text tool to highlight and convert an area of the image to text, then type in the new text in the editable field.
Extract text from any image
Education
Take an image of notes or presentation slides and convert it to digital text rather than manually retyping the information. Digitize charts and translate images to text.
Business
With the picture to text converter, you can digitize old office documents or convert printed pages into digitized versions. It's easy to copy information, or correct errors.
Personal
Extract text from social media images, news, website pages, and more with the OCR converter to save, edit, or share. 
Save or share images
Copy your image to your clipboard for seamless sharing through email or chat apps. Save your images directly to your device for future reference, or use our content hosting platform for personalized sharing. Add images to channels, grab a link, and share with your audience.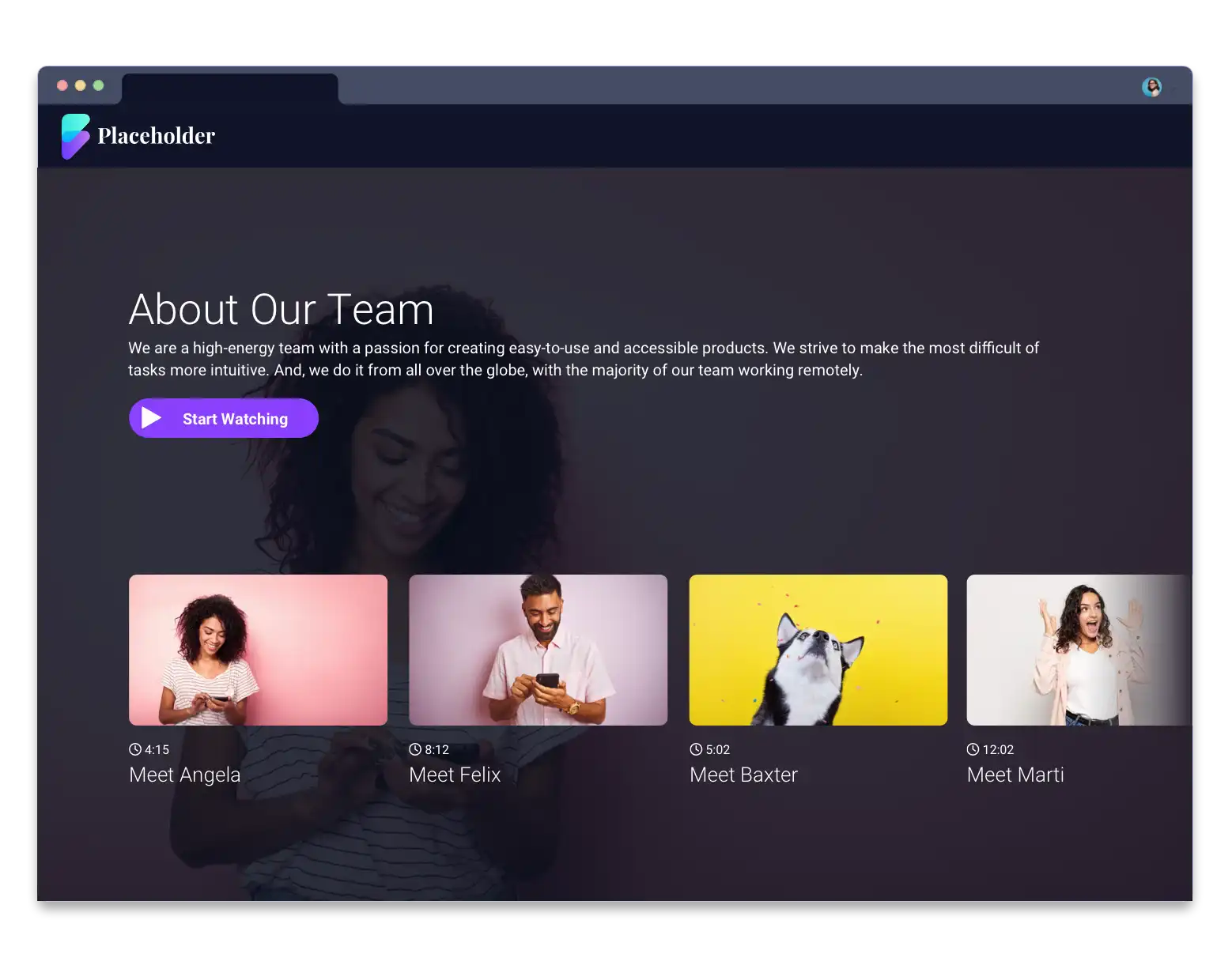 Enhance images with annotations
Personalize and enhance your images with the image editor. Blur personal information captured or add highlights, shapes, and arrows for emphasis. Check out the stock library to add image overlays. Modify and edit your images for clarity.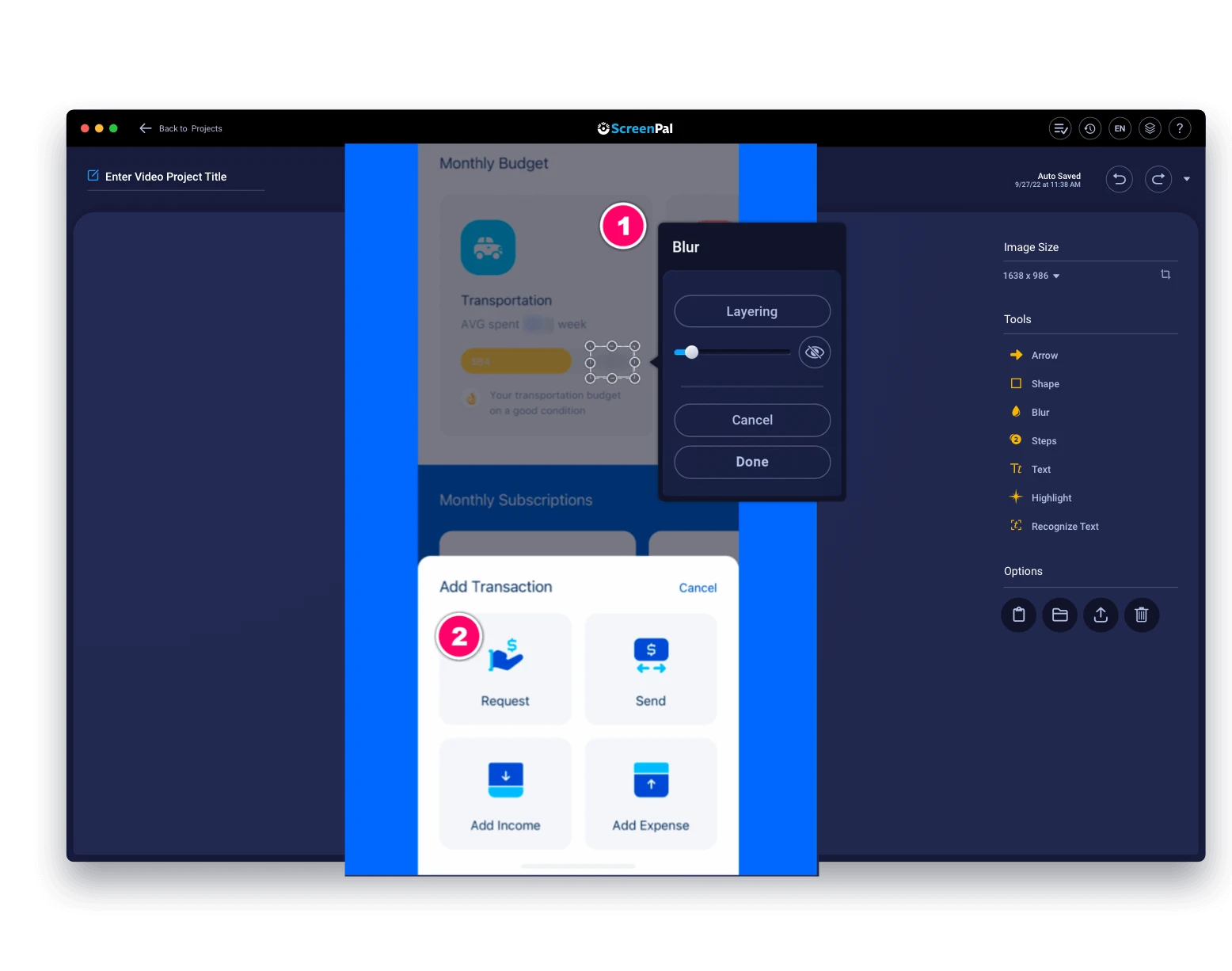 More ways to use our image editor
In addition to text recognition, you'll also get all the other features of our image editor, including:






Create and share interactive content with ScreenPal
ScreenPal's paid plans include so much more than image editing. Unlock robust video recording and editing, AI-powered captioning, video interactivity, and analytics!