Auto generate captions with Speech-to-Text
Increase video engagement and accessibility with Speech-to-Text auto captions, one of the most efficient ways to add captions to videos.
Available for Deluxe, Premier, Max, and Team plans.
Quickly create captions from the video's audio narration with Speech-to-Text.
Improve efficiency with one of the most sophisticated Speech-to-Text tools in the industry. 
Choose from a variety of individual and team plans for the package that best meets your needs.
Record, caption, edit, host, and share your videos all with ScreenPal.
Speed up your video captioning process
Quickly add captions with Speech-to-Text
Save time by starting with auto-generated captions. Increase video engagement with easy-to-understand content. 
Improve video accessibility for ADA and 508 regulations. Grow your audience with hearing impaired and second language viewers. Improve video rankings, views, visibility, and readability with captions transcripts.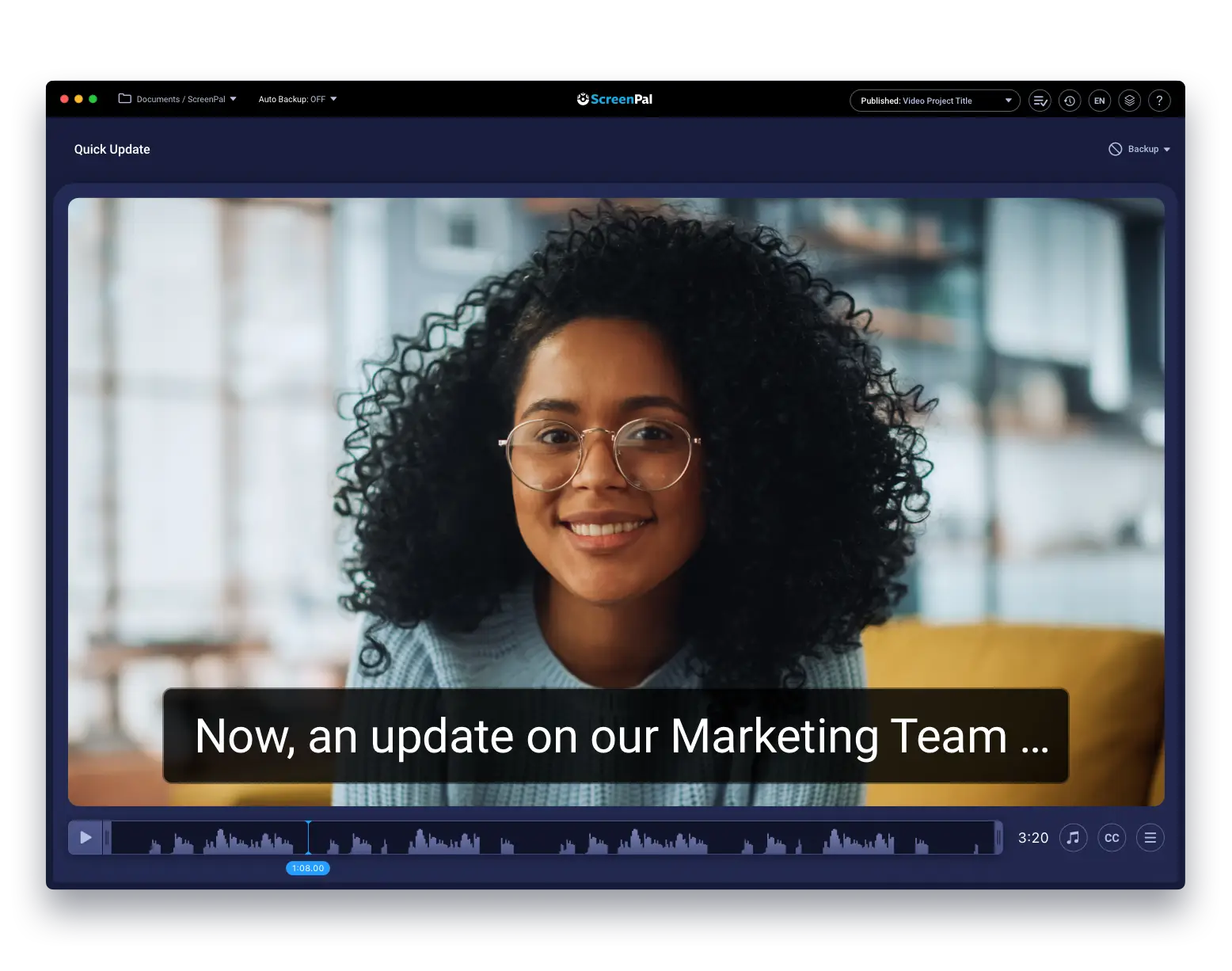 Leverage our simple & straightforward setup
Choose from 88 language dialects for Speech-to-Text captions. Generate accurate captions with our best-in-class AI technology. Update your auto captions in our interactive captions editor. Save to your video as closed captions or open captions.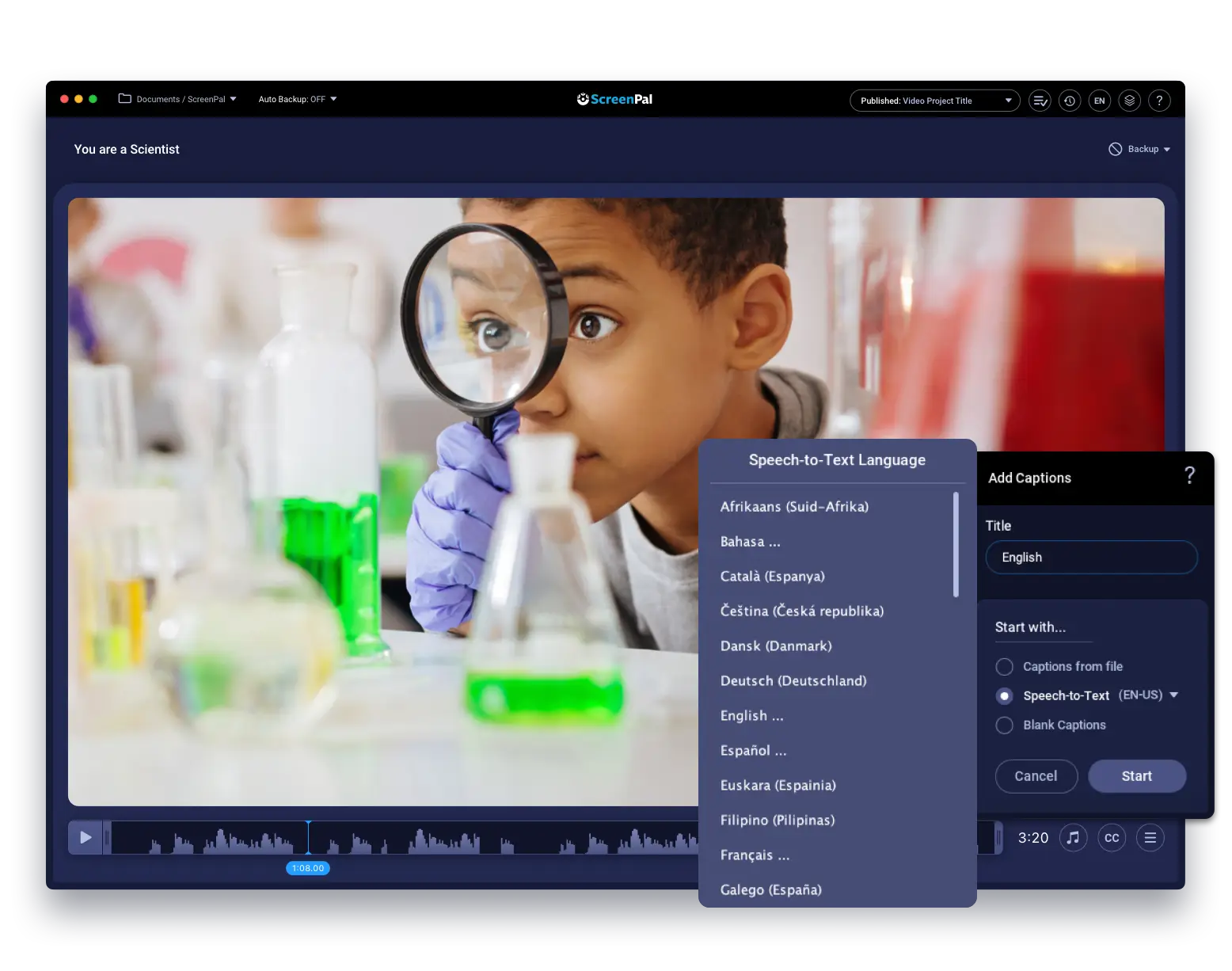 Step up your videos with Speech-to-Text
Education
Save time with Speech-to-Text so you can create more lessons, while ensuring your videos are easy to understand and accessible for all learners.
Businesses 
Increase reach and video views when you use auto caption transcripts that can be read by search engines, such as Google and YouTube. 
Individuals
Connect with viewers who don't use audio, such as social media audiences, by quickly and cost-effectively adding auto captions to your videos. 
Learn more ways to add captions
Speech-to-Text is just one way to create captions with ScreenPal. 
Choose from 4 different ways to add captions, depending on your preference. Learn more from our captions video at the right.
1. Speech-to-Text auto captions
3. Interactive captions editor (blank captions)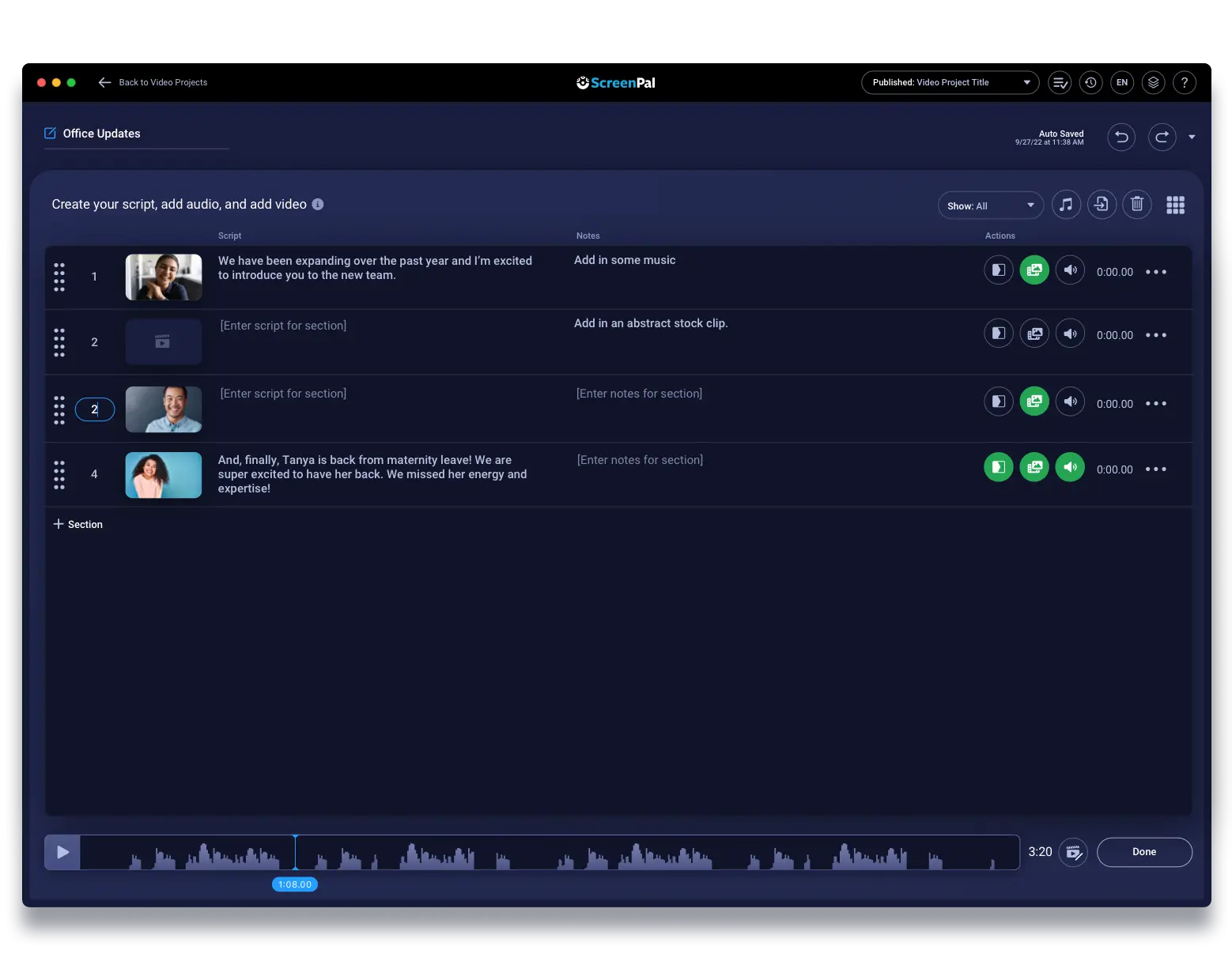 Get started today with Speech-to-Text
Speech-to-Text : Frequently asked questions