Easily transcribe video to text using ScreenPal's cutting-edge Speech-to-Text AI technology, available for paid plans.
Automatically create accurate and editable captions text and export as a video transcript to significantly improve your workflow, whether you are an individual, educator, or business professional.






Transcribe your video quickly & efficiently
Automatically convert video audio to text
in seconds
It's never been easier to transcribe video to text!  Rapidly generate captions by converting your video audio to text our Speech-to-Text AI tool. Choose from over 80 different language dialogues, then export the  text as a captions file to get a transcript of any video you create with ScreenPal.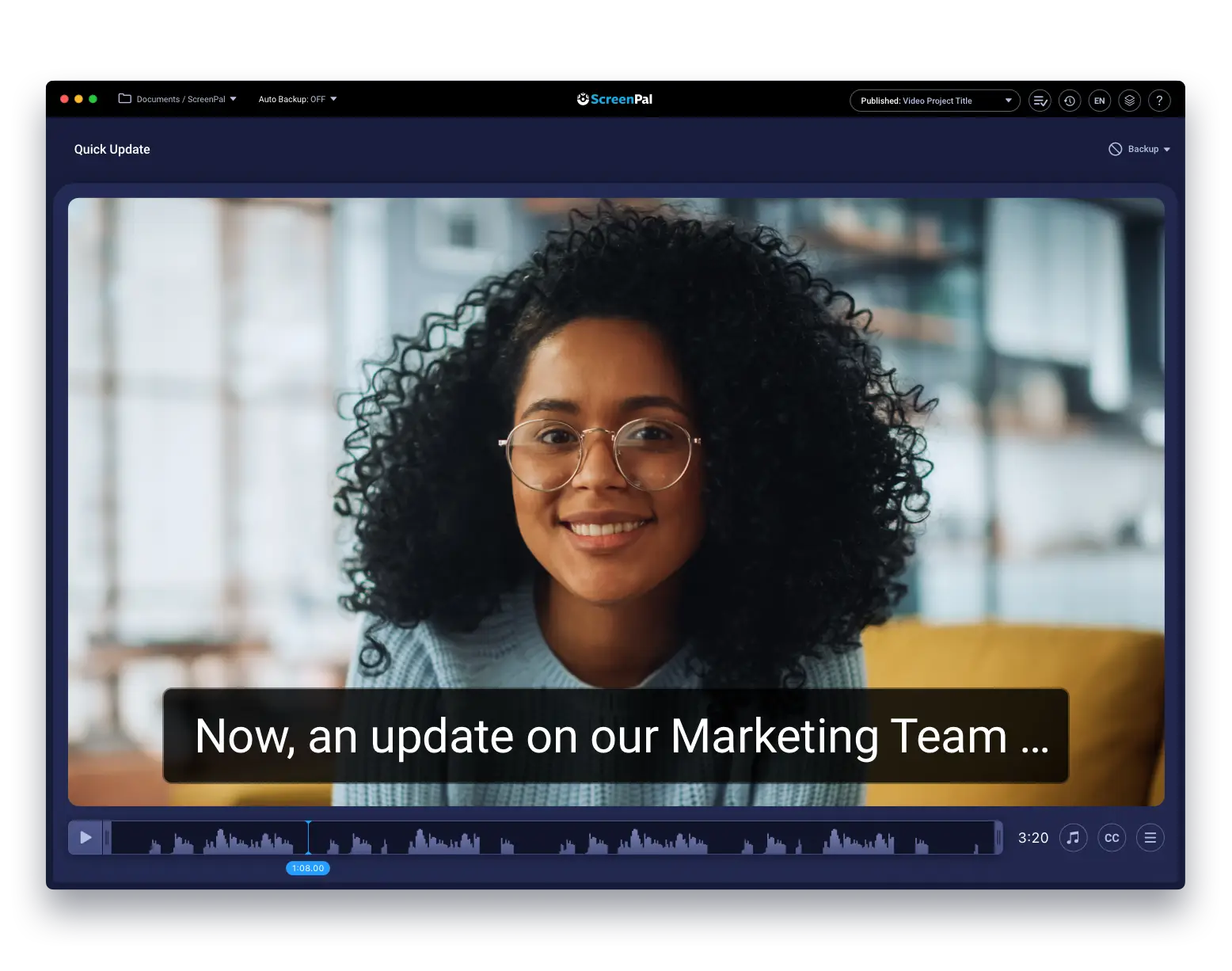 Increase the reach

of your video content

Repurpose video content by using transcripts to extend your audience reach. Turn your video tutorials into blog posts, transform your vlogs into articles, create posts for social media, and much more! Video transcription allows you to connect with a larger and more diverse audience.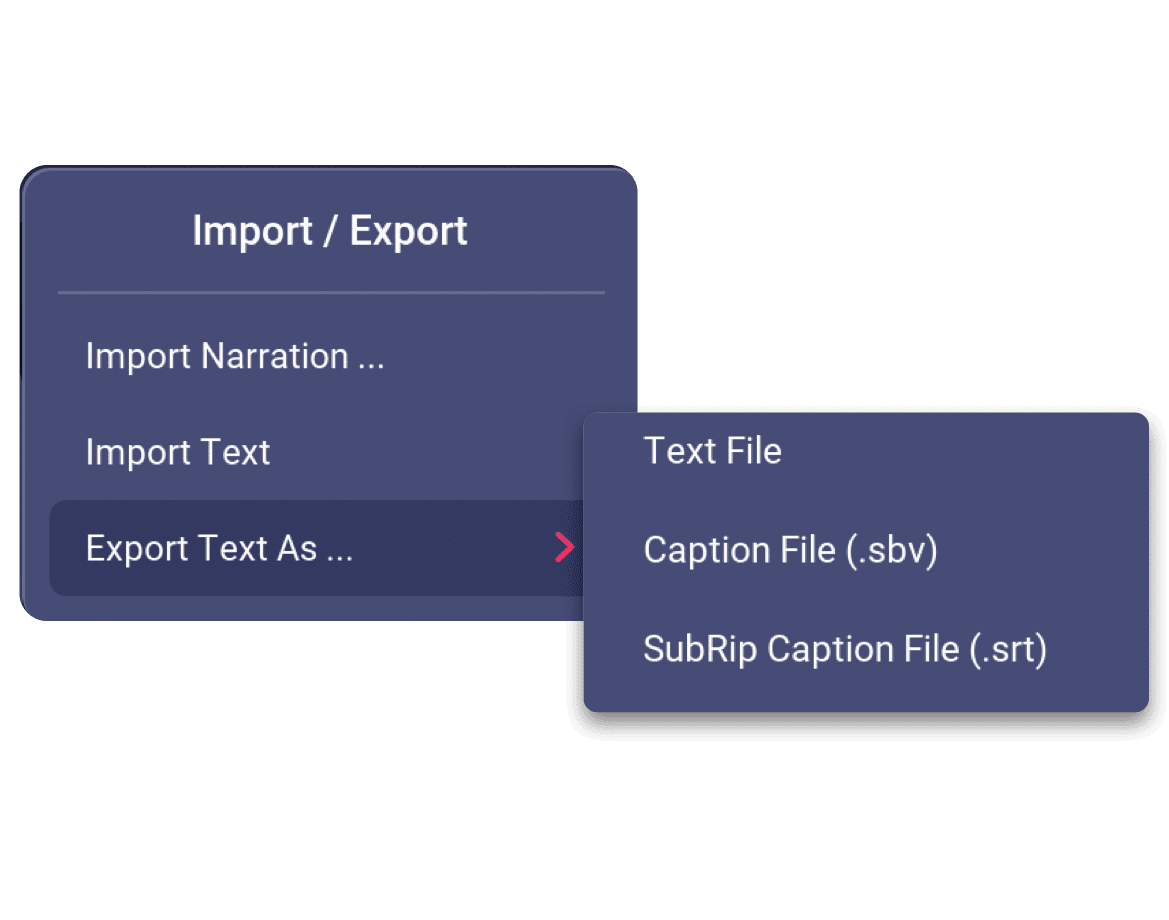 Launch
Launch ScreenPal's video editor Project Manager and open the file you would like to use for a video transcription.
Transcribe video to text
Click the captions icon and select "Speech-to-Text", available for paid plans. Choose your language and edit the captions text if you wish. 
Save the video transcript
Export the transcribed video text as a captions file for easy access and further use.
What can you do with ScreenPal's video transcript generator?
The possibilities are endless when you transcribe video to text. Get a transcript of any video you create with ScreenPal when you have a paid plan. 
Captions / subtitles files
Generate closed or open captions to increase your video's accessibility. Remove language barriers by translating your video into other languages. Assist viewers that struggle with hearing loss by making the video easier to understand.  
Video description text
Include the video transcription on your video page to help your audience better understand your video or review the text rather than watching the full video. This can be especially helpful for educational videos, such as training videos.
Repurpose content
Convert your video's audio to text to include in a blog post, email, tutorial articles, social media messages, and much more. No need to recreate content multiple times. Let ScreenPal make it easier for you to expand your reach!
Create
accurate

video transcriptions

Automatically transcribe video to text and make edits to your text at any time. We made accuracy and precision our top priority when developing the Speech-to-Text AI feature. Save time with AI technology and enjoy the flexibility of editing the video transcription before or after exporting the text file.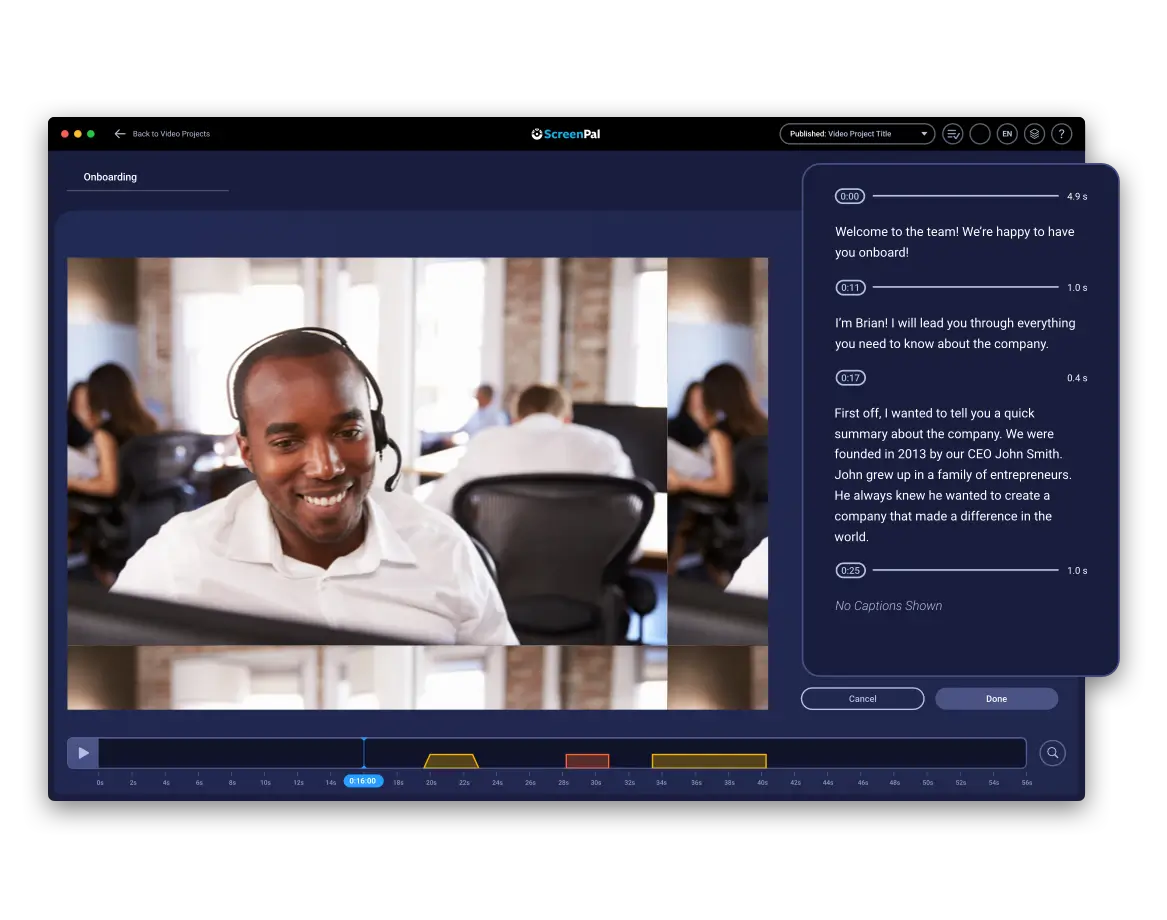 Transcribe video to text in
88 different language dialects
Overcome language barriers with ScreenPal's advanced Speech-to-Text AI video transcriptions. Choose from 88 different language options, including Spanish, French, English, and more. Connect with your audience and deliver your message accurately.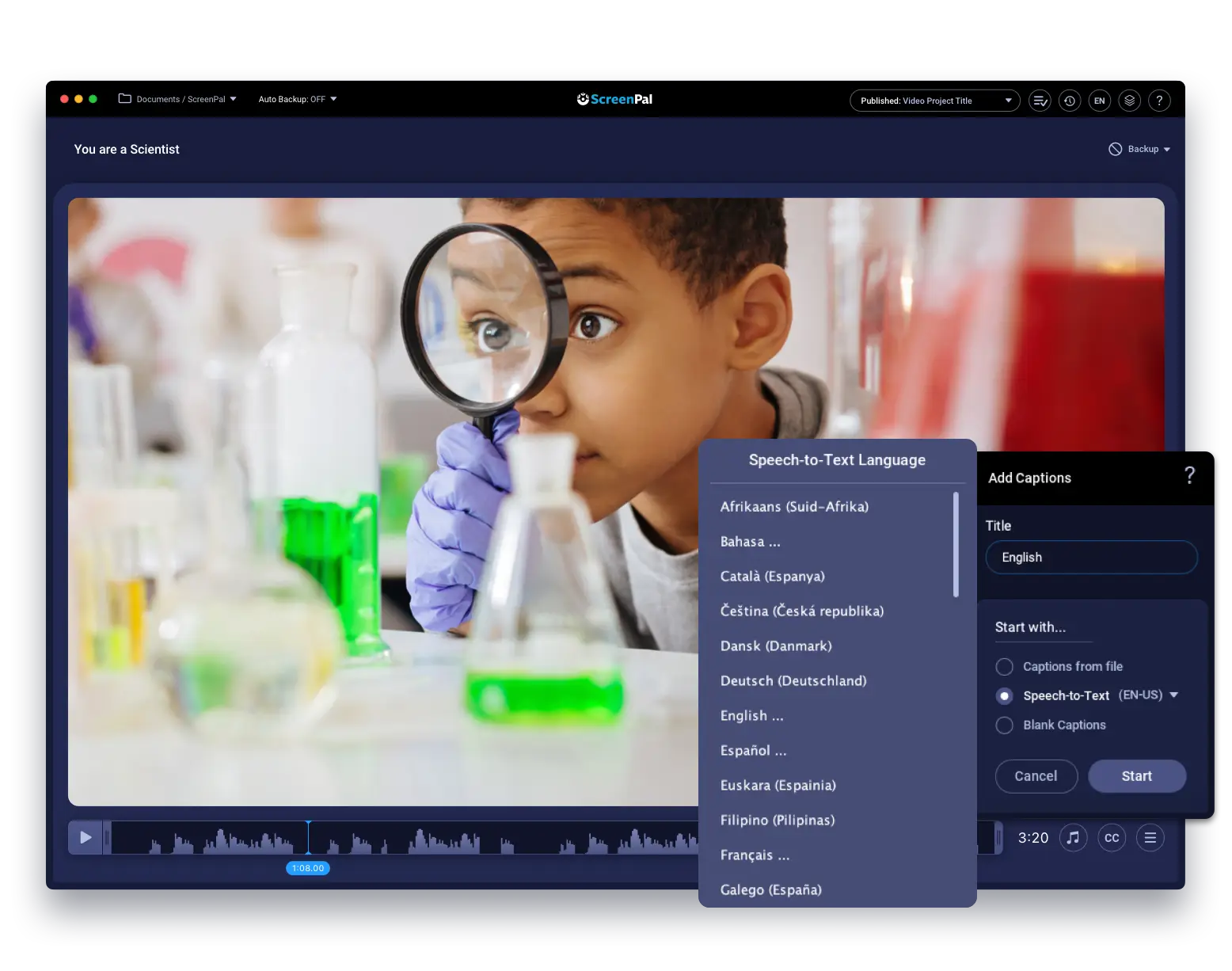 Upgrade for our full video creation suite
Not only does a paid plan allow you to create video transcripts with Speech-to-text, but you will also have access to our full-featured video editor. With advanced editing features and tools at your fingertips, you can your videos to a whole new level.