Improve accessibility, boost engagement, and take your content to a new level with ScreenPal's easy subtitle editor. 
Whether you are an educator, a business professional, or a creator, our video subtitles generator will help you captivate your viewers and grow your audience.
Quick & easy subtitle generator for videos
Add a subtitles file in 
seconds
Easily add subtitles to your videos with ScreenPal. It is both simple and free! Just upload a subtitles file to make the process smooth and quick. ScreenPal offers support for a wide range of languages, making it the best tool for your needs. Adding subtitles will captivate your audience, improve video accessibility, and enhance your viewers' understanding of the content.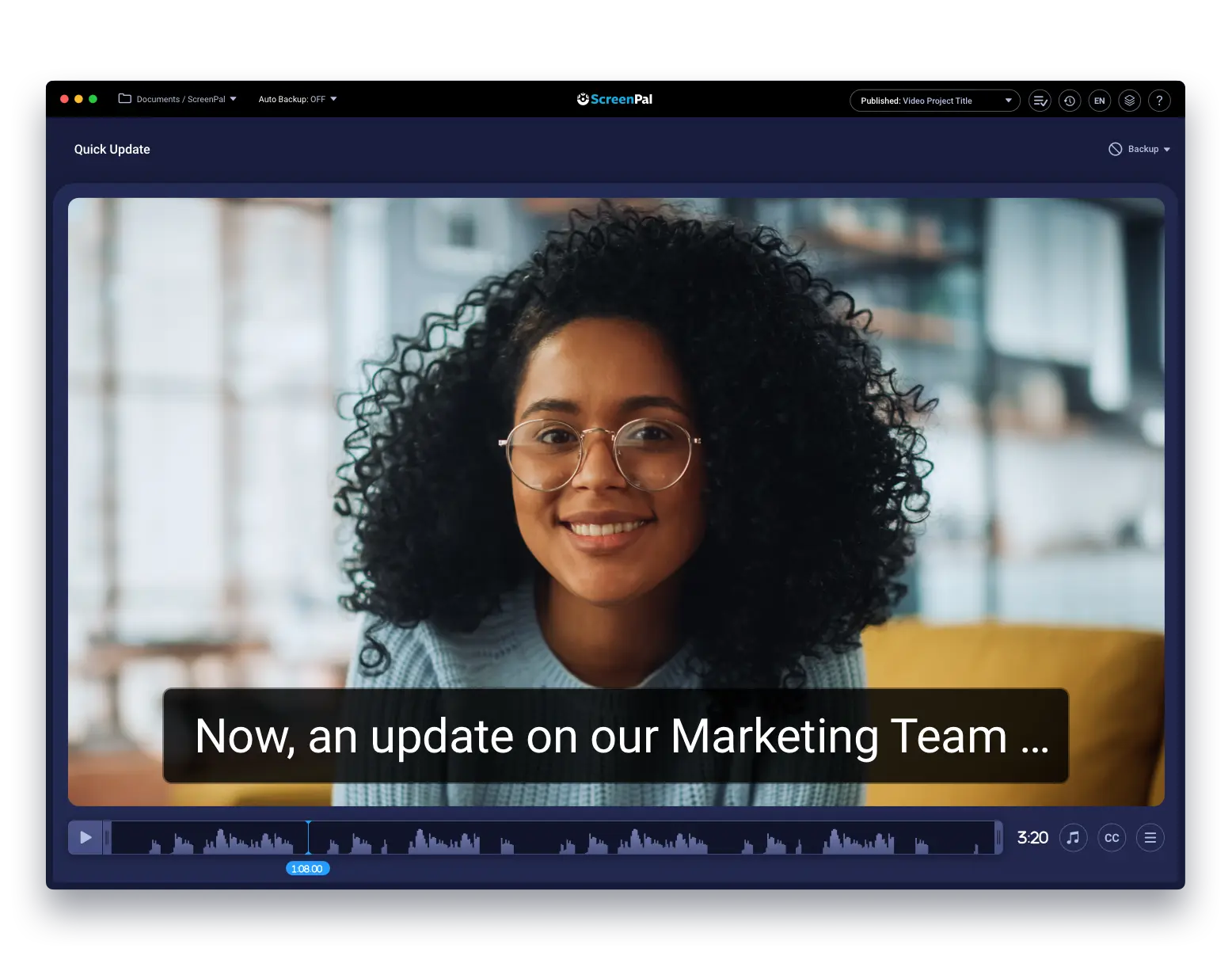 Auto-generate subtitles

 for videos

Save valuable time and energy with ScreenPal's auto-generated subtitles, powered by cutting-edge Speech-to-Text technology and available in 88 language dialects. Remove the hassle of uploading separate files or adding subtitles manually. Upgrade to our paid plan and experience the convenience of creating subtitles in just seconds. It is that simple!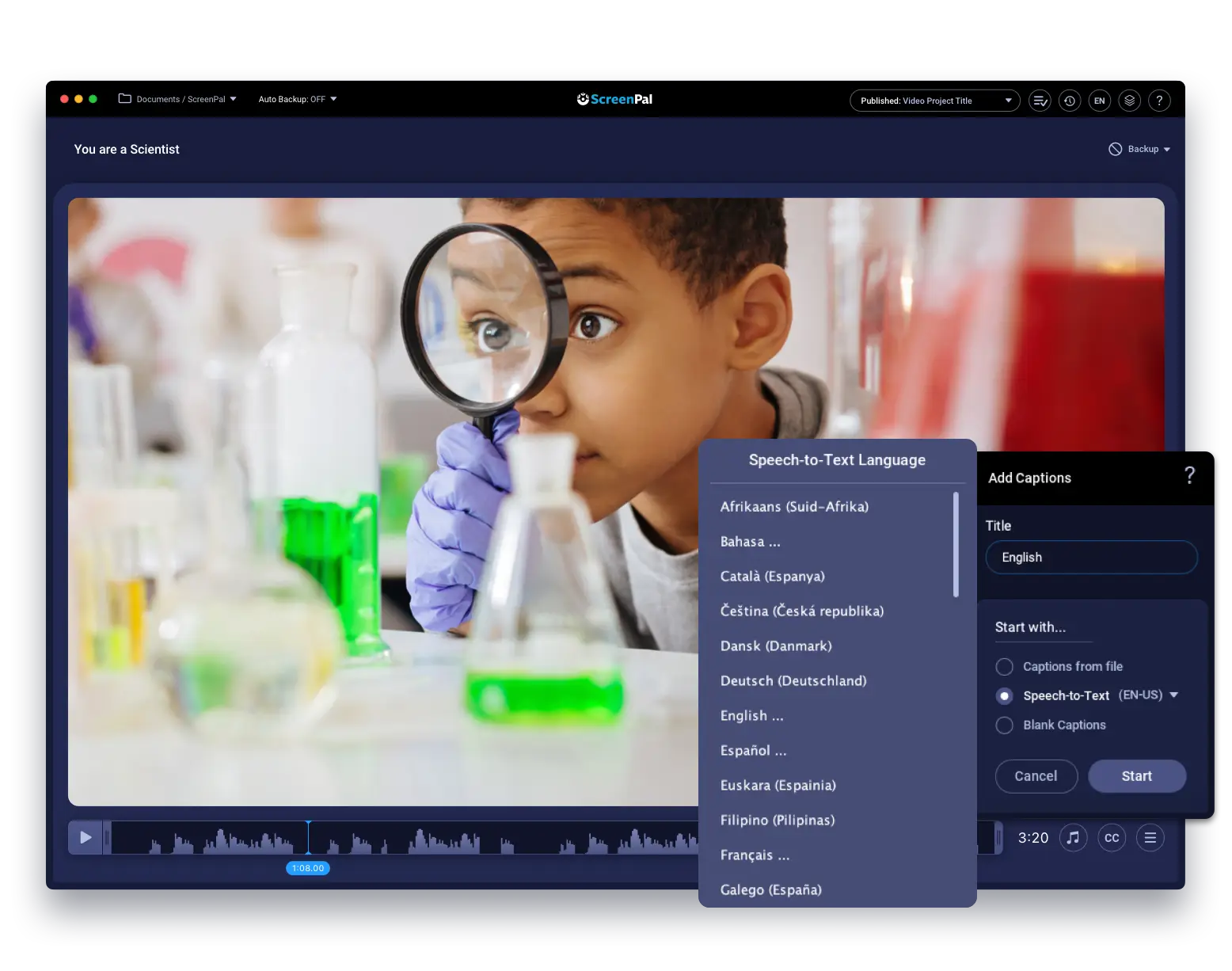 How to add subtitles to video
Add text
To add subtitles, click on "Captions" located on the right-hand side. You can choose to upload a subtitles file or take advantage of our premium plan to use the Speech-to-Text feature. 
Save
Once you are satisfied with your video and subtitles, quickly save your video and share it with your audience!
Create inclusive content with subtitles
Unlock the power of subtitles for every occasion with our handy and user-friendly subtitles editor. 
Business
Improve viewer engagement and increase reach for marketing and sales videos with the ability to watch the video even with the sound off.
Education
Improve accessibility for every learner and boost comprehension for lecture and lesson videos.
Personal
Whether it is social media, hobbies, or personal projects, subtitles help connect with a broader audience and increase engagement.
Edit subtitles

 quickly and easily

Looking to make edits to your subtitles? No worries! With ScreenPal's interactive caption editor, included in our paid plan, you can effortlessly refine your subtitles in no time. The user-friendly editor ensures a hassle-free experience, allowing you to save time and concentrate on creating engaging video content.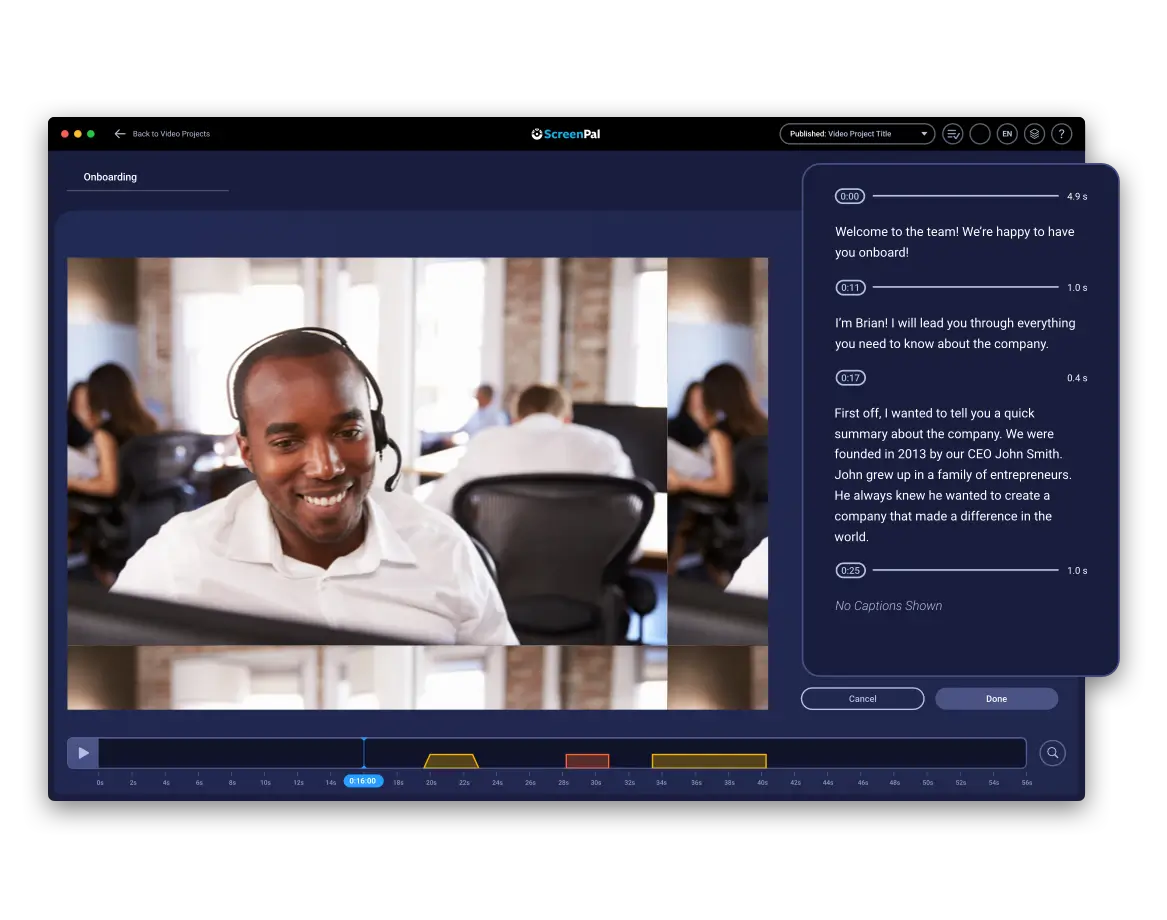 Host unlimited subtitled videos for free
Use ScreenPal's free
content hosting
platform to keep all of your subtitled videos neatly organized in one location. Effortlessly share your videos with your audience via links, embed them on websites or your LMS with
closed captions
, or post them on social media. Viewers can easily access and enjoy the subtitles while watching the video.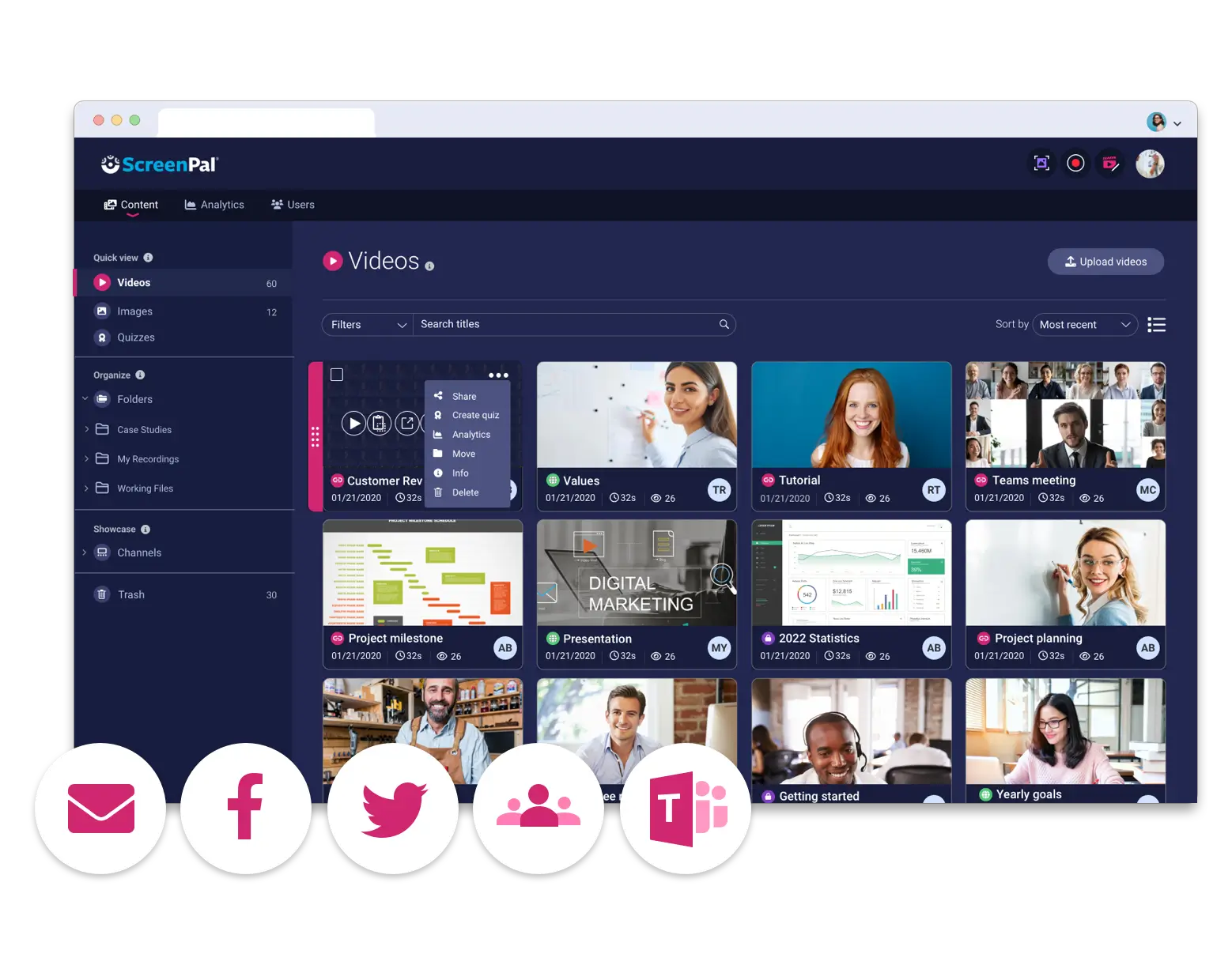 Add subtitles to video and more for free
Enhance your videos with subtitles and other free video editing features to leave a lasting impact on your audience! Our free video editor is simple to use and provides all you need to easily create high-quality, engaging videos. Free features include:






Upgrade for our full-featured video editor
Experience the next level of video editing with ScreenPal's powerful paid editor. Auto-generate subtitles and access premium features to elevate your content and captivate your audience like never before by using advanced features that include: