Make planning, writing, and creating videos easier with a script. Conveniently add, view, and edit your video script within our storyboard view or list view along with each video segment. Start your video script for free in the interactive Stories tool, and then upgrade to any paid plan to publish and share your video.
Set up your script
in seconds
Easily import your script text or write your script directly in either storyboard or list view. Add notes to each section for additional direction to aid in the planning and creation process.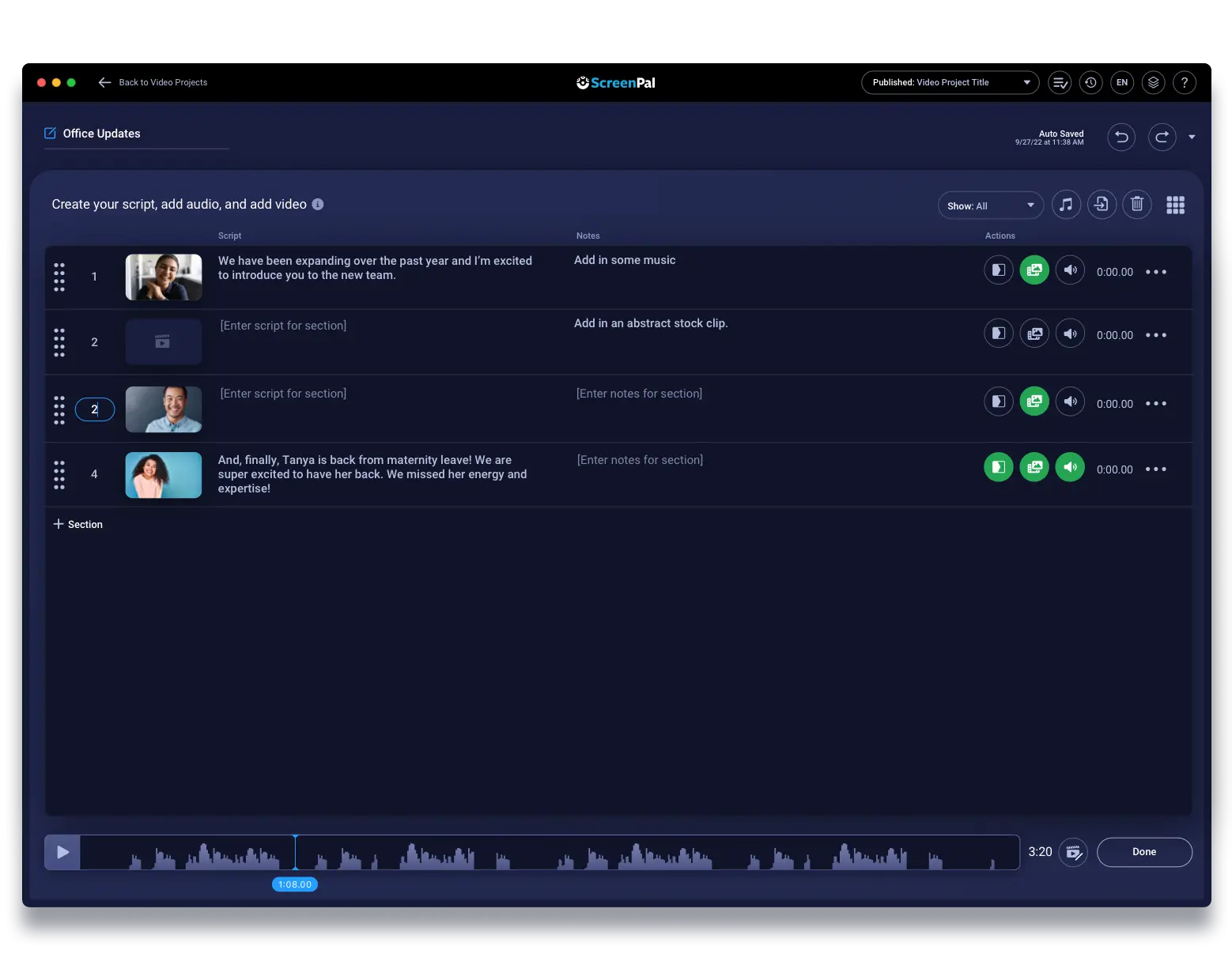 Add audio narration
for scripts
Bring your script to life by quickly recording or importing audio narration with a few clicks. View the script within the Stories feature or export the script to aid in the audio recording process. The narration can then be added to individual video sections while editing or to the full video timeline.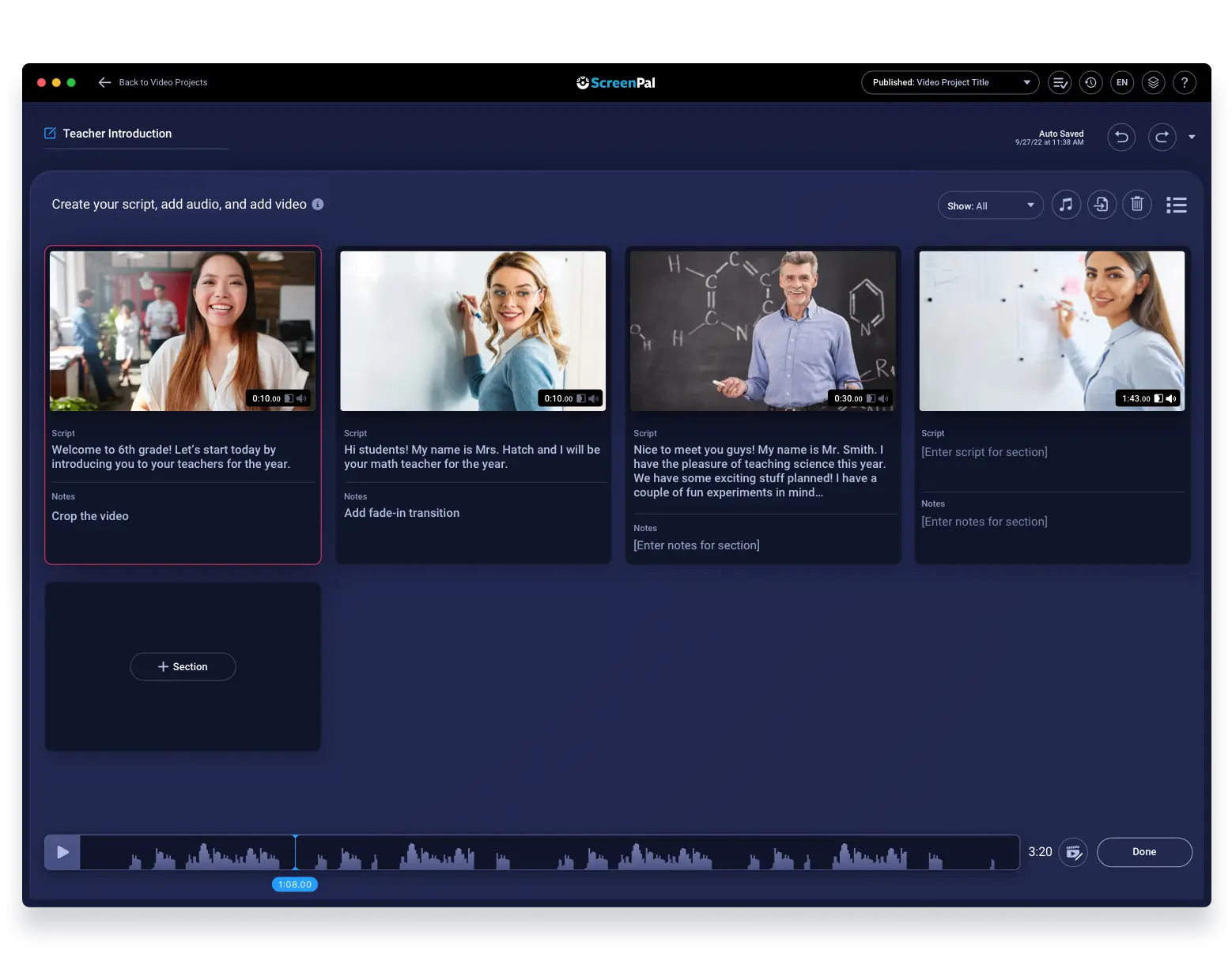 Open stories
In the project manager, select 'Story' to get started with a script.
Add your script
Write directly in the storyboard or list view, or import your script text.
Complete Video
Add audio narration or other video edits then save the file.
Plan, write, and create videos efficiently with the help of a script in our interactive Stories tool.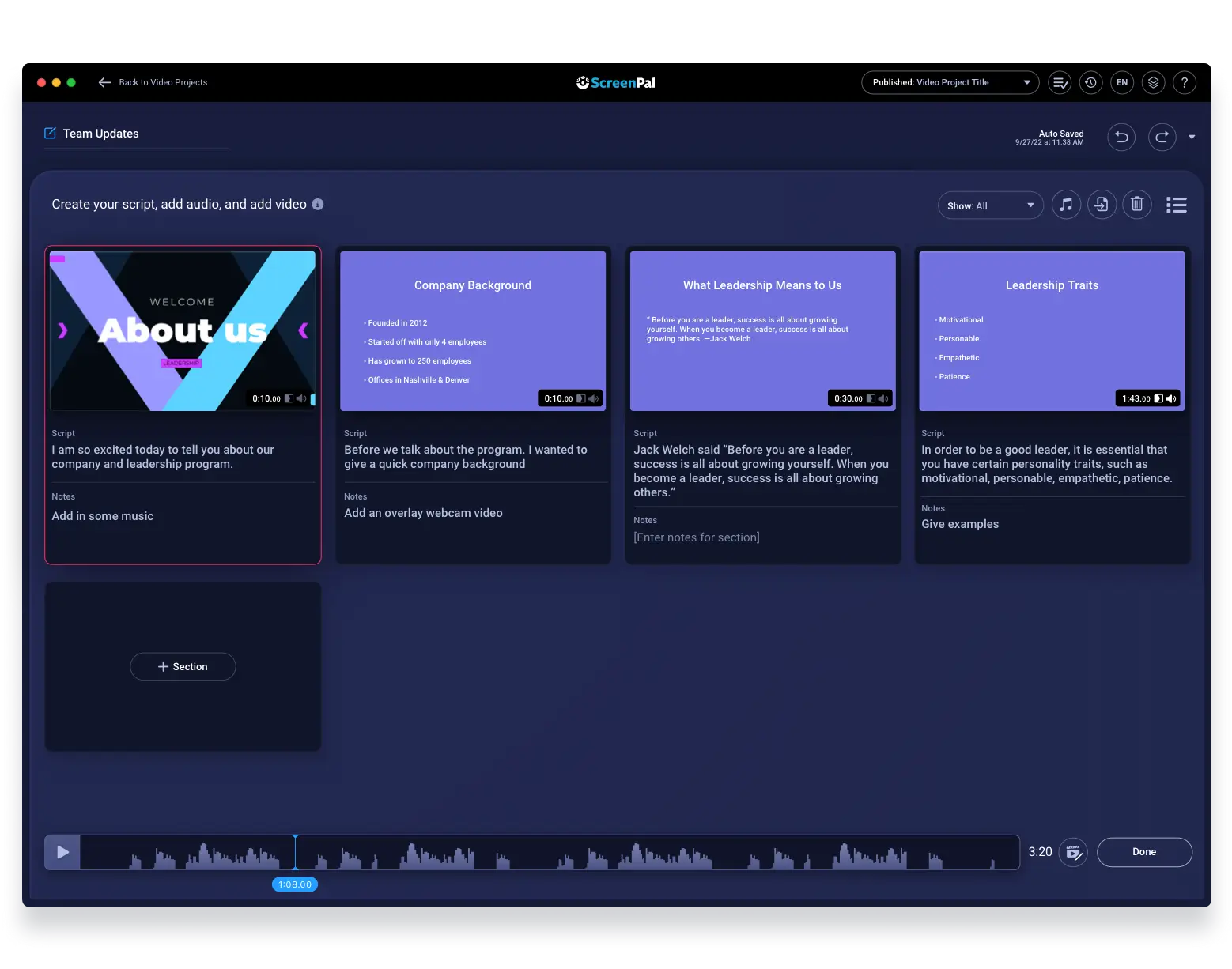 Plan
Outline important information for the video using a script. Organize your ideas into video sections to help bring your story to life.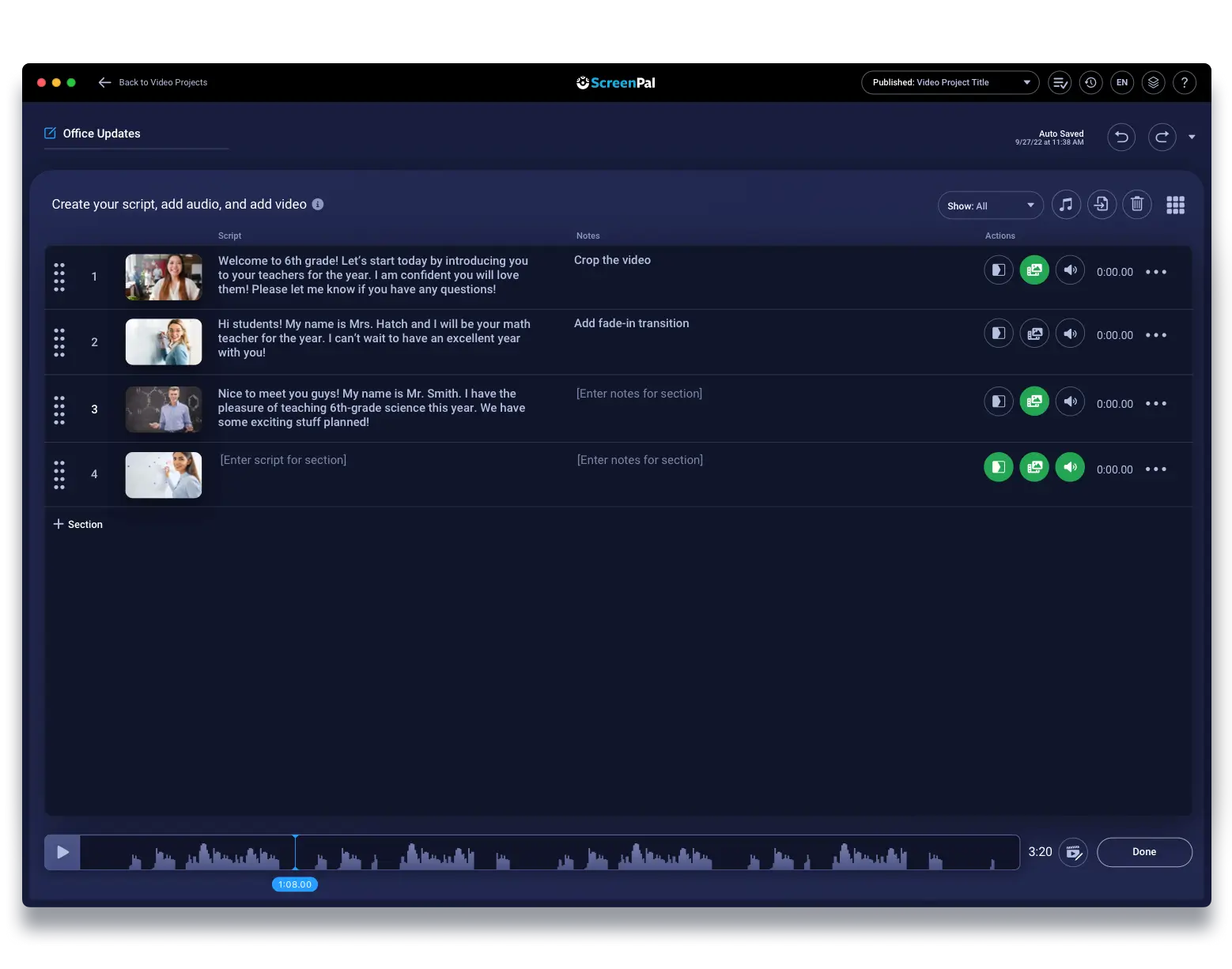 Write
Script the talking points for each video section in storyboard or list view. Or create your script separately and import it in Stories.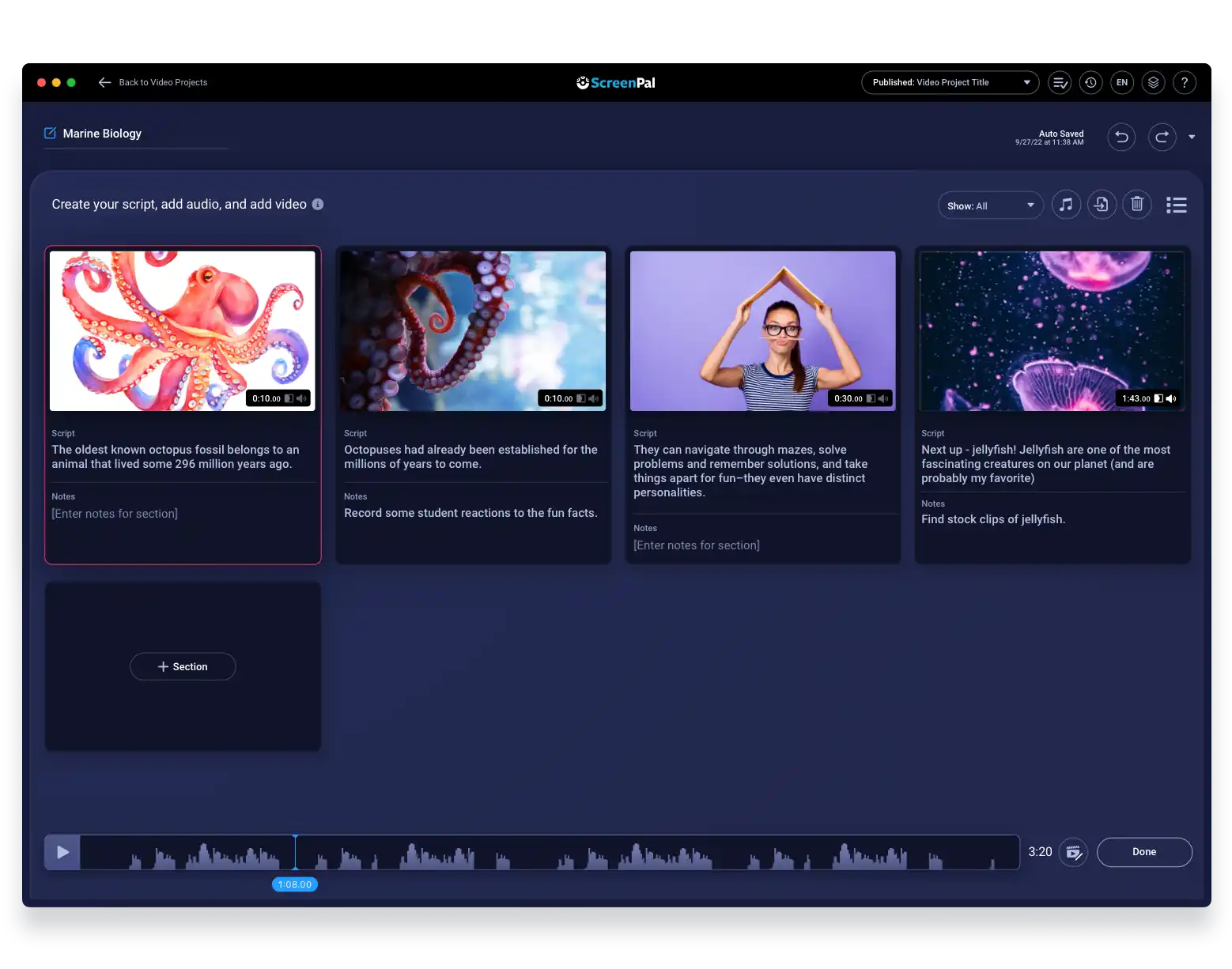 Build
Easily create your video from your script in the Stories tool by adding narration, new video sections, stock media, effects, etc.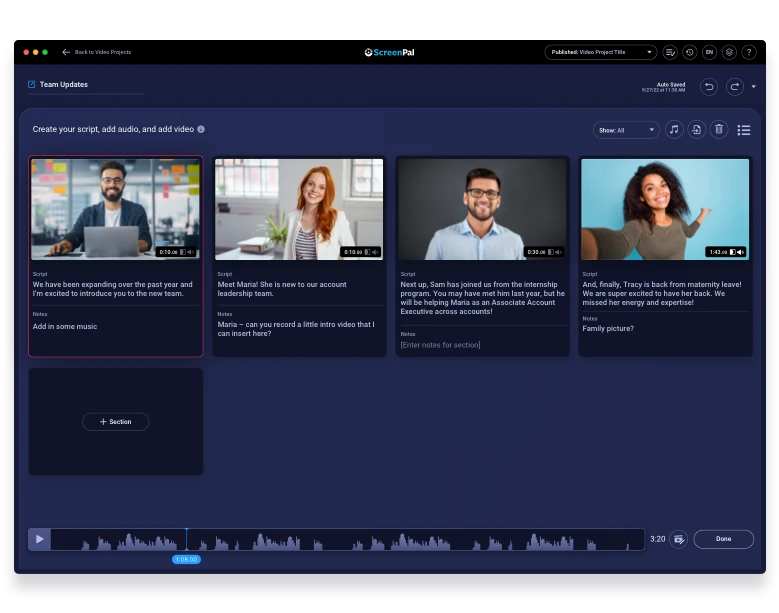 Collaborate
Easily export your story and share the file so others can import and collaborate on the narration or the video creation process.
Upgrade for our full-featured video editor
Our full video creation suite offers advanced screen recording, seamless video editing, unlimited hosting & robust content management. Additional features include: