Quick and easy webcam test
Allow access to your webcam
Move around, wave and smile for the camera!
If you see yourself in the preview, you're good to go!
Quickly test your webcam with a click, right in your browser. No extension, no install!
We do not store any recordings from your cam test. All tests run in your browser, completely private.
Test your webcam for video calls, recordings, and more. Perfect for business, education, or any use.
This easy online webcam test is 100% free to use. No hidden fees or ads.
Looking to record your webcam?
Easily

record videos for free

Now that you've tested your webcam, get started creating engaging videos with the best free screen and webcam recorder for every device!

Capture your webcam, any part of your screen, or both with ScreenPal's free webcam and screen recorder. Record as many videos as you want for up to 15 minutes each for free. Record voiceover, add music, and add captions to your recording.

Available on Windows, Mac, iPhone, iPad, Android, and Chromebook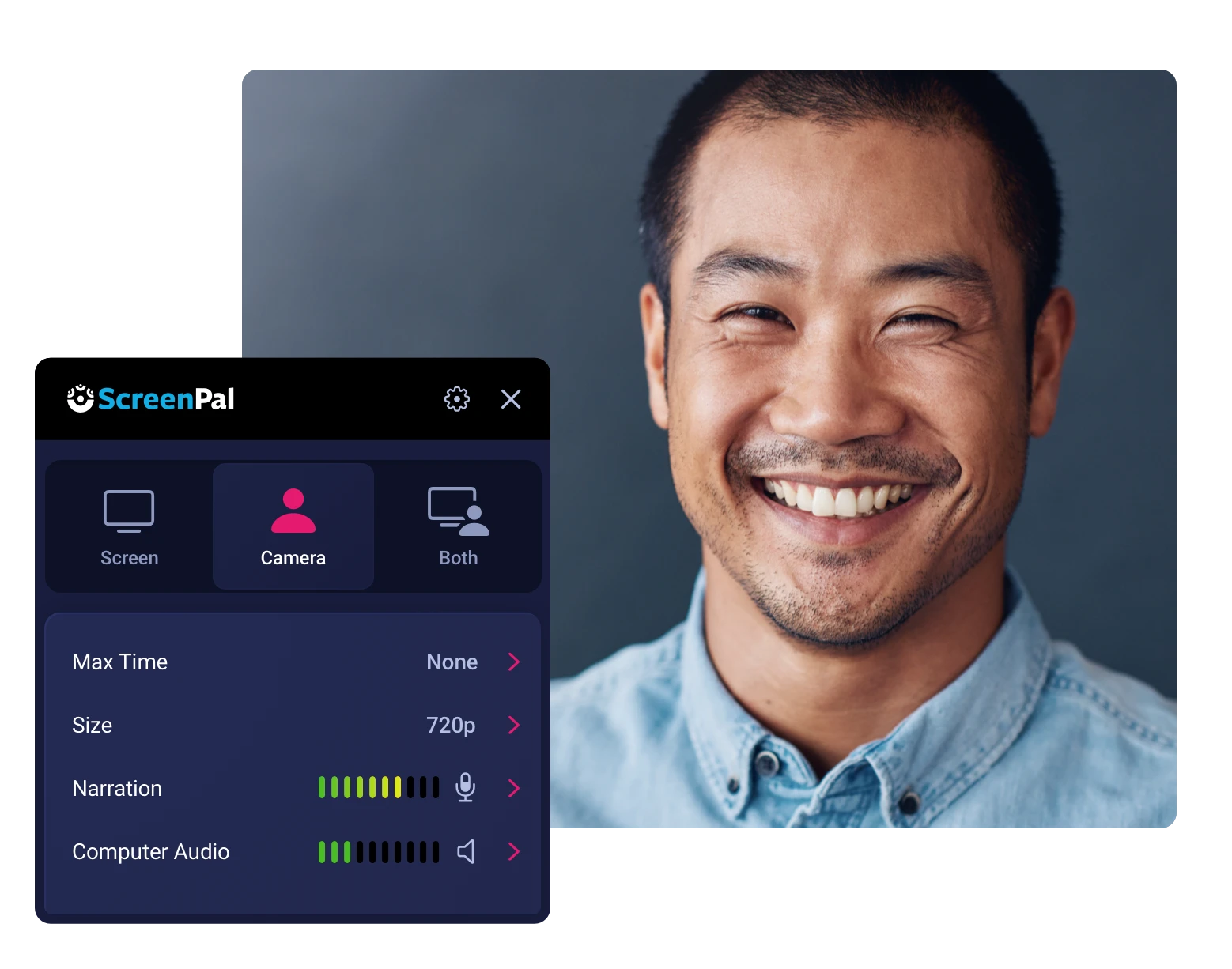 Is your webcam not working?
Troubleshoot your webcam on Windows and
Mac
Check your webcam
Check the dropdown menu at the top of the webcam test to make sure your webcam is selected. If you're using an external webcam camera, confirm that it's turned on and connected to your device.
Check device connections
If using an external webcam, make sure your device recognizes it. Check your connections–make sure your webcam is fully plugged in–and confirm that you have the latest drivers installed. See how to use an external webcam with macOS or Windows for more information.
Check browser permissions
You'll need to give your browser access to your webcam to complete the webcam test. To test your webcam, make sure you click "Allow" when your browser prompts you for access to your camera. If you missed the prompt, or your test failed, you can manually check your webcam browser permissions in Chrome, Safari, or Firefox.
Ready to start recording engaging videos?