Welcome to ScreenPal
Welcome to ScreenPal! A fast, free, and easy-to-use screen-recording tool used by millions worldwide. Capture any area of your screen and capture as many videos as you want, up to 15 minutes long. Upgrade to a Deluxe, Premier, or Max plan to edit your videos and add images, text, shapes, and more!
Easily record your screen with ScreenPal! In this welcome introduction, you can start recording your screen, webcam, or both within minutes.
Get started with ScreenPal
1. To launch the recorder, visit the Screen Recorder page on our website.
2. Click Launch the free recorder. If it's your first time using our app, you'll be prompted to download and install the software.
3. Once installed, it's simple to launch. Just click the ScreenPal icon in your Windows tool tray or Mac menu bar and select Launch Recorder. You can then choose to record your screen, camera, or both.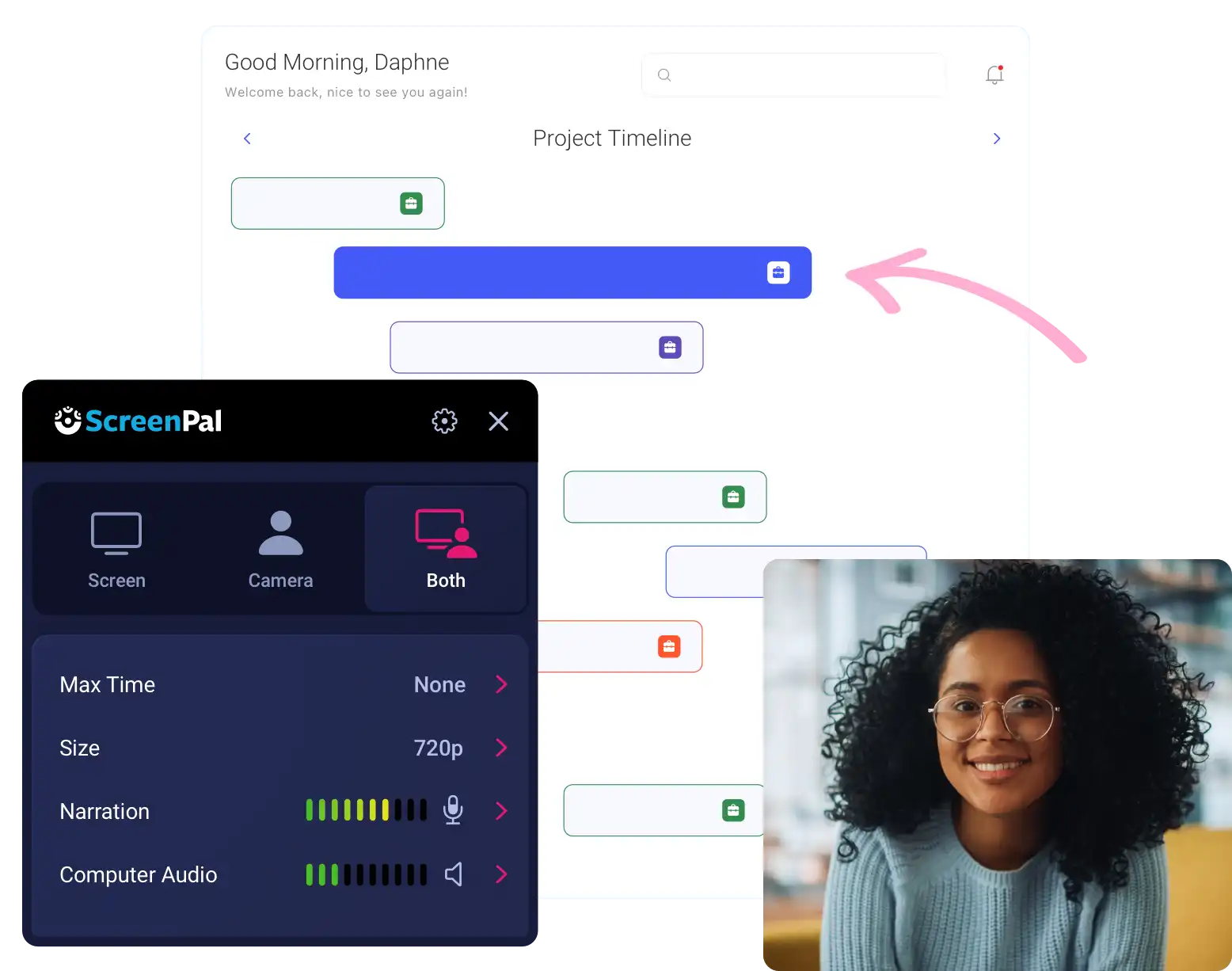 4. You can drag and resize the frame to record any part of your screen, or choose a preselected size.
5. You can choose to capture narration and computer audio.
6. When you're finished recording, click the Pause button and then click Done.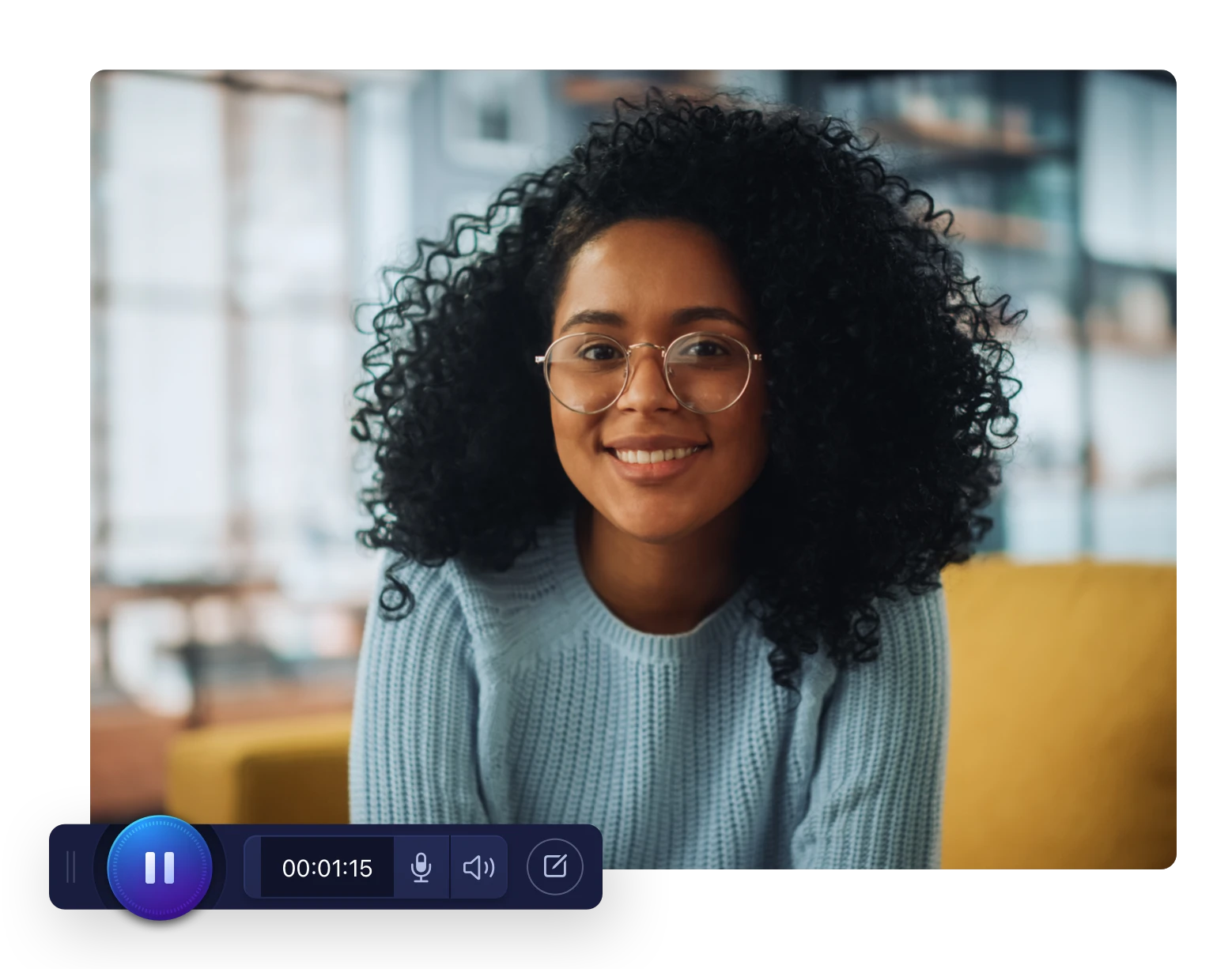 7. When you click Done you'll be presented with a menu that enables you to save or upload your recording, quickly copy a link to share, or edit the video in ScreenPal's Video Editor.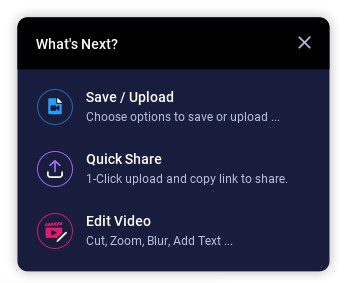 8. Use the Video Editor to add image and video overlays, trim and cut your video, add shapes, rich text, and arrows, and much more!
9. When you're finished, you can upload your video to ScreenPal's hosting platform, share it to sites like YouTube and Google Drive, or save it to your computer.