Google Classroom integration for ScreenPal
Create and share classwork with your students using Google Classroom. Integrate video into your courses, communicate with your class and create an interactive learning experience.
How to set up ScreenPal with Google Classroom:
Sign up
 Use your Google Account to sign up for free with Screenpal. Students don't need an account to use the tools.
Share
Publish video to your Classroom folder on Google Drive and use Quick Share button to share to Classroom. 
Create content
using ScreenPal that connects with Google Classroom
Easily create your own video content with our intuitive screen recorder. Launch from the Google Chrome extension! Record your screen, webcam, or both for the perfect recording. 
Add royalty-free music and captions. Have students create videos using the Chromebook Screen Recorder app.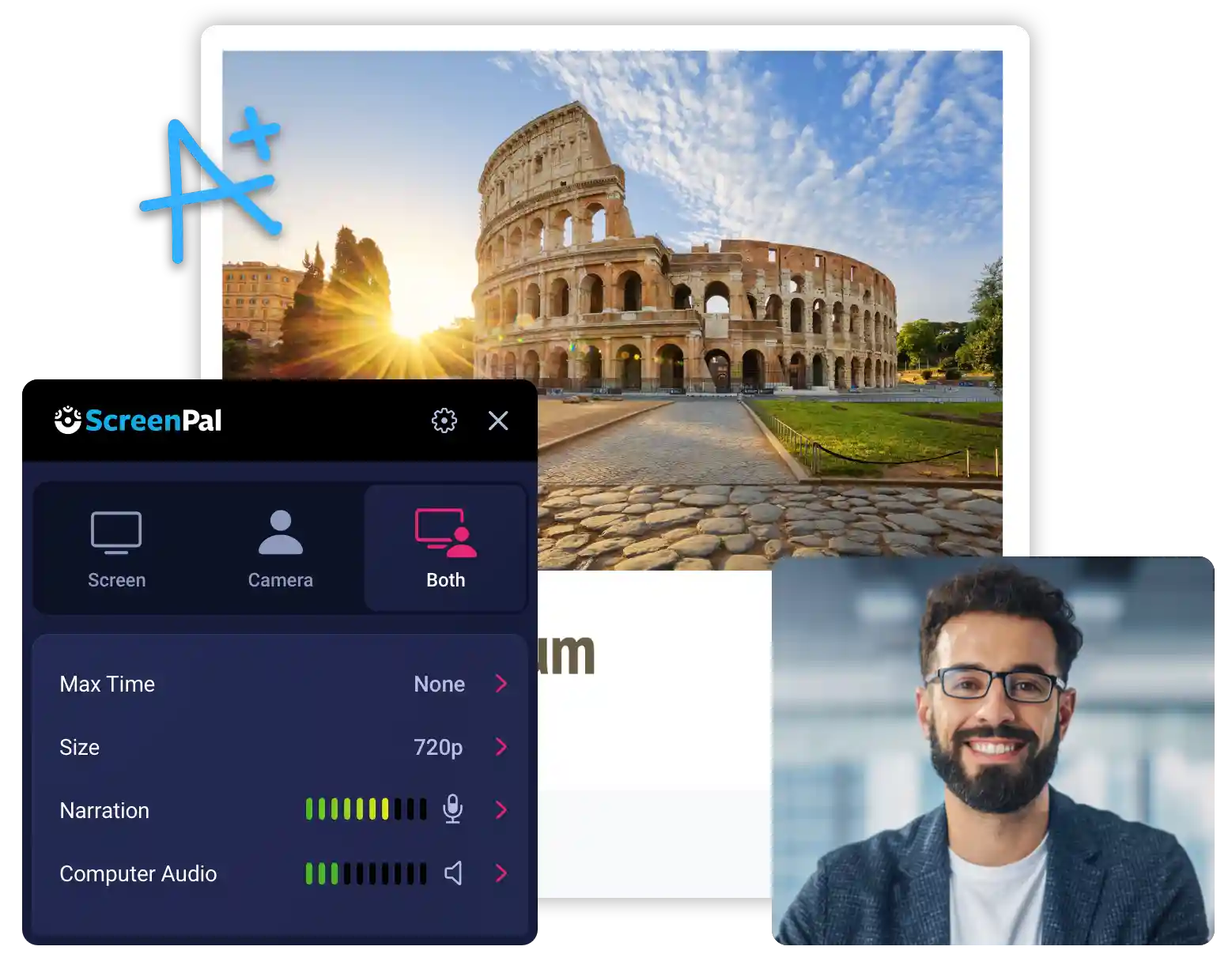 Publish
your video
Upload directly to your Google Classroom folder on Google Drive. Publish to YouTube. Publish to ScreenPal.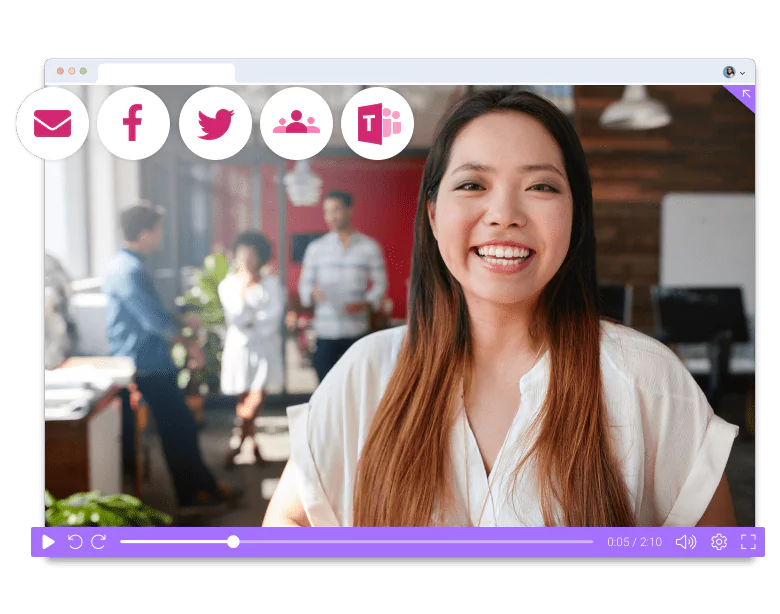 Quick share
to Google Classroom
Share videos directly from ScreenPal. 
Use the convenient quick share button to  "Share to Classroom." Share to Classroom button also available with your video when hosted on ScreenPal.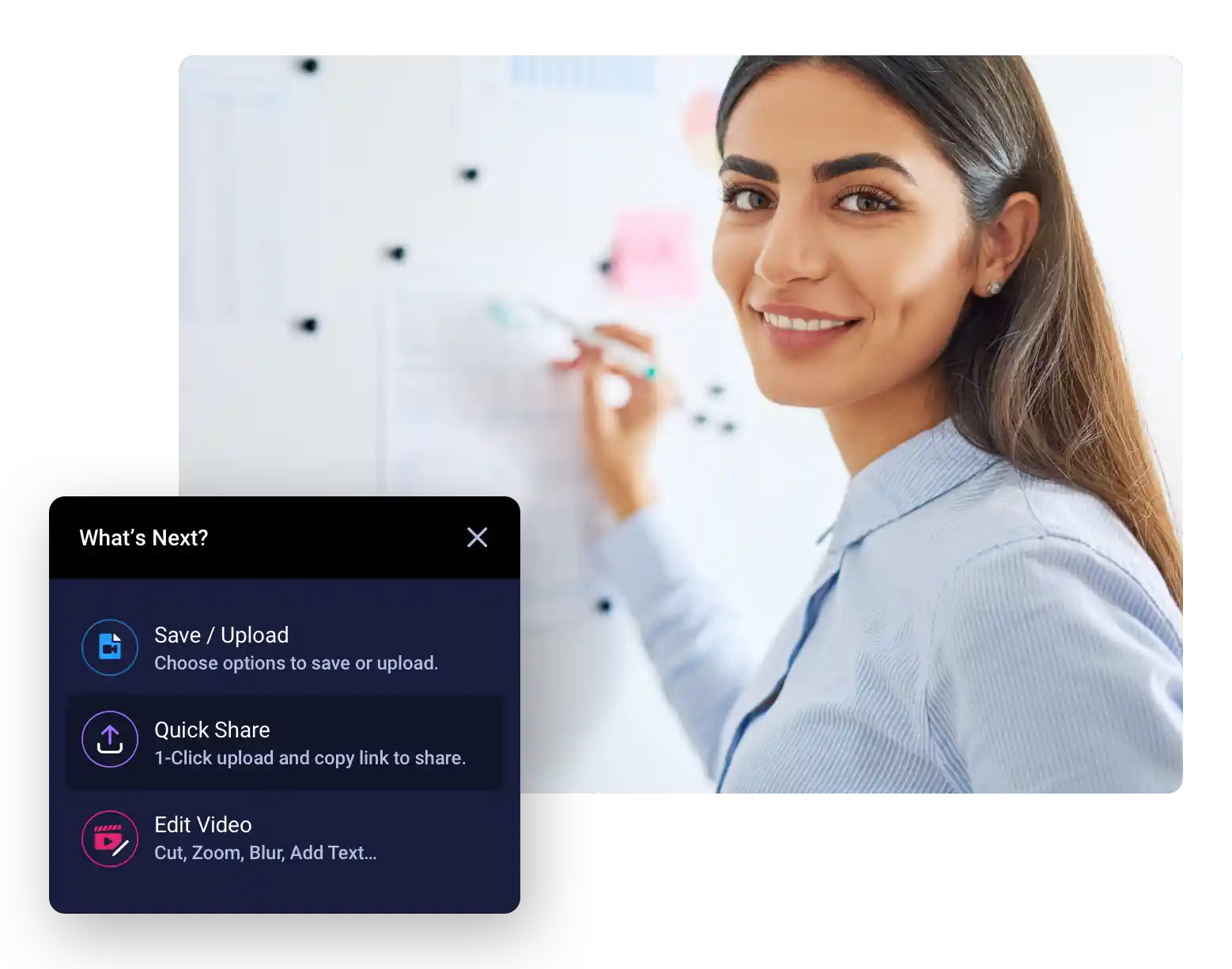 Easy integration for your workflow