Create captivating, interactive videos for any audience, with ScreenPal's interaction tools. Improve video engagement with quizzes, polls, clickable buttons, and links directly in your videos.
Available for Solo Max and Team plans. 
Create interactive videos in a few clicks
Create interactive videos quickly with ScreenPal's intuitive hosting features. Simply upload your video to ScreenPal's hosting platform, then add interactive buttons, links, quizzes, polls, or surveys anywhere throughout the video in just a few clicks.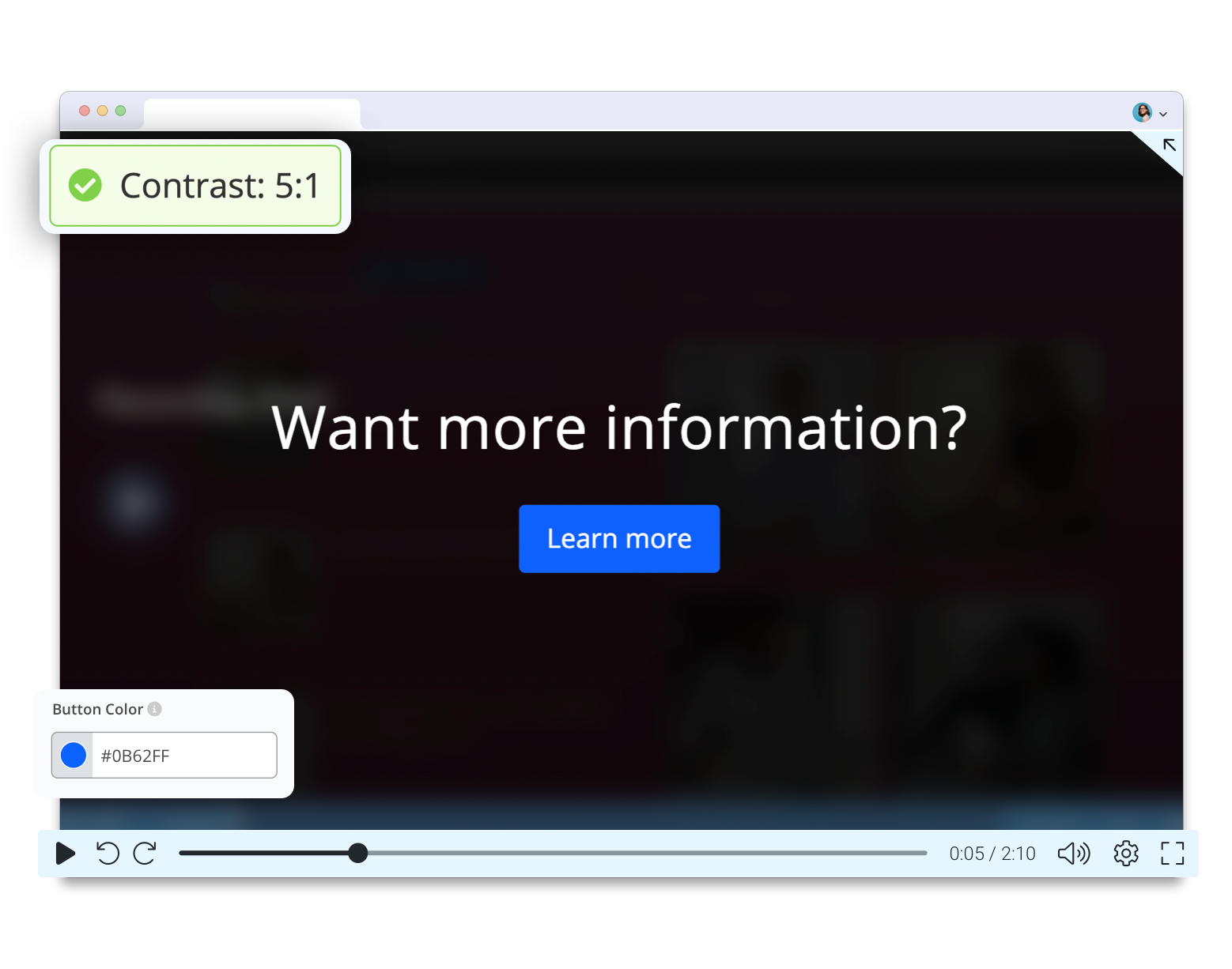 Easily add interactive video effects
Customize videos with interactive elements that connect with your audience and goals. Add a poll or survey to gain audience feedback. Create a quiz to measure students' understanding of a lesson. Increase sales with shoppable annotation links and buttons.
How to create an interactive video
Add interactive elements
Open your video and click the Interaction Tools tab. From here, quickly add call-to-action buttons, annotation links, quizzes, and polls.
Save and Share
Save your updates and share the new video with your audience using a video link or embed code.
Improve engagement with interactive videos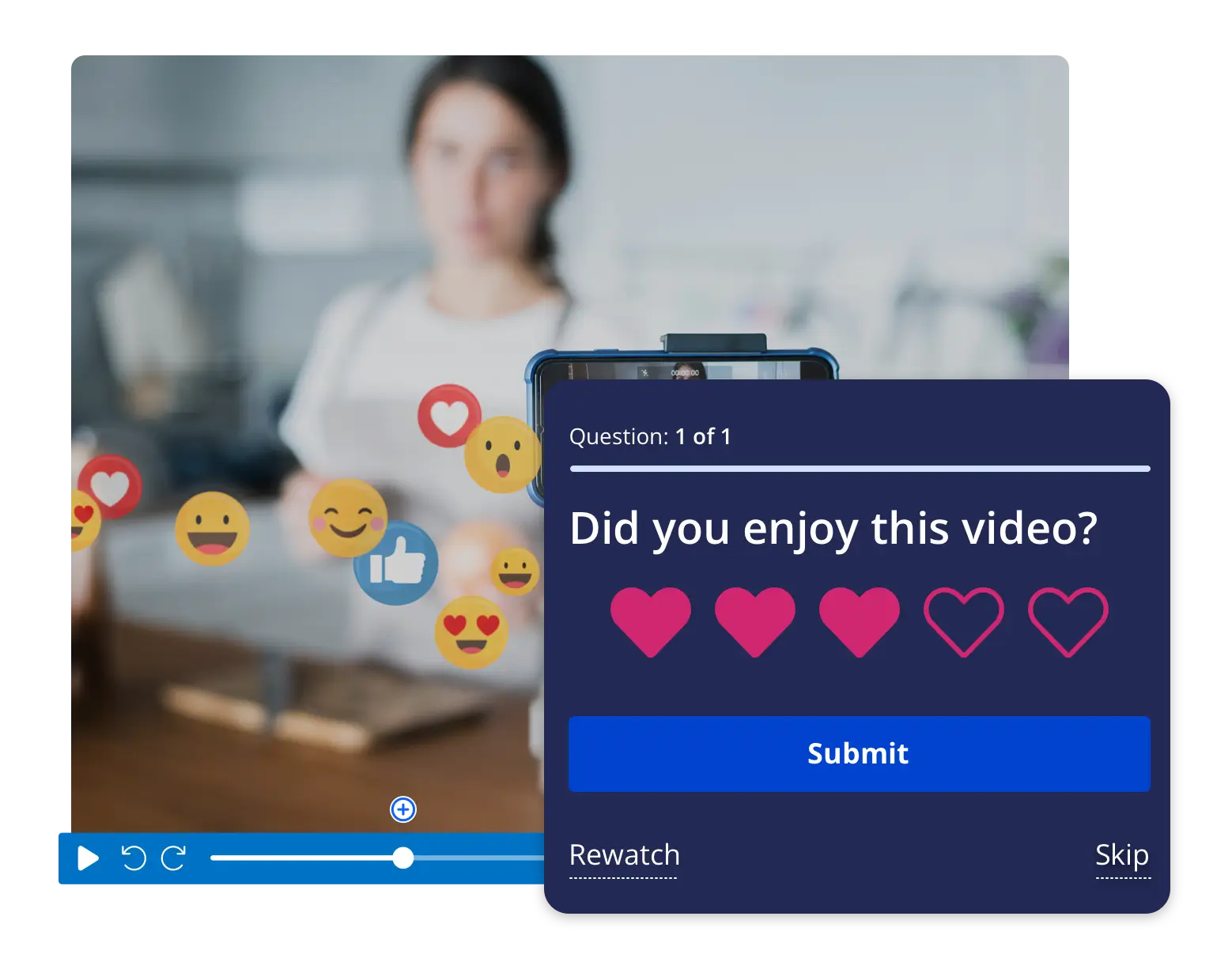 Video Marketing
Add quizzes, polls, and surveys to product demos, training videos, and promotional videos to test your viewers' knowledge of the subject matter and gather feedback. Create better videos by allowing your audience to tell you exactly what they  need.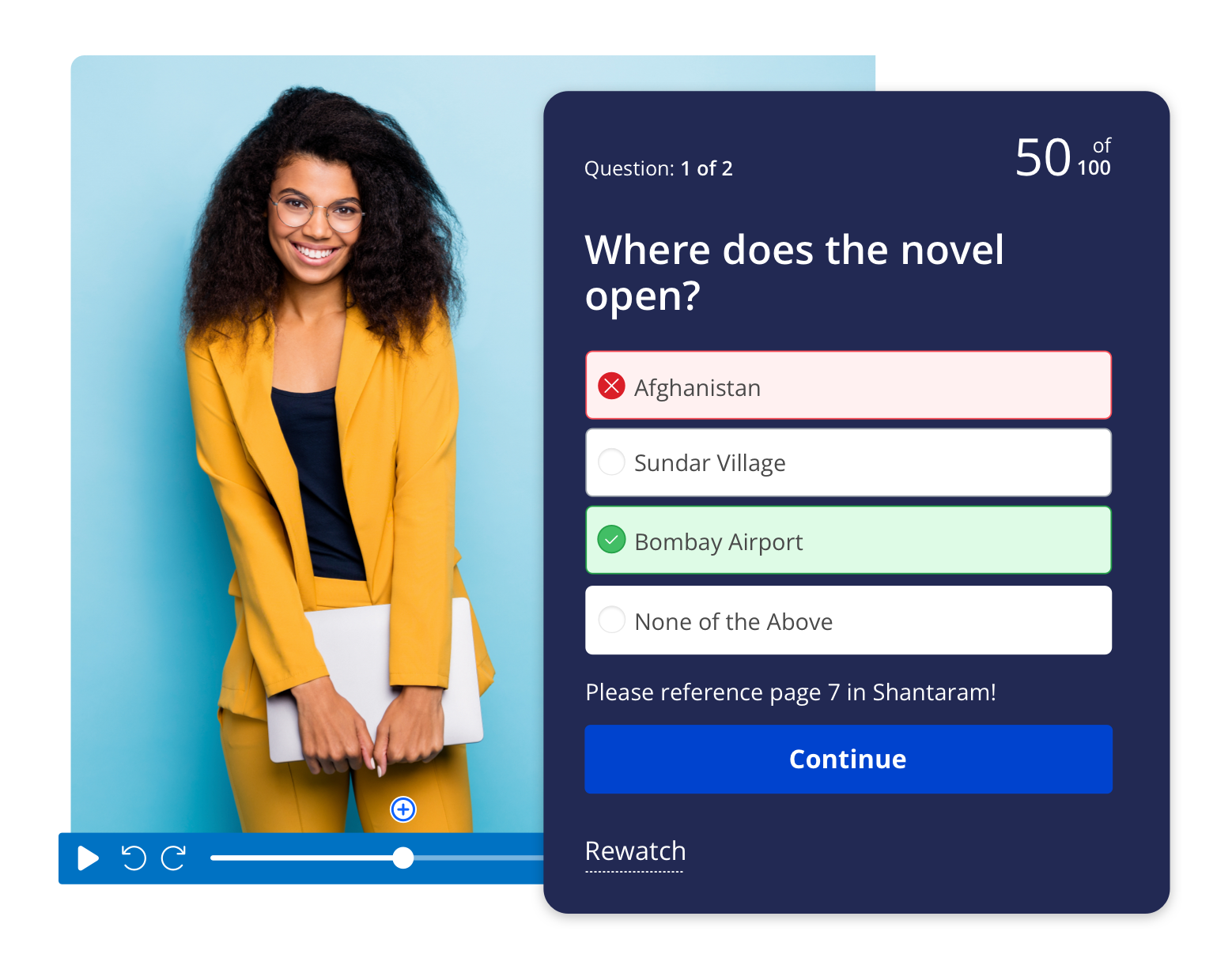 Education
Add quizzes and surveys to your instructional videos to ensure your students are paying attention and retaining information. Intersperse questions throughout your video and configure your quiz to prevent skipping to ensure learners are staying engaged.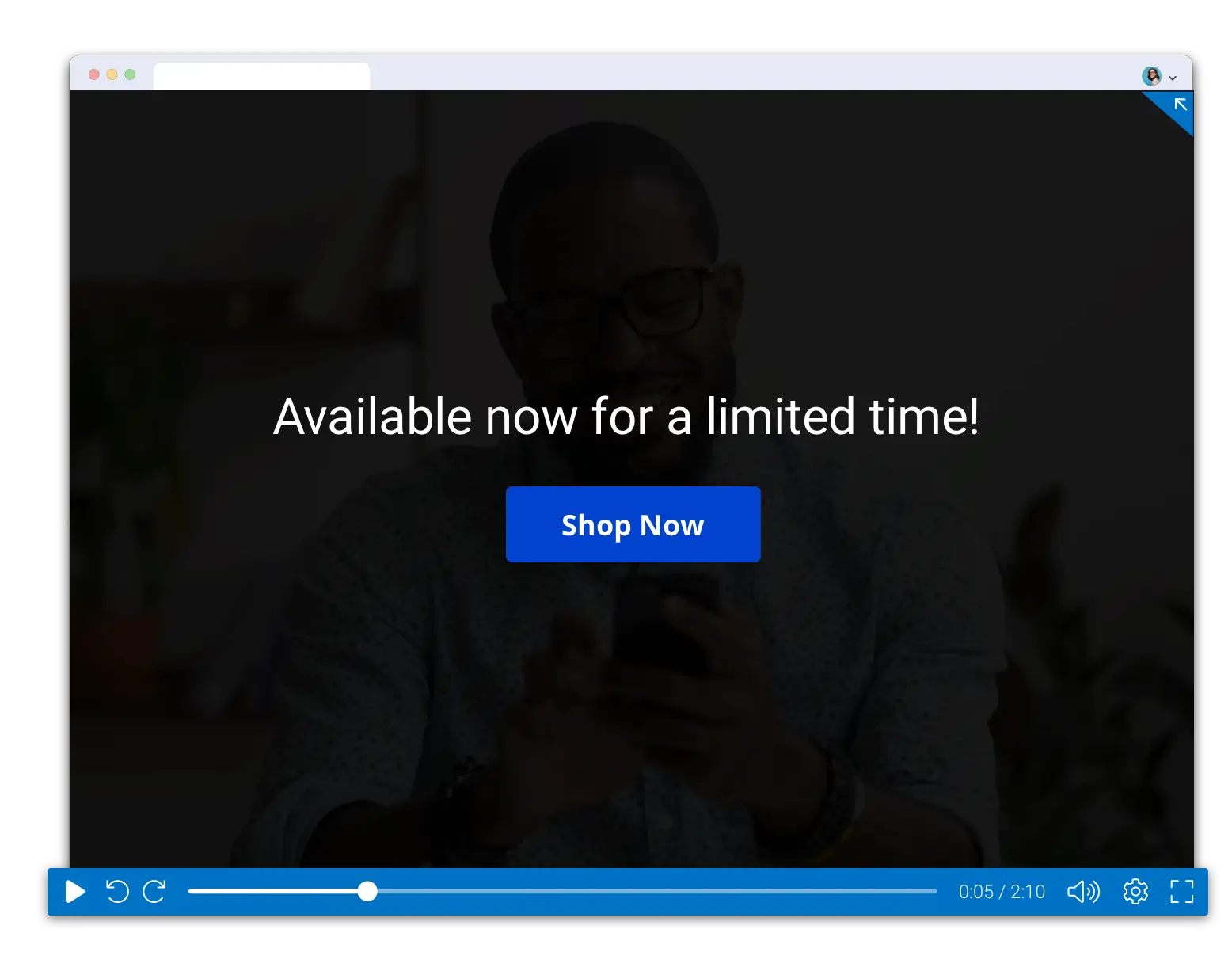 Personal
Add interactive elements to your shoppable videos, product videos, and social media video posts with our interaction links. Make your products and services more accessible by guiding customers directly to your sign-up page, website or online shop.
Create interactive content you can access anywhere
Host and share unlimited interactive videos
Hosting your content on ScreenPal's hosting platform means you can upload and share unlimited videos and access them anywhere with an internet connection. Set privacy controls,
embed videos on websites
, organize videos into channels and folders, use
analytics
to gain insight into your audience, and much more.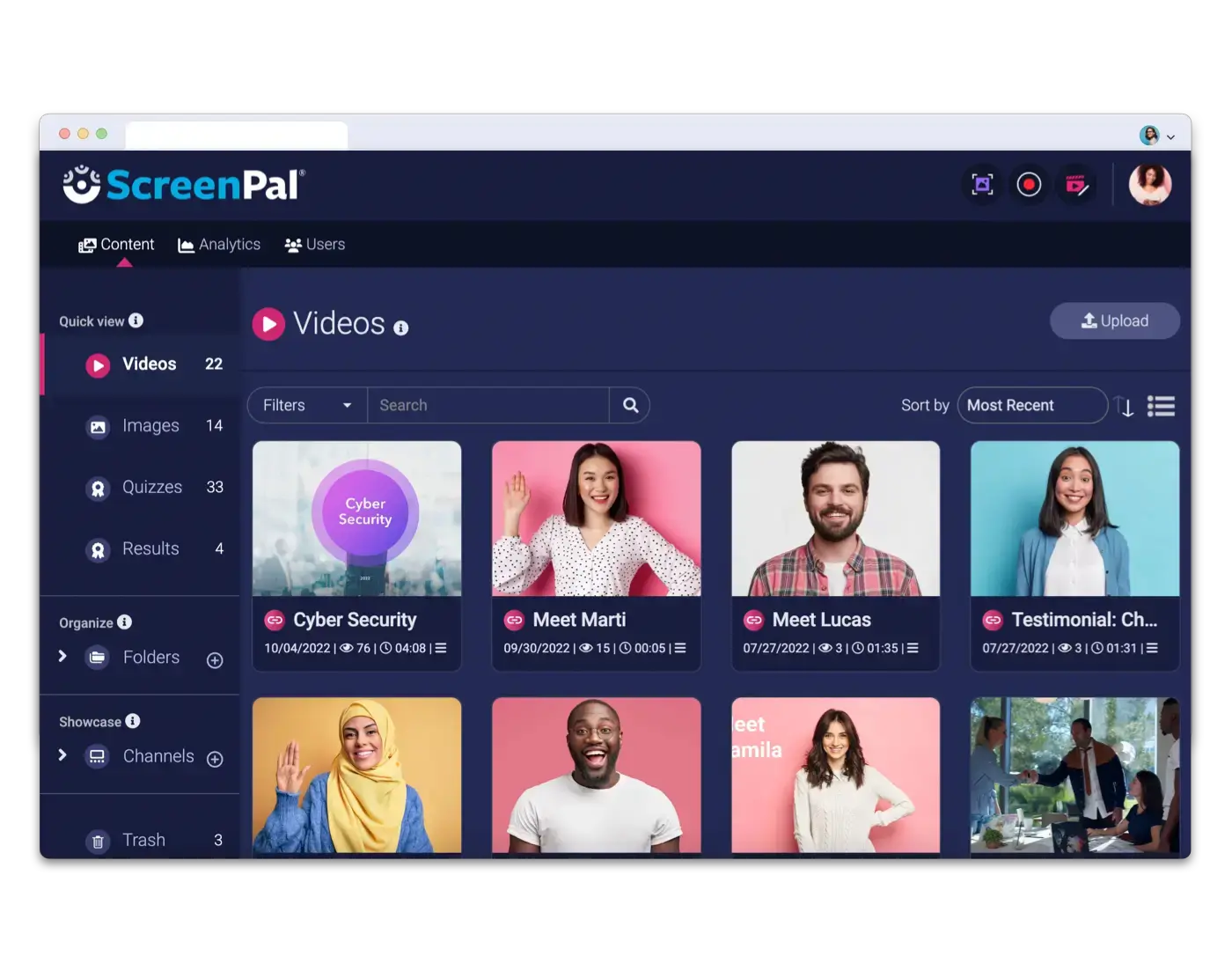 Customize

the video viewing experience

Tailor your content even further with our customization features. With a Solo Premier, Solo Max, or Team plan, you can customize the color of the video player, add logos to your content, and personalize your audience's experience by configuring player options.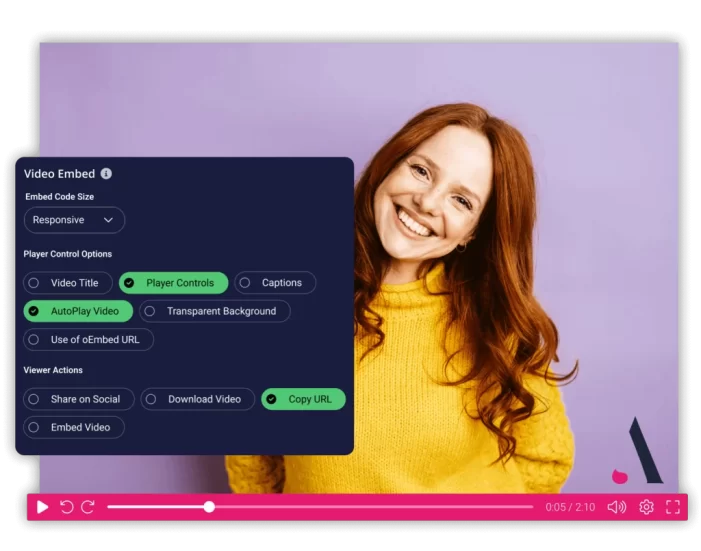 Upgrade for advanced content sharing features
Access our advanced video hosting features and interaction tools with paid plans. Our robust content management features include: