Easily embed your videos on other websites for free using ScreenPal's hosting platform. Choose the embed size, add a transparent background, decide which actions you want to allow your viewers to perform, and much more.
Quickly embed ScreenPal videos to any website
Quickly embed videos
Embed any video in your ScreenPal account by copying and pasting the HTML embed video code. ScreenPal generates this customized code based on the options and settings you select. You can preview the embed code to see what the video will look like on a website.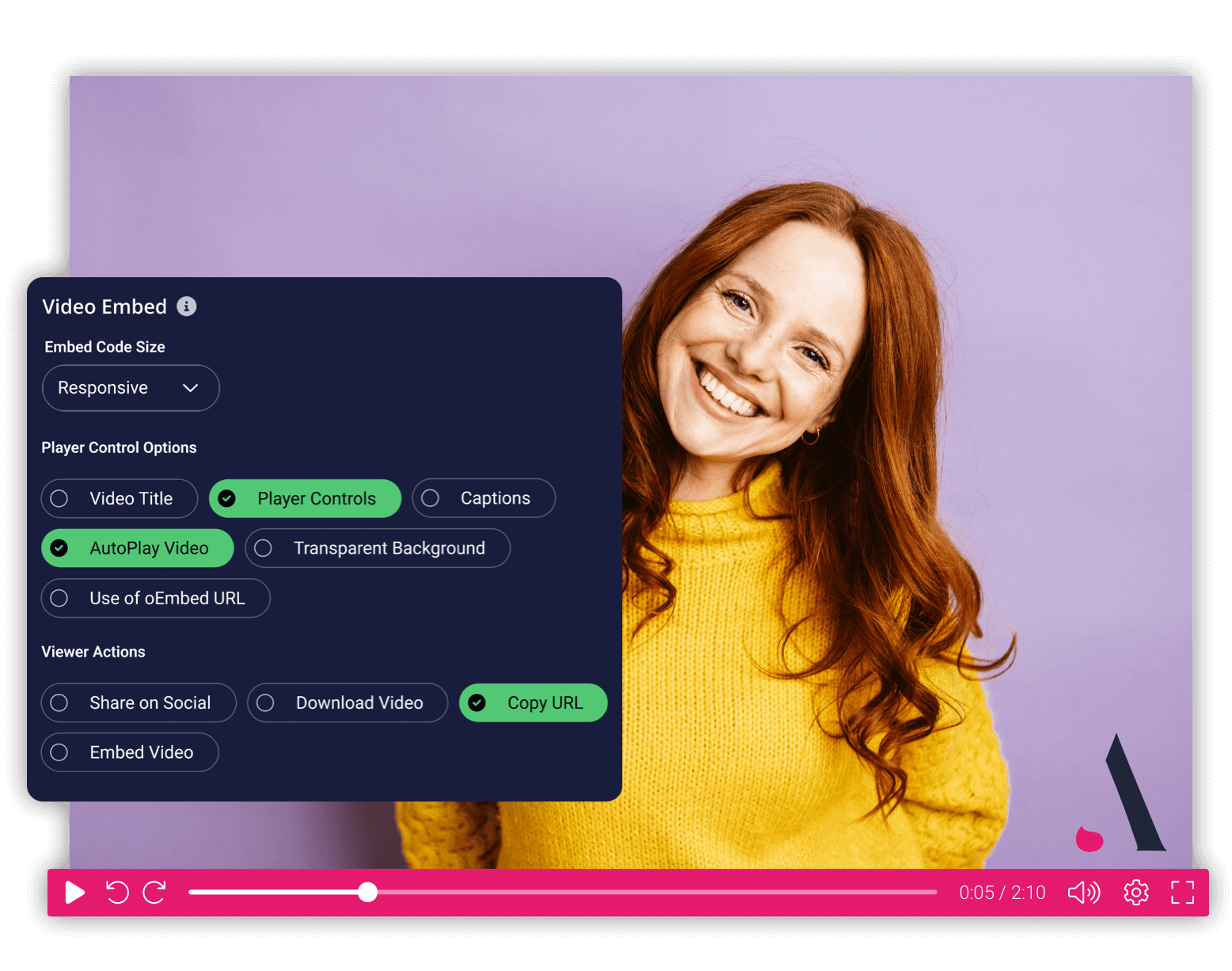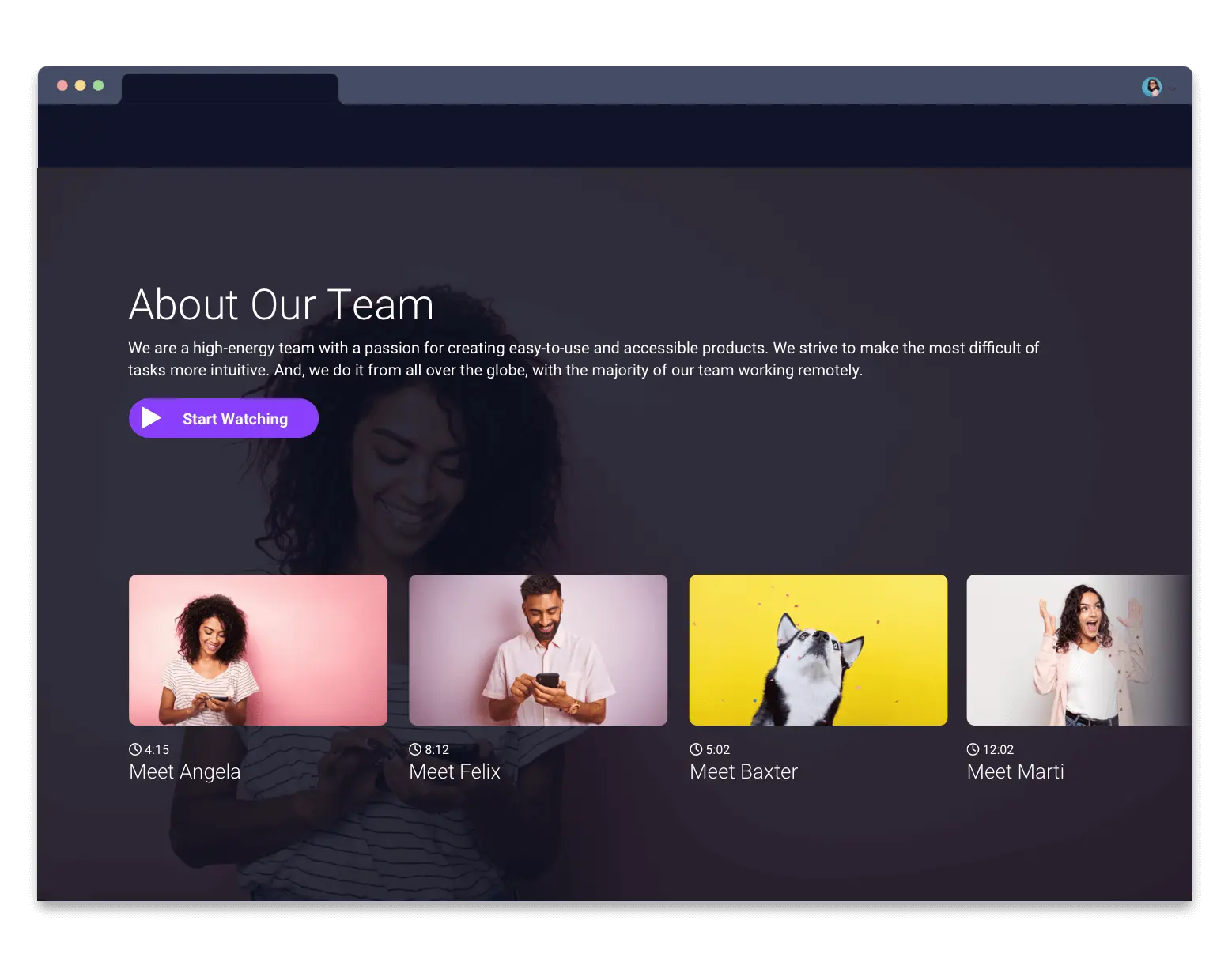 Create video
Create and customize your video using ScreenPal's Screen Recorder and Video Editor. Upload your video to ScreenPal's hosting platform.
Embed
Open the video from your hosting account. Choose your embed settings and then copy the video's embed code.
Share
Paste the embed code into an HTML field to share your video with others.
Where can I use an embed code to share content?
Company websites
Allow your customers to watch videos directly from your company's homepage, including marketing videos, product demos, promotions, and announcements.
Intranet pages
Internally share company-wide announcements, training and compliance videos, and how-to's by embedding them right on your employee intranet site.
Course pages
Make learning fun by sharing lesson videos, teacher introductions, and lectures directly from a course page or compatible Learning Management Systems.
Increase the reach of your ScreenPal videos
Share videos

using links

Quickly share your content without using an embed code by copying a direct link from

ScreenPal's free hosting platform

. This link is automatically generated when you upload your video to ScreenPal. You can also create custom links to better showcase your brand.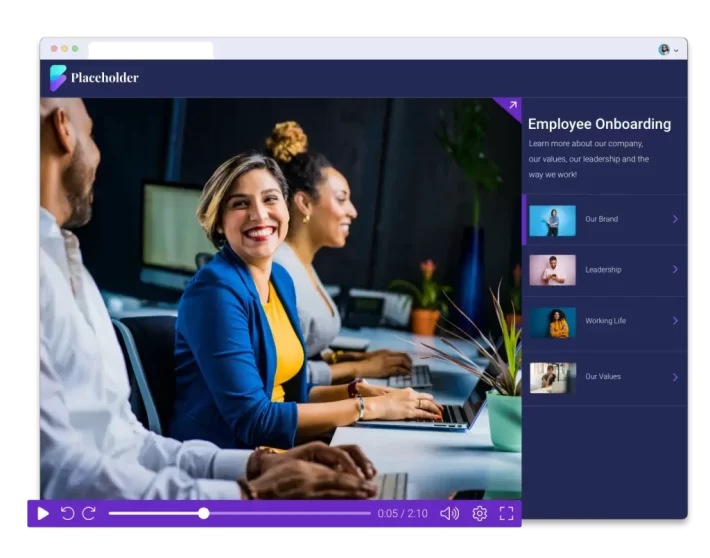 Caption your content
Make your videos more accessible by adding
captions
. You can add captions from our
Video Editor
, or by uploading a captions file once your video is uploaded to ScreenPal. When you create an embed code, simply select the Captions option and the captions will be included in your embedded video.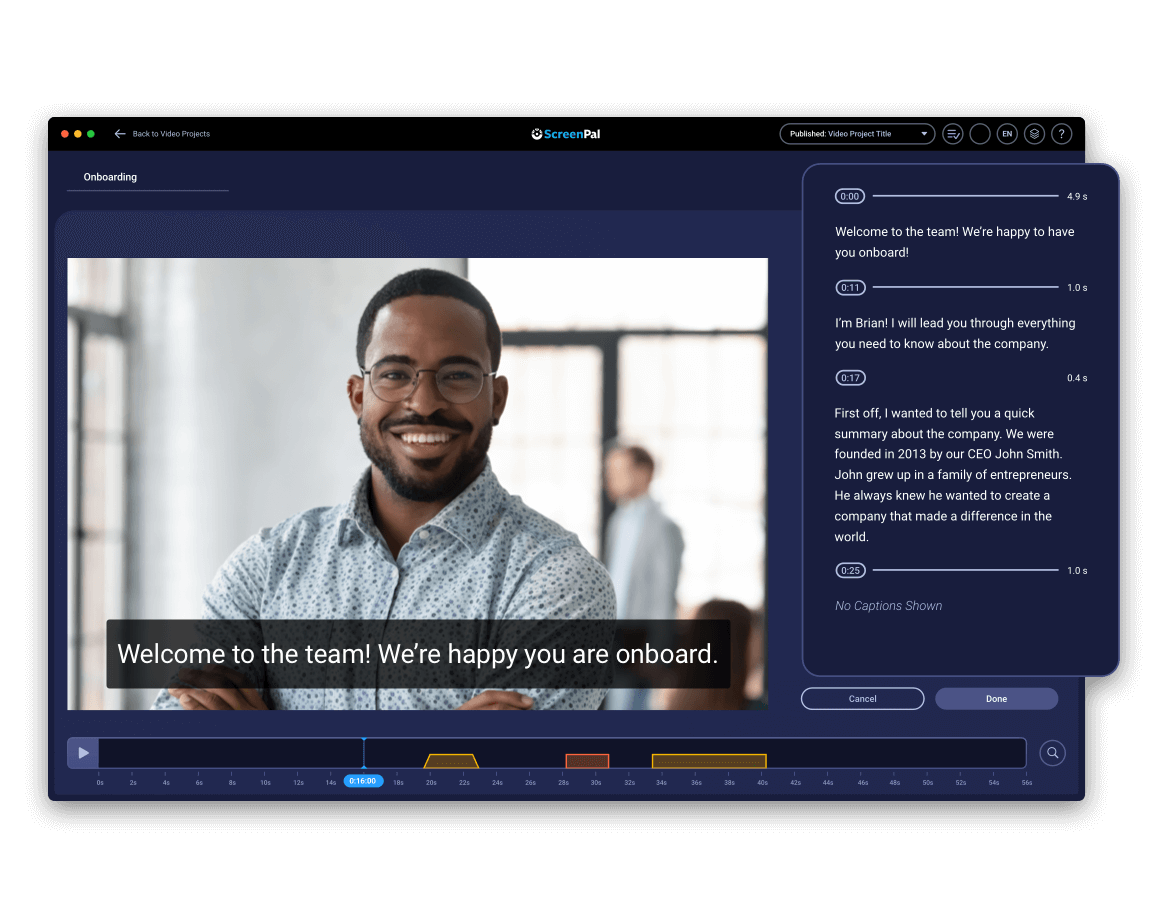 Start hosting your videos for free
Manage, protect, and share images and videos! Free features include:






Upgrade for complete content sharing
Do more with your embedded videos by upgrading your plan. Our robust content management platform includes: