Create free webcam videos with our powerful and easy-to-use webcam recorder. Customize your webcam video recording with annotations, music, overlays, audio narration, and more.
Available for free on Mac and Windows.
Create fast & easy webcam video recordings
Capture webcam video recordings in a few clicks
Select whether to record your webcam only, or your screen as well for a 
picture-in-picture
 video recording. Choose whether to include free audio narration and start recording!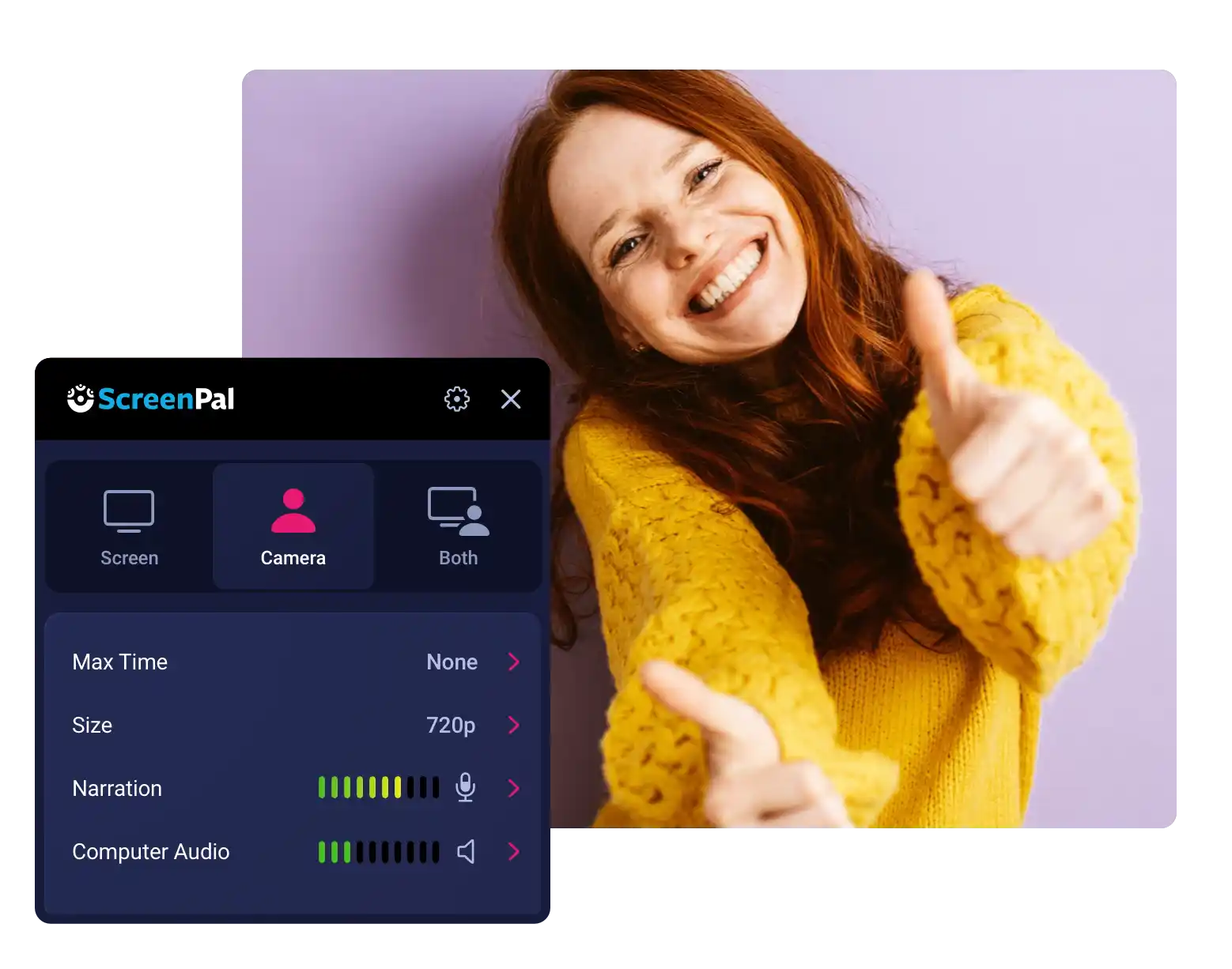 Create the perfect webcam recordings for any project
Effortlessly record videos with our easy-to-use video recorder. Create stunning, engaging videos that are perfect for any project, whether you are a business professional, teacher, or individual.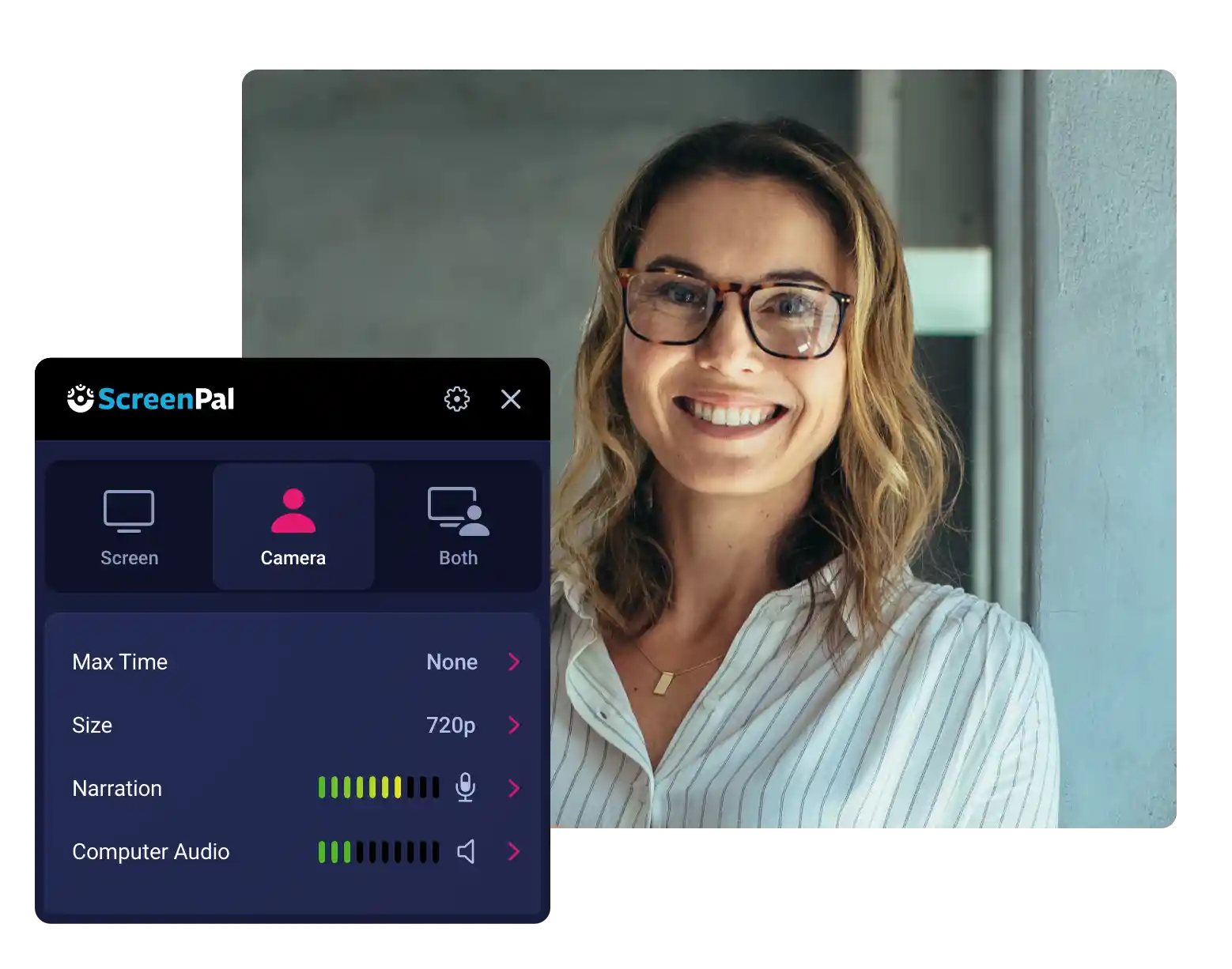 How to use the webcam video recorder
Launch
Open the ScreenPal app and choose to record only your webcam or to include your screen as well for picture-in-picture video.
Record video
Click the record button to start your webcam video recording! Pause any time and click "done" to finish. Annotate & customize as needed. 
Save
Save your video to your computer or ScreenPal's hosting platform, upload it directly to YouTube, and share with others!
Perfect for any webcam video recording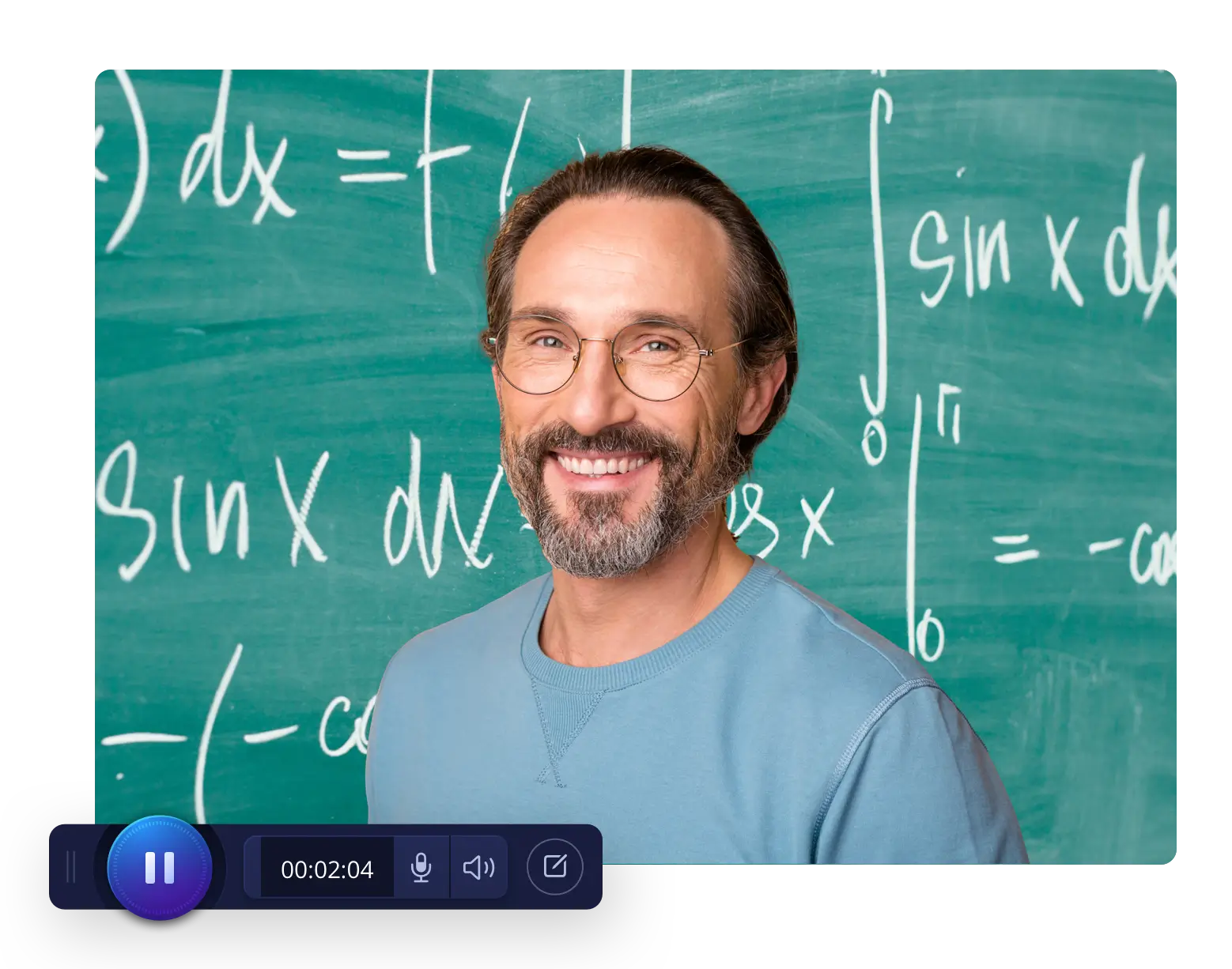 Education
Create engaging lessons and tutorials, and provide personal feedback to students with our webcam recorder. Communicate more effectively and increase student engagement with video.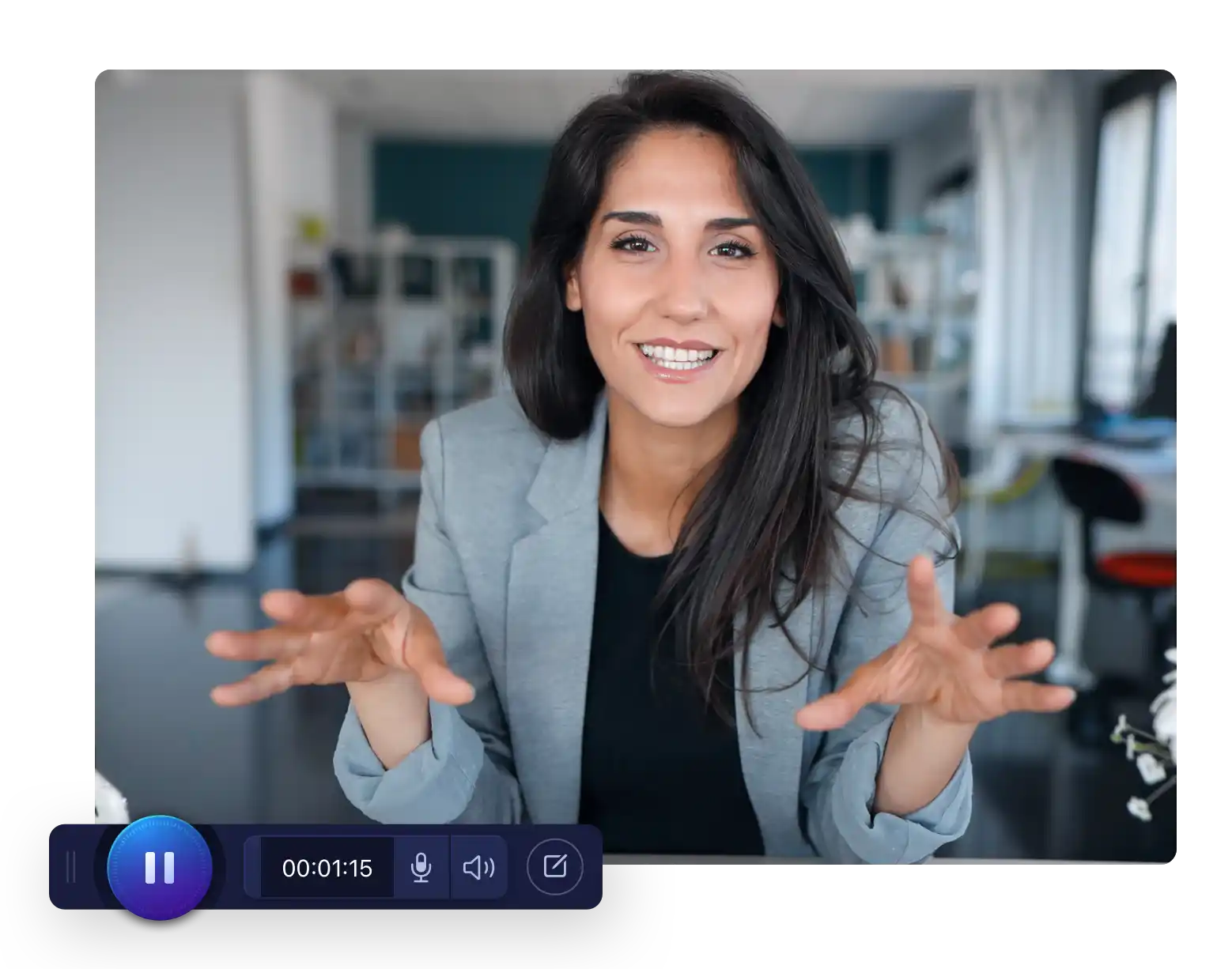 Business
Whether you are in the office or working remotely, you can use the webcam recorder to create training videos, promote products, record presentations, send a sales pitch, and more!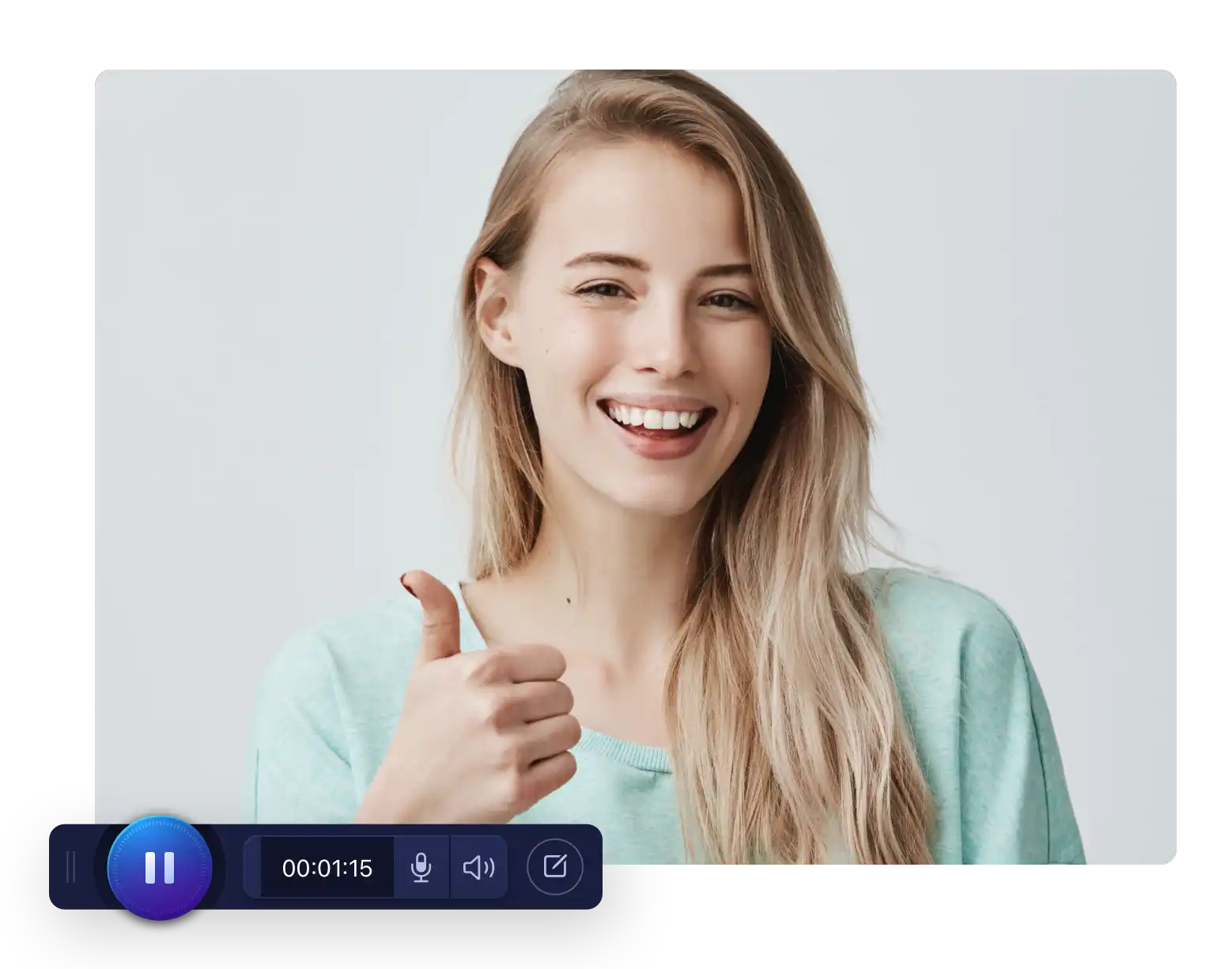 Personal
Showcase your personality, record videos for your favorite hobbies, and connect with others. Create social media content, video vlogs, and make personal connections by using the video recorder.
Blur, replace, or remove webcam backgrounds
Have a boring or busy background? Blur, remove, or use a new 
virtual background
for your webcam video recording for free to enhance your message or personalize your brand. Upload a webcam background image from your device for free or choose from a wide range of royalty-free images from our
Stock Library
 with a paid plan.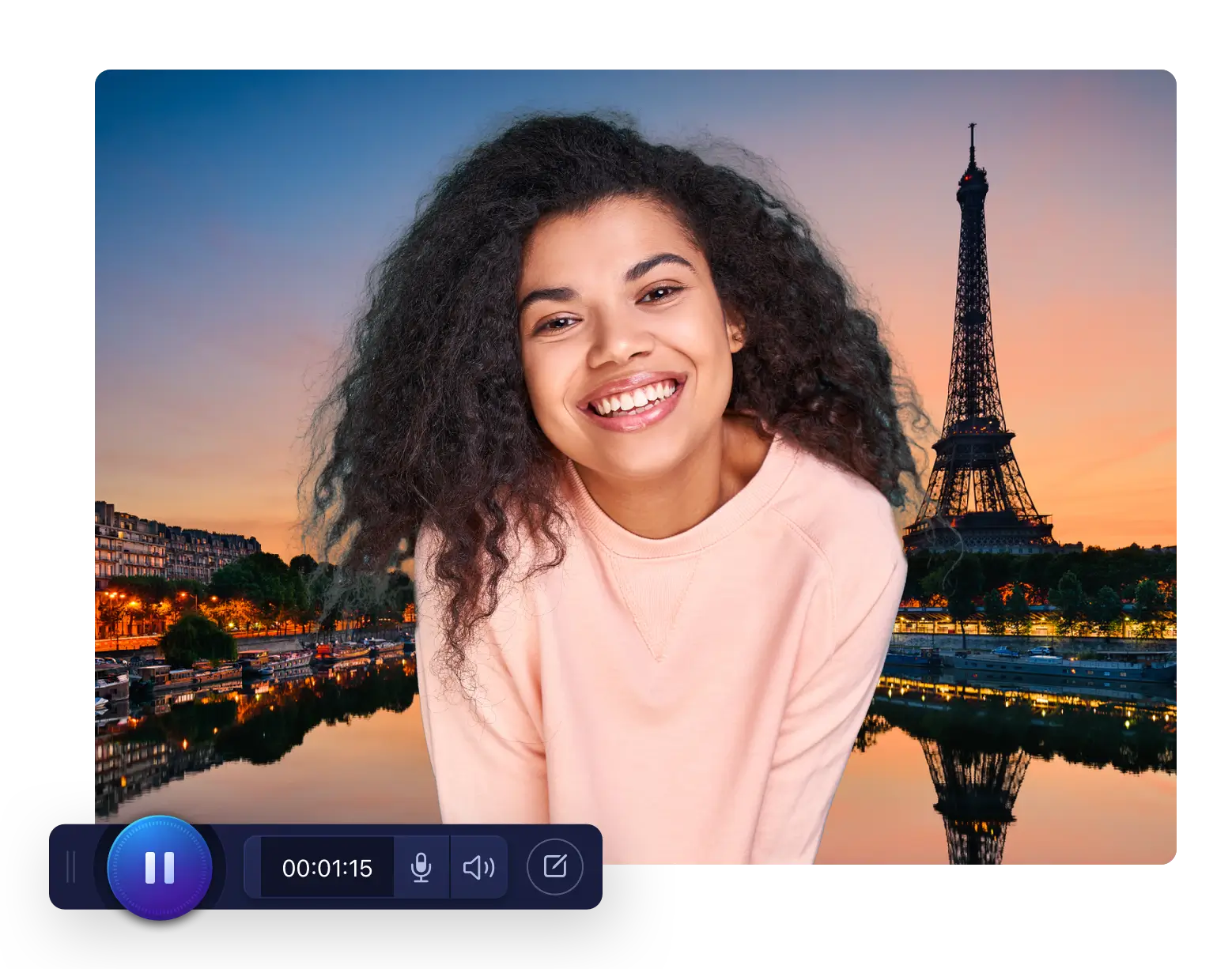 Free webcam video hosting
Manage your webcam recordings at any time, anywhere with ScreenPal's free
video hosting
platform. There's no need to use your own device's storage space for videos. Effortlessly upload and organize your video recordings, embed your videos, share your videos with others, and much more!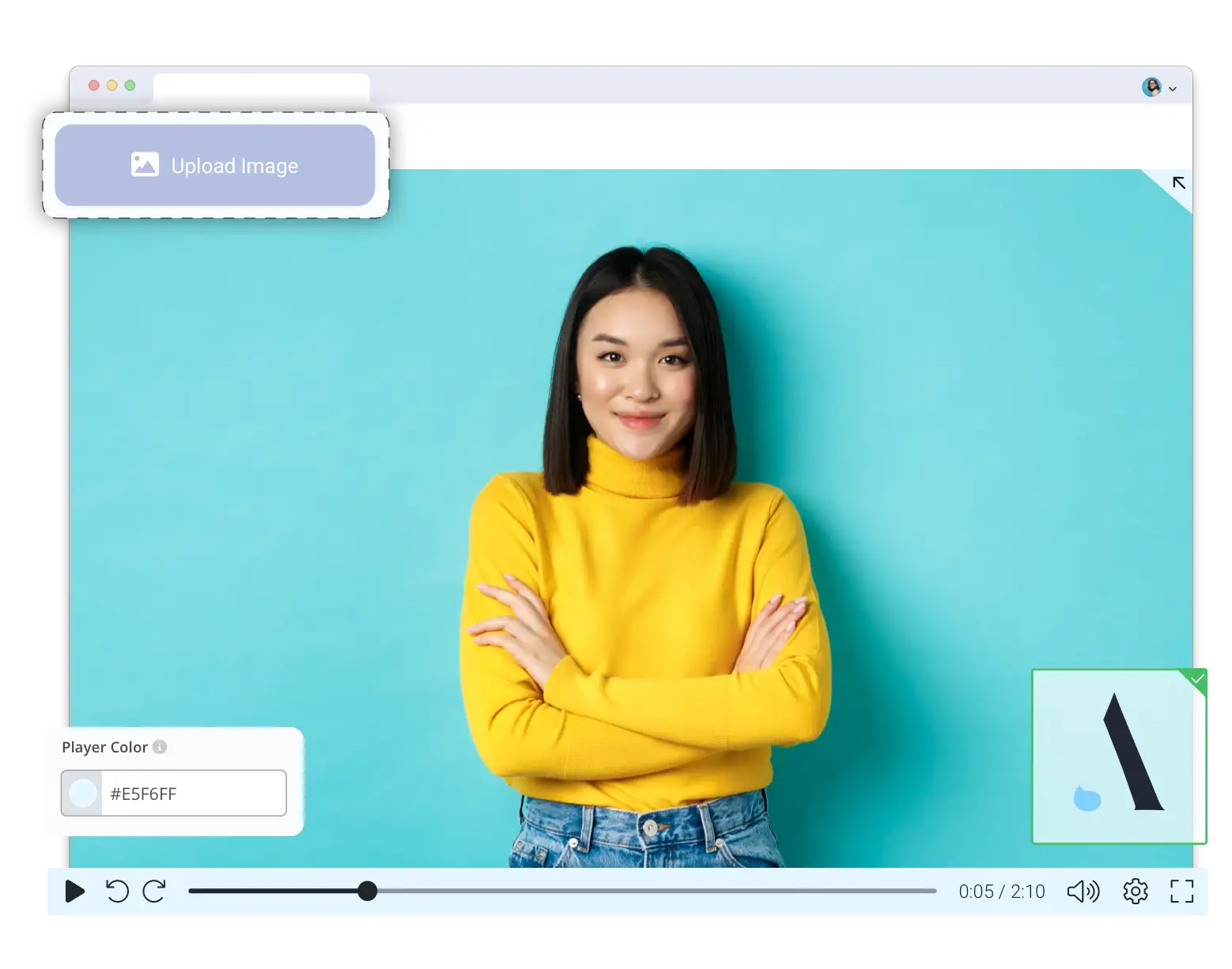 Create & customize webcam video recordings for free
You can quickly record your webcam to use for education, business, or personal projects. Take advantage of our easy-to-use and free video editing features to enhance your webcam video recording. 






Upgrade for our full video creation features
Take your webcam video recordings to another level with a paid account. Enhance your recordings with stock images and videos, computer audio, auto-generated captions, and much more.
Record your computer or system audio
Enhance your screen and webcam recordings with computer or system audio to create engaging content for your viewers! This feature is especially useful for capturing screen recordings of presentations, tutorials, demonstrations, and more.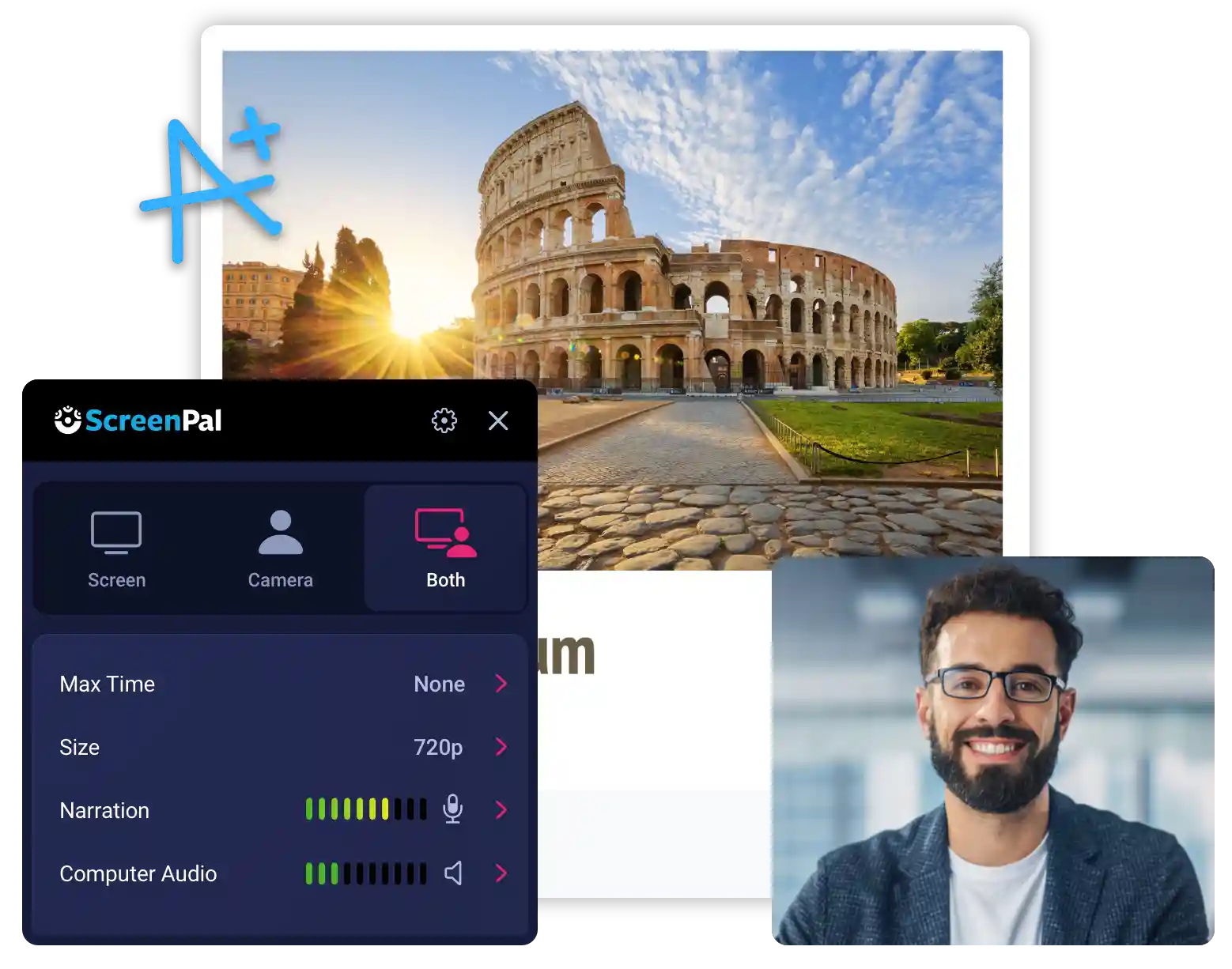 Easy drag-and-drop video builder
Combine your webcam video recordings and take them to the next level with Stories, our intuitive drag-and-drop video builder. Create professional-looking videos — no previous video editing experience needed. Add a script, notes, transitions, audio, and more. Seamlessly add and rearrange sections to build your video.