Easily explain it with recorder drawing tools
Supercharge your desktop screen recordings with free drawing tools!
These tools are perfect for capturing friendly feedback, easy-to-follow tutorials, engaging lectures, better demos, and more.
Annotate and draw on your videos. 
The free drawing tools make it easy to interact with your content!
Launch
Launch the screen recorder.
Select tool
Choose a drawing tool and customize the appearance.
Draw!
Draw, scribble, doodle, and engage with your content!
Quickly draw on your screen.
Add rich text and callouts. 
Draw attention with the highlighter.
Add arrows, rectangles, circles (and more).
Erase some (or all) of your drawings.
Zoom in on areas of your screen for emphasis.
Engage 
with your content (and audience)!
Adding customized annotations and drawings to your video is easy! 
Choose from curated color palettes, fonts, shapes, and more to add personality to your videos and direct your audience to specific content. 
Easily
reuse & repurpose
content
After recording, easily hide your drawings in the Video Editor.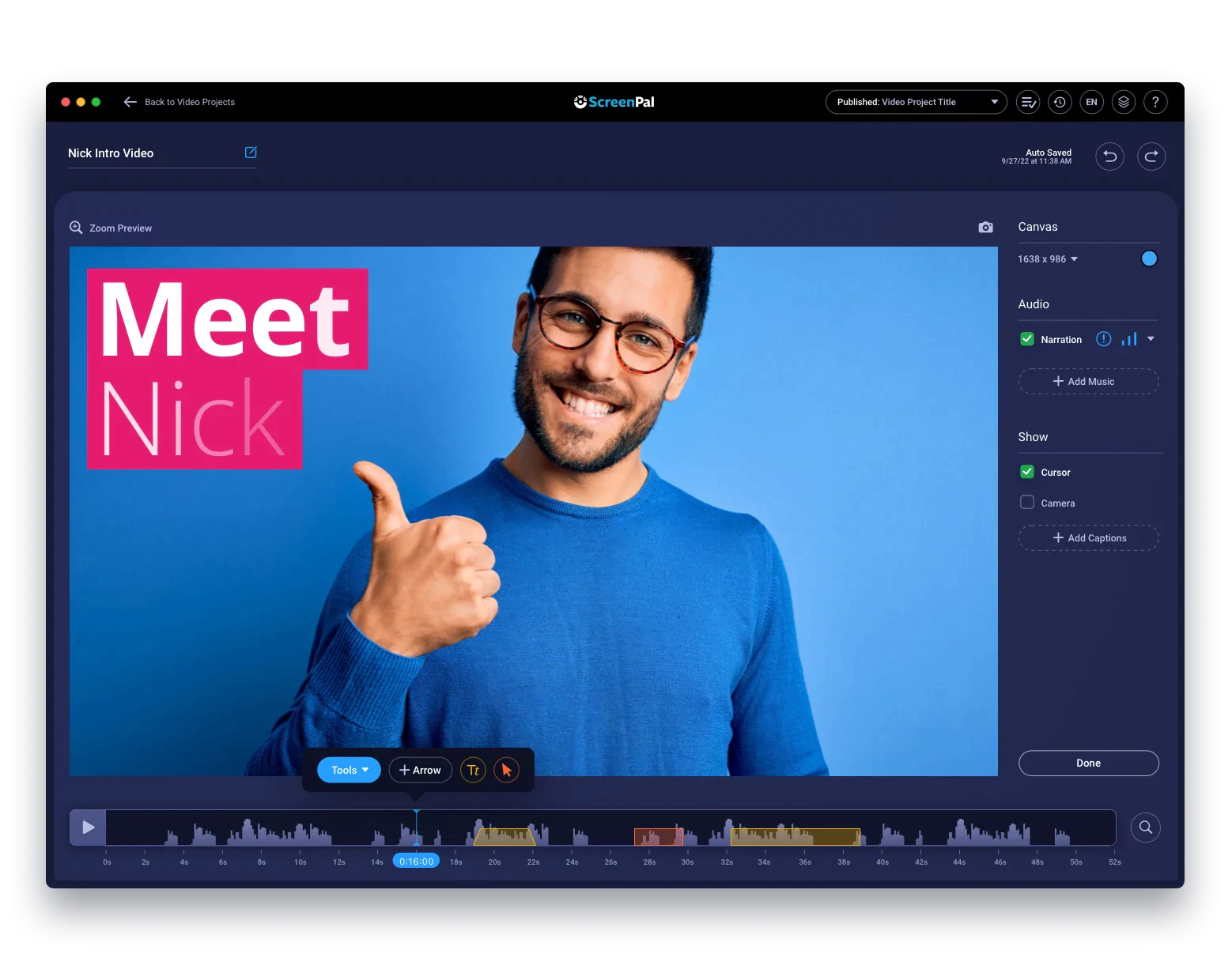 Annotate, draw, doodle with recorder drawing tools
Our free screen recorder gives you everything you need to start creating your own stunning, engaging screen and webcam videos. Free features include:






Upgrade for all you need in a screen recorder and more
Our full video creation suite offers advanced screen recording, seamless video editing, unlimited hosting & robust content management.