Free video background remover
Easily blur, replace, or remove your webcam background with the free video background remover! Get creative by personalizing your webcam video with a virtual background.
Available for free on Mac and Windows.
Build, showcase, and reinforce your brand with a virtual background or company logo.
Make a great impression and look professional by removing background distractions.
Help your content stand out with a virtual background image relevant to your video.
Upload your favorite photo as a virtual background – a home, office, beach, galaxy, or more!
Look like a pro in your video recordings
Customize
your webcam background
Update before you record using our free screen recorder.
Change anytime after you record using our free video editor. Upload your own file or use an image from our stock library. Choose from soft, medium, or hard edge detection.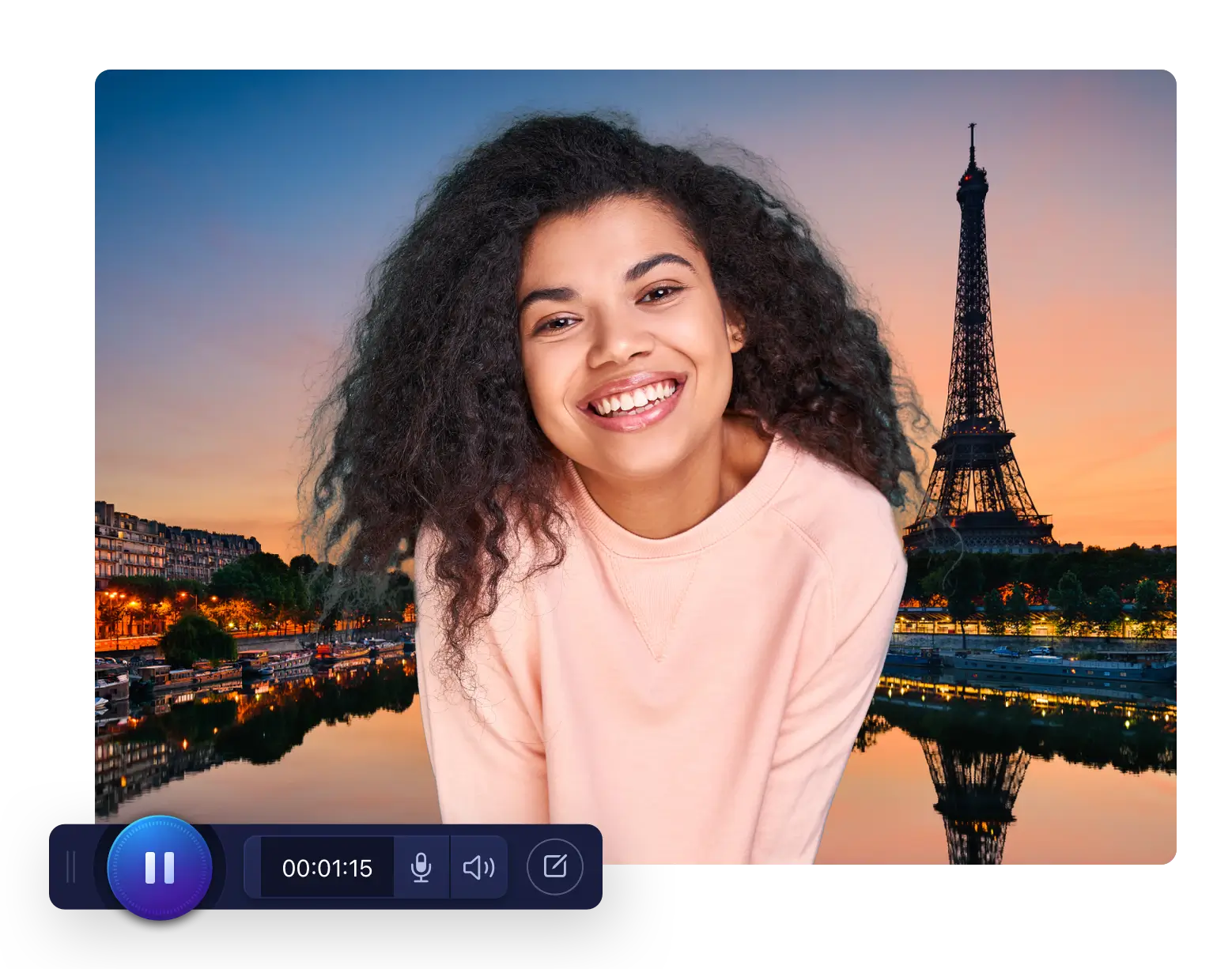 Choose from 3 types of background effects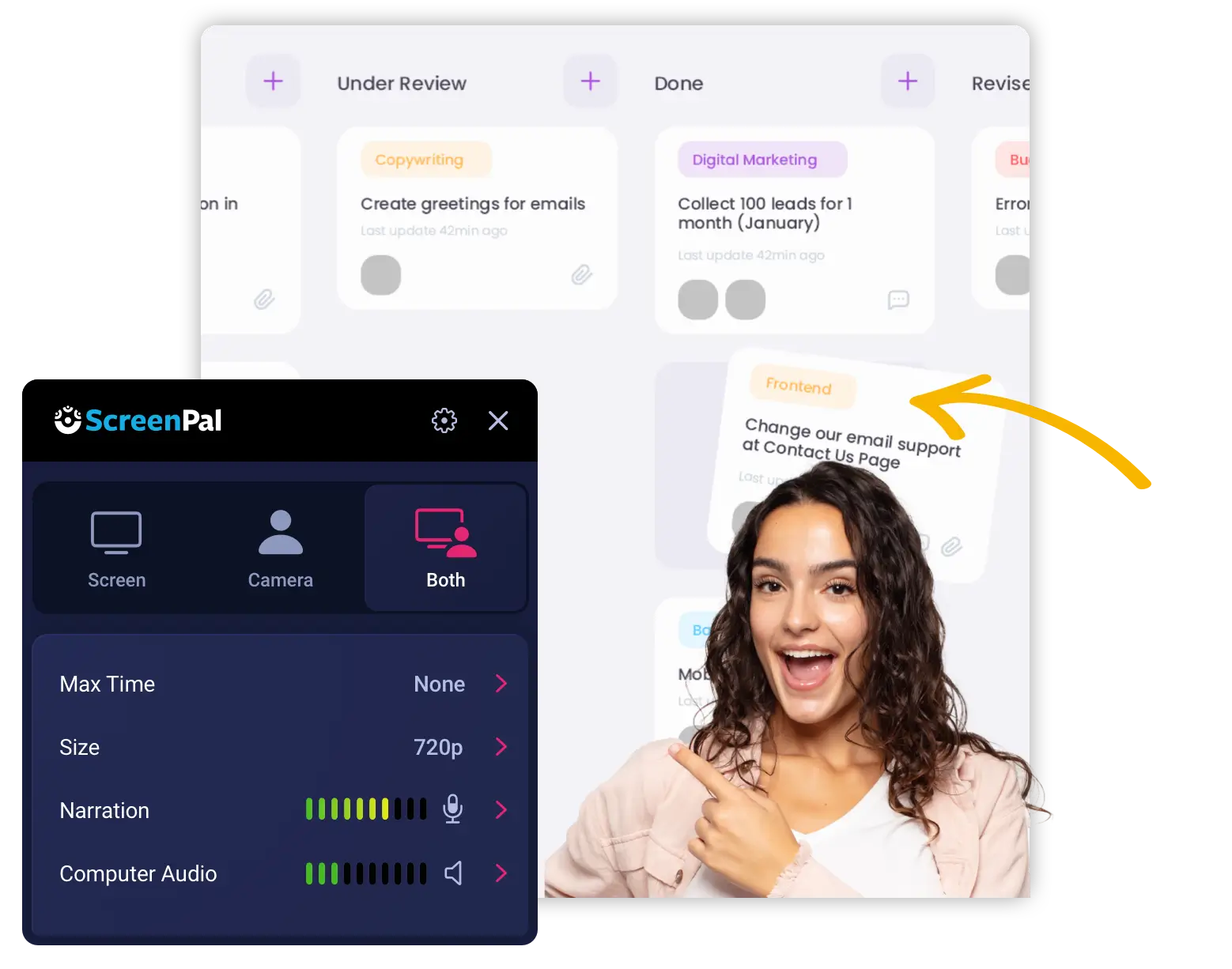 Remove background
Remove your background for full transparency when you record both your screen and webcam. Drag your webcam anywhere on the screen to improve the visibility of the content.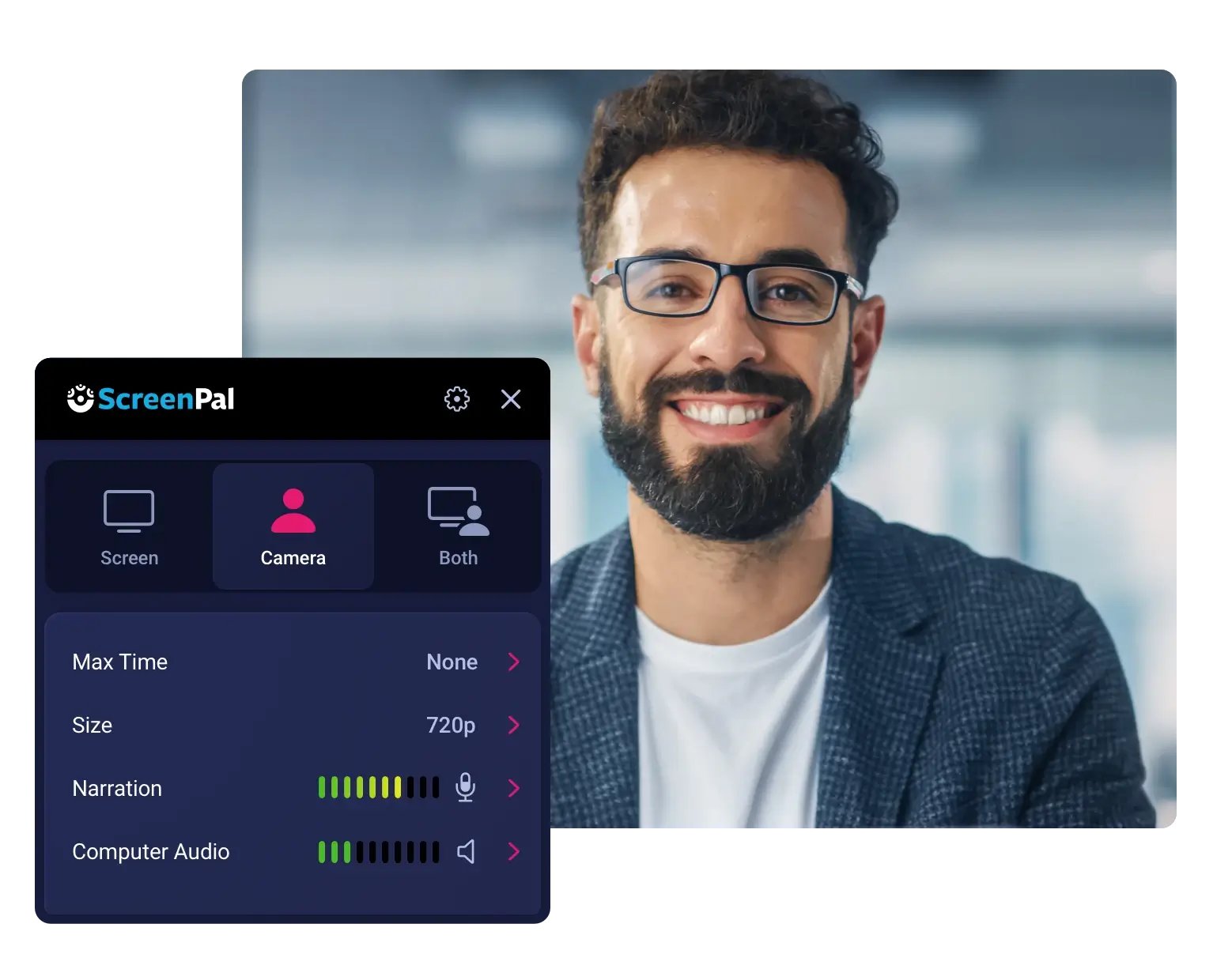 Blur background
Increase your privacy, hide clutter, and remove distractions with the blur background feature. The video appears natural while keeping the focus on you and your message. 
Virtual background
Replace your background with an image for a new, virtual background. Show your personality with a casual, professional, or fun environment. There are endless possibilities. 
Record from anywhere with a virtual background
Get creative with
virtual backgrounds
Improve engagement and relevancy with virtual backgrounds by customizing each video for your audience and topic. 
Create different versions of the video with unique backgrounds for different clients, industries, etc. You can even change backgrounds at various points throughout the video to emphasize your message.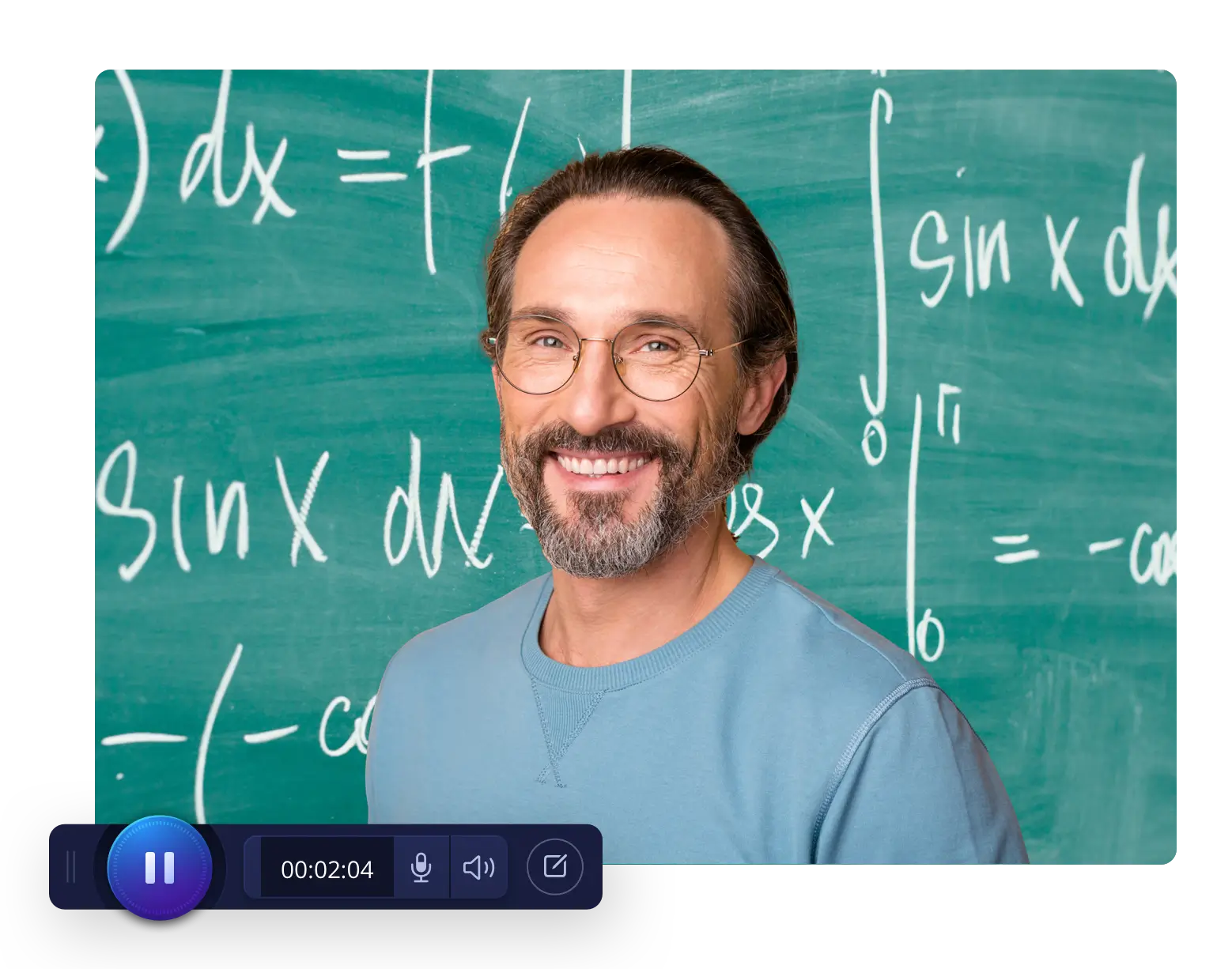 Choose from
thousands of stock images
With virtual backgrounds, you can upload your own background file from your computer, choose from a selection of free images in the background remover tool, or select an image from our stock library (available with a Premier, Max, or Team plan). 
Find holiday, office, classroom, home, travel images and more to get the perfect virtual background for any video.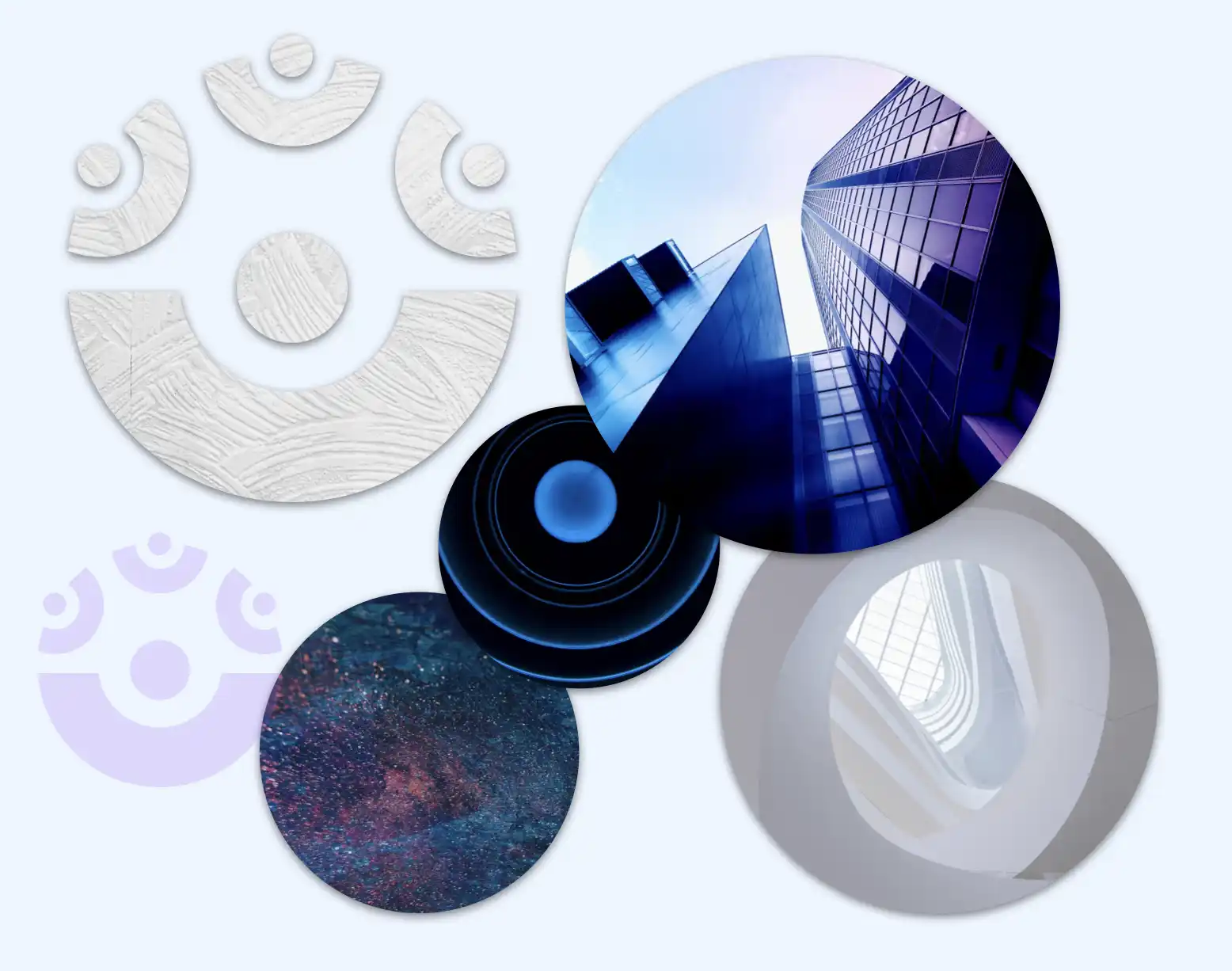 Access the video background remover today
Upgrade for all you need in a webcam recorder and more
Our full video creation suite offers advanced screen& webcam recording, seamless video editing, unlimited hosting & robust content management.