Create content from anywhere in the world, without actually leaving your room, using virtual backgrounds in ScreenPal's free screen recorder or video editor.
Create professional, branded content or add a bit of fun and humor to your video, depending on your audience. A virtual background can help you to engage your students, showcase your brand, and make a lasting impression on your audience.
Replace

 your webcam background

Upload your own background image, select one of our free backgrounds, or choose from a variety of free virtual background images in our stock library, all while using our free recorder. The best part? No green screen required! ScreenPal uses artificial intelligence (AI) to accurately insert your virtual background.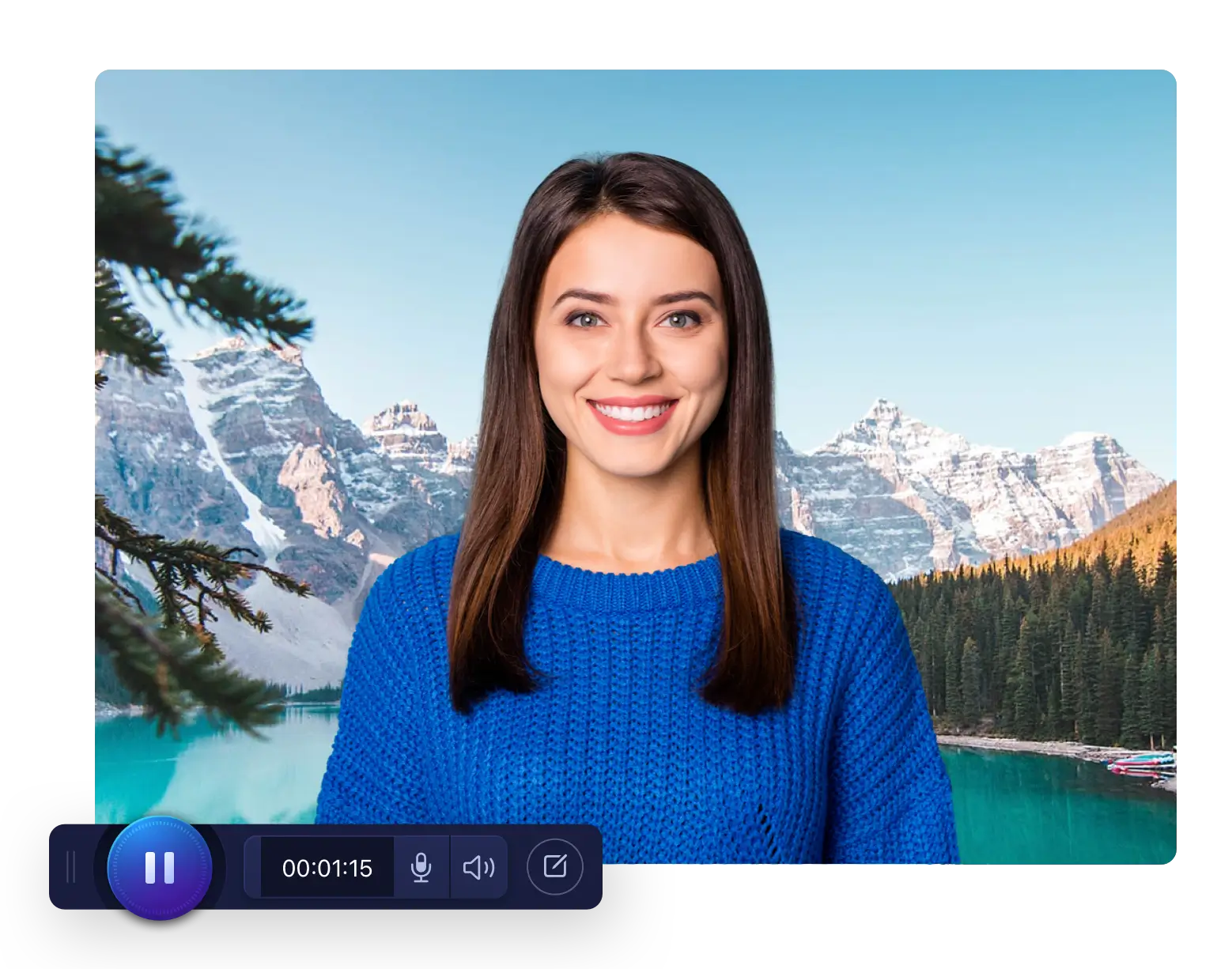 Record

with confidence

Create content from anywhere, protect your privacy, and eliminate distractions and interruptions. Quickly hide a disorganized room and look presentable and professional on camera. Build faith in your brand by using a background that includes your organization's logo and colors.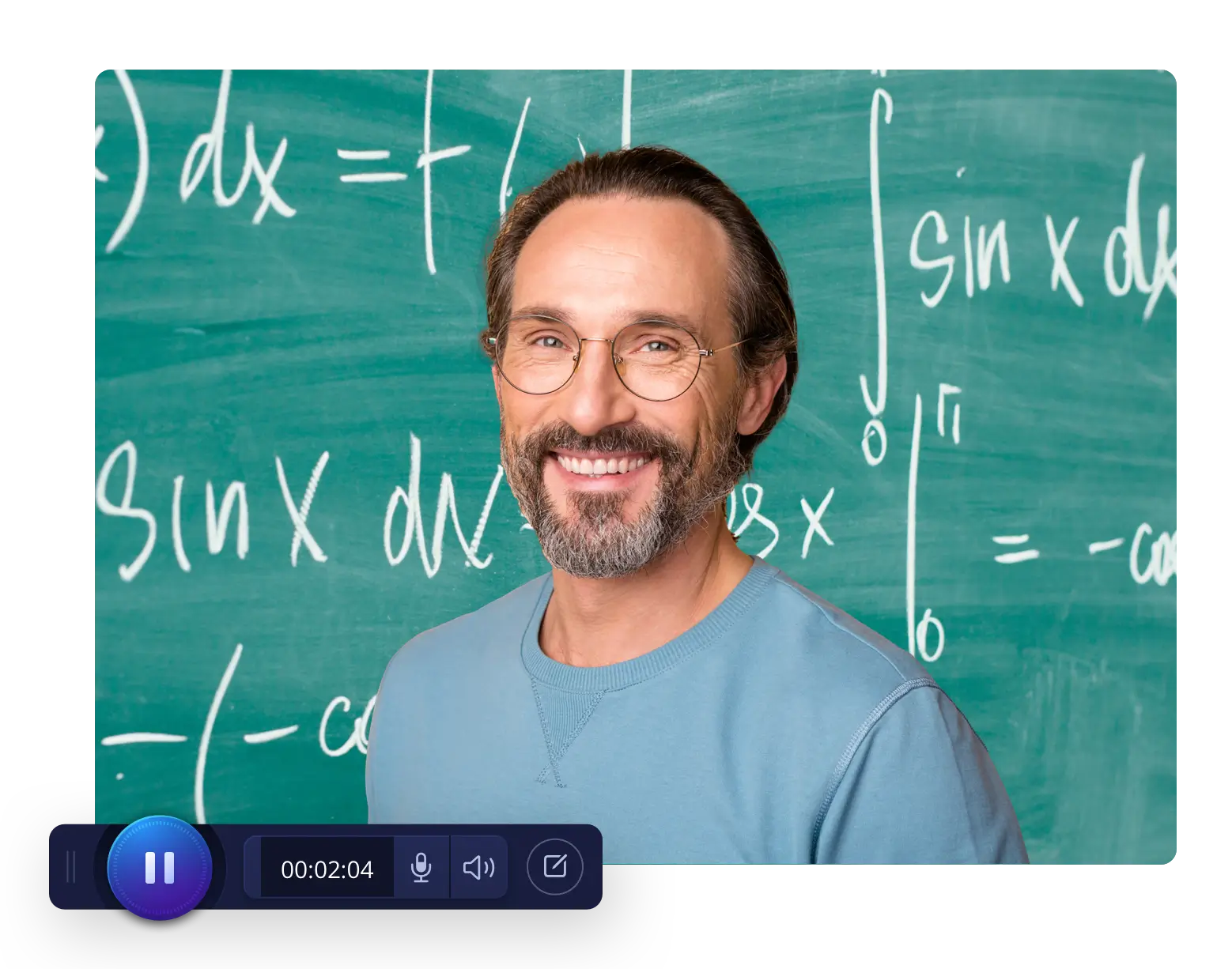 How to add a virtual background
Launch
Open the screen recorder and select Camera or Both. Click the webcam options button in the webcam preview window.
Select a webcam background
Select a free virtual background image from our list, explore our stock library, or upload your own image. You can also blur or remove your background if preferred.
Save
Start recording! when you're finished, save and share your video. You can host unlimited videos for free using ScreenPal's free content hosting platform. 
Why use a virtual background for your webcam video?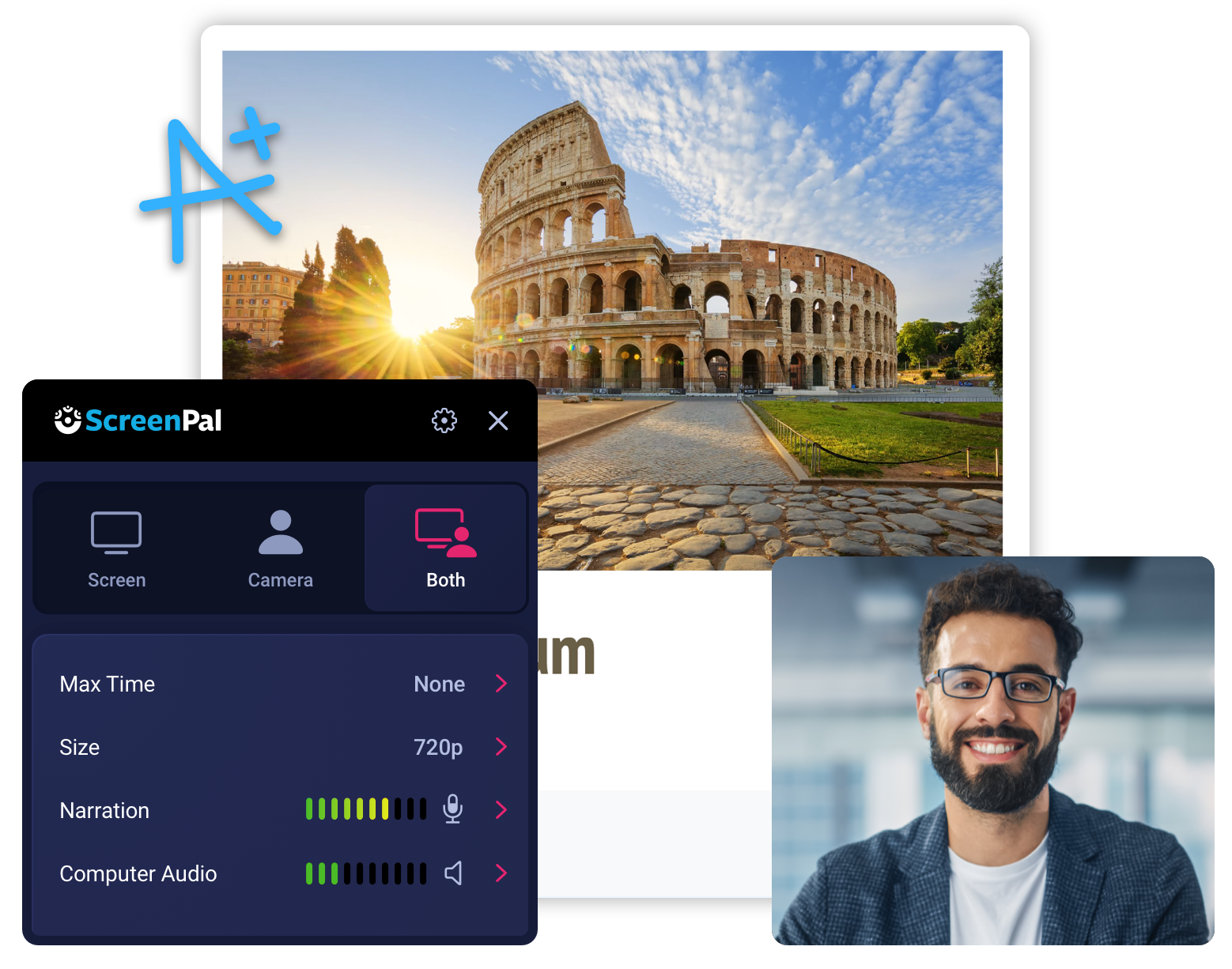 Education
Wow your students by creating videos with captivating backgrounds that are relevant to your subject matter. Help your viewers stay focused on your lesson, not your cluttered office.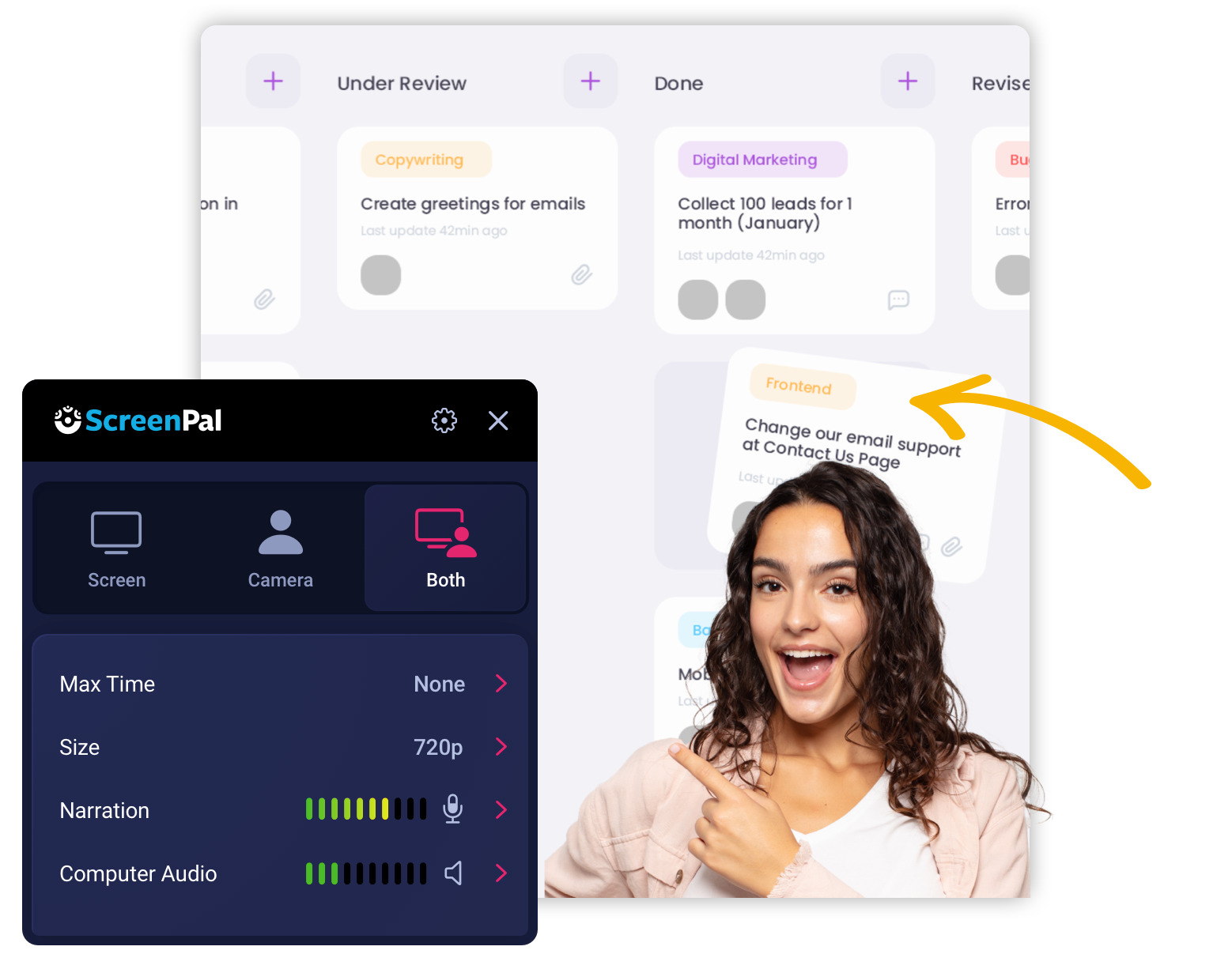 Business
Hide clutter and other distractions with a virtual background. Showcase your company by using your logo as your background. Build trust with clients using background images that illustrate your company's mission, values, and culture.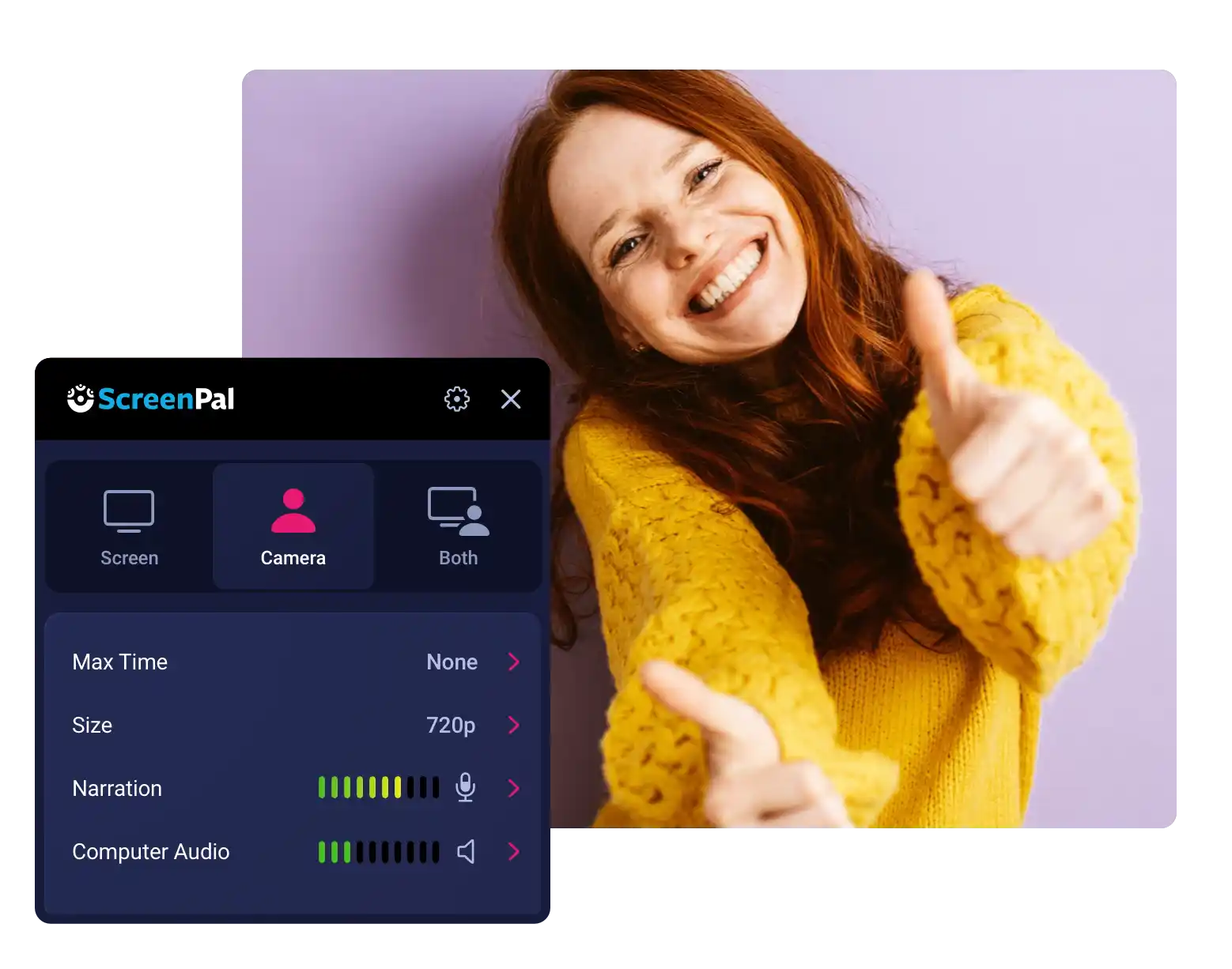 Personal
Enhance your personal story, send a fun video message to friends, or create the perfect video for social media with the perfect background image. Spread some holiday cheer to your family with a Christmas virtual background.
Create engaging videos you can access anywhere
Replace, remove, or blur your webcam background
With our virtual backgrounds, blur and removal tools, you have plenty of options. Blur your background for more privacy. 
Remove your webcam background
completely to display more content on your screen during a product demo or lesson. Or let your creativity shine with a lively virtual background that will capture your audience's attention.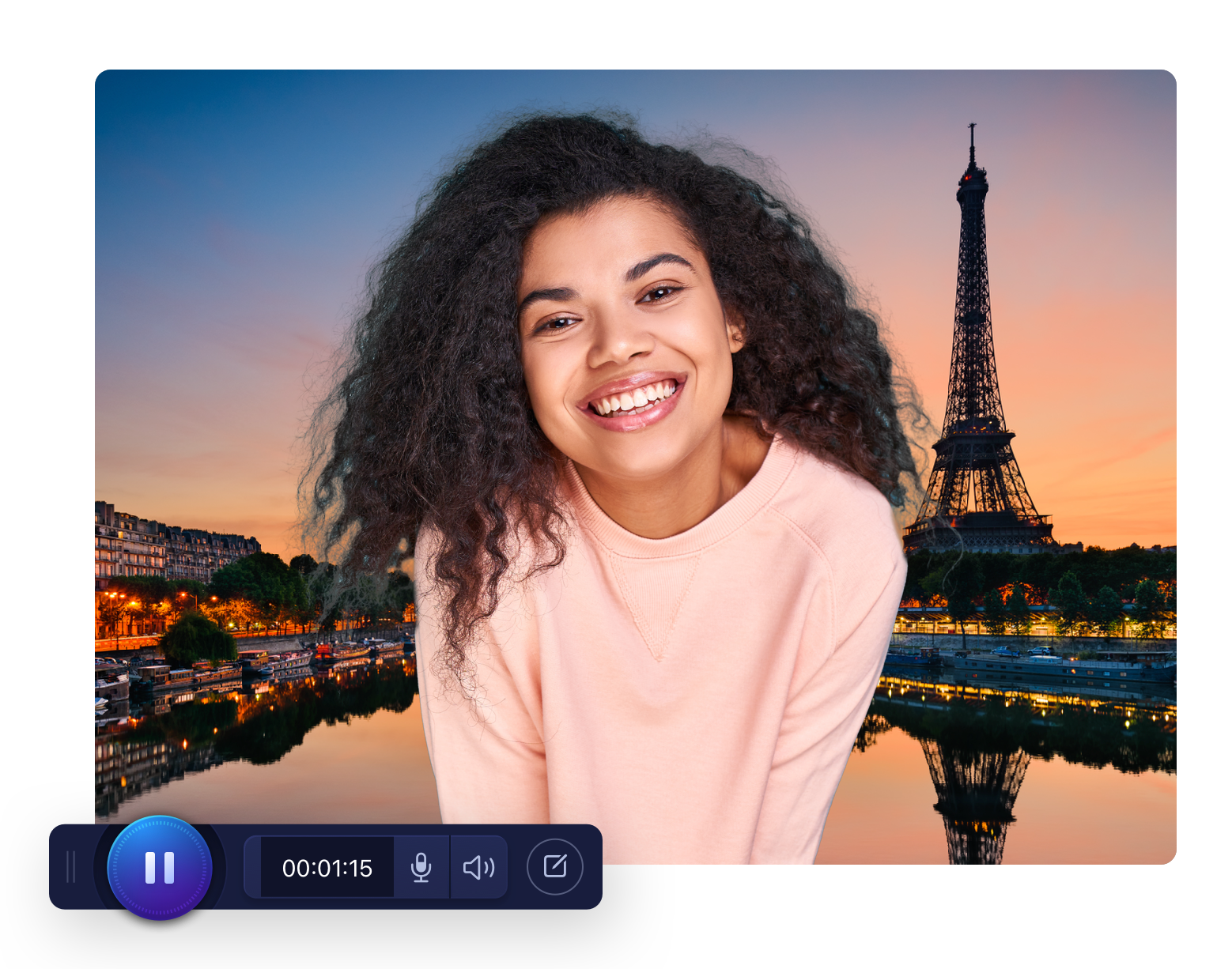 Host and share

your content for free

Host unlimited recordings in one easy-to-access location using our

free video hosting platform

. Create a recording using a virtual background, then upload it to ScreenPal. From your Content page, you can edit a video's details, add captions, protect your content with visibility settings, and quickly share a link.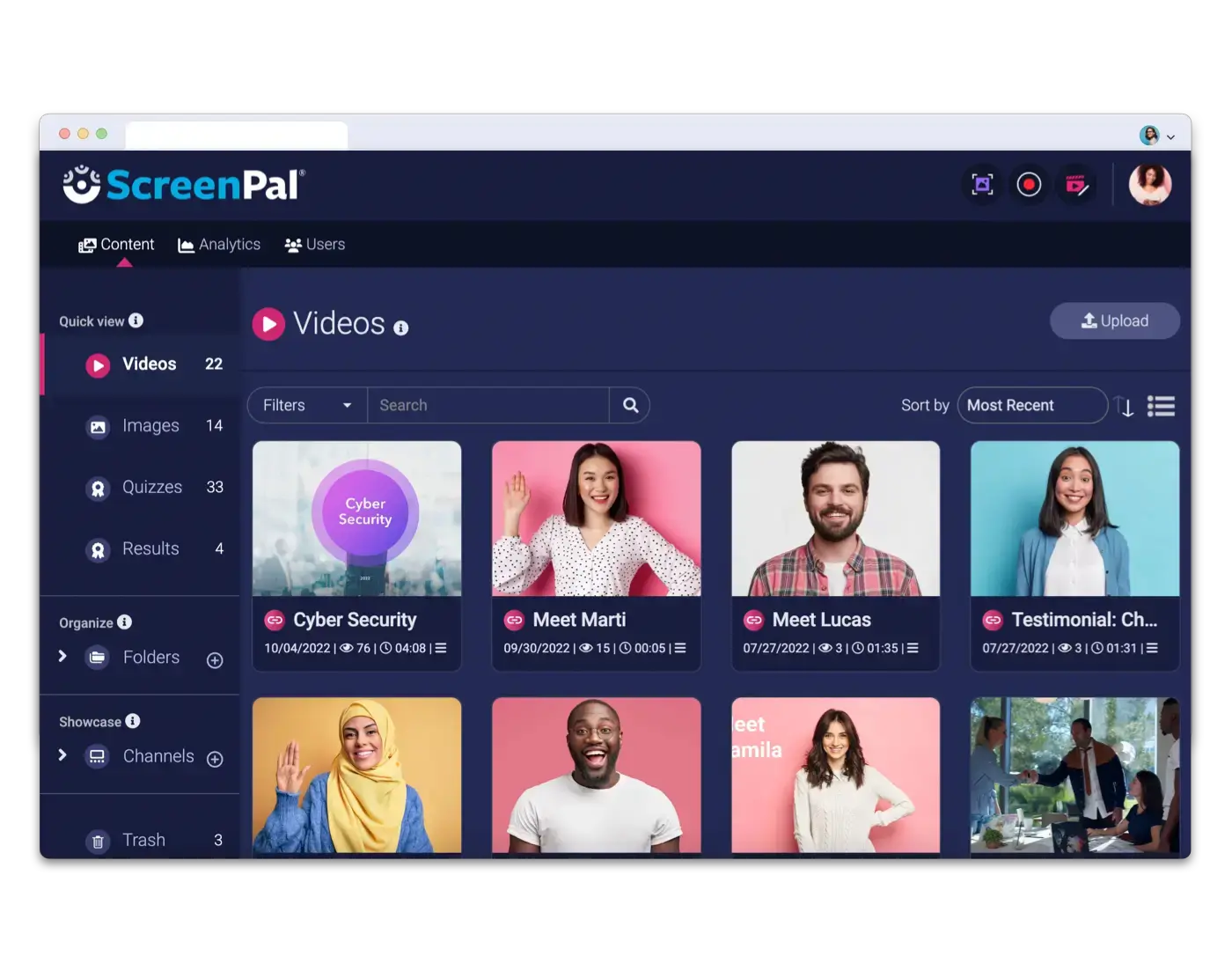 Our free screen recorder gives you everything you need to start creating your own stunning, engaging screen and webcam videos. In additional to virtual background, free features include:






Upgrade for all you need in a screen recorder and more
Our full video creation suite offers advanced screen recording, seamless video editing, unlimited hosting & robust content management.