Change image height and width dimensions to the perfect size with our free image resizer. Set the right image size with the best quality for sharing images over social networks, marketing material, websites, videos, and more.   
Click and drag 
to quicky resize your image 
Use our image resizer in our free image editor to quickly change the size of your image. Click the crop/resize tool then drag the image handles to reduce image size. Use the crop tool to remove content and shrink image size.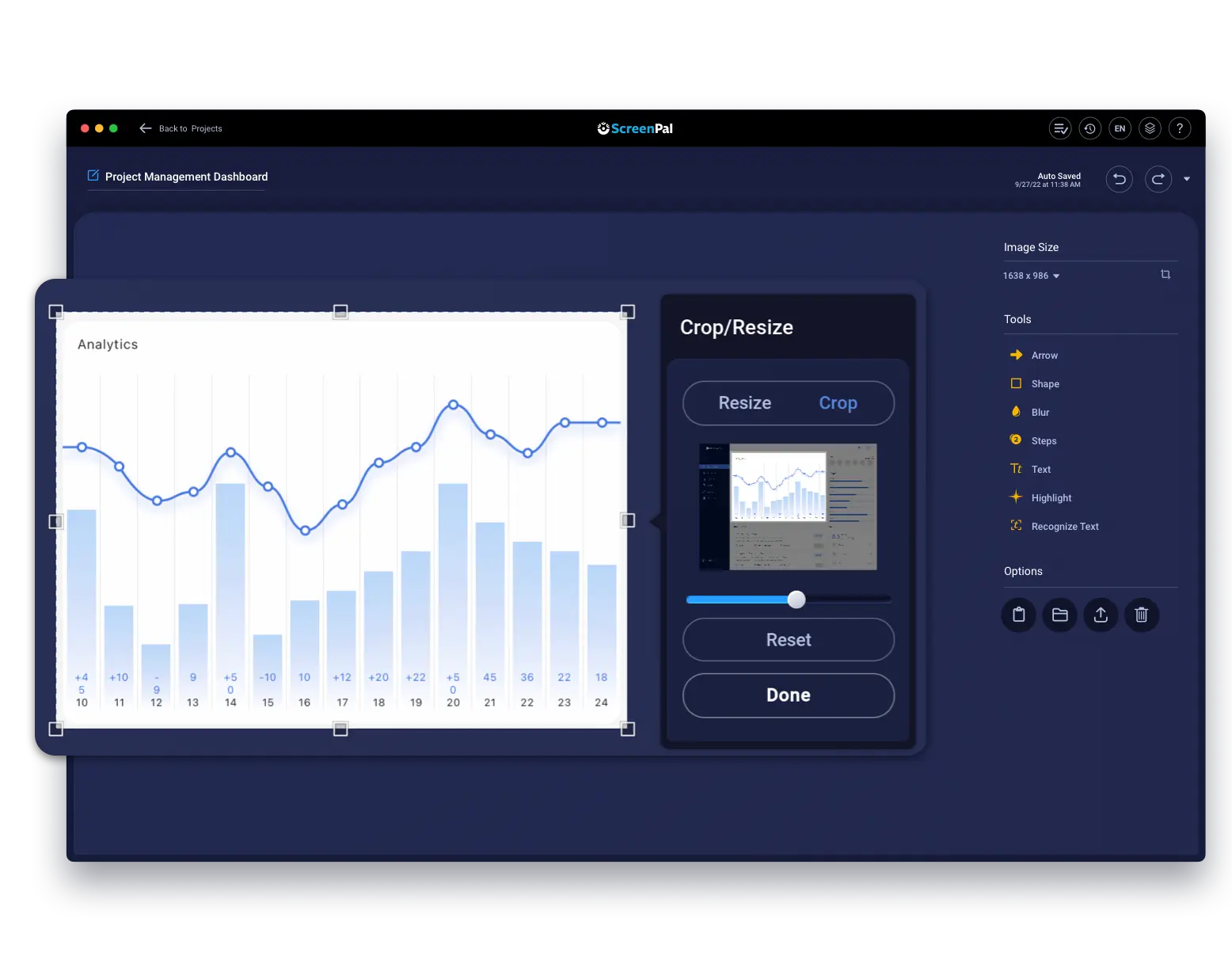 Set image dimensions for the perfect size
For many social media sites, you need an exact set of dimensions for your image to appear correctly for your audience. Use the image resizer to specify and exact image width and height before sharing.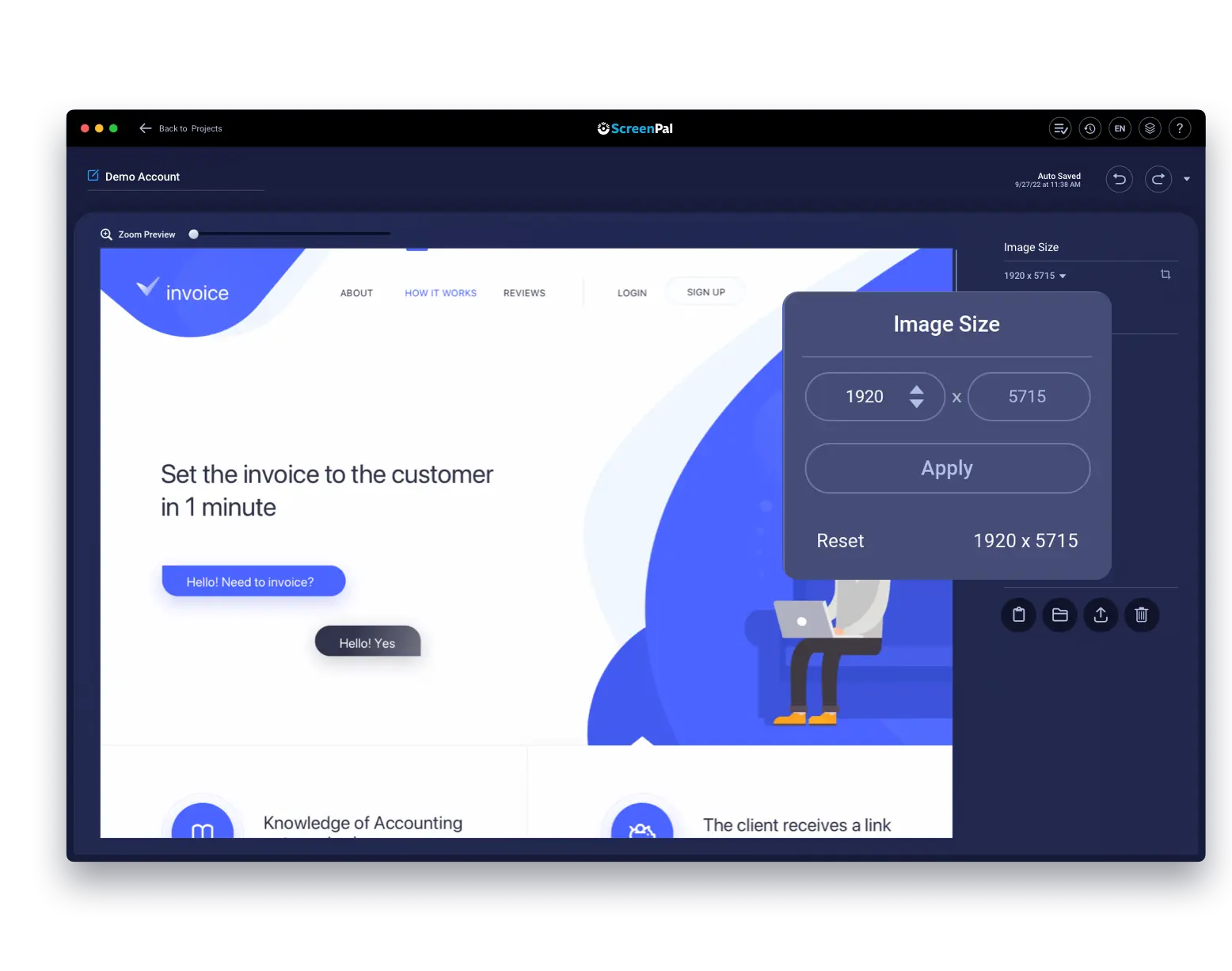 Resize
Use the "crop and resize" tool and then drag the image corners or specify exact size.
Share file
Share your resized image via email, social networks, or upload to our free hosting services to share a link.
Use the image resizer for any project
Social Media
Resize images to exact specification to share on social media, such as LinkedIn, Twitter, Facebook, Instagram, and more.
Video Projects
Integrate an image into your video project inline or as an overlay with the perfect size to effectively communicate your story.
Websites
Change image size to fit the perfect dimensions for your website, blog articles, landing pages, banners, and more.
Annotate for free as you resize images
Annotate your image in the image editor for more context in addition to resizing. Easily add arrows, shapes, numbered steps, text, highlights, and more to clarify your message and fit with the new image size.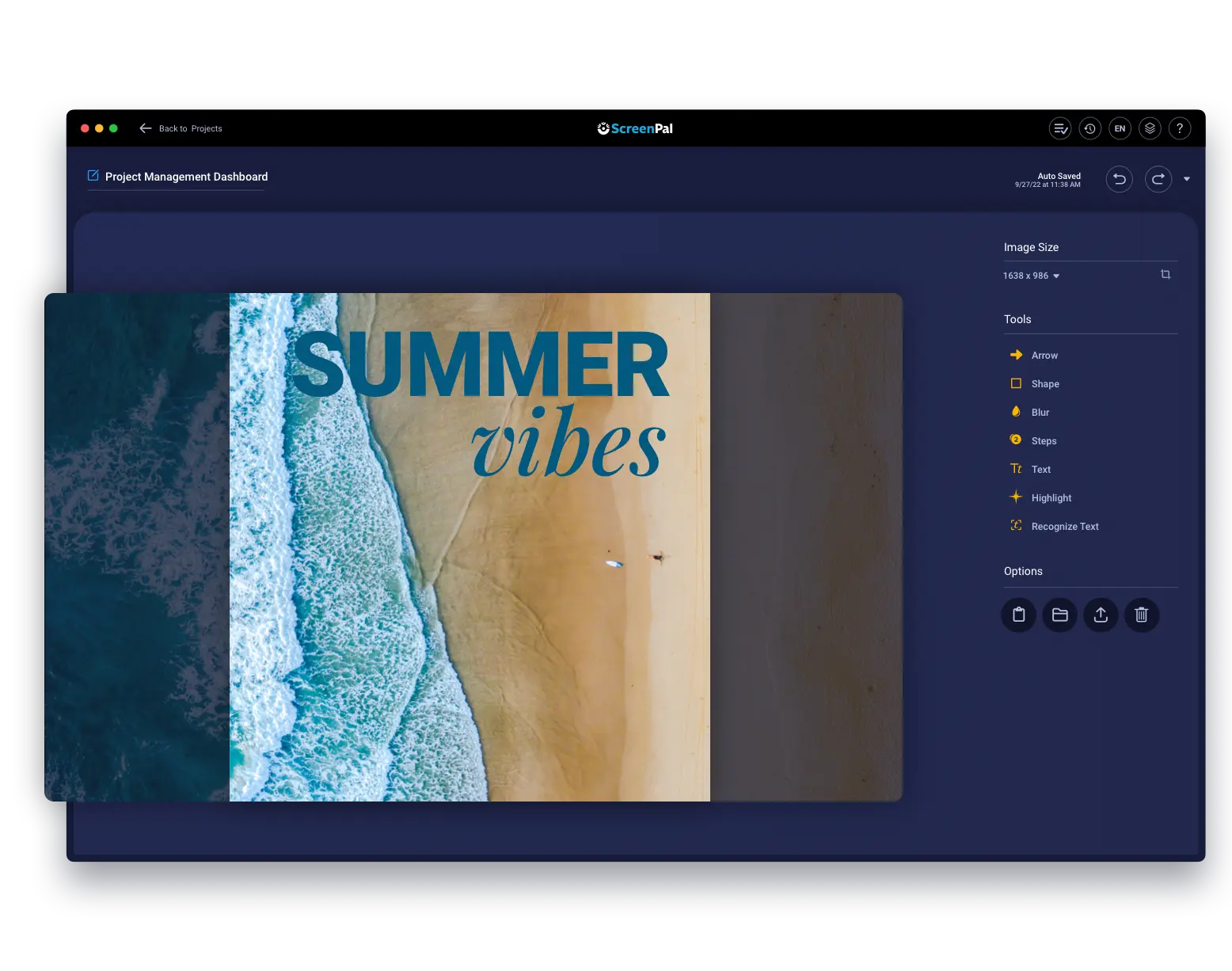 Host resized images for free
Easily upload your images to ScreenPal for free after you finish resizing them to host and share your content with others. Manage unlimited images in your hosting account and create as many size variations of an image as you would like.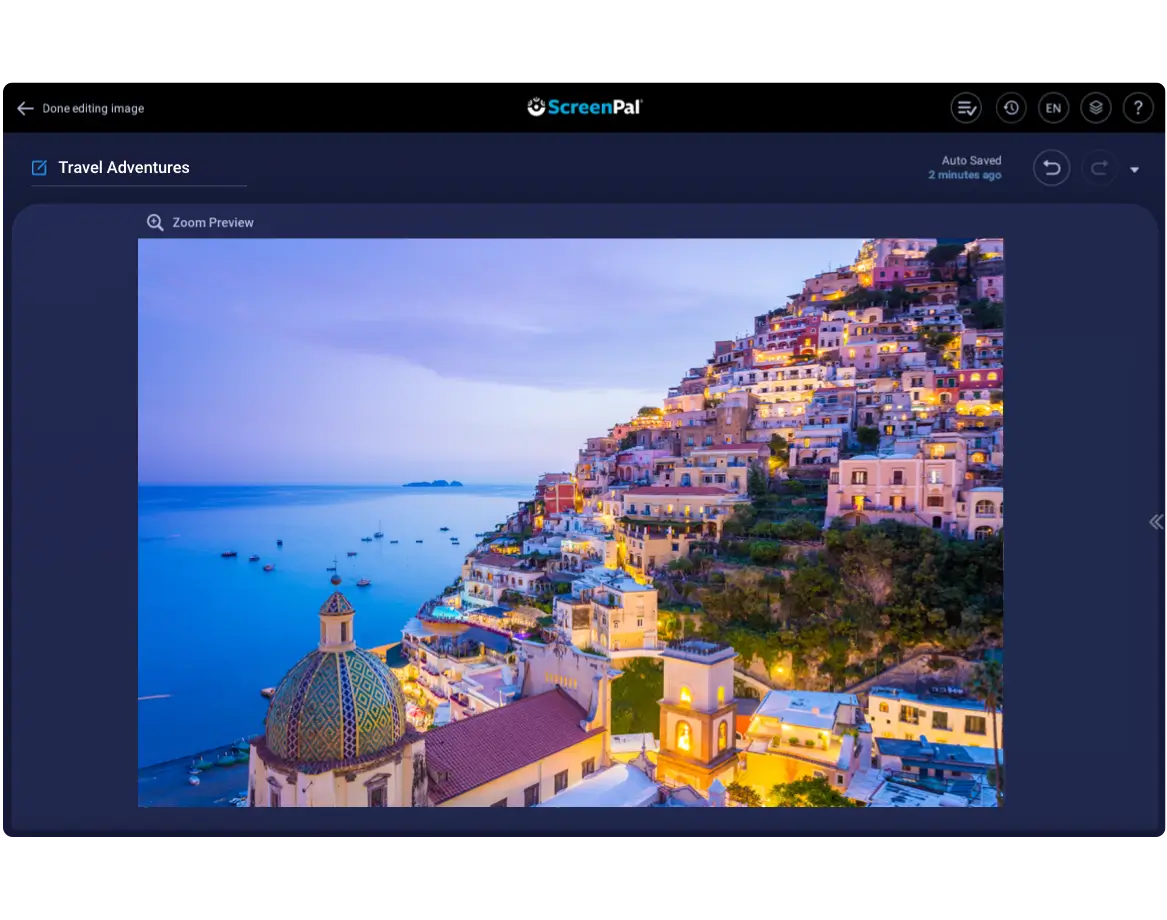 Free Screenshots & Image Editing
Instantly capture your screen for easy communication. Free features include:






Upgrade for advanced screenshots and image editing
Our full screenshot and image editor empowers you to capture and share ideas