Take screenshots instantly with our free snipping tool. Capture any area of your screen, including horizontal and vertical scrolling. Enhance your snip with our free image editor and share via email, social media and more. Or upload to ScreenPal for a link to share. 
Available on Mac and Windows.    
Use the snipping tool to capture your screen
Capture any area of your screen with the snip tool
Use the free snipping tool to easily capture text and images from your Mac or Windows computer screen, including scrolling areas. Communicate with colleagues, create professional looking graphics and enhance knowledge sharing.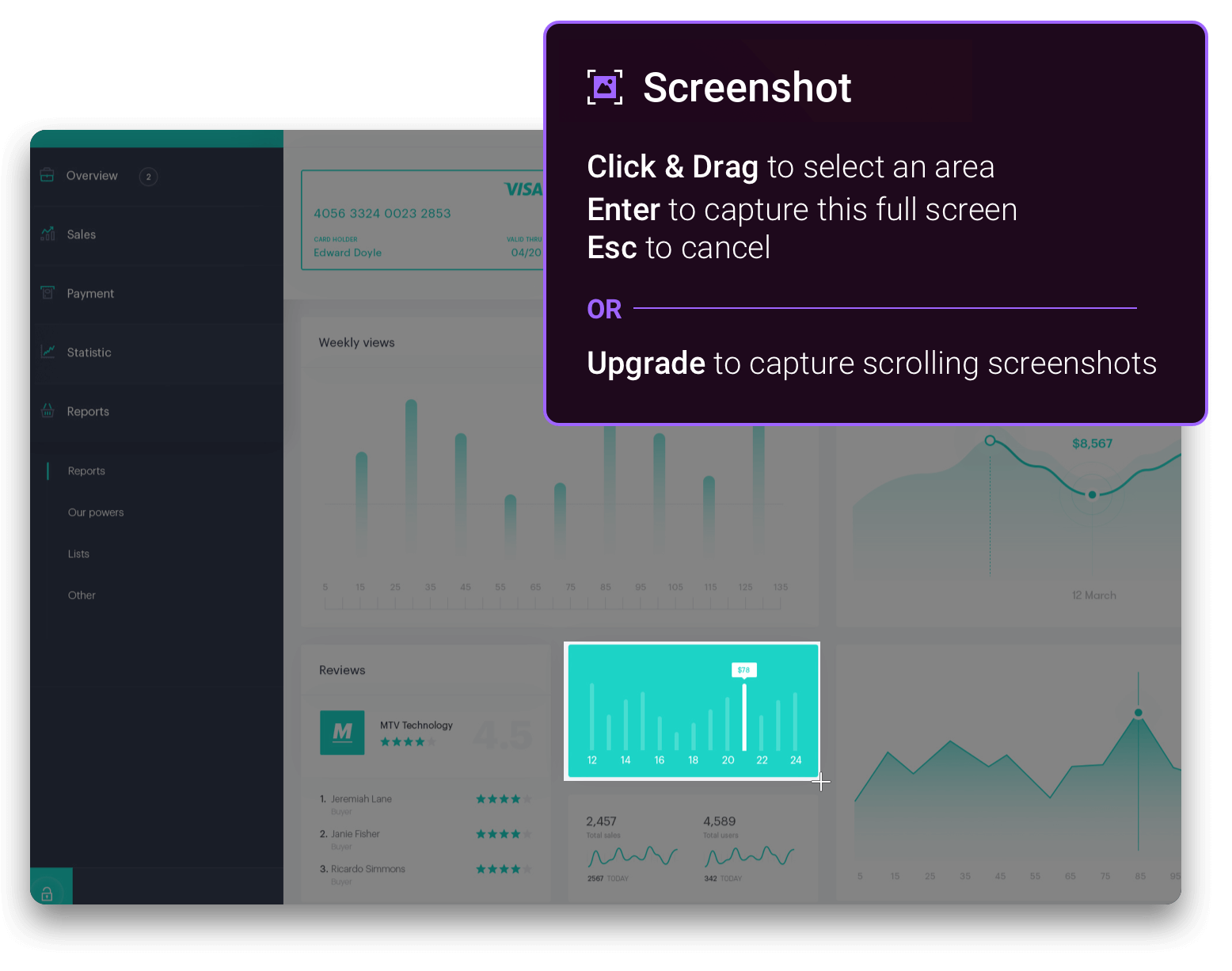 Use the free image editor to enhance your screen capture
Transform your image with a free, robust
image editor
to communicate more effectively and clearly, improve knowledge sharing across the team and create professional looking graphics for your customers.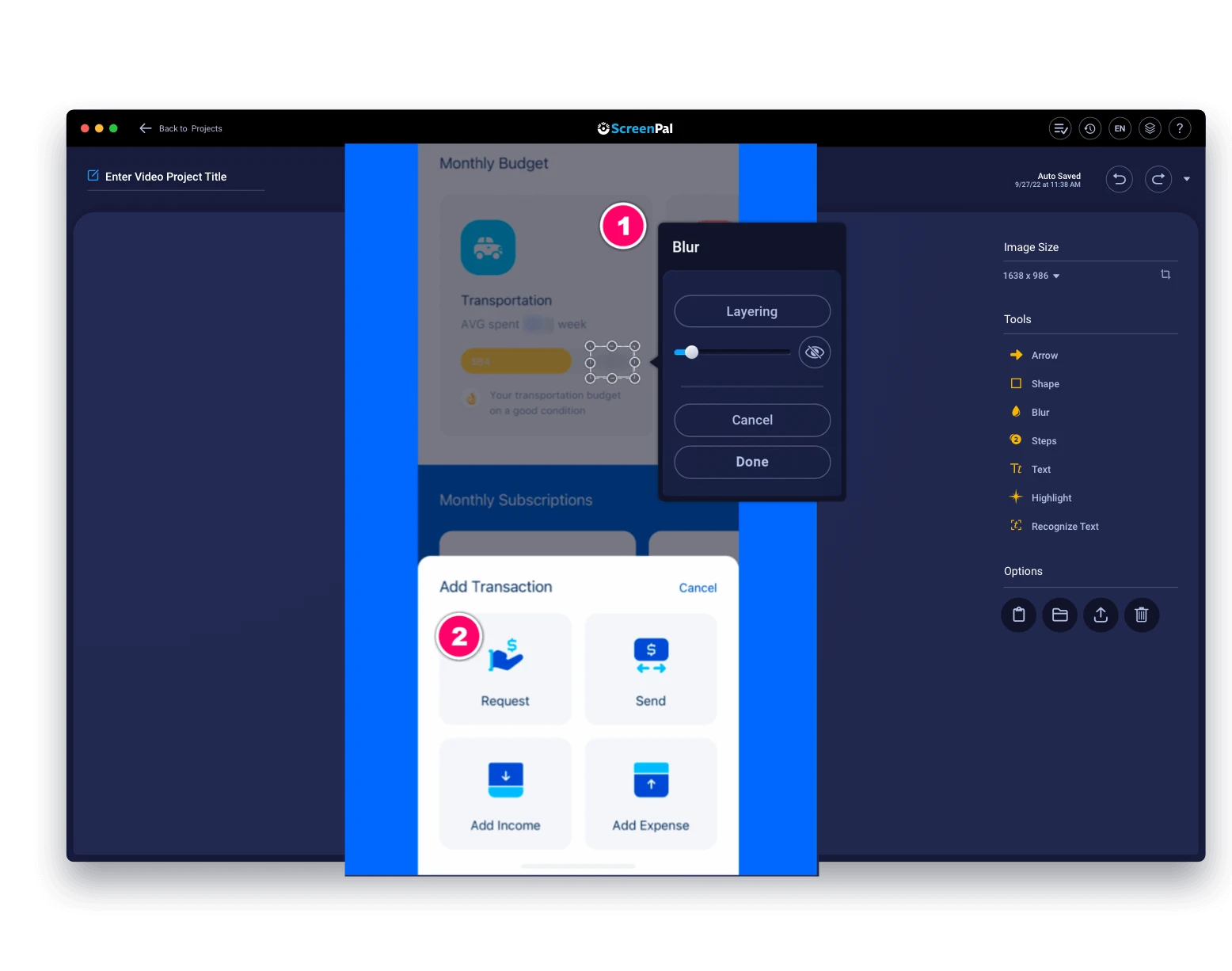 How to use the snipping tool:
Launch snipping tool
Click the ScreenPal screenshot button or use your keyboard snipping tool shortcut to start a snip.
Select screen area 
Click and drag your mouse to select your snip area, click on any app window or hit return for full screen.
Enhance and share
Use the image editor to crop and resize, add annotation and edit text via OCR, & more. Share via your favorite apps or upload and get a link instantly.
Create quick & easy communication with the snipping tool
Illustrate a process
Communicate a process to your team.  Use the quick steps tool to easily call out areas of your image and add text with process notes.
Add to your knowledge base
Store and archive your snips locally or in the cloud. Organize, search and sort your images for easy retrieval.
Create professional graphics
Transform your snips into professional looking images in the free image editor.  Add or edit text and shapes, highlight and zoom, crop & more.
Capture your screen including scrolling screenshots
Click the screenshot tool on ScreenPal.com or use your keyboard with a snipping tool shortcut to capture your screen.  Click and drag you mouse to capture an area and optionally scroll vertically and horizontally to capture a wider area.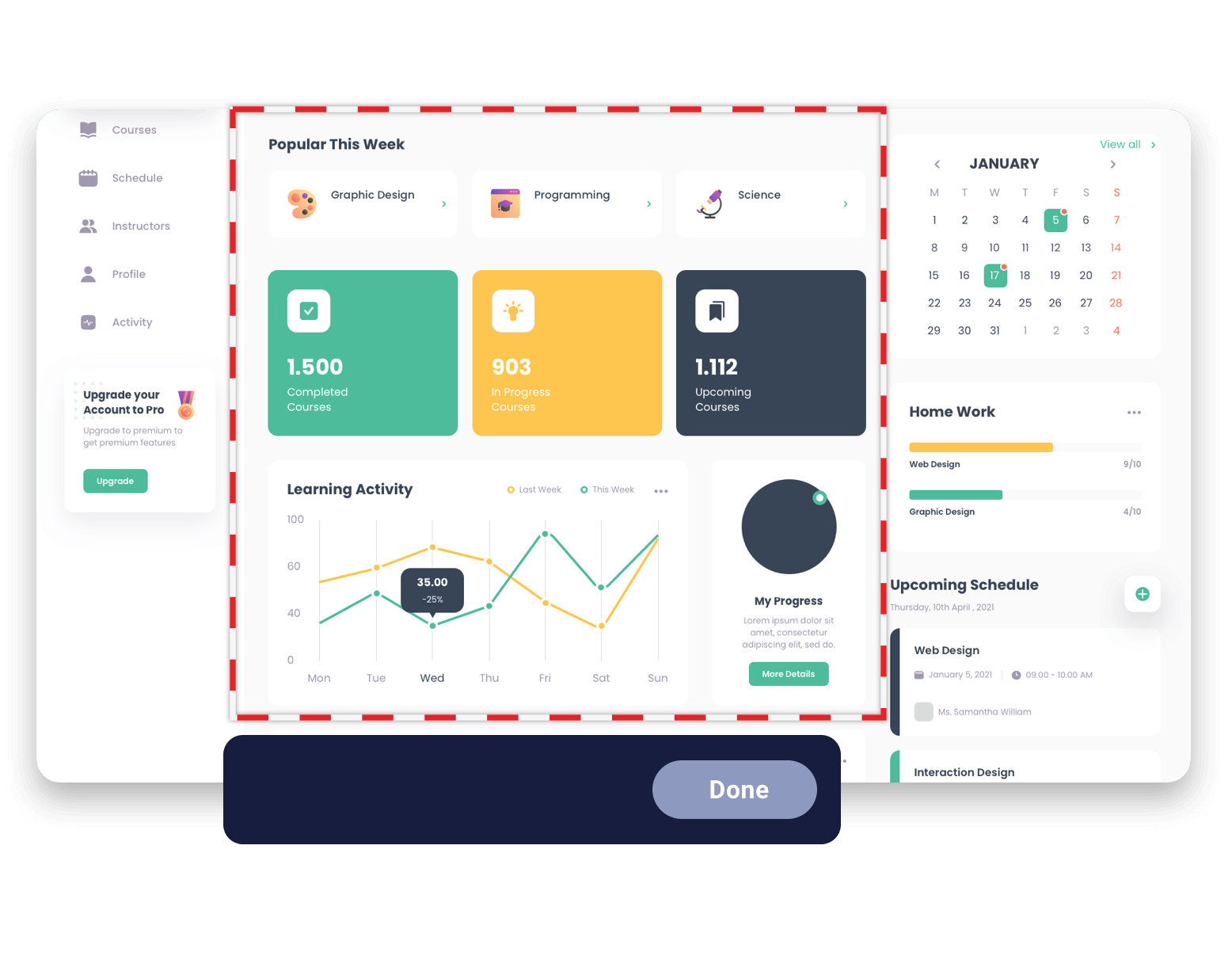 Create stunning images

with advanced editing features

Add annotations to your snips, including editing text images (OCR), blur sections, numbered steps, and more to communicate a process. Edit existing text in an image with text recognition feature. Enhance your snips for better communication to to create professional looking images for your project.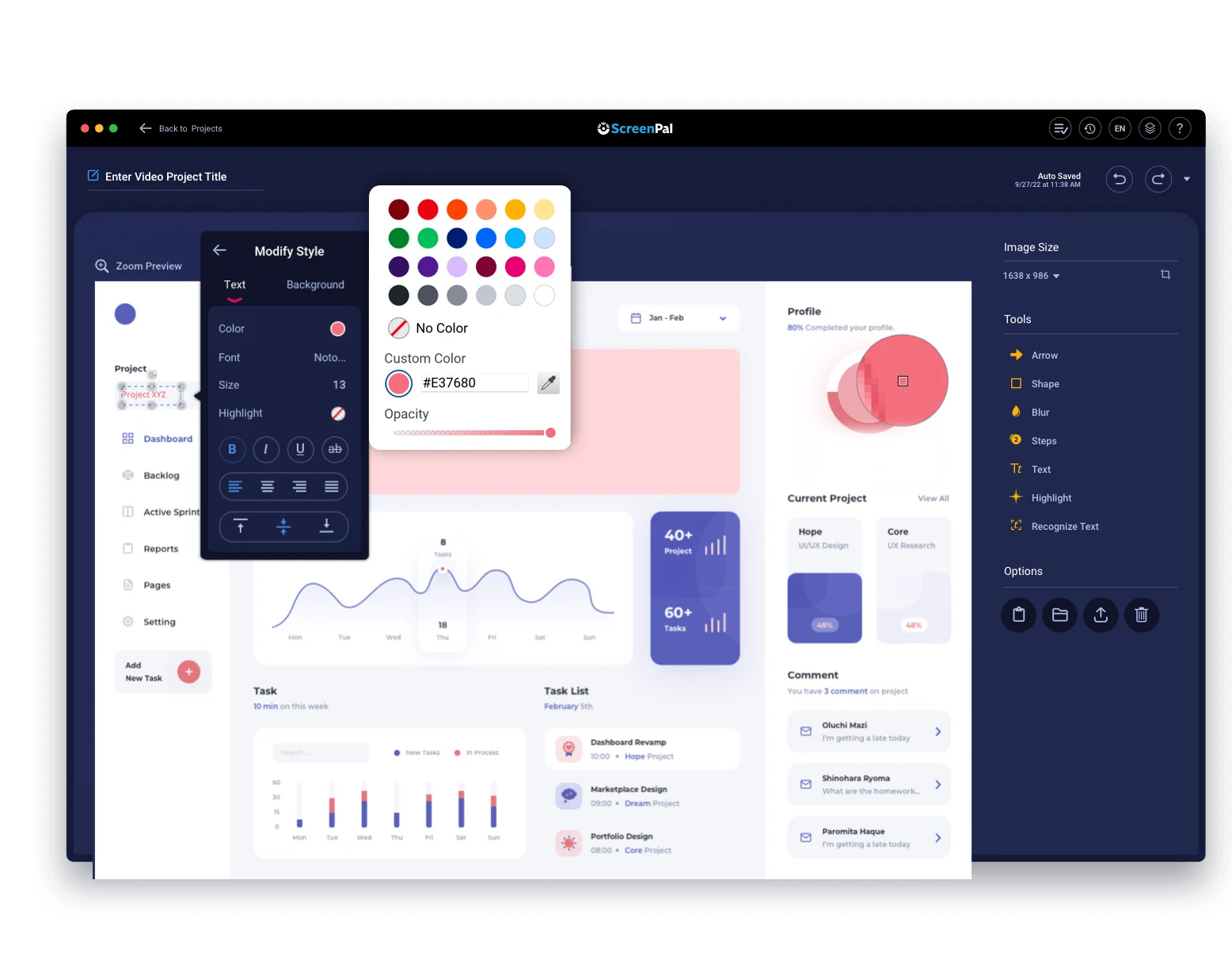 Share your images instantly the way you want
Communicate with your colleagues via email, paste into an app, or upload your screenshot and get a link to share instantly. With ScreenPal hosting, you can organize into folders and create viewer media channels, password project your snips, set a publish and expiration date, share with a custom link or grab an embed code to add to your webpage.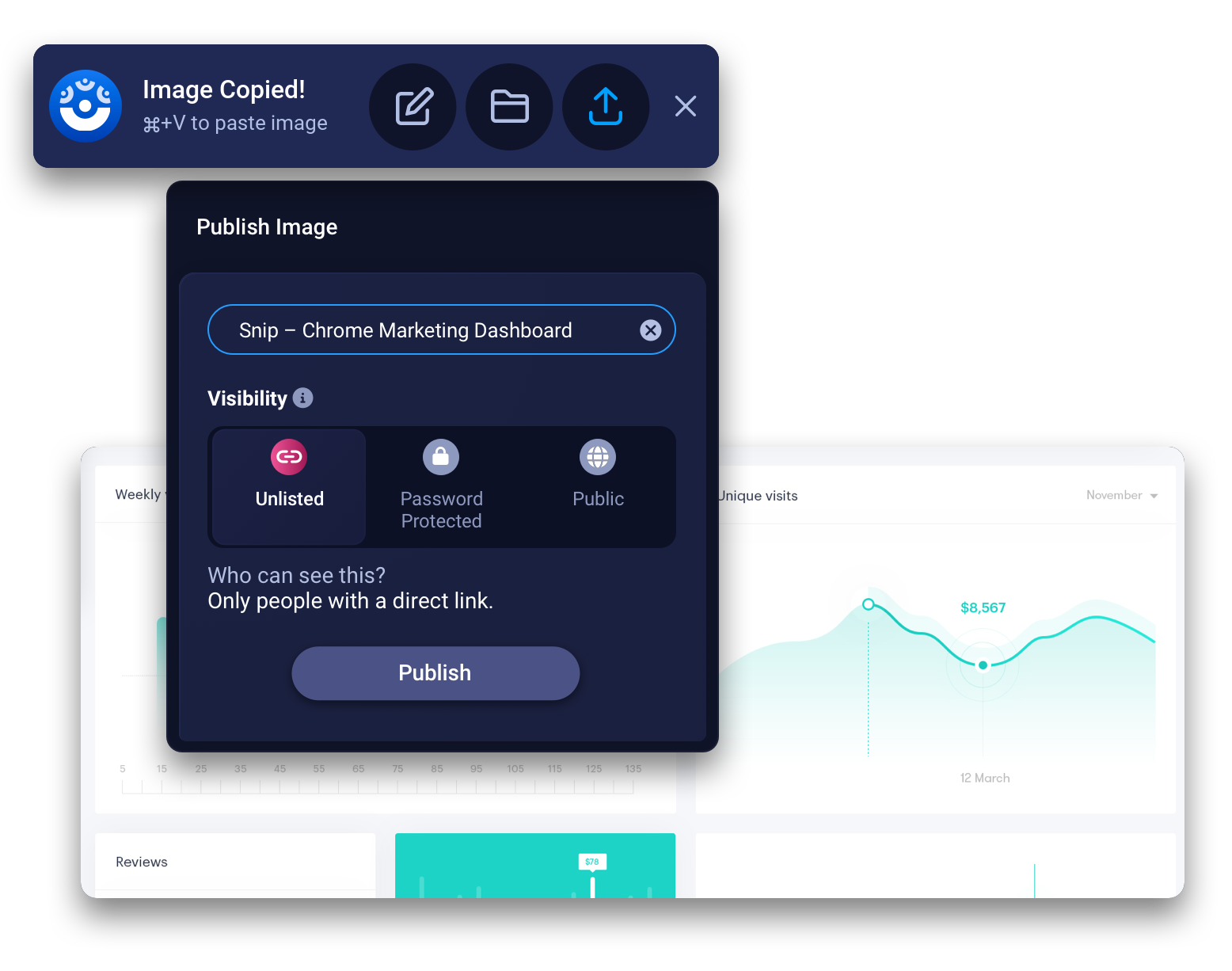 Free Screenshots & Image Editing
Instantly capture your screen for easy communication. Free features include:






Upgrade for advanced screenshots and image editing
Our full screenshot and image editor empowers you to capture and share ideas