Quickly crop images, photos, and pictures with our free image cropper. Crop an image for better balance and design, or to optimize your content for different sharing platforms.
Available on Mac & Windows.
Transform images to the perfect size and shape
Crop any image in seconds 
Easily crop images, photos, and pictures to any size or aspect ratio. Simply capture a screenshot or import an image to use the crop image feature. The image cropper makes it easy to remove browser address bars captured in a screenshot, unnecessary information, or extra space in a photograph.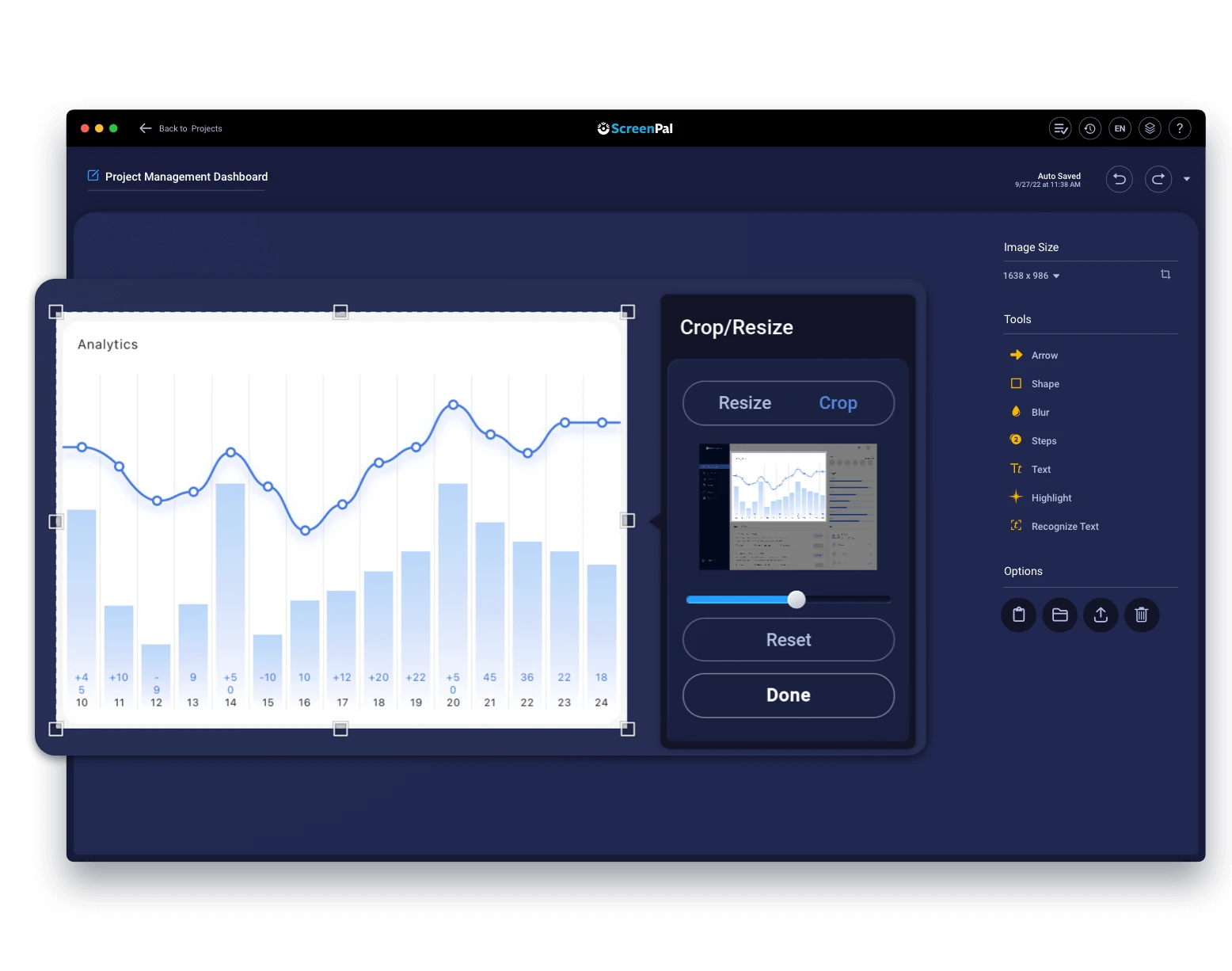 Resize images and optimize them for sharing
Have the perfect image, but it doesn't fit the size or ratio of your project? ScreenPal's free image cropper is a simple yet powerful tool that allows you to crop your images to any size or aspect ratio. Or you can use the resize feature to easily adjust the size of an image while keeping the same aspect ratio.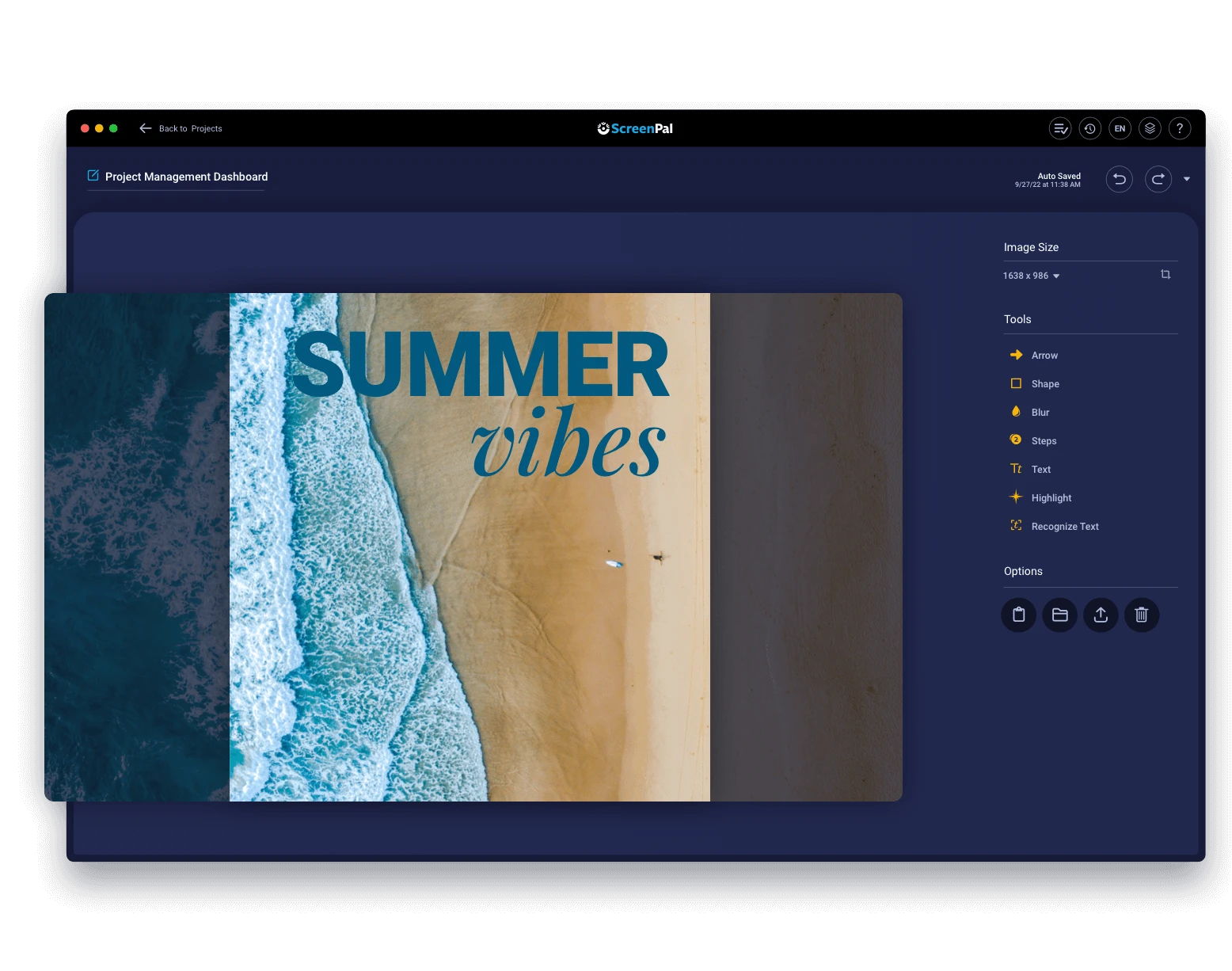 How to use the image cropper
Import your image
Import your image into our image editor using the project manager or take a screenshot of the image you want to crop. 
Crop image
Crop the image to your preferred size using the image editor and customize it with our other free editing tools. 
Save & share
Export the image to your computer or upload it to ScreenPal's free image hosting platform to share with others.
What can you do with ScreenPal's image cropper?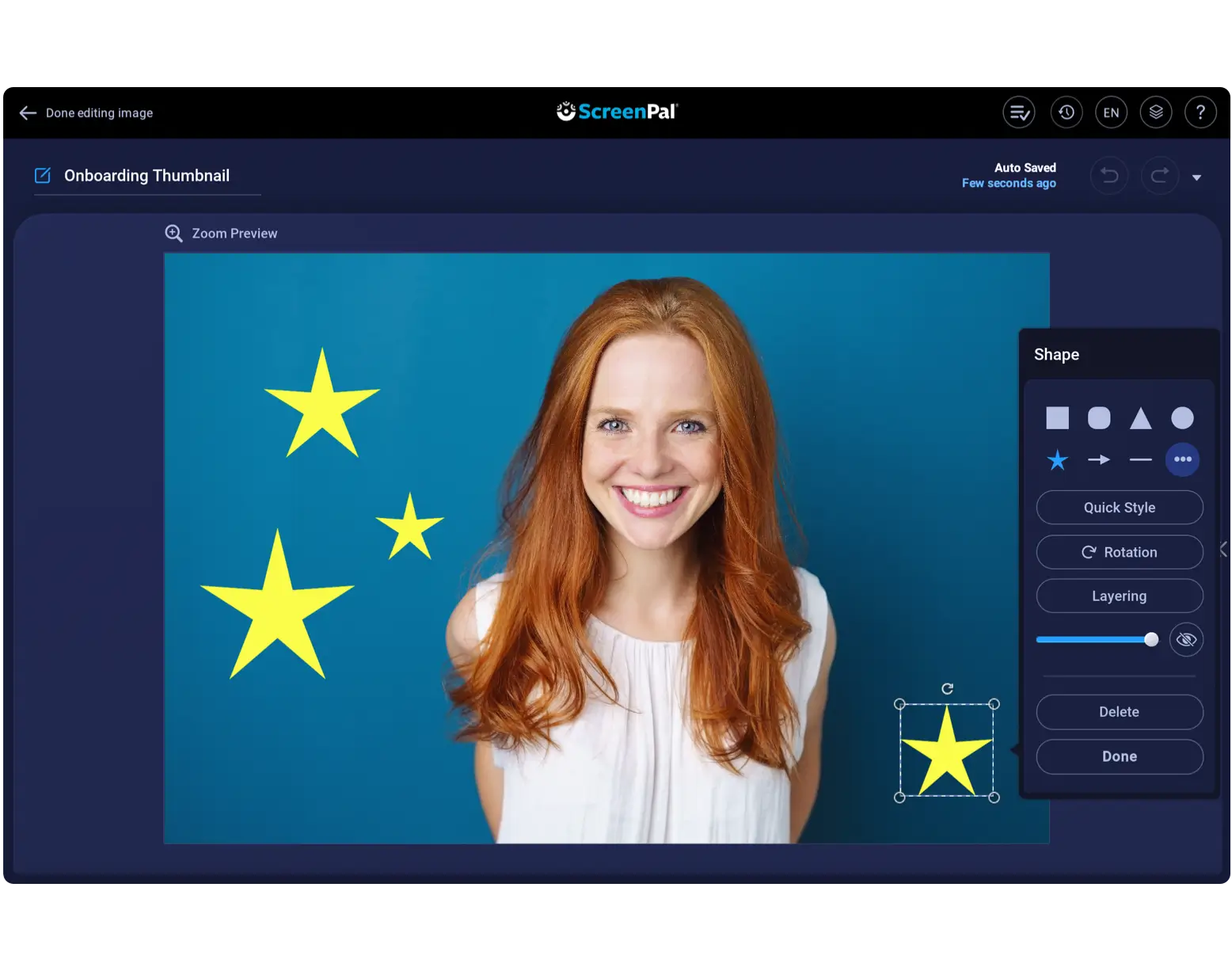 Improve composition
Crop out text, clutter, excess spacing, and more to reposition image elements and focus on key content.
Adjust image size
Change the size of your image by cropping image content to reduce the height or width of the image.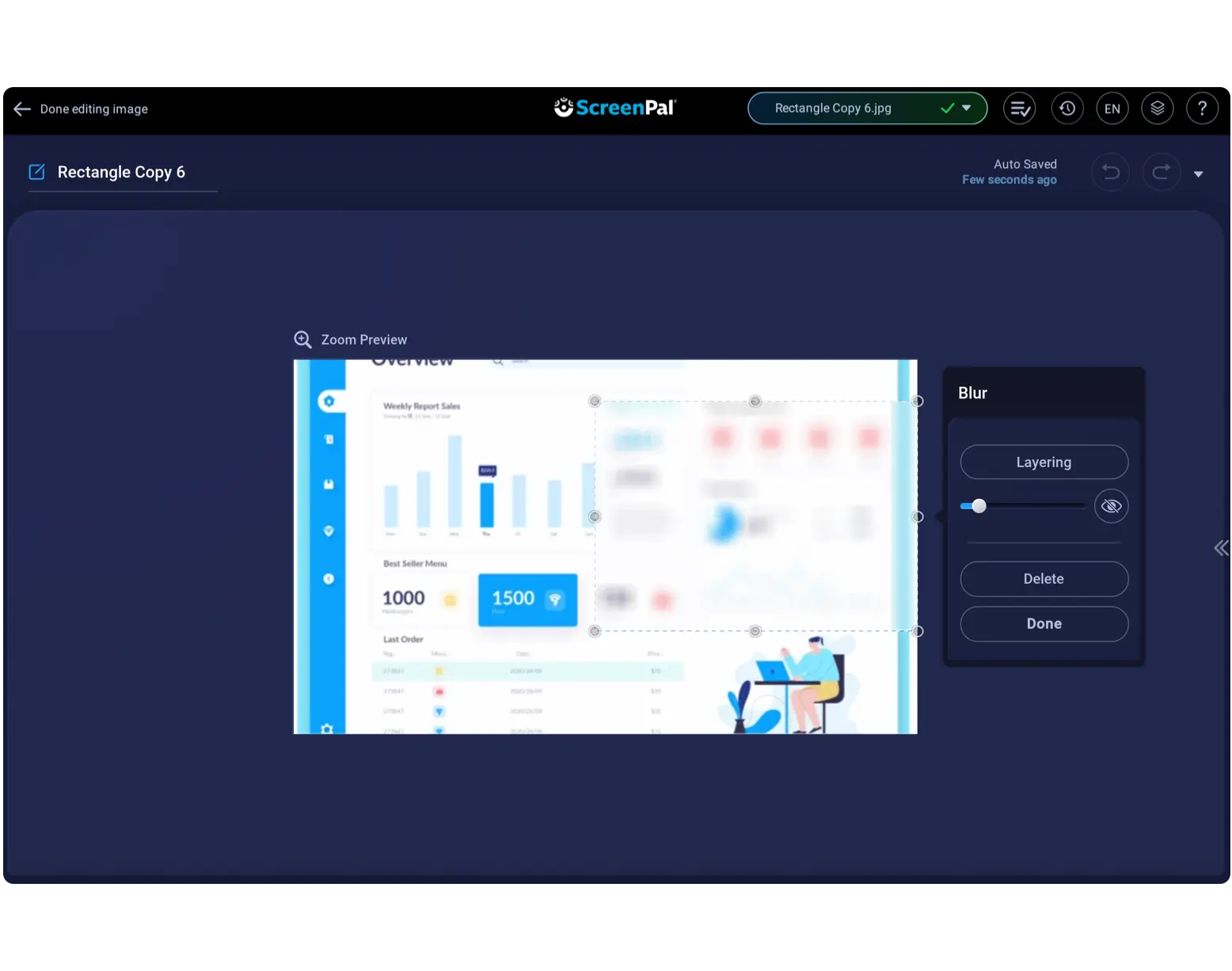 Change aspect ratio
Crop the image to meet specific aspect ratios for social media, website, or other content layouts.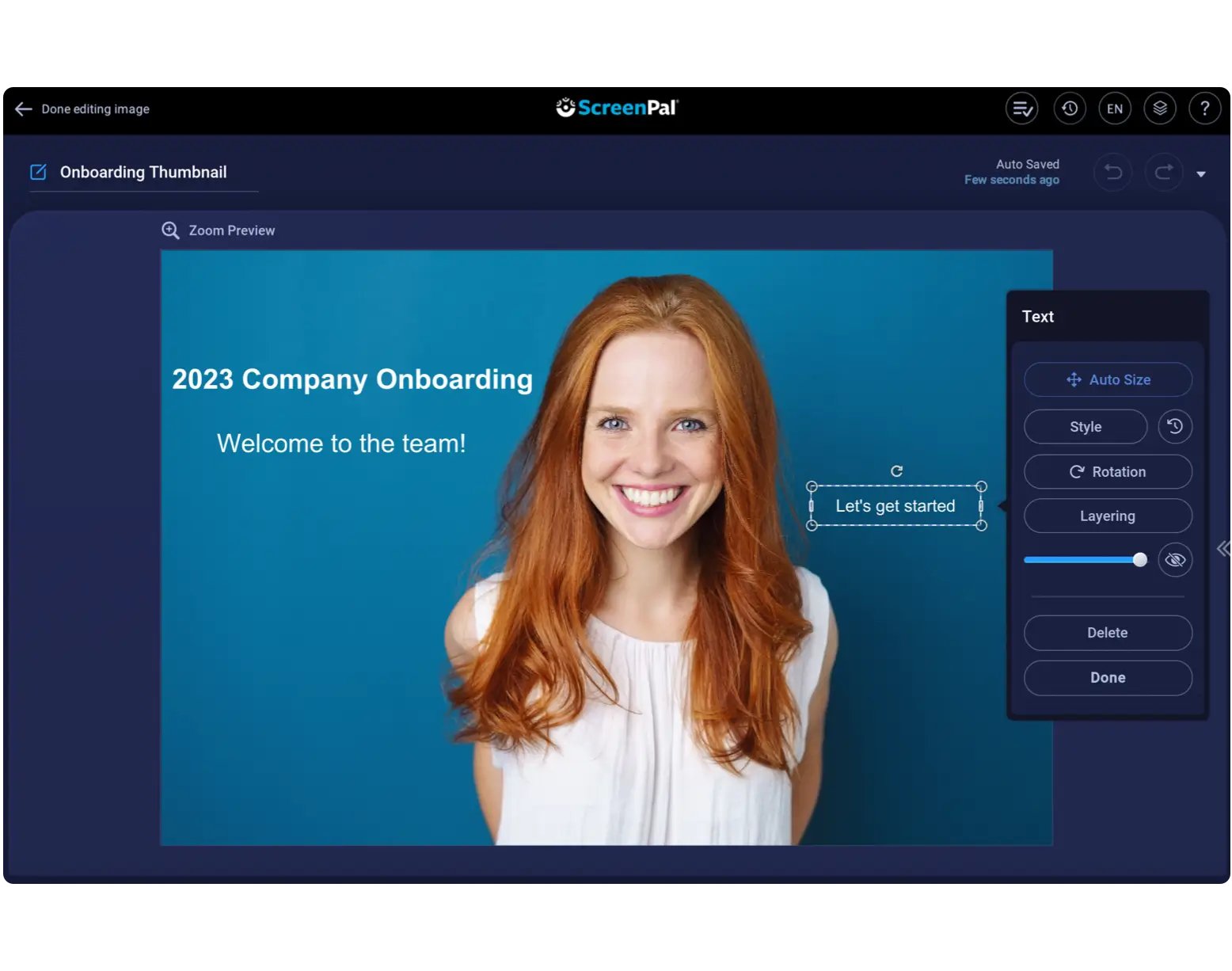 Remove content
Easily remove unwanted content from the edges of your image to reduce distractions or simplify your visuals.
Annotate and personalize images
Make your images stand out with annotation tools when you crop an image as well. Personalize like a pro with highlights, shapes, and freehand drawings. Modify and edit your images for emphasis.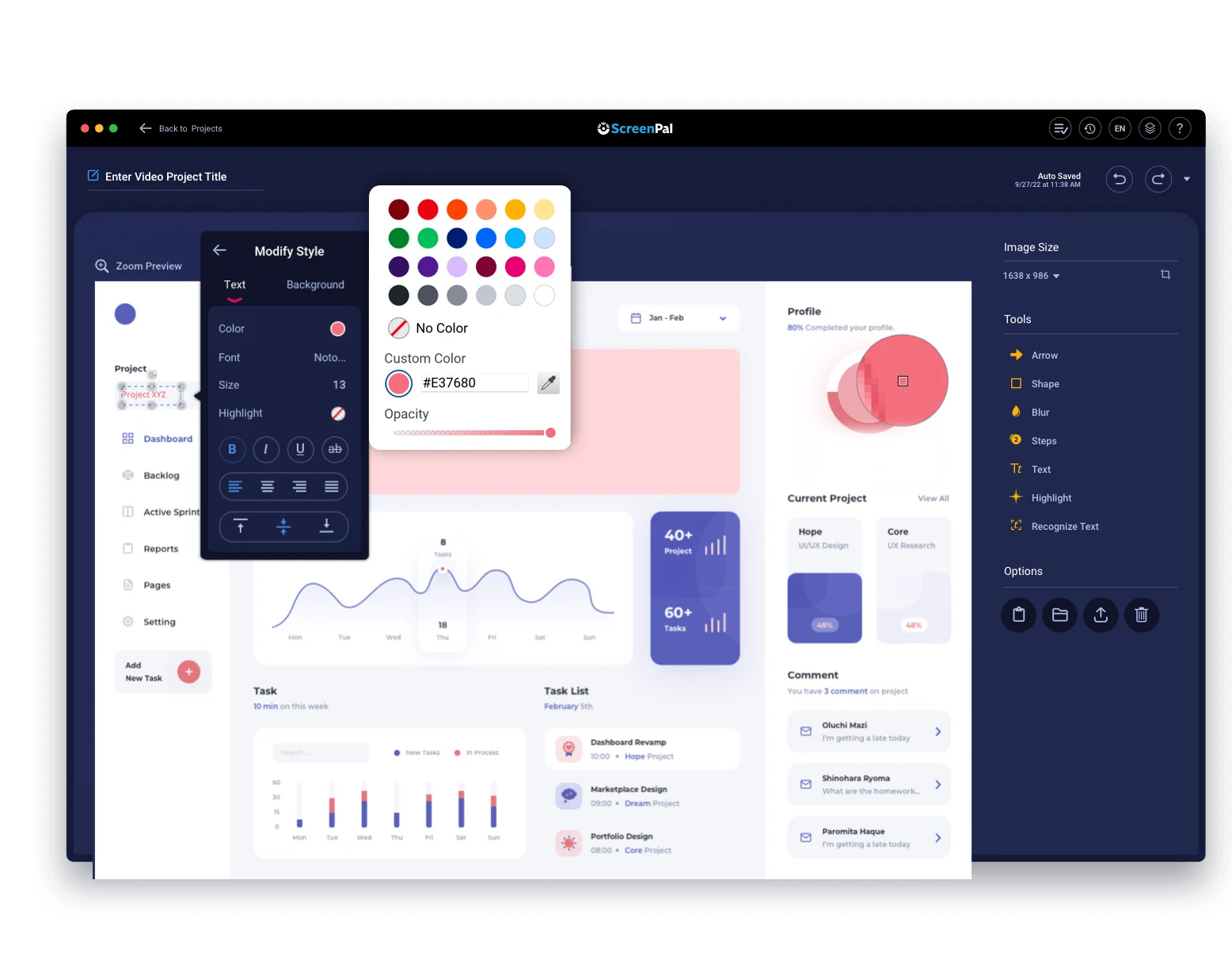 Host and share images
Copy your image and paste it into your favorite email or chat app for easy sharing after you finish cropping. Save your images to your device, or use our content hosting platform to manage them all in one location. Share images with a custom link, or embed them on other websites and blogs.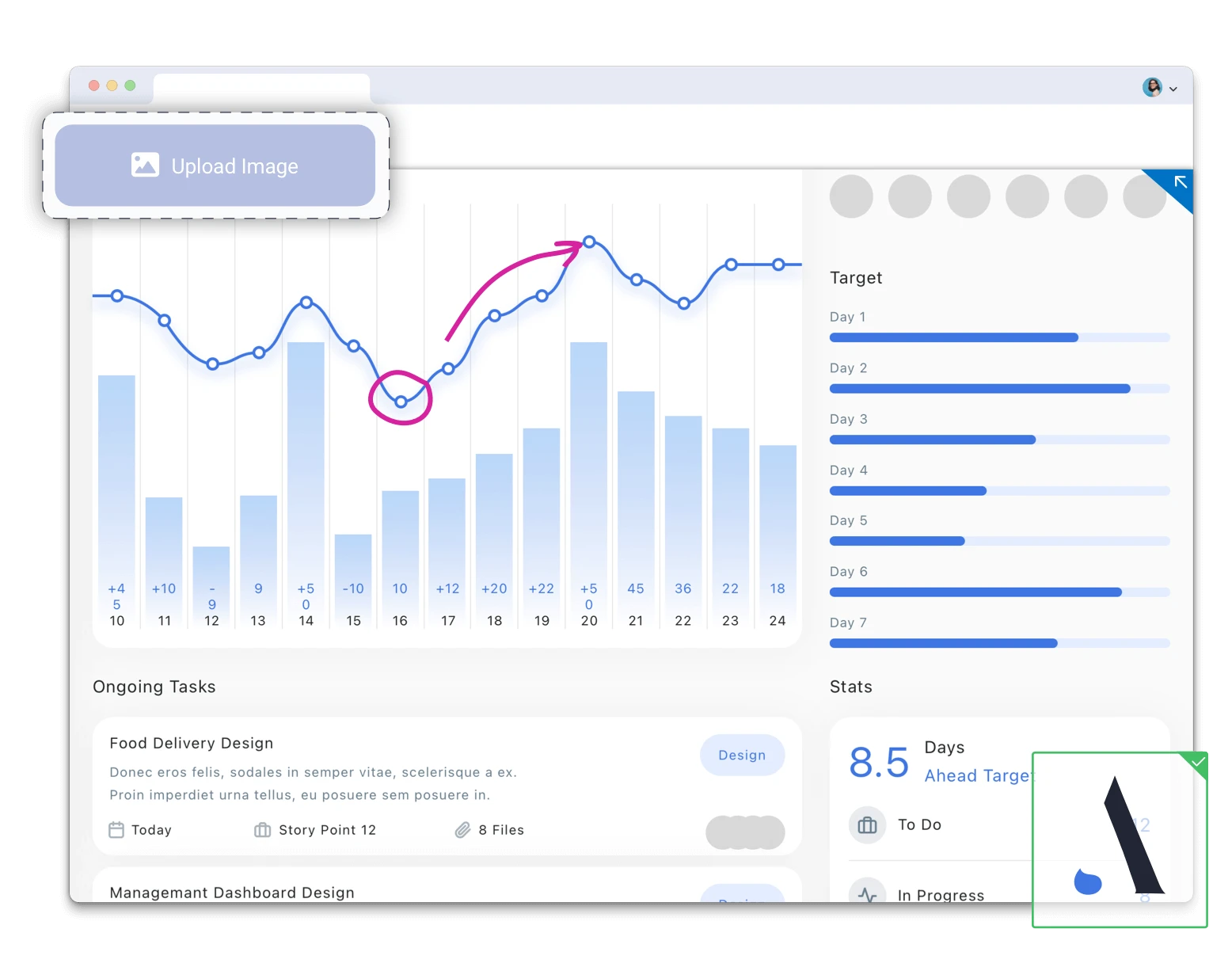 Crop & edit images for free
You can do more than just crop images with ScreenPal! Take advantage of a wide range of other image editing features in our image editor, in addition to our image cropper tool. 






Upgrade for advanced image editing features
Take your image to the next level with ScreenPal's paid plan to improve efficiency and customize your images even further.