Unleash your creativity with free photo editing software! Perfect for hobbyists and professionals alike, our intuitive app makes photo editing a breeze – ideal for scroll-stopping social media posts, captivating ads, or shareable memories.
Available for free on Mac and Windows.
Effortless photo editing & sharing, all at your fingertips
Create beautiful photos

for any project

Easily resize and crop photos, then customize with rich text and annotations. Make your images stand out on social media, websites, and emails with professional flair – all achievable with our intuitive, free editing features.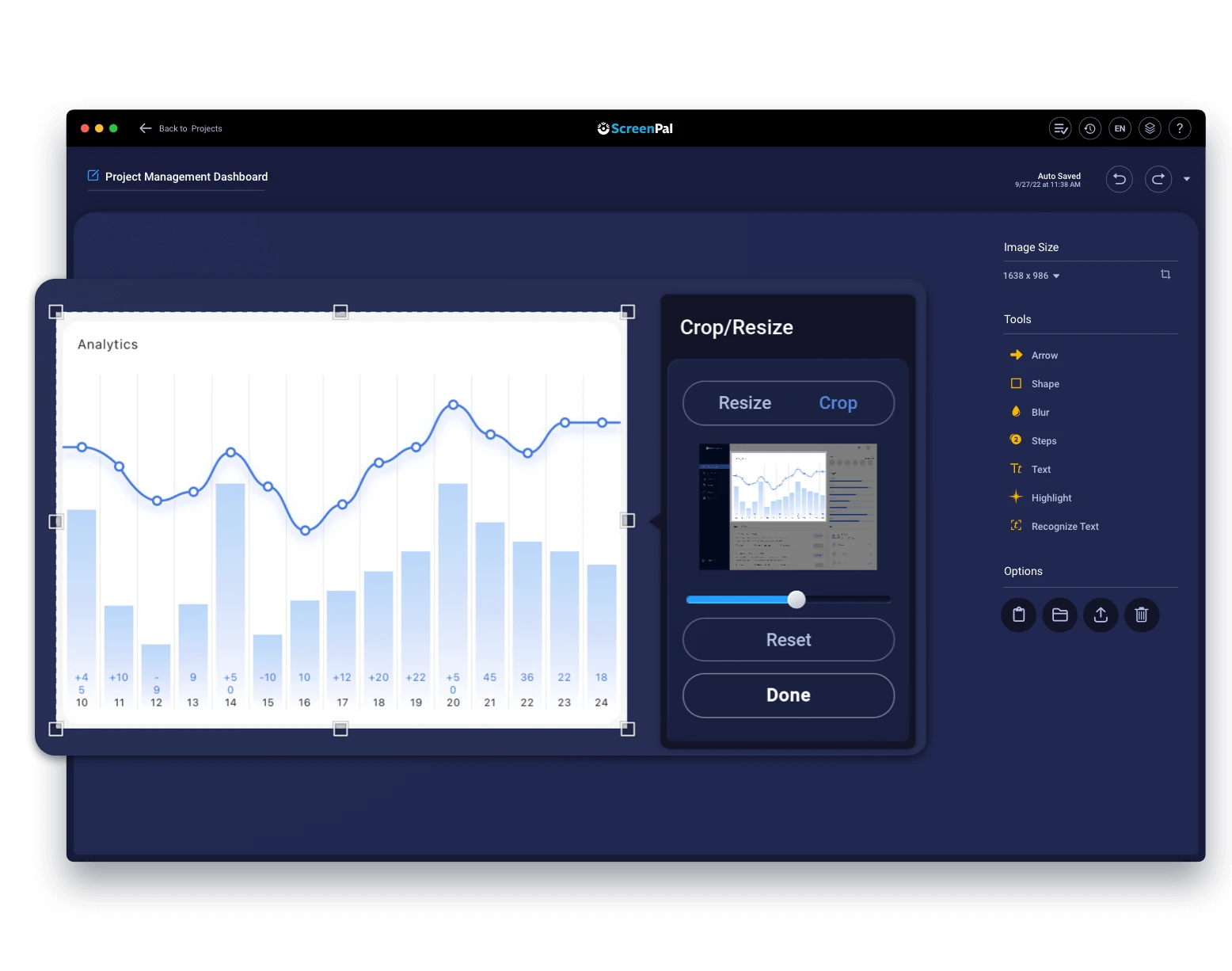 Quick and easy photo editing

for any creator

ScreenPal's photo editor provides a seamless editing experience, offering a wide range of intuitive tools. From beginners to seasoned professionals, anyone can create stunning visuals with our software, regardless of their previous experience or skill level.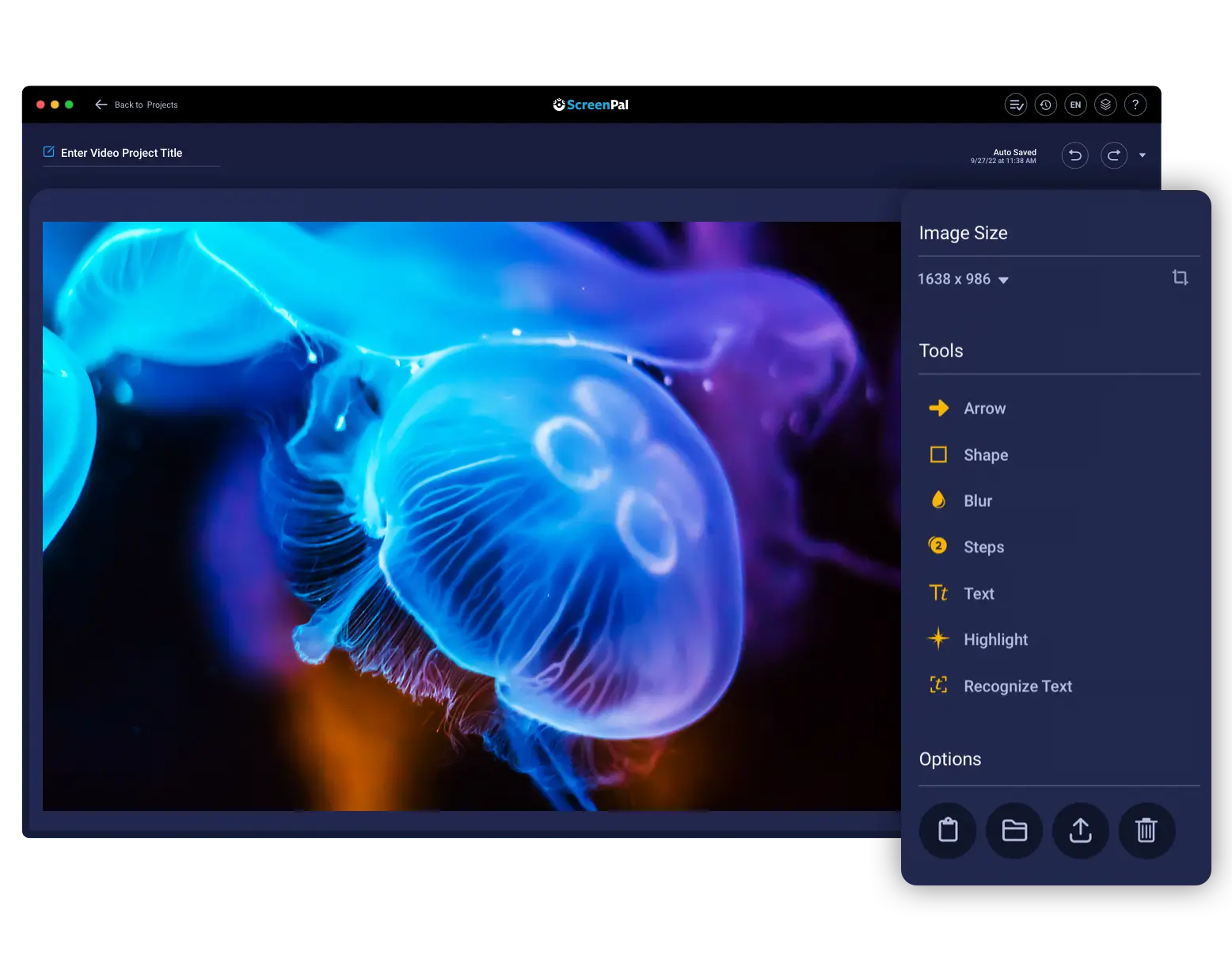 Launch
Click the "Edit a photo" button below to launch the free image editor, then select the photo you want to import and edit.
Edit photo
Easily crop and resize your photo, then customize by adding highlights, shapes, freehand drawing, rich text, and more.
Save & share
Save your edited photo to your device, copy to your clipboard, or upload to ScreenPal for easy sharing.
Edit photos for any project in seconds
Discover the power of intuitive photo editing with ScreenPal. Perfect for bloggers, small businesses, marketers, or casual hobbyists. Turn your creative photo ideas into reality, no matter the project.
Social media photos
Enhance your Instagram or Facebook photos with our photo text editor, adding vibrant, styled text to stop the scroll.
Banner ad photos
Create compelling banner ads that resonate with your audience, using easy editing tools to highlight your products.
Video thumbnails
Make video content stand out with attractive video thumbnails edited for impact and viewer engagement.
Website photos
Optimize your website visuals with ScreenPal's photo editing software, ensuring a visually appealing and consistent look.
Email images
Make your email campaigns more effective with perfectly edited photos that align with your message and brand.
Marketing materials
Design eye-catching marketing assets with perfectly polished text to communicate your brand's message effectively.
AI photo editing
Experience cutting-edge AI photo editing with ScreenPal's
image-to-text
recognition feature using optical character recognition (OCR). Extract text from images effortlessly to edit, resize, and style to perfectly suit your needs.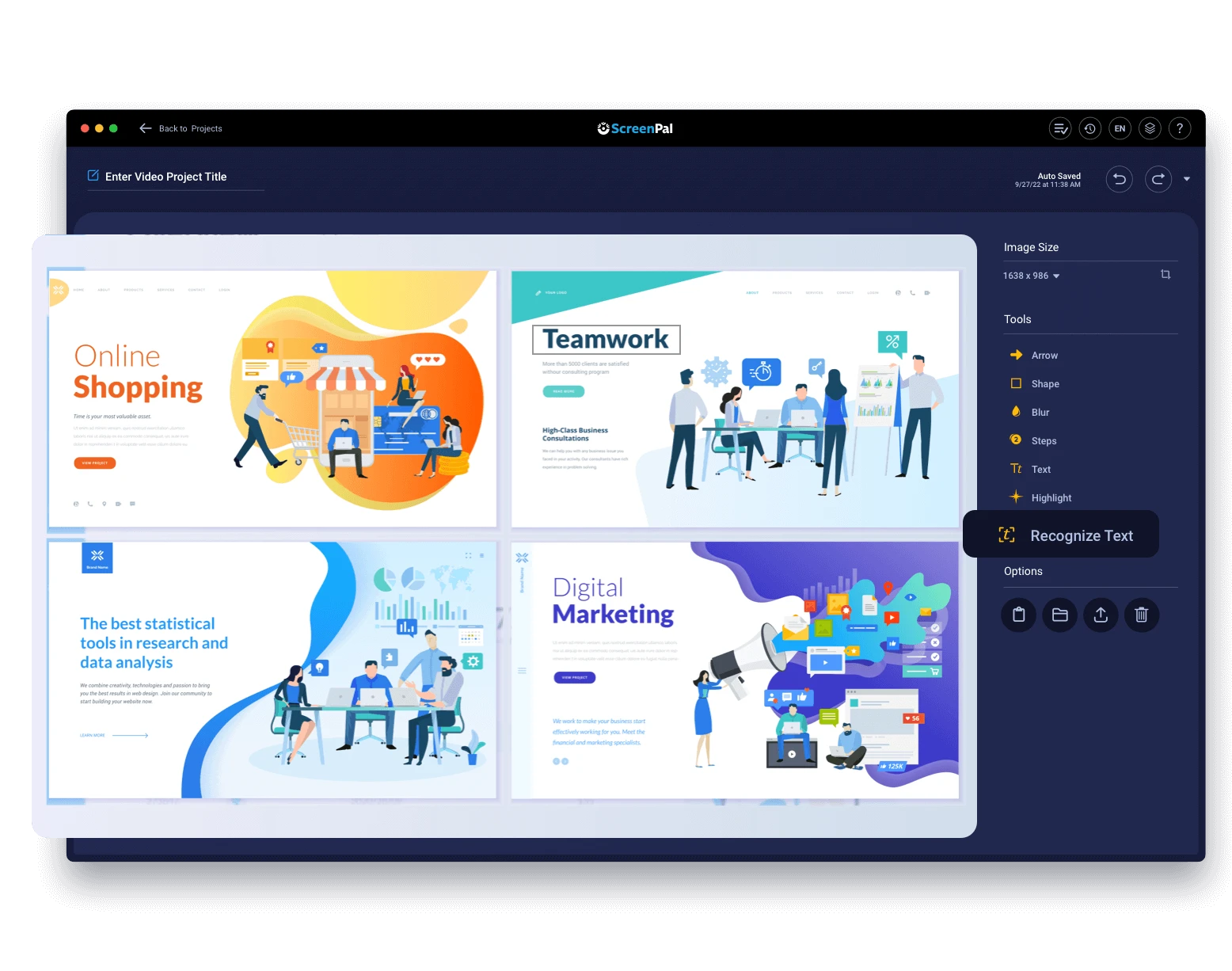 Host unlimited photos
Host and manage all your photos effortlessly with ScreenPal's
free content hosting
! Share photos with a link, manage privacy settings, showcase images in embeddable channels, and more – all under one user-friendly platform. It's your media, your rules.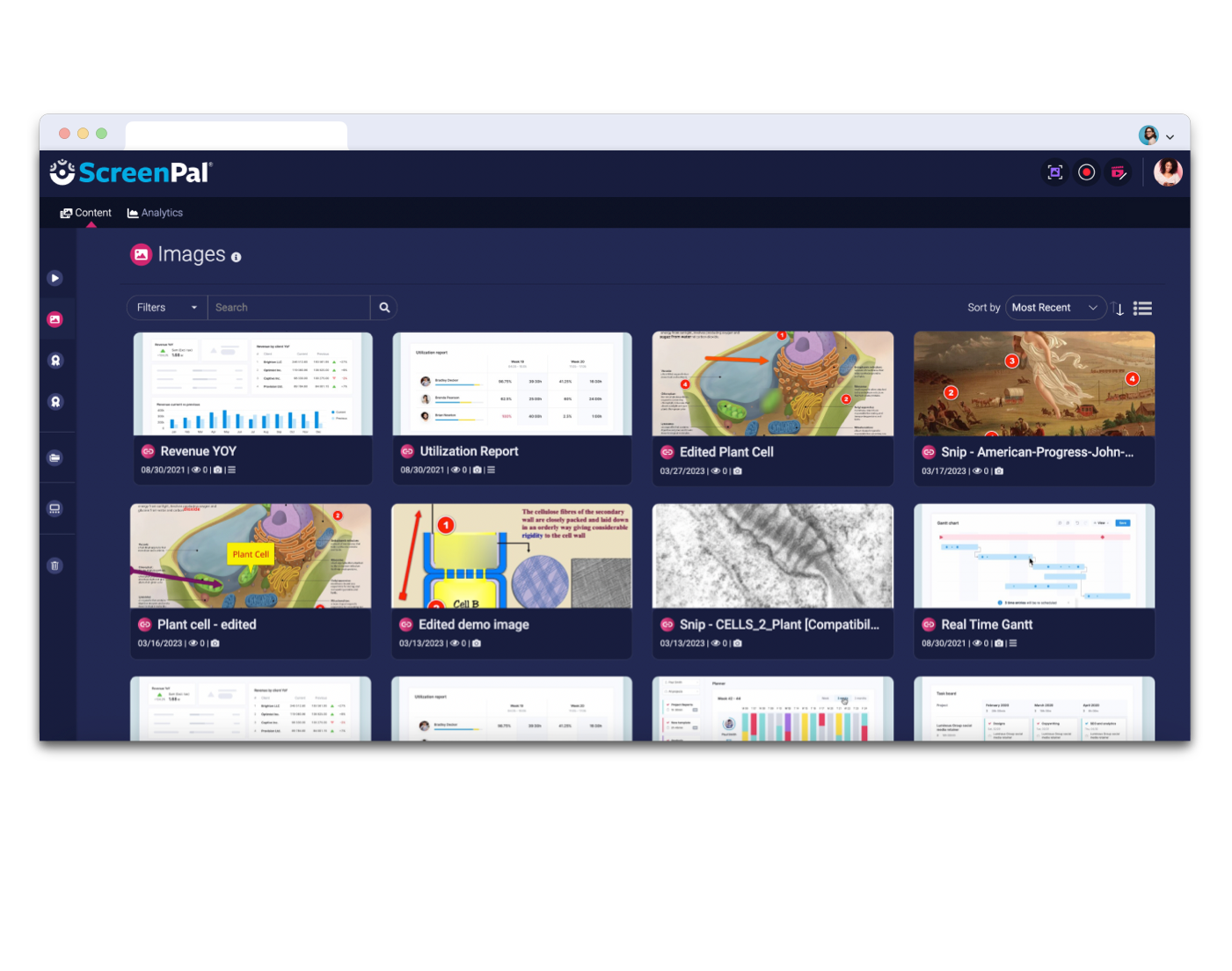 Get started with intuitive photo editing for free
Dive into the world of photo editing with ScreenPal's free image editor. Enjoy easy tools to enhance your photos and express your creativity. Start creating now, for free!






Upgrade for our full photo editing suite
Unlock ScreenPal's full potential by upgrading to a paid plan. Experience advanced AI photo editing, including image-to-text and blur image features. Transform your creativity into stunning visuals!