Effortlessly store your favorite videos as MP4 files with ScreenPal's MP4 downloader. Download MP4 videos for seamless offline viewing, top-notch video playback, and compatibility across all devices!
View your MP4 videos anytime, anywhere
Download your MP4 video

 in seconds

Effortlessly save MP4 videos to your device directly from your free hosting account. Store videos for personal viewing or share them with others hassle-free. Download MP4 videos from our hosting platform or use our screen recorder or video editor to save your videos as MP4 files to your device.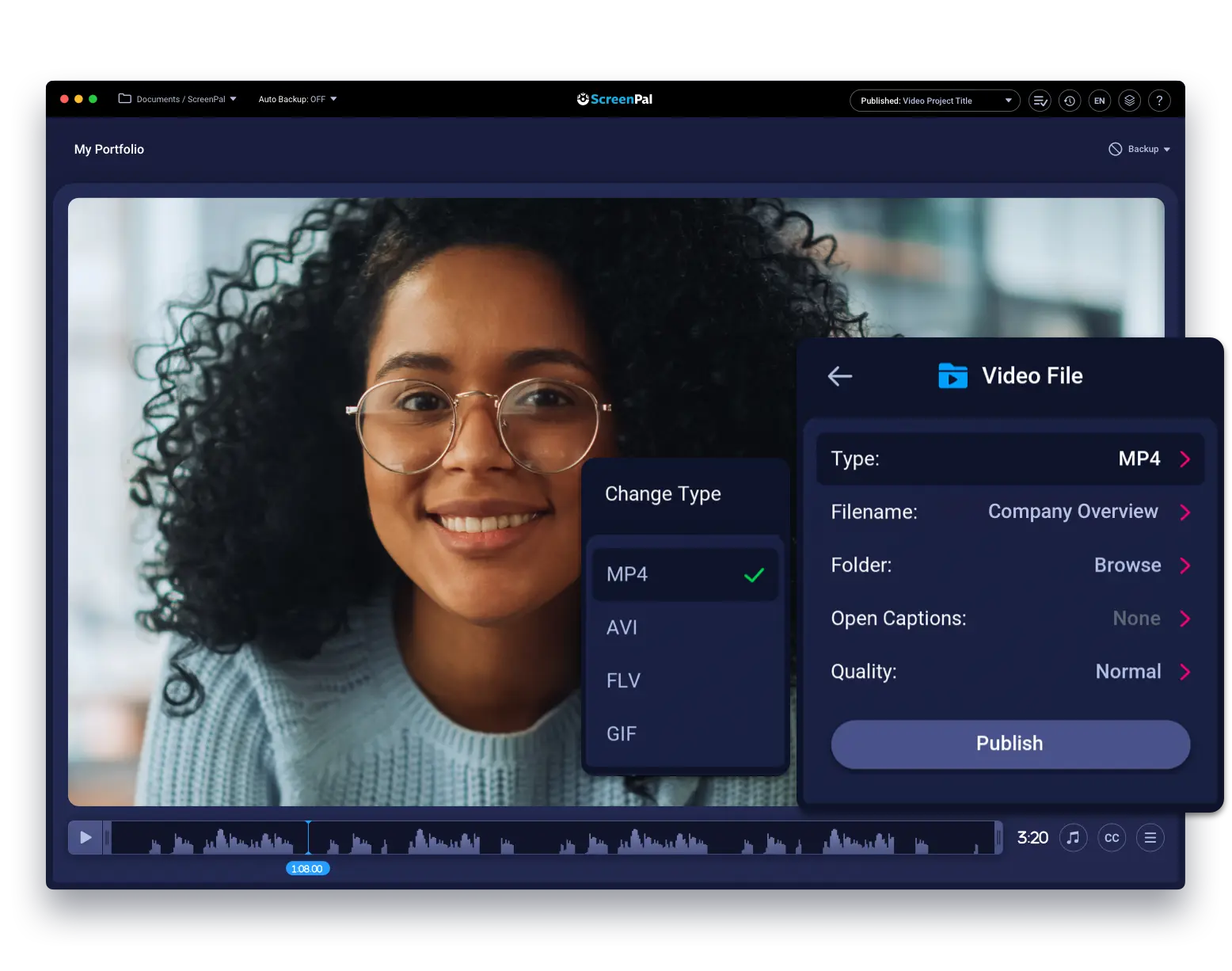 Edit & enhance MP4 videos
ScreenPal streamlines the video editing process, eliminating the need to download and import MP4 videos into the editor. Seamlessly send videos from your hosting account to the video editor to make quick edits. Then save and download your MP4 as needed. Quickly convert MOV to MP4 to optimize your videos for the best sharing and playback experience.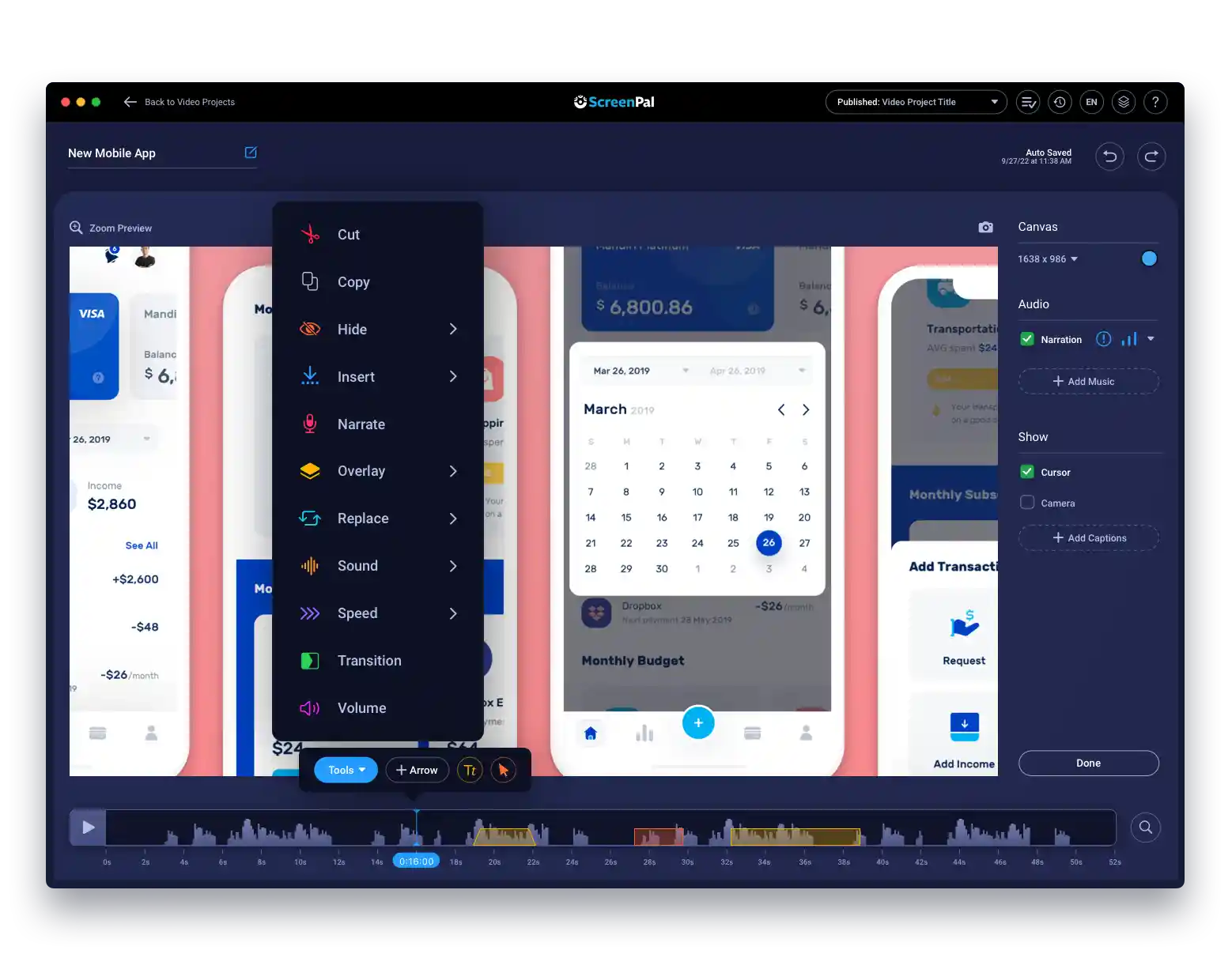 How to download MP4 videos
Download MP4
Download the video directly to your computer while publishing from our screen recorder or video editor, or use the MP4 downloader in our free hosting platform.
Share
Embed or copy the video link in your ScreenPal hosting account. Share you video by uploading to Google Drive, YouTube, or other hosting platforms. 
Easily download your MP4 videos from ScreenPal
ScreenPal's user-friendly interface allows all video creators to swiftly create and upload videos.
Download from our hosting platform 
Effortlessly download your video within seconds through your ScreenPal hosting account. Simply navigate to your video, hover over it, and select 'Details.' Then, from the 'More' dropdown, click on 'Download MP4' to download your file. 
Download from our screen recorder
Download an MP4 instantly after taking a screen recording with ScreenPal. Simply click 'Done,' then 'Save/Upload' to open ScreenPal's project manager. Select 'Save as Video File,' set the file type as MP4, and hit publish to download to your device. 
Download from our video editor
Easily save your edited ScreenPal video as MP4 for quick downloading. Just choose "Save as Video File," set as MP4, and you're ready! Your edited video is now available to store on your device as an MP4 download.
Host & download unlimited videos for free
Besides convenient MP4 downloads, ScreenPal's free
hosting
platform allows easy
content management
, including folder creation, video embedding, video title and description, and more. You can even customize the video player color and branding with a paid plan.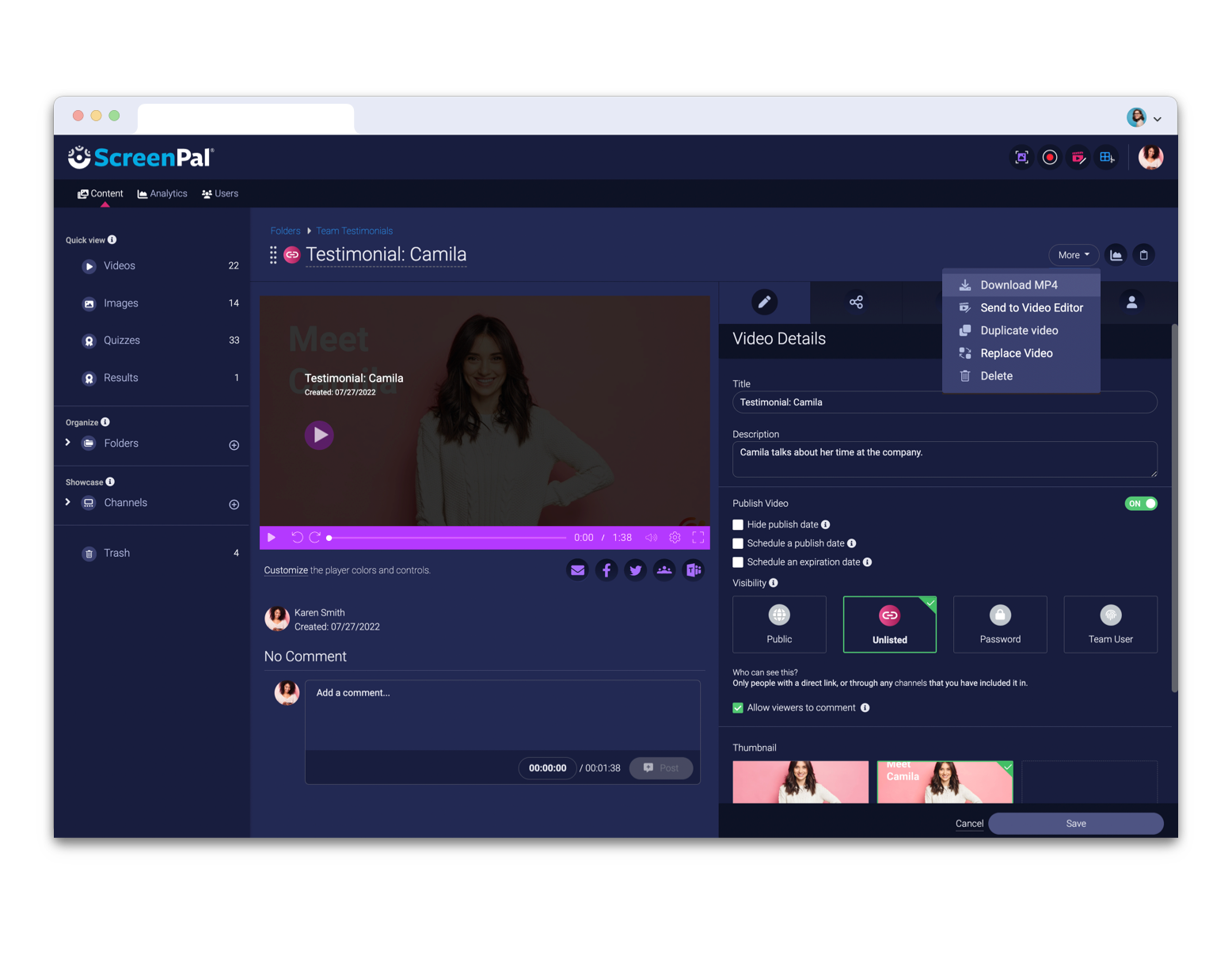 Share your MP4 videos with others
ScreenPal's
hosting
platform offers a seamless and hassle-free method for
sharing
videos. Enjoy various sharing options, including direct links,
custom links
,
embed codes
, channel links, and more. With ScreenPal, the possibilities for sharing are endless!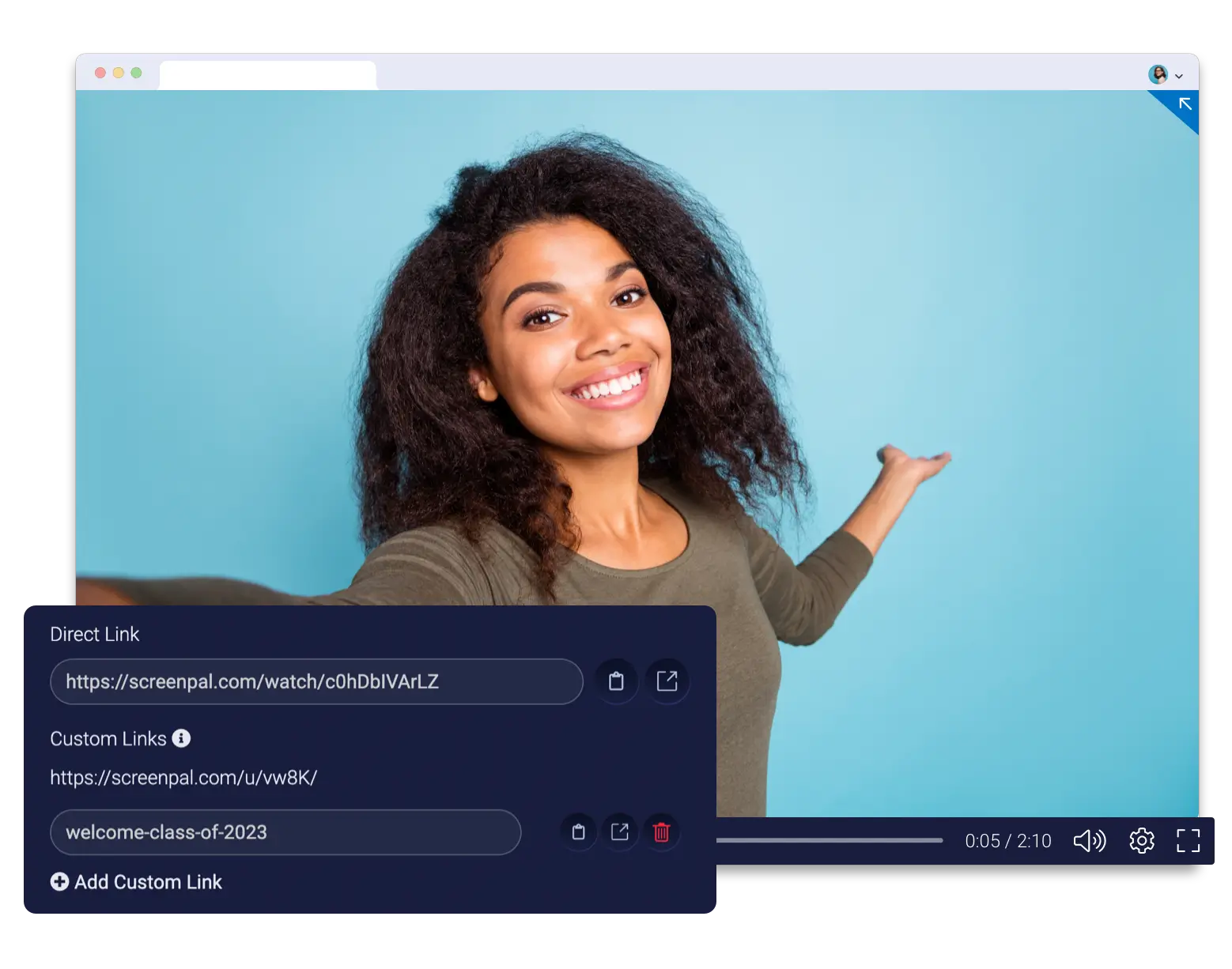 Download unlimited MP4 videos for free and more
ScreenPal's free hosting platform offers a wide array of features, beyond fast and easy MP4 video downloads.






Upgrade for our full hosting features
Unlock infinite possibilities with a paid ScreenPal account! Explore a premium plan that encompasses a wide range of features, including, but not limited to: