Compress videos in seconds to reduce file size with our free video compressor – no video editing experience required. Meet file limits for email, social media, websites and more with video compression.
Easily reduce the file size of a video
Quickly compress

video files

Our video compressor is quick and easy for all video creators to use, from beginners to pros. Simply import your video and choose to save the file as an MP4 to get the smallest size file with great quality.  You can even select to save in a lower quality to reduce the file size further.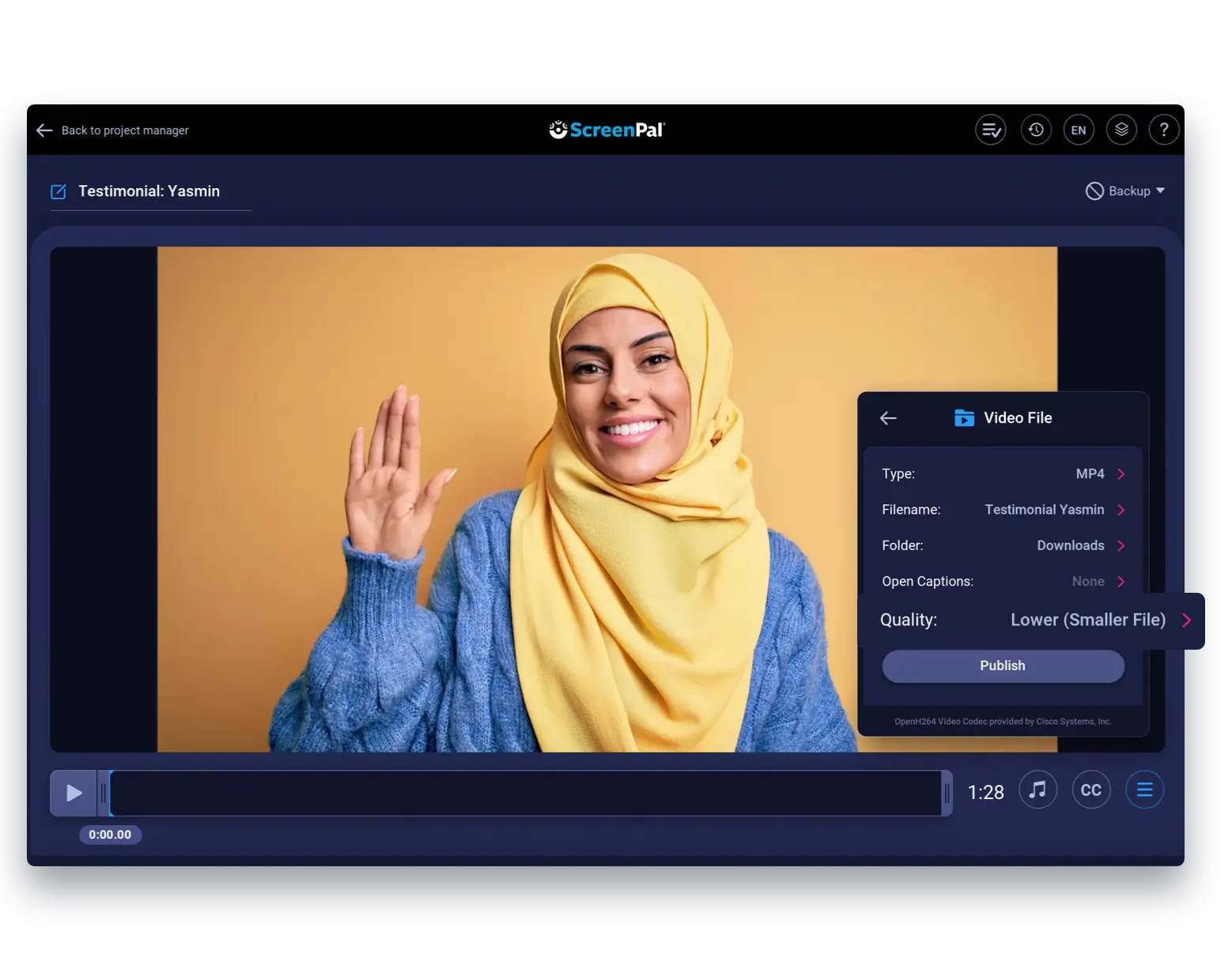 Optimize videos

for any platform

Compress videos to make your video compatible for email, social media (YouTube, Facebook, Twitter, Instagram, etc), websites, instant messaging, Discord, and more. Reduce the file size of a video to help lower loading times, meet file size limits, and help speed up website performance.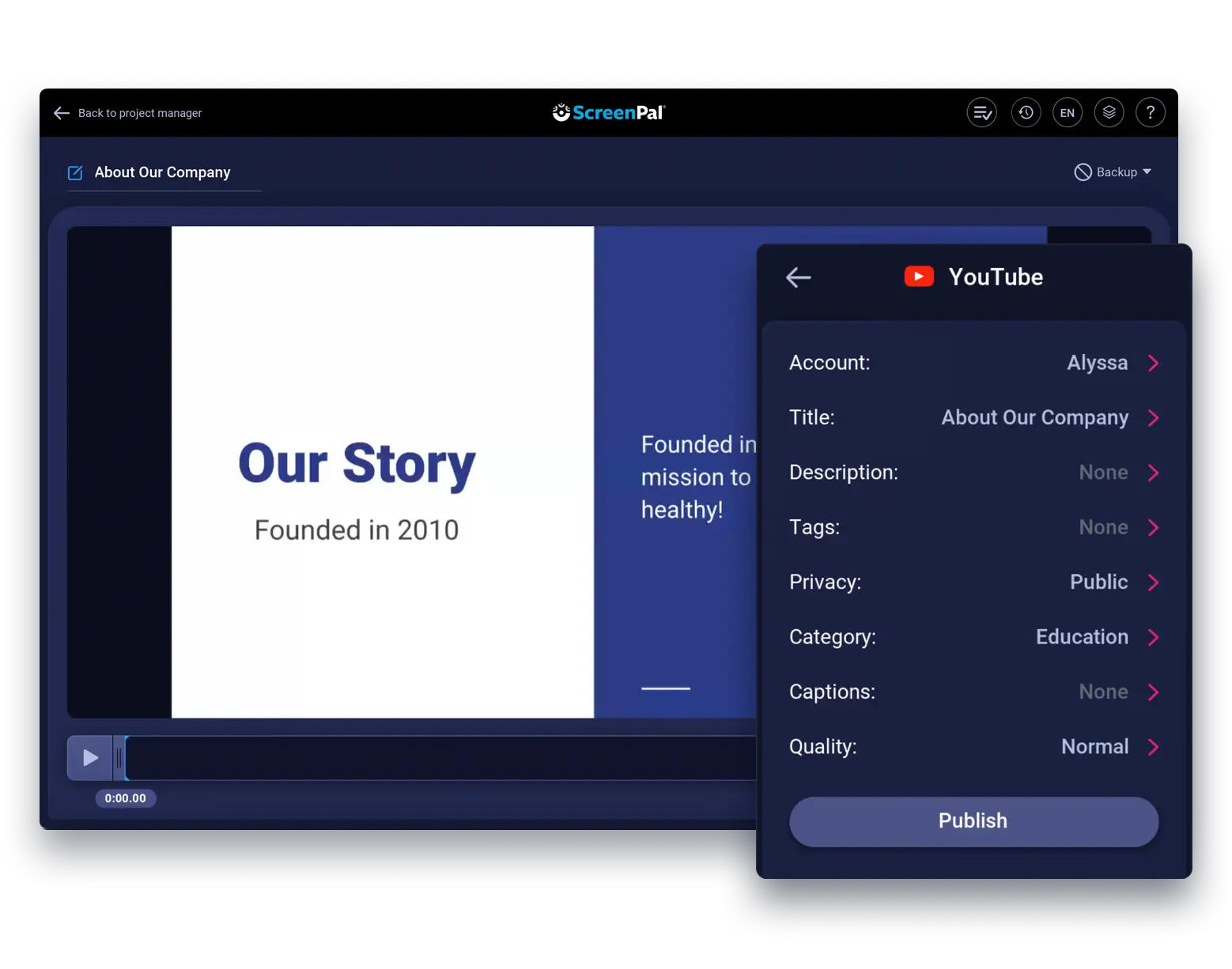 How to use the video compressor
Compress
Click "Save as Video File" then select MP4 as the file type.  To get the smallest video  file you can select  the lower quality option.
Compress videos for any platform
Easily reduce your video file size to meet platform limitations for sharing videos.
Social Media
Meet file size requirements for Facebook, Instagram, YouTube, TikTok, Discord, and more with optimal playback.
Websites
Reduce video file size to upload and play videos faster on your company website or other website.
Email
Compress your videos to make sure your video is within file size limits for your email provider.
Convert video files to a different format
Quickly
convert video files
to different formats for free to adjust the file size and make them compatible for any video player. Choose to export your video in MP4, AVI, FLV, and GIF file formats when publishing in addition to adjusting the video compression setting.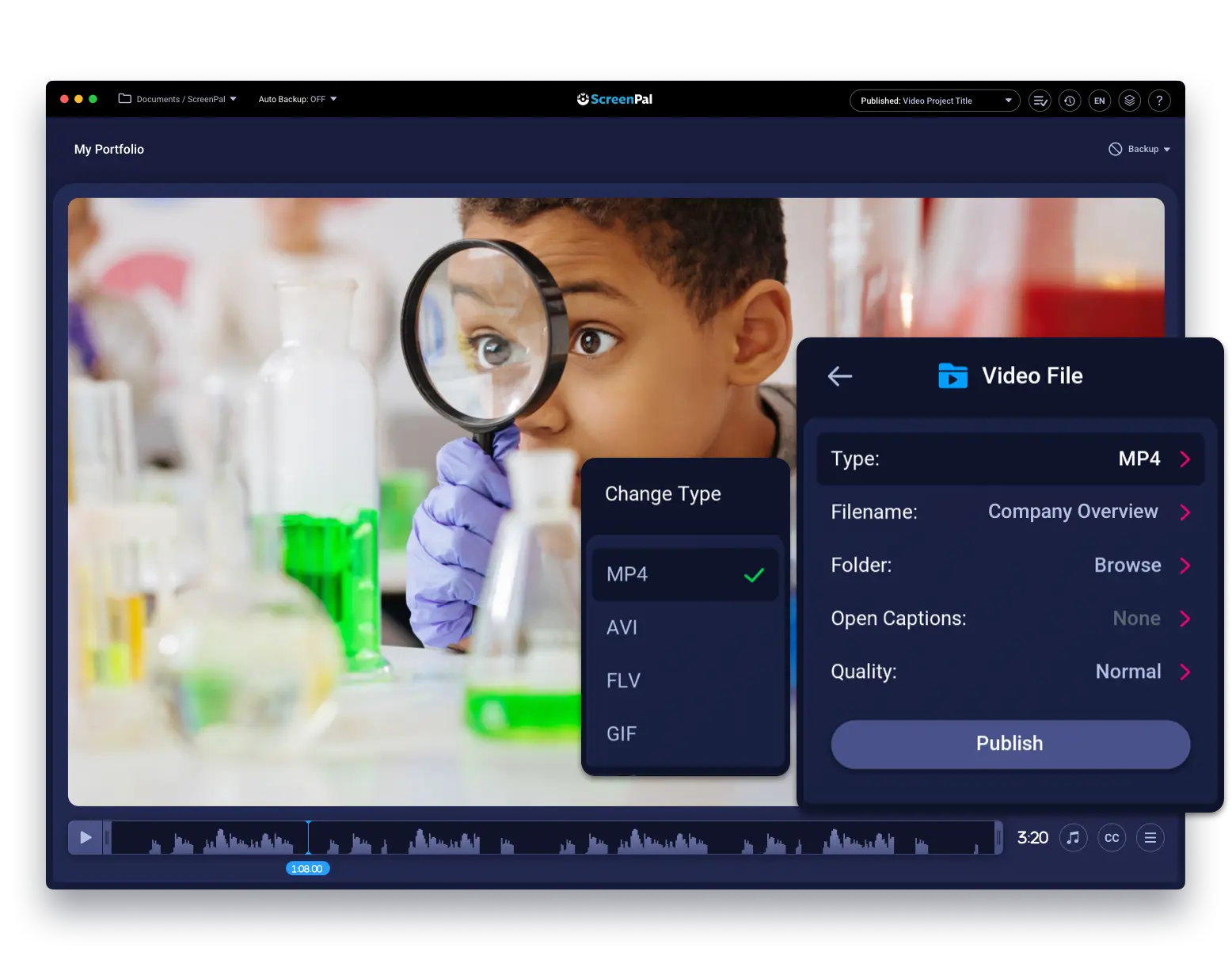 Our free video editor is simple to use and provides all you need to easily create high-quality, engaging videos. Free features include:






Upgrade for our full-featured video editor
Our full video creation suite offers advanced screen recording, seamless video editing, unlimited hosting & robust content management. Additional features include: