Easily crop video to the ideal dimensions in seconds with our free video cropper tool. 
Use crop and resize to emphasize the most important content for your message and optimize your video for website size requirements.
Resize & crop videos in seconds
Crop a video 
in a few simple clicks
Quickly and easily crop videos to remove content or adjust the video shape with our free video cropper. Our video cropper lets you crop to a square, rectangle, landscape, or portrait view with no prior video editing knowledge! Help viewers focus on your message by cropping unnecessary content.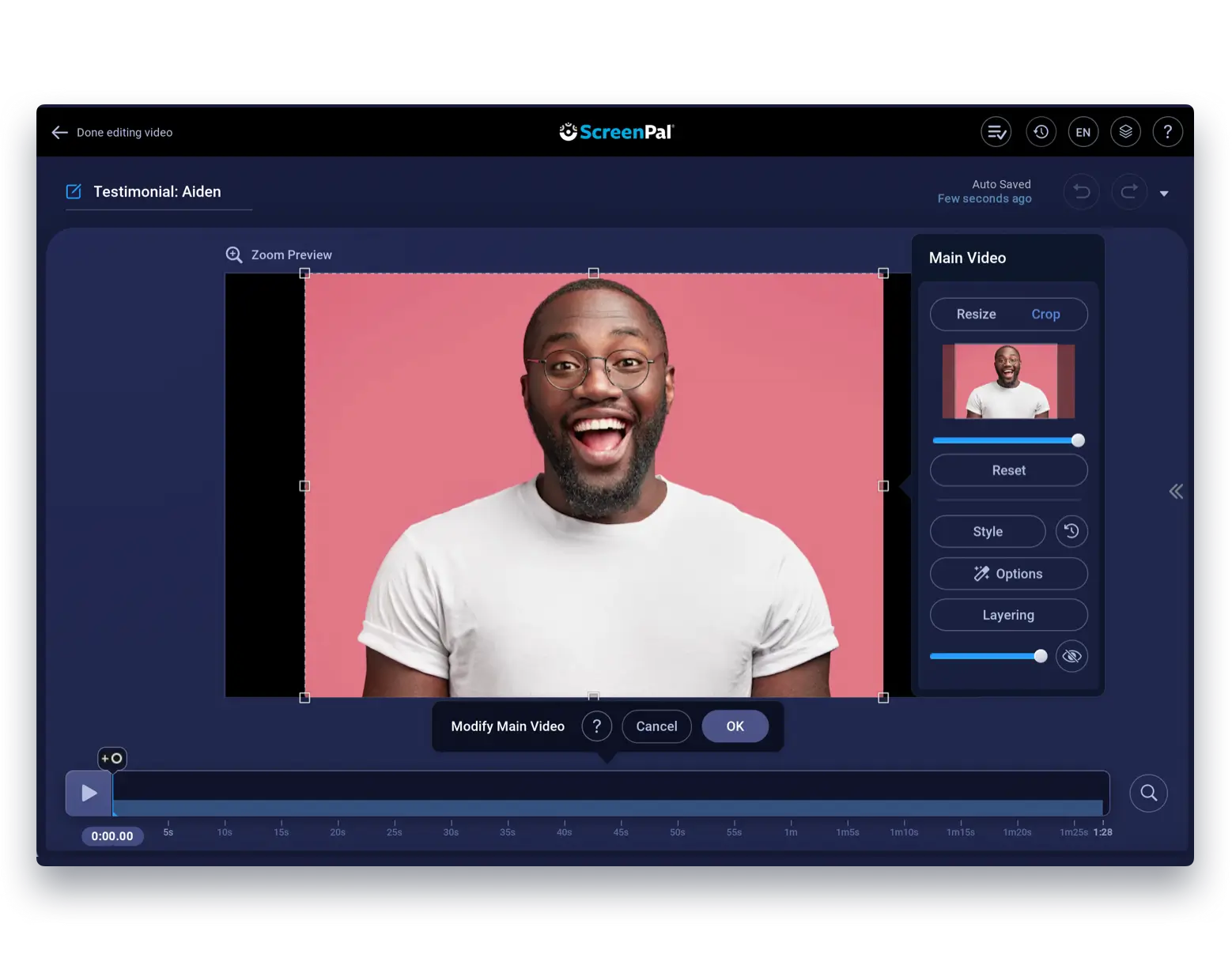 Adjust your

video dimensions

You can quickly change your video dimensions for optimal viewing experience or to repurpose your content on any social platform! Use the crop tool to manually set your dimensions and remove unnecessary information, or drag the anchor points for a custom crop size.  On the mobile app, choose crop presets to optimize video dimensions for social.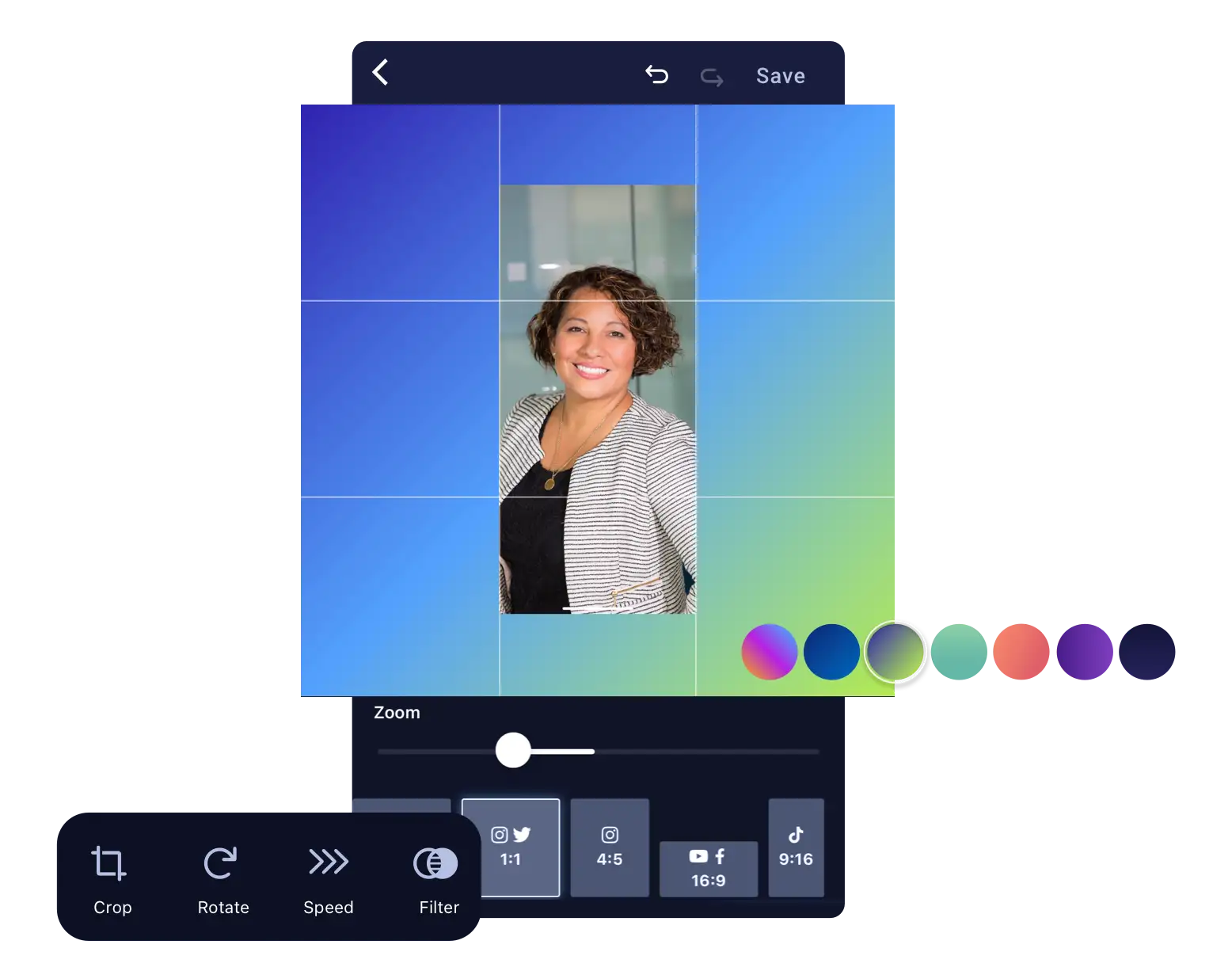 Resize to scale videos
Use the "resize" feature to scale the video while keeping the aspect ratio (video size and height) the same when making the video smaller. Scaling down video dimensions can also help reduce the video file size when you need to meet video file size requirements.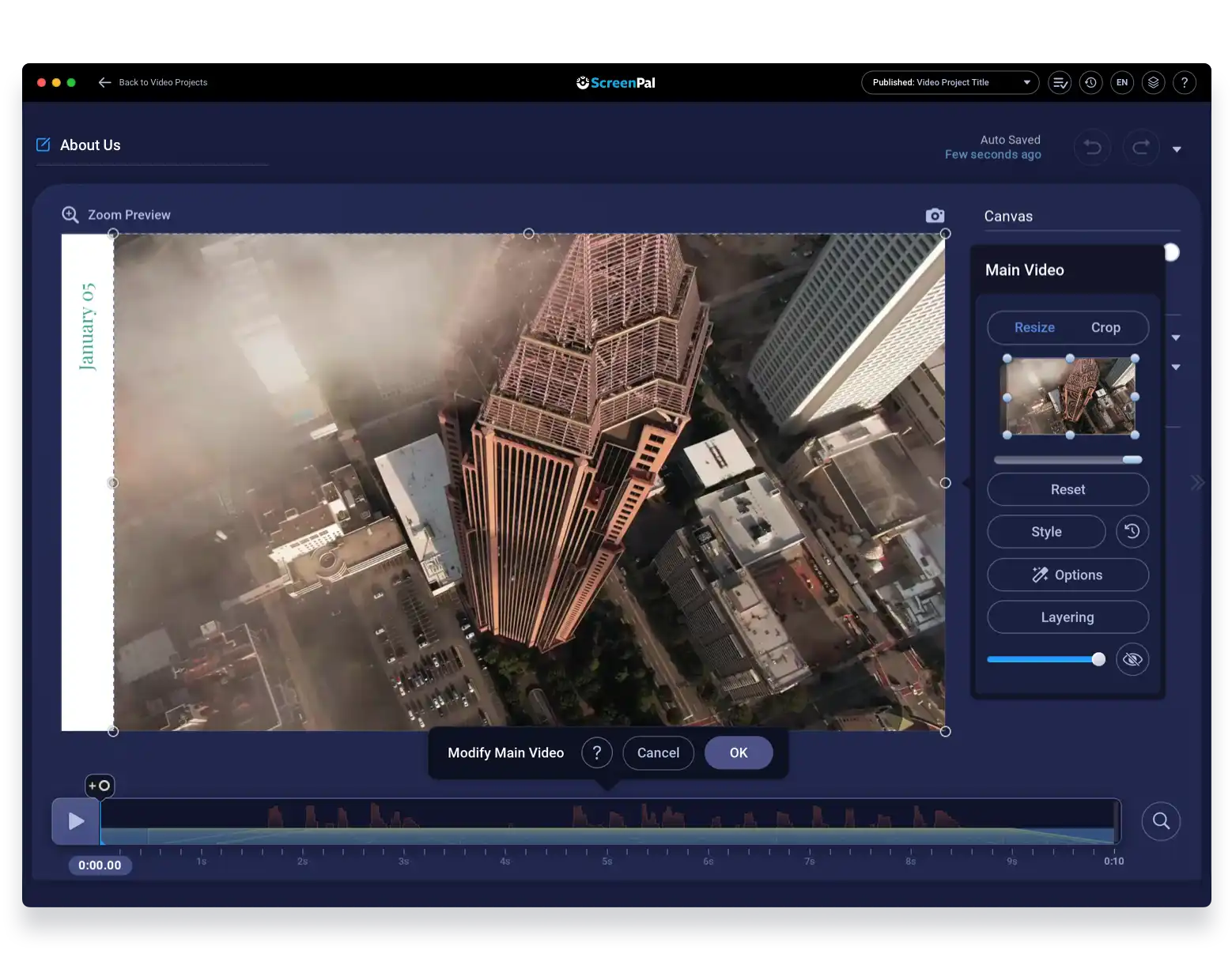 How to use the video cropper
Select file
Select the video file that you would like to crop or resize to adjust the dimensions.
Customize
Use the "crop" or "resize" feature by clicking and dragging the edge points on the video.
Save file
Save your new video using the "save" button and share it online with others.
Use the video cropper to improve viewer experience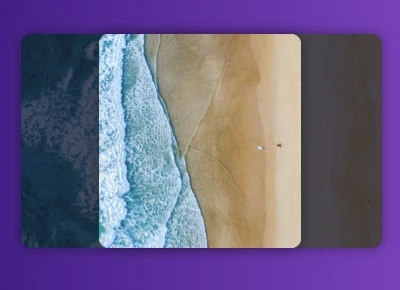 Emphasize content
Keep viewers engaged with the key content you're presenting. Crop your video to emphasize the most important portion of the video.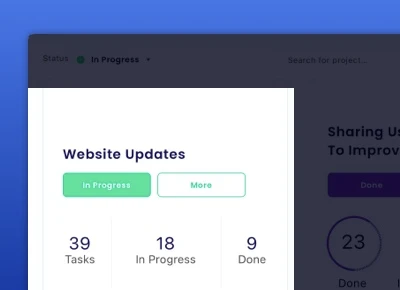 Remove information
Crop your video to hide sensitive information or remove other distracting elements.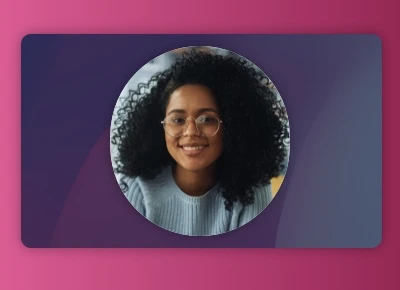 Change shape
Videos may be filmed in a different orientation than needed. Crop the video to change its size and improve viewing experience.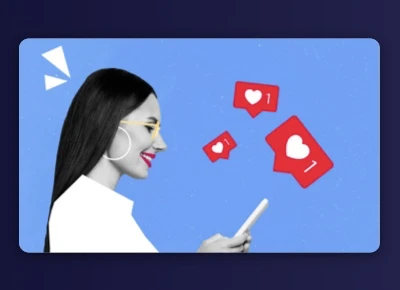 Adjust for social
Crop to preferred aspect ratios for Facebook, Twitter, YouTube, Instagram, TikTok, and more to share online!
Our free video editor is simple to use and provides all you need to easily create high-quality, engaging videos. Free features include:






Upgrade for our full-featured video editor
Our full video creation suite offers advanced screen recording, seamless video editing, unlimited hosting & robust content management. Additional features include: