Convert videos from MOV to MP4 with our free app.  Share your videos in MP4 so they can be viewed from any video player with the best performance.
Easily enhance your videos by cropping and resizing, adding text annotations, captions, sound effects, and more.
Quickly convert MOV to MP4 videos in seconds
Easily convert MOV to MP4 files
ScreenPal provides a powerful, free MOV to MP4 converter that includes full
screen capture
and
video editing
software. Quickly convert MOV to MP4 to optimize your videos for the best sharing and playback experience.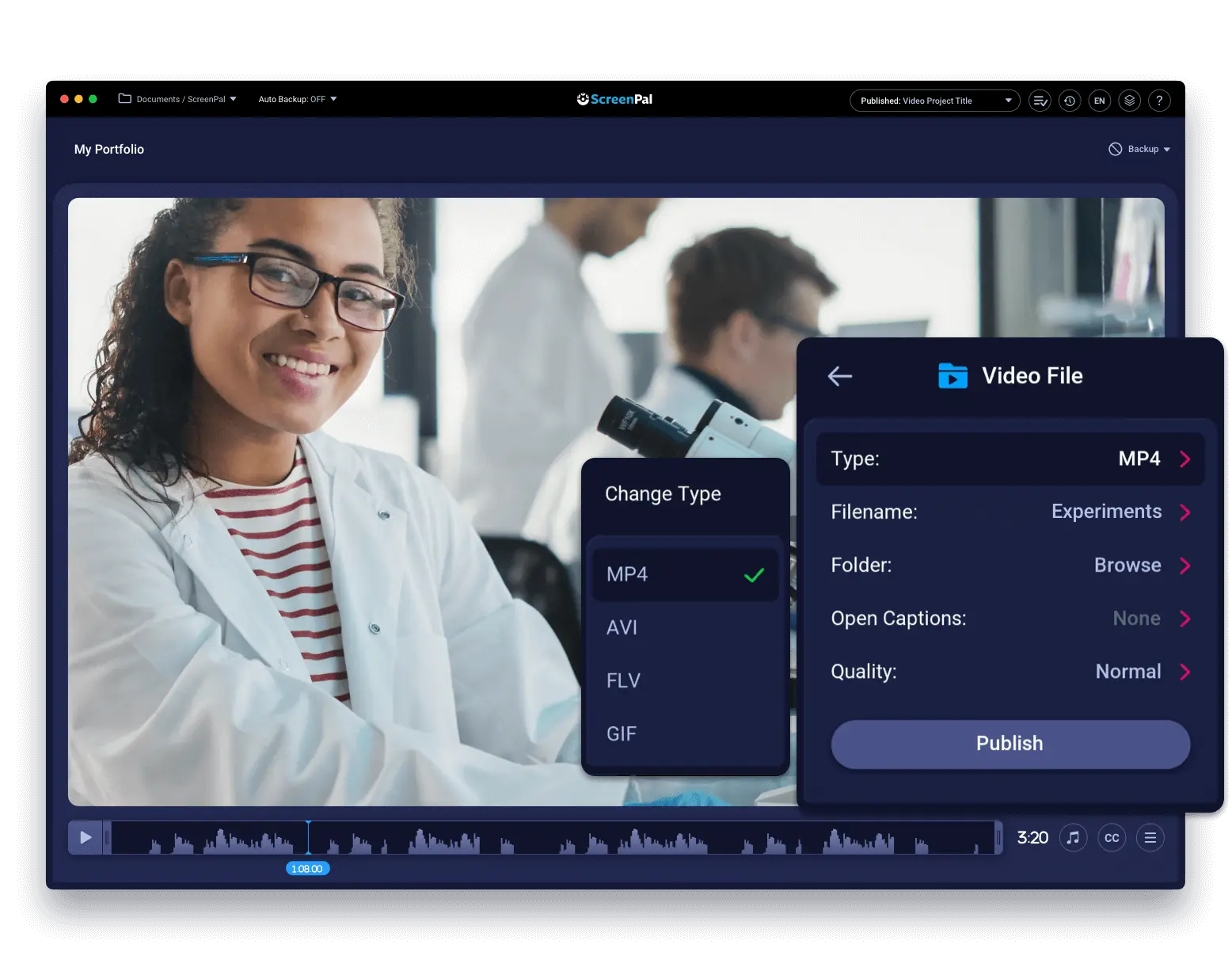 Enhance your videos for free
With one app that works on desktop and mobile, ScreenPal provides easy to use,
free video editing tools
that allow you to improve and polish your video in addition to converting it to MP4. Add a
webcam recording
overlay, use a virtual background, merge other clips, add free stock music, and more.  Publish to our
free hosting
 and share!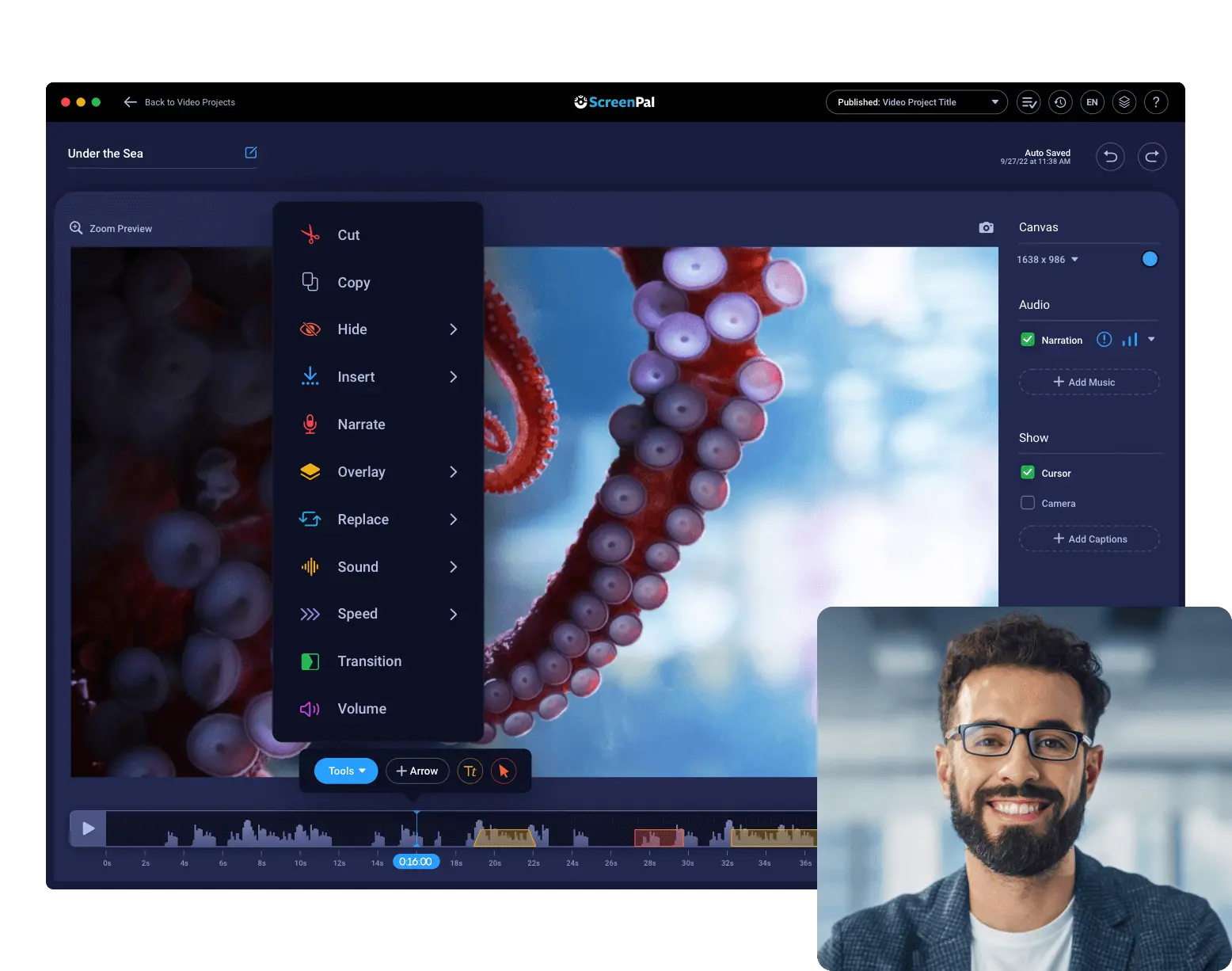 How to convert MOV to MP4 videos
Launch
Import your .mov video file in our free app.
Convert
Convert the MOV to MP4 in the "Save as Video File" settings. Customize your video with text, annotations, shapes, intros, captions, audio editing, and more.
Convert and repurpose MOV videos as MP4
Our free video editor and MOV to MP4 converter makes it easy to optimize and repurpose your videos.
Convert Mac & iPhone videos
Convert your MOV files from Mac and iPhone to MP4 and get the best file size for streaming to any video player.
Mix MOV files with other clips
Combine multiple video files in our free video editor and then enhance your content with our comprehensive editing tools.
Host and share for free
When you upload to ScreenPal, your MOV file is converted to MP4. Our free hosting services provide easy-to-use tools for customized sharing.
Quickly import MOV files to convert to MP4 
Import an existing MOV file and easily convert the video to MP4, by saving the file to your device or uploading to our
free hosting service
. Converting to MP4 reduces the size of your file and is supported by all media players so you can reach the largest audience.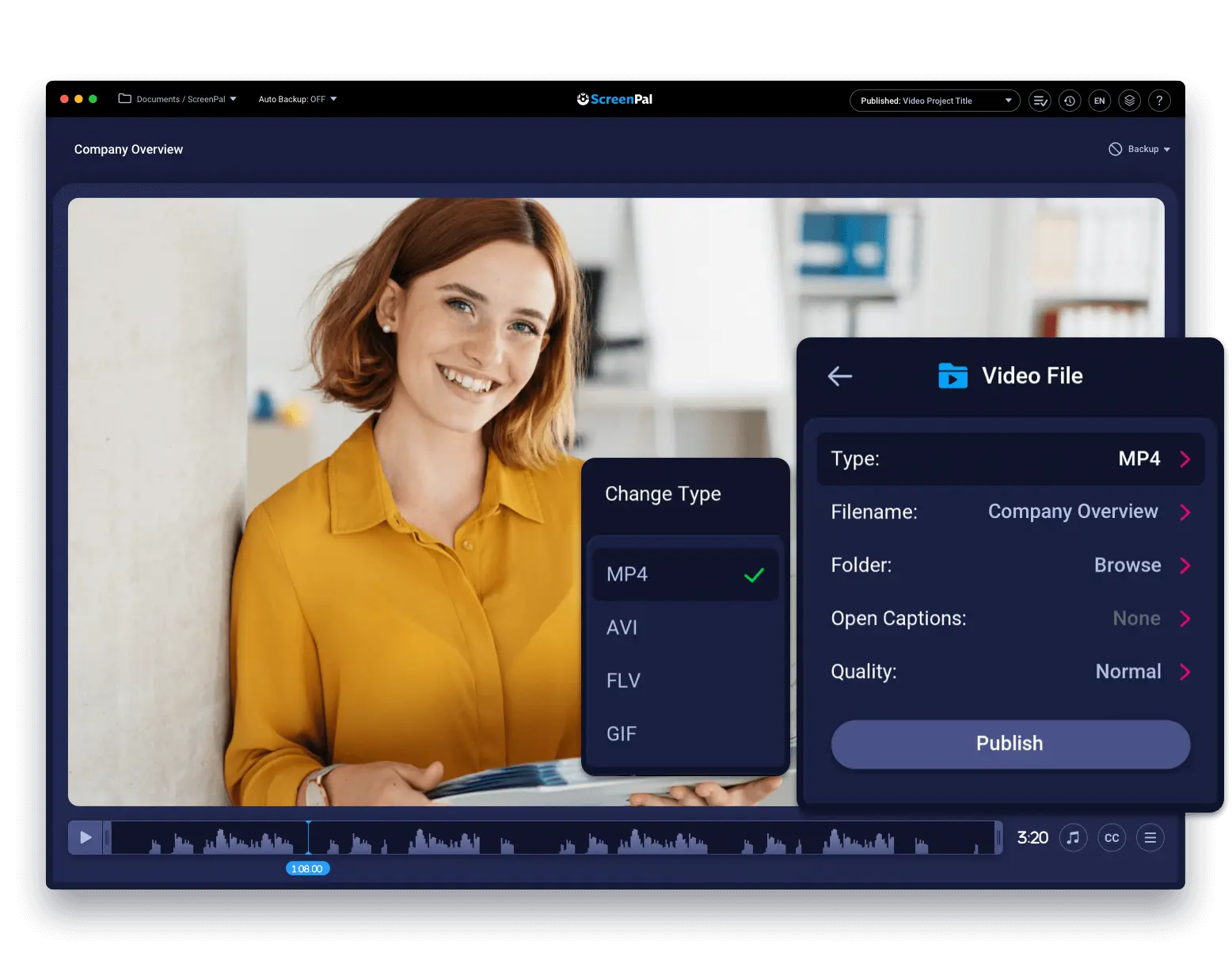 Repurpose Mac and iPhone video files
Make sure your Mac and
iPhone videos
reach the largest audience by repurposing your video as MP4 to work with other media platforms as well. Convert MOV to MP4 and enhance your videos for the best performance without sacrificing quality.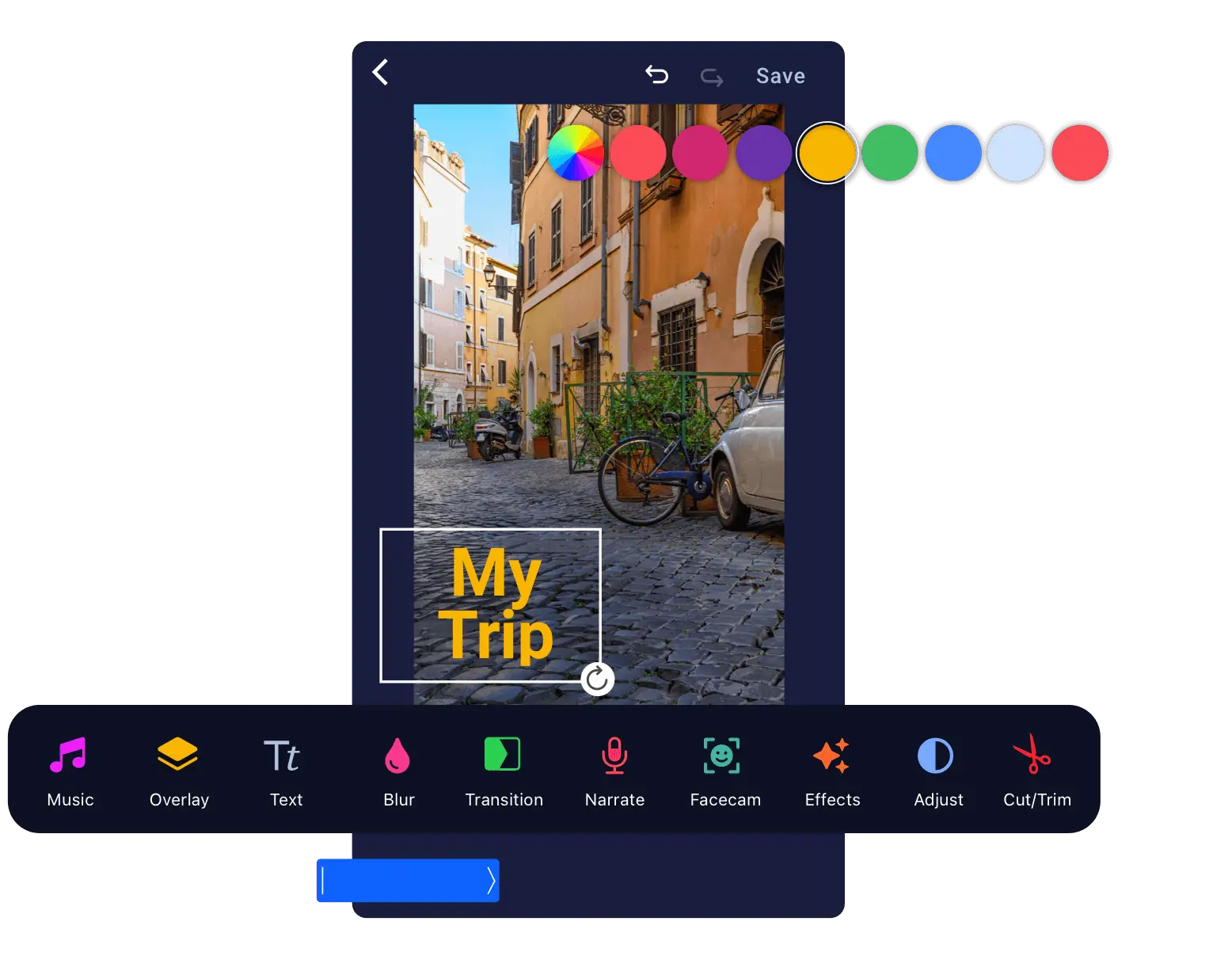 Everything you need to convert & edit videos for free
Our free video editor is simple to use for converting MOV to MP4 and creating high-quality, engaging videos. Free features include:
Sync iPhone videos to your desktop
With a Premier or Max subscription, you can
connect your iPhone to the Desktop Video Editor
and automatically send your MOV files to our full video editor for rich editing. Never worry about converting to MP4 because the video editor will do it for you when saving to device or uploading.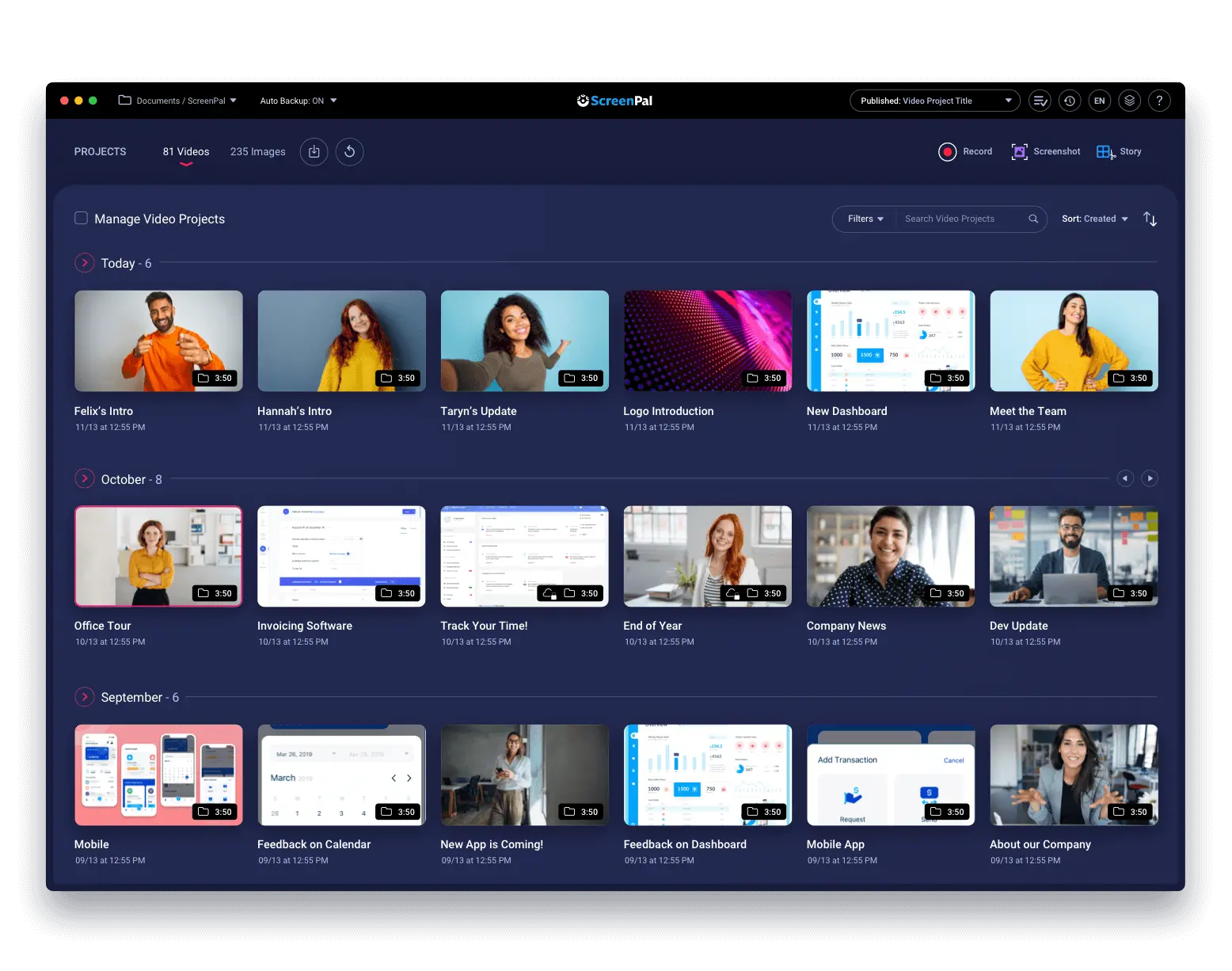 Upgrade for our full-featured video editor
Our full video creation suite offers advanced screen recording, seamless video editing, unlimited hosting & robust content management, in addition to our MOV to MP4 converter. Paid plan features include: