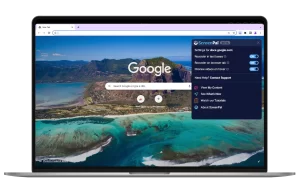 You can quickly launch ScreenPal's video creation tools from your Chrome browser extension. This feature will help you save time by giving you the ability to launch from multiple devices.
You can access the tools from either a PC, Mac, or Chromebook device. All you need to do is download the extension from the Chrome Web Store.
Once you find it, click on 'Add to Chrome.' Once installed, click the extension icon to start recording.
What Fans Are Saying About the Chrome Browser Extension
From educators to sales professionals, ScreenPal users are speaking up about how the extension helps them connect with students, win over clients, train new staff, and more. Here are several reviews we've captured from users.
Shannon, a teacher, says the extension is a fantastic tool to use on any computer with Chrome. 
"I also highly recommend it on Chromebooks," she said. "This is a great tool to use in the classroom. Screencasting software allows students to create vlogs, how-to type videos, annotated slide presentations, and explain their understanding. ScreenPal is an invaluable tool in the 21st Century classroom."
Terez, another teacher, also raved about the extension. "I'm a teacher and I can't live without this! Use it for flipped lessons and have started making my students create screencasts to demonstrate their learning!"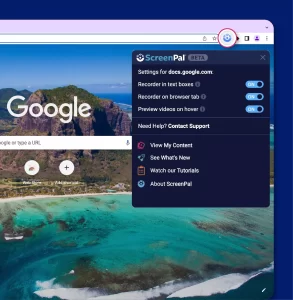 Tom, a business professional, likes that he doesn't need to navigate to a website to open the screen recorder. 
"The extension allows me to quickly open a session and record within seconds," he says. "I find myself recording all kinds of sessions to share onboarding tips for our customers, training videos for staff, and documenting issues when working with our technical staff for troubleshooting. There are some limitations with the free option, but I haven't found any issues I can't work around and it perfectly fits my needs."