Take a full-page screenshot to share everything that matters. Capture any area of your screen with horizontal and vertical scrolling captures. No more manual stitching – get a single image for easy editing and sharing.
Available on Mac and Windows.  
Capture larger areas with scrolling screenshots
Seamlessly captures any off-screen area
Scroll vertically and horizontally to capture non-visible areas of your screen with a scrolling screenshot. No more manual image stitching! Perfect for long web pages, wide spreadsheets, lengthy emails, and social media threads.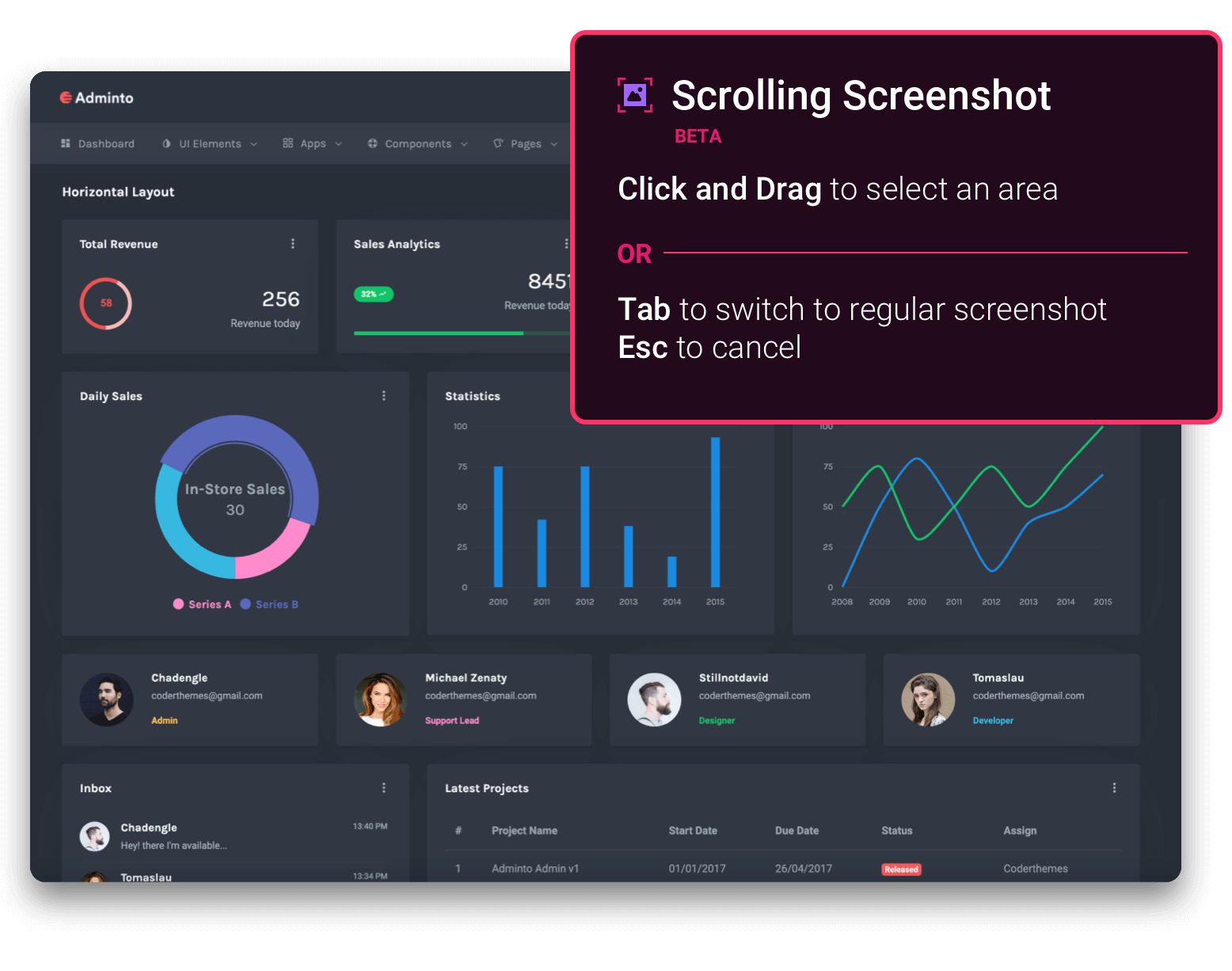 Quick, flexible screenshot options
Capture any part of your screen in seconds with our flexible screenshot tool. Capture your full screen or active window in a single click, or click and drag to start your scrolling screenshot.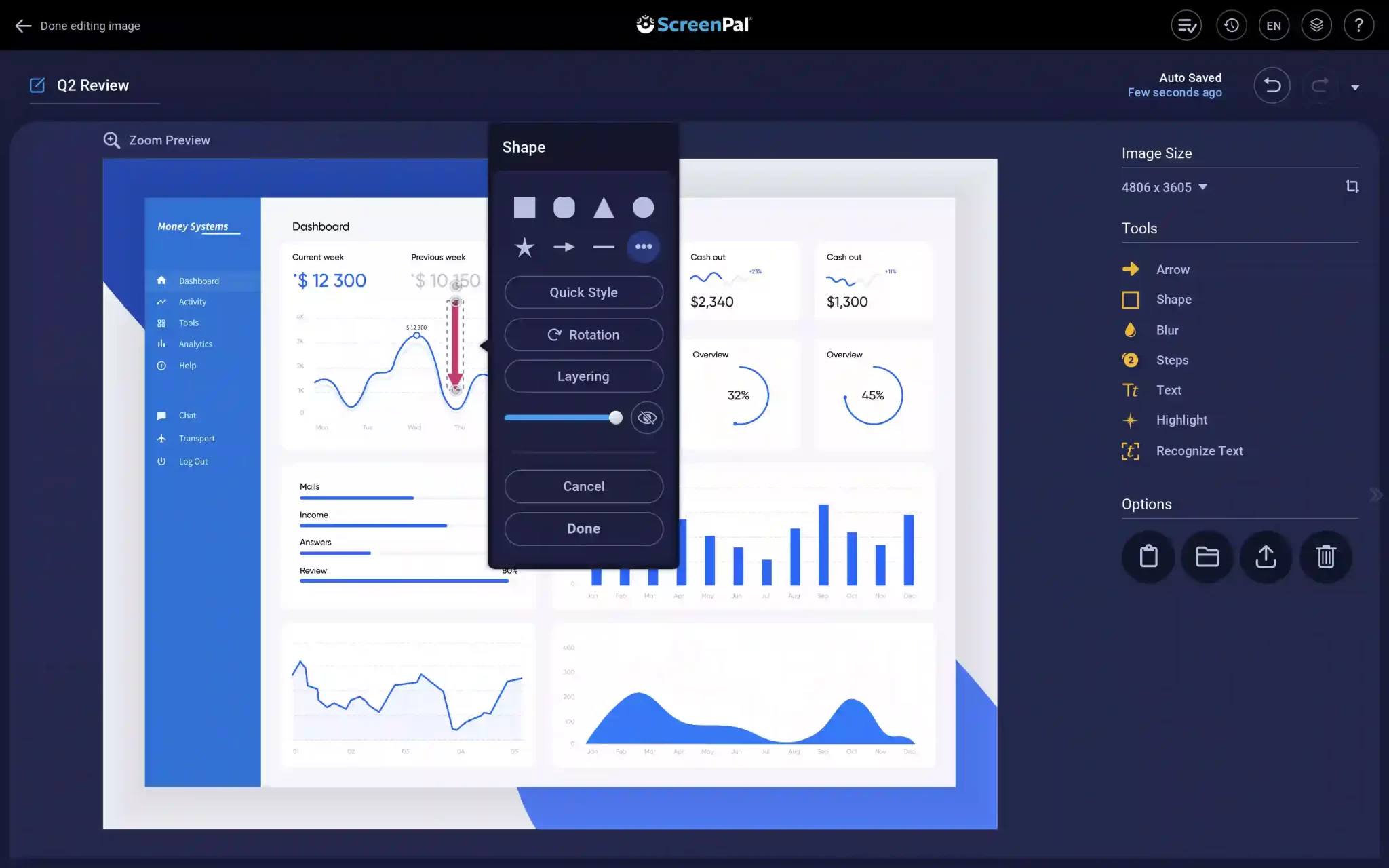 How to take a scrolling screenshot
Launch screenshot tool
Click the screenshot button or use your keyboard snipping tool shortcut to start a screenshot.
Select screen area 
Click and drag your mouse to select your snip area, click on any app window or hit return for full screen.
Enhance and share
Use the image editor to crop and resize, add annotation and edit text via OCR, & more. Share via your favorite apps or upload and get a link instantly.
Use scrolling screenshots to capture large areas
Web pages
You may have a webpage that has information off screen and you need to capture and scroll to get the full capture.   
Spreadsheets
Have a large spreadsheet and need to share all the data with your team. No problem! Take a scrolling screenshot and capture the data to share.
Email and chat threads
Long emails and chat threads can include invaluable information to gain context.  Capture it all with scrolling screenshots!
Clarify your message with annotated screenshots
Annotate and enhance your screenshots with the image editor for clear communication. Crop your full-page screenshots to remove non-essential information or resize the image to make sharing easier. Add numbered steps tool to illustrate a process, highlight key areas of your image for emphasis, and add rich text to provide context.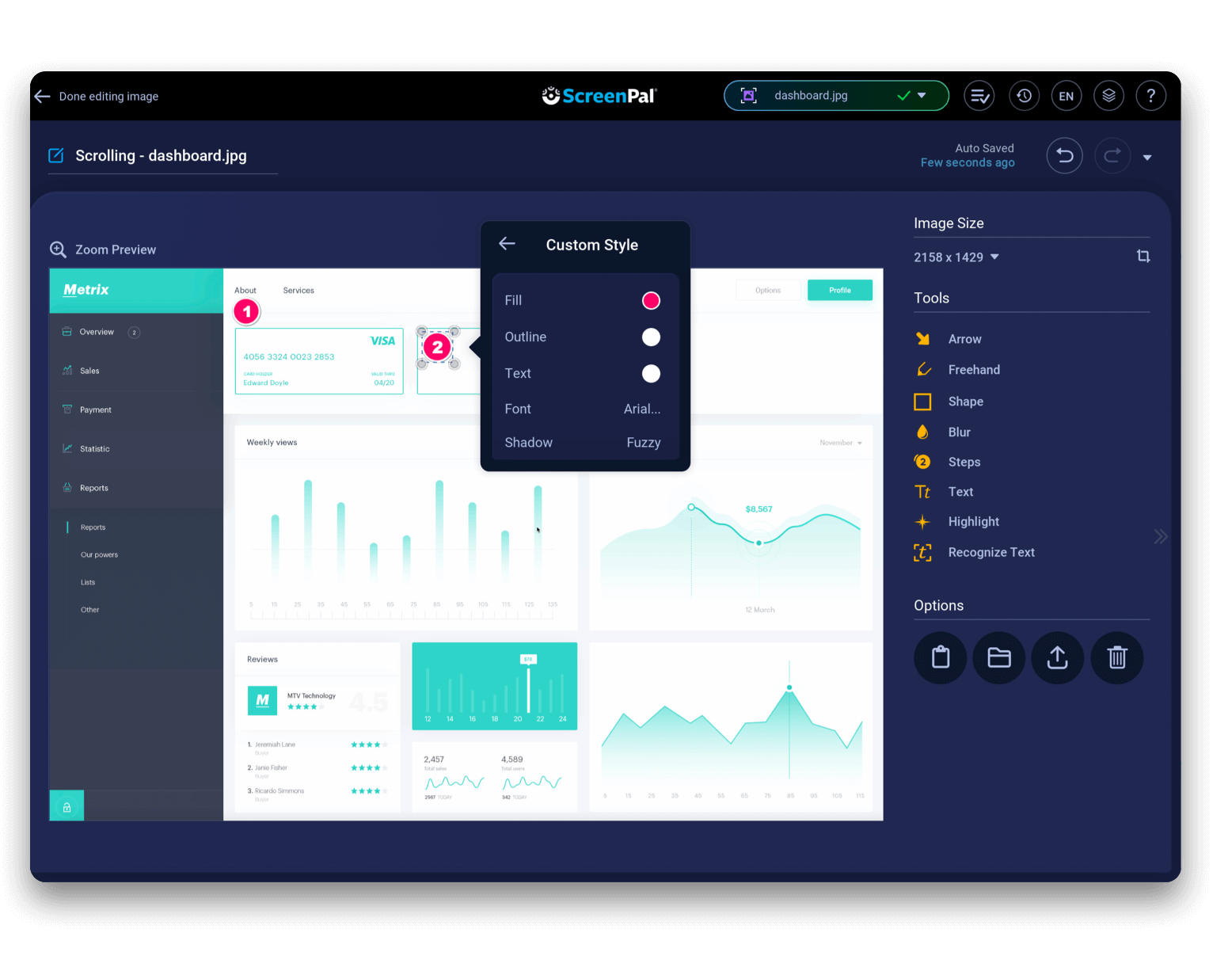 Share scrolling screenshots with colleagues
Paste your screenshot into email, share over social, or share a link from your uploaded image. When you upload to ScreenPal hosting, you can add meta data and get other options to customize how you share large screenshots, including custom links and embed codes, privacy settings and more.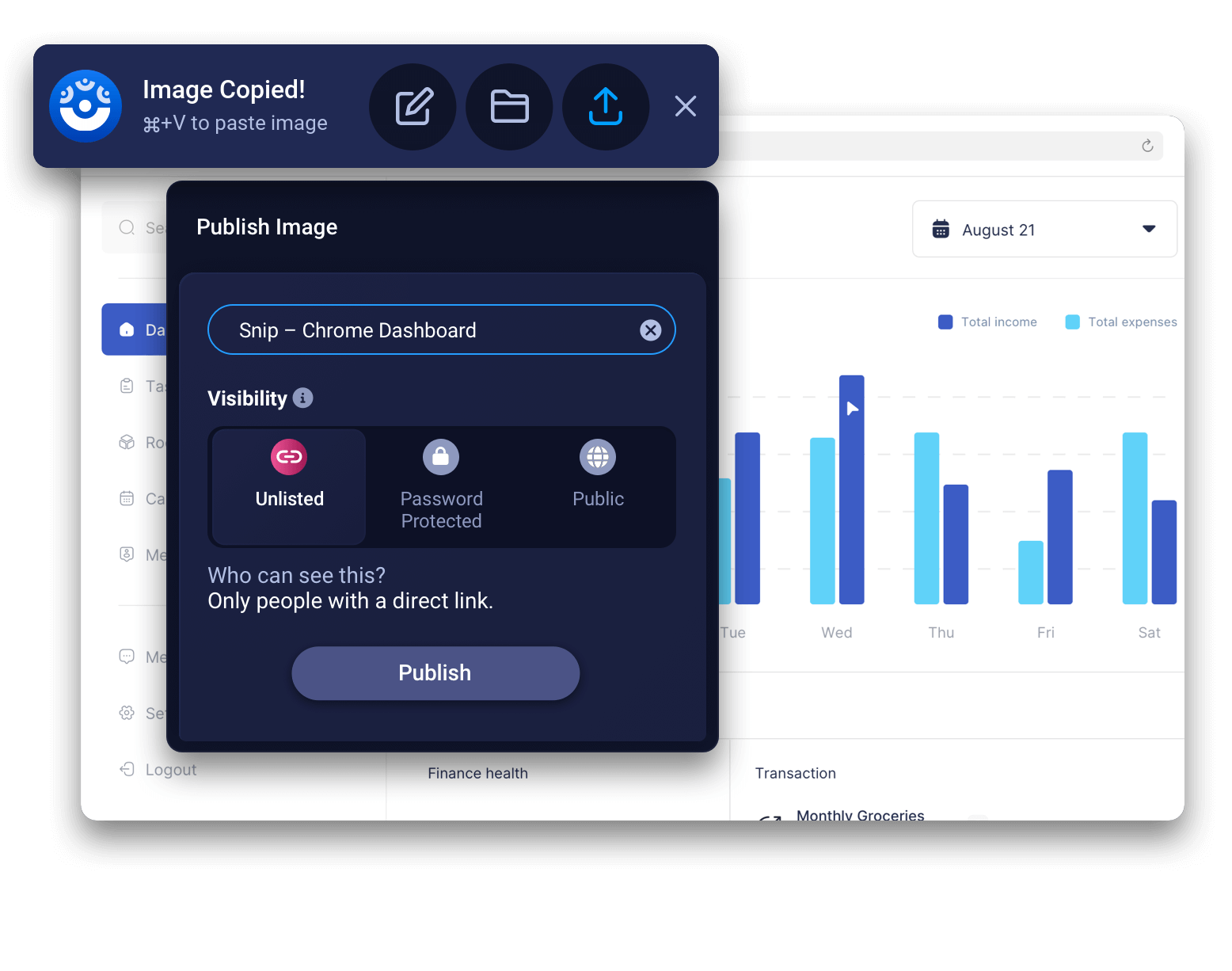 Free Screenshots & Image Editing
Instantly capture your screen for easy communication. Free features include:






Upgrade for advanced screenshots and image editing
Get scrolling screenshots and the advanced image editor to capture and share ideas.