Say hi to ScreenPal! Our company, tools, and services are now called ScreenPal. Read the news.  As part of the rebranding, we have also introduced a cohesive look and feel across all of our platforms.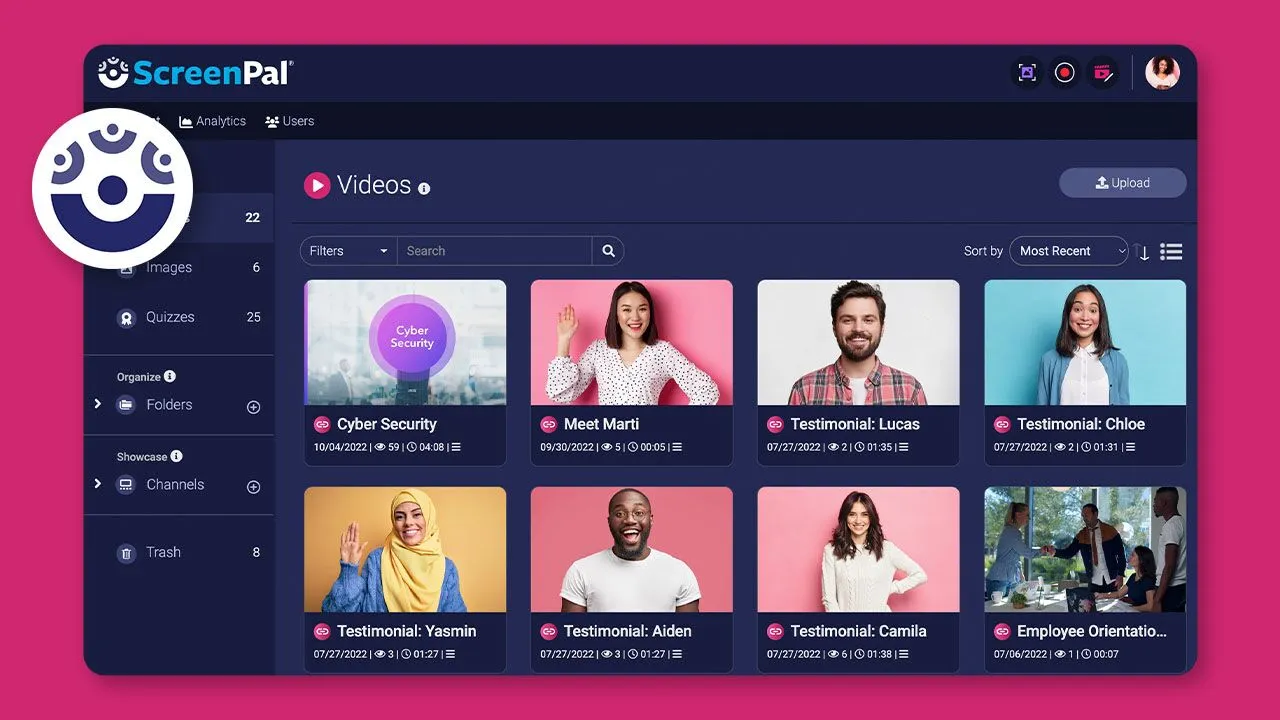 What's new:
ScreenPal! You'll notice new colors, icons, and our new brand.
To access the content you have uploaded, visit ScreenPal.com. (Don't worry, we will redirect you if you forget.)
Extra helpful info:
All the content you have shared (or embedded) using Screencast-O-Matic.com is still available to your viewers.
Analytics data in your content hosting platform will be unaffected by this change.
Your username and password from Screencast-O-Matic will work on ScreenPal.