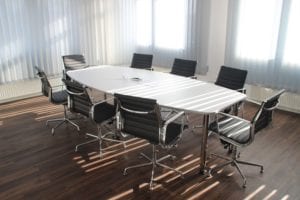 Work-from-home employees are alone no more. The novel coronavirus is forcing millions of workers to stay home. As COVID-19 spreads, companies are ordering workers to set up makeshift home offices. Yet for many, there is one aspect of work they can't duplicate at home– a human connection.
Reaching out to people is important to maintain a healthy balance while working remotely. It's an issue remote workers often solve with video. 
Integrating Video Into Your Workflow 
Screencasting is a user-friendly technology designed to help people connect. Tools like ScreenPal allow users to record themselves while also sharing what's on their computer screen. The user-generated videos can be edited, stored online, or shared. 
Below is a list of video integrations to implement as you adjust to working from home. 
Streamline Meetings 
The popular virtual conferencing app, Zoom, is transforming office meetings. Zoom allows employees to see each other, talk, and share computer screens. Pairing Zoom with ScreenPal's screen recorder creates a copy of your entire meeting.
Whether it's a webinar or a meeting, users can take their experience one step further and edit their meeting video, clip highlights, or share portions of it with the ScreenPal video editor. 
You can include a webcam on your Zoom recordings to emphasize points in a meeting.  You can also add image overlays, add slides or graphics to your recording.
Improve Workforce Communication 
Slack and Basecamp are easy asynchronous communication and project management systems. They offer a way to share ideas, give feedback, and track progress.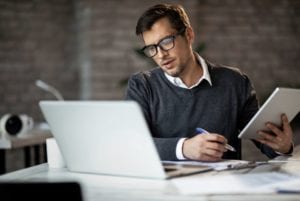 But don't let your thoughts get lost in translation while communicating with your team. Create videos to better drive the conversation. 
Add video links to Slack channels or streamline office communication by introducing video into your Basecamp HQ.
You can annotate videos and use arrows, text or highlights to emphasize points.  You can also use audio tracks including narration and computer audio. 
Enhance Presentations 
Combine ScreenPal with Google Slides or PowerPoint to record your next presentation. The screen recorder can create your slideshows while you narrate, then save and share the entire production with one click. 
Leaders at the industrial automation company, Festo, credit this integration with taking their presentations to the next level. ScreenPal has allowed the company to streamline and simplify the creation of presentations.
In just 5 easy steps anyone can bring a slide presentation to life with ScreenPal. It's a creative, time-saving way to build sales presentations or training materials for new employees. 
Customer Service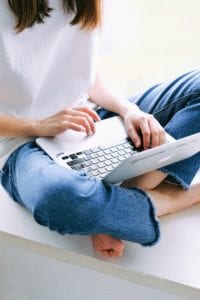 Savvy companies are incorporating videos into their customer service plans too. Screencasting is a clever way to create troubleshooting videos and help clients solve technical issues. 
Social media management company AgoraPulse integrates ScreenPal into their customer service response. Videos are used to create tutorials and customer service responses. 
ScreenPal also offers an Android and IOS app. Customer service agents can record specific help videos if the issue is platform dependent. The videos can then be shared in support platforms like Live Agent & Freshdesk. 
Custom API
The ScreenPal integrations aren't limited to seven examples above. A complete list of integrations can be found on the website. 
The possibilities don't end there.
Some companies opt to include the ScreenPal API within their own websites, apps or existing workflow tools. Custom collaborations mean leaders like Festo have the intuitive screencasting technology built into their own systems making it easier for employees to communicate. 
"Everybody at Festo can use it without any admin rights," explains Festo technology consultant Manuel Schmidt, "so we offer the tool as a job applet within our own management system. It can easily open up from your learning management system."
Success With Video
Companies are seeing success by integrating video into their workflow. 
AgoraPulse has employees spread across 15 countries. For them, video is essential to their daily operation long before the coronavirus scare.
"Quicker, clearer communication among the entire team. ScreenPal saves us hours of waiting for an email response or trying to set up phone calls across datelines," explains AgoraPulse Product Marketing Director Lisa Kalner Williams.
It's proof that an emergency doesn't have to sideline your workforce. Employees can continue to work effectively by utilizing video integrations.