Add background music to videos and set the right tone for your audience. 
Easily add free background music or tracks from your library to a video and create the right mood for your audience.  Edit the music with fades, volume adjustments and normalization.
Add background music to a section or your entire video
Set the perfect tone

 for your audience

Matching music to the emotional intent of your video can enhance overall viewing enjoyment and comprehension. Whether your video is intended to excite, be thought provoking, or convey any emotion, a music track can be the perfect compliment for telling your story.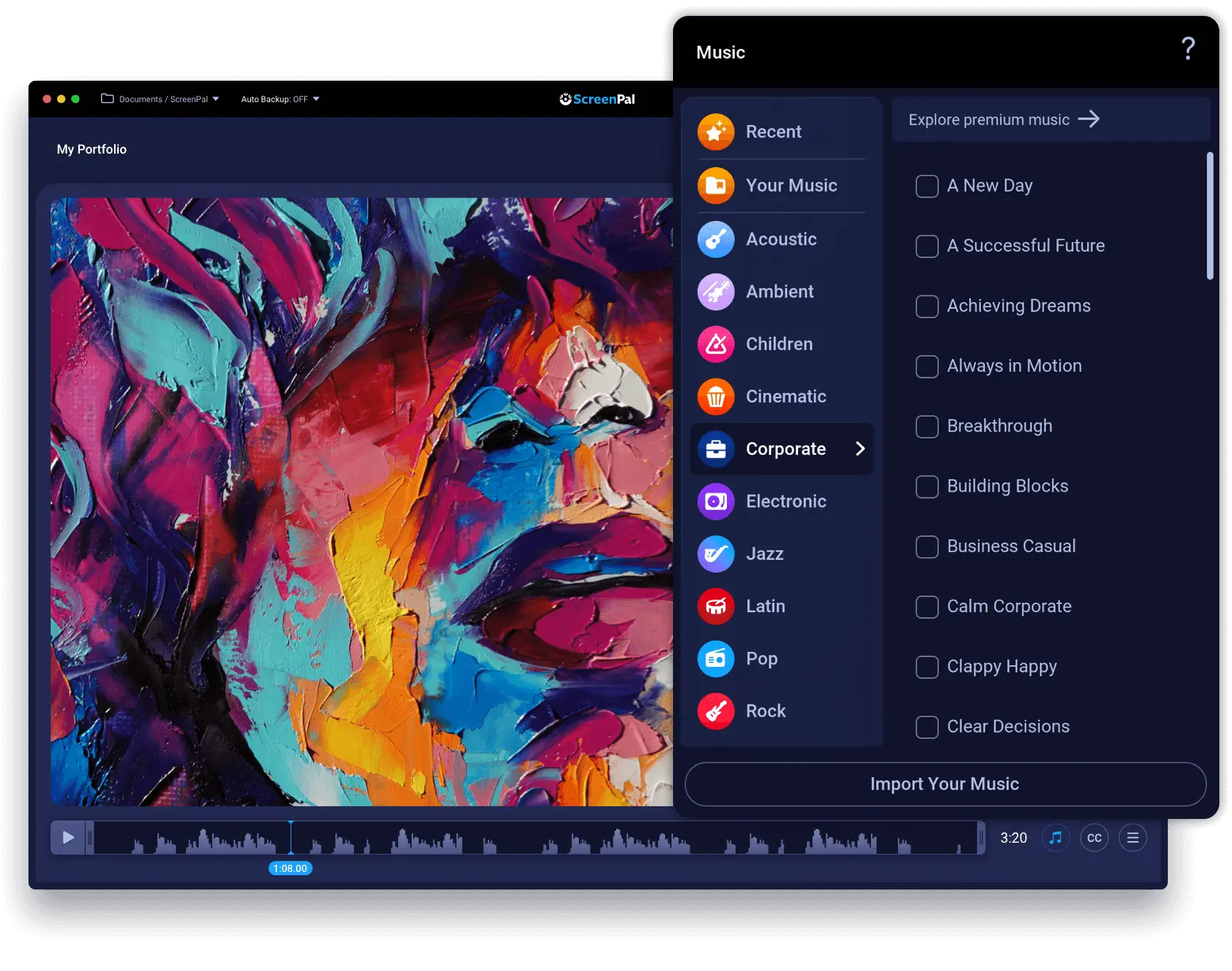 Add more than just background music
Drive excitement, set a mood, and engage your audience with sound effects and voiceover, in addition to music. Add audio to video in any section of your video. Complement your story with narration. Add emphasis with the perfect sound effect. Use music strategically in specific sections of your video where you want to direct the viewers attention.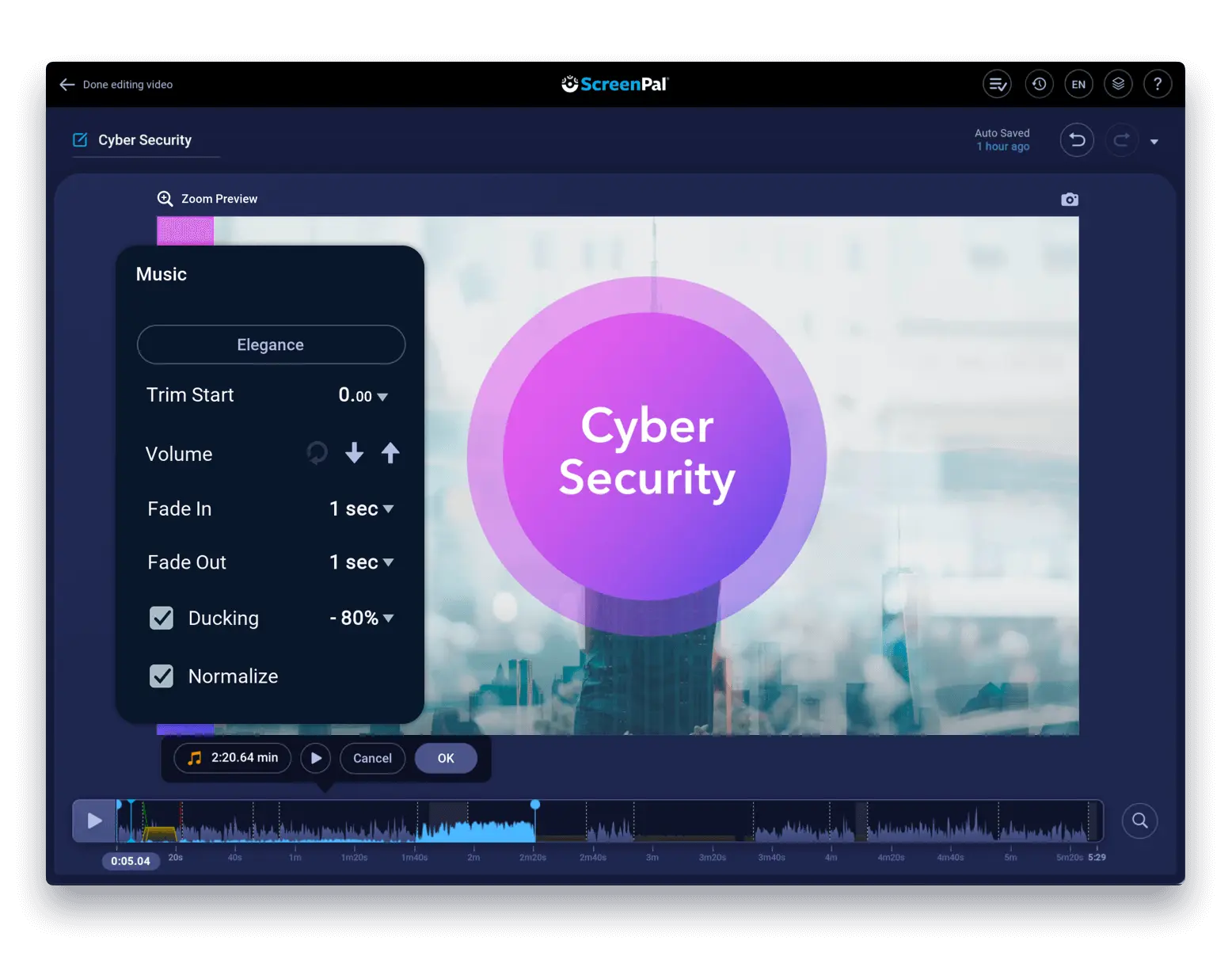 How to add background music
Explore & add music
Add a music track to the entire video or to a specific section.
Edit music
Edit the audio of your music and publish for your audience to enjoy.
Background music to perfectly match any kind of video
Whether your viewers are prospects, students, employees, family or friends, background music can improve delivery of your video.
Marketing videos
Music backgrounds can drive the intended emotional response and keep the audiences attention so your message is impactful.
Educational videos
A well-placed music track helps focus attention and enhance concentration which improves overall learning comprehension for your students.
Social media
Excite your audience and communicate your brand with fun video music backgrounds. Beat the competition with exciting and engaging content.
Add royalty-free background music to videos
Grab a royalty-free track from our
built-in music library
or import a track from your device.  You can add a music track to your entire video with the global music feature or only to a section of the video using the timeline editing tools, including adding to multiple sections.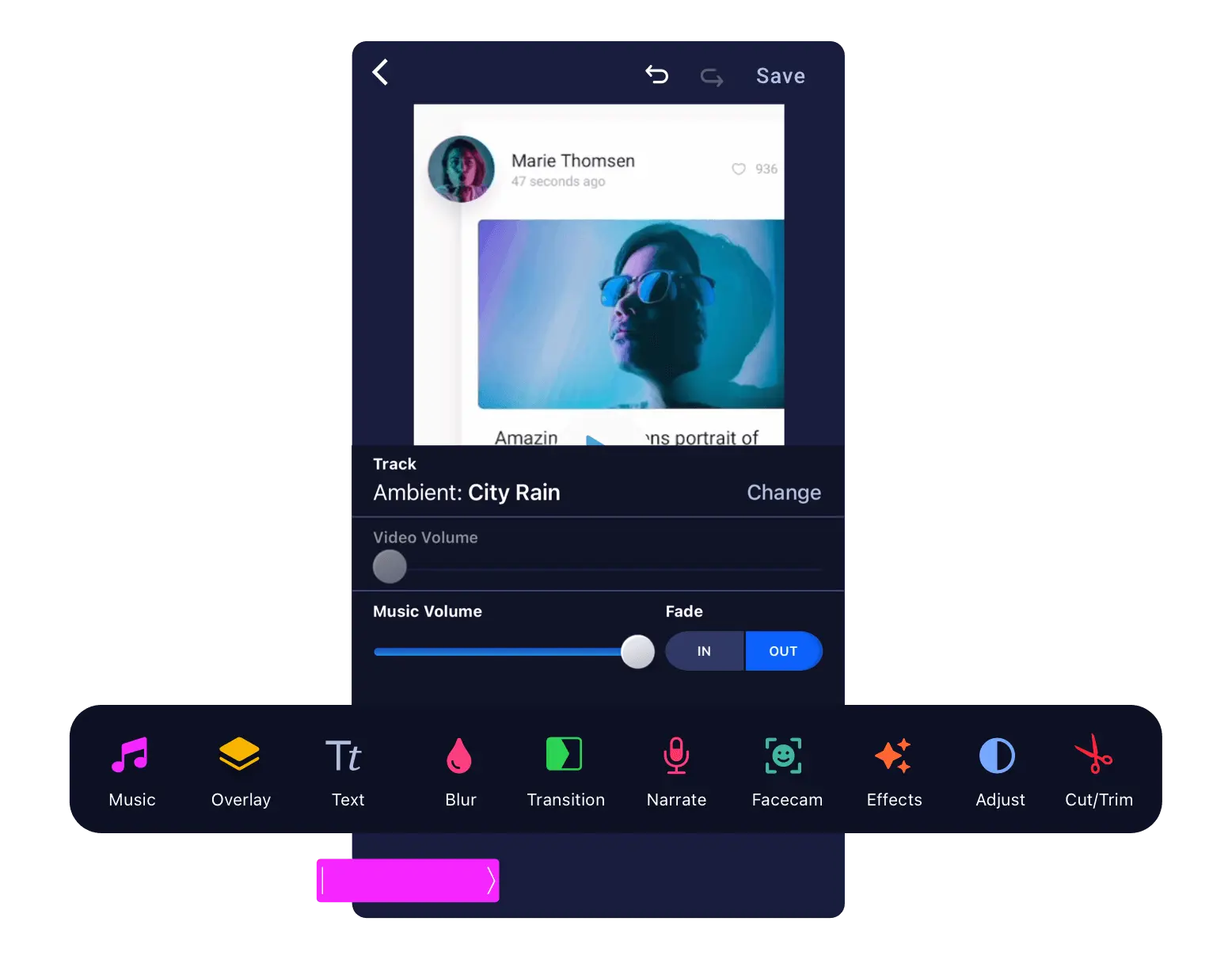 Edit your music track to fit your video content
After adding your music track you can edit the audio. Fade in & fade out your music, increase or decrease the volume, set audio ducking to align volume with other audio tracks, and normalize audio. Loop your music to continuously play during the entire video. Once your music track is selected you can easily replace music with another track to create a new tone for you video!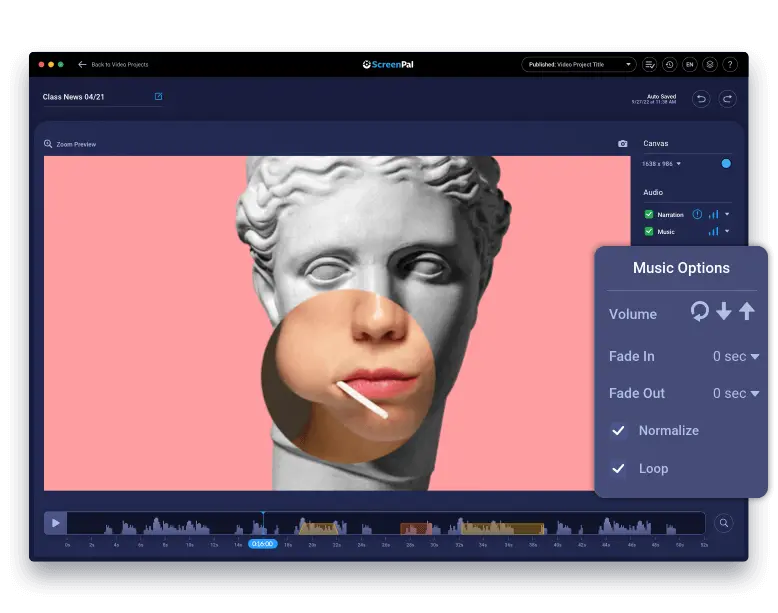 Add background music to videos and more for free
Our free video editor is simple to use and provides all you need to easily create high-quality, engaging videos. Free features include:






Upgrade for our full-featured video editor
Our full video creation suite offers advanced screen recording, seamless video editing, unlimited hosting & robust content management. Additional features include:
Get Premium stock background music
Your video creation deserves the perfect music background. Our extensive Premium Stock Music library includes thousands of copyright-free background music tracks in many categories and genres to perfectly match your video. Upgrade to Solo Max or a Team Plan to access the Premium Stock Library.