Elevate your videos with captivating soundtracks. Music enhances video engagement, conveys emotions, and builds compelling narratives effortlessly. Easily add music to video using ScreenPal's intuitive video editor.
Easily add audio, music, and sound effects to videos
Improve video engagement

with music

Add a melodic touch to your videos to captivate your audience's emotions. Music enriches storytelling, infuses mood, and makes your videos more compelling and shareable.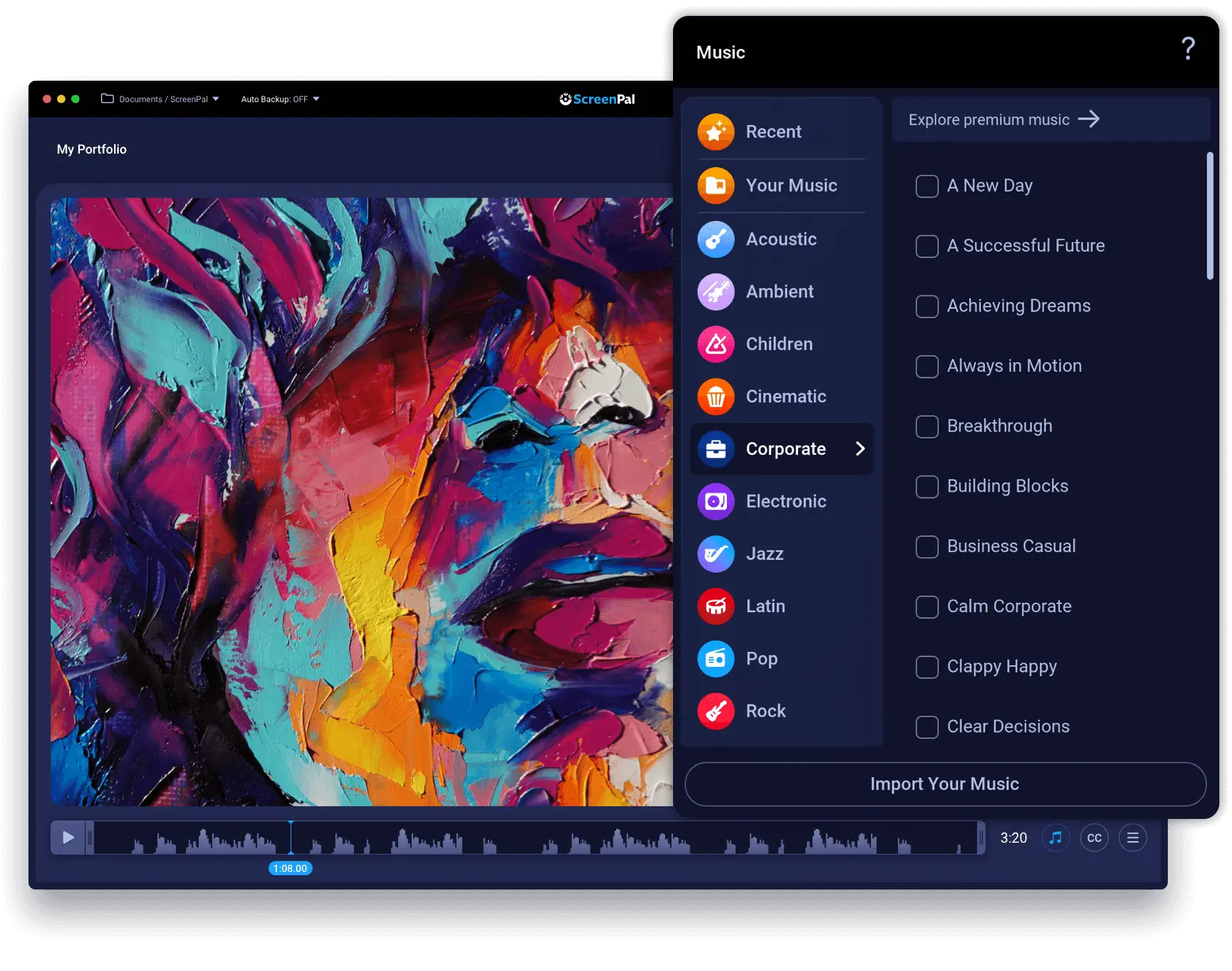 Get creative

with audio

Go beyond music and incorporate sound effects and narration in any section of your video to create dynamic and immersive video experiences, giving depth and context to your visuals.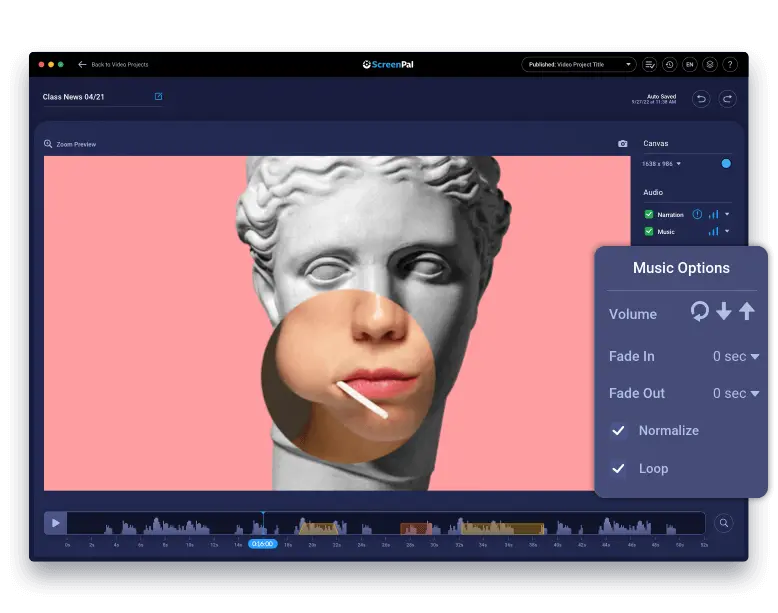 How to add music to video
Add music to video
Click "Music" and choose from the built-in library of royalty-free stock music clips, or import your own audio.
Music can enhance any video
Bring your story to life with the perfect music track for every type of video.
Travel videos
Enhance your travel videos with music to transport viewers to fun destinations and relive adventures.
Workout videos
Energize your fitness videos with rhythmic beats to keep your audience motivated and moving.
Recipe demonstrations
Turn cooking tutorials into delightful experiences with background music that matches the cuisine.
Product unboxings
Create suspense in unboxing videos with music that builds anticipation for the big reveal.
Wedding highlights
Add romantic melodies to wedding videos, amplifying emotions captured on that special day.
Real estate videos
Make potential buyers feel at home with music that complements the property's ambiance.
Add stock music for free
Explore ScreenPal's built-in stock library, offering a great selection of royalty-free music to suit every genre and mood. Choose from free music tracks in every category to fit any video.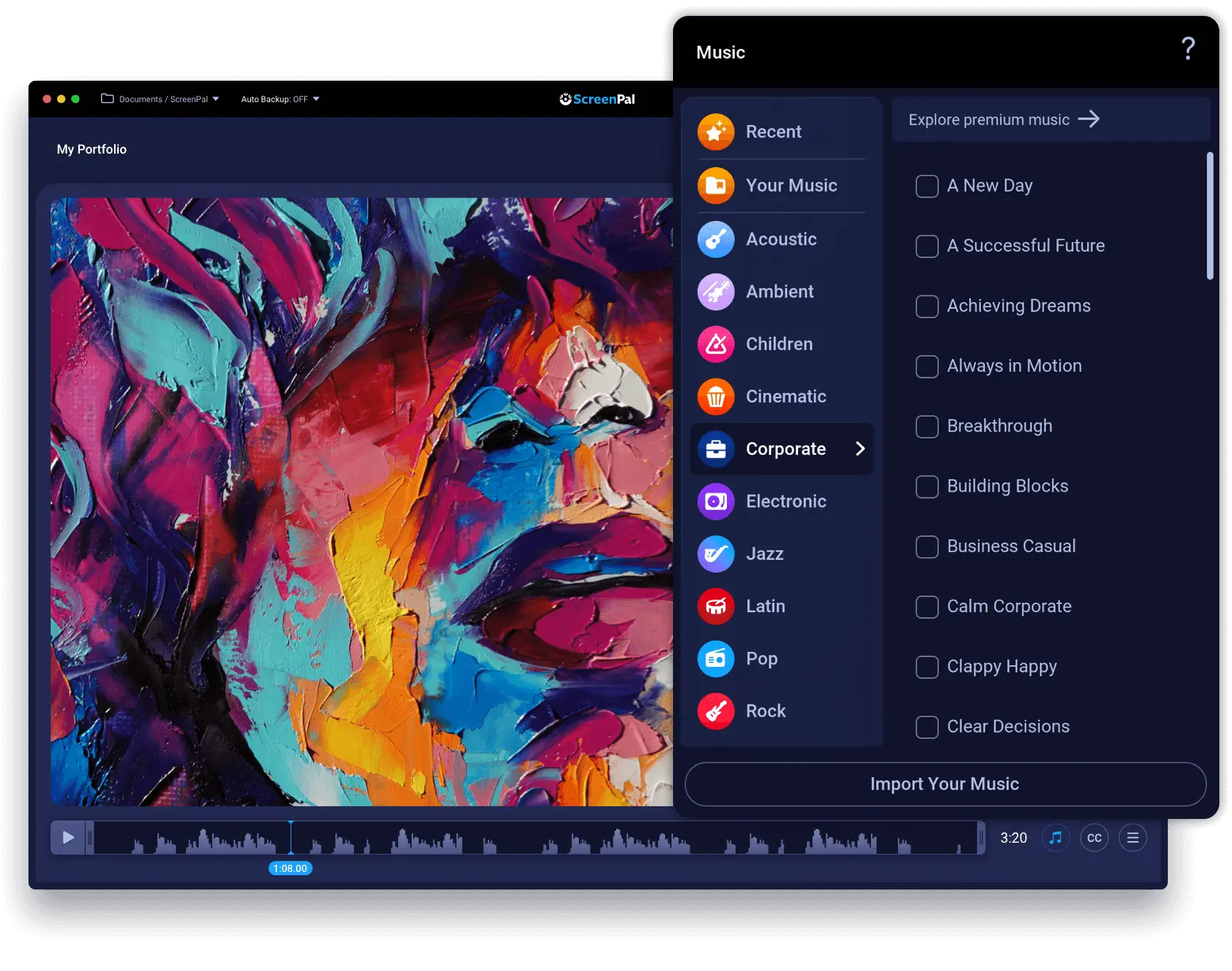 Edit multiple tracks of audio for free
Easily add and edit multiple audio tracks to your video. Add music and sound effects to sections of your video in the video editor, along with voiceover narration and background music. Adjust volume, fade audio in and out, and normalize and loop audio, all for free.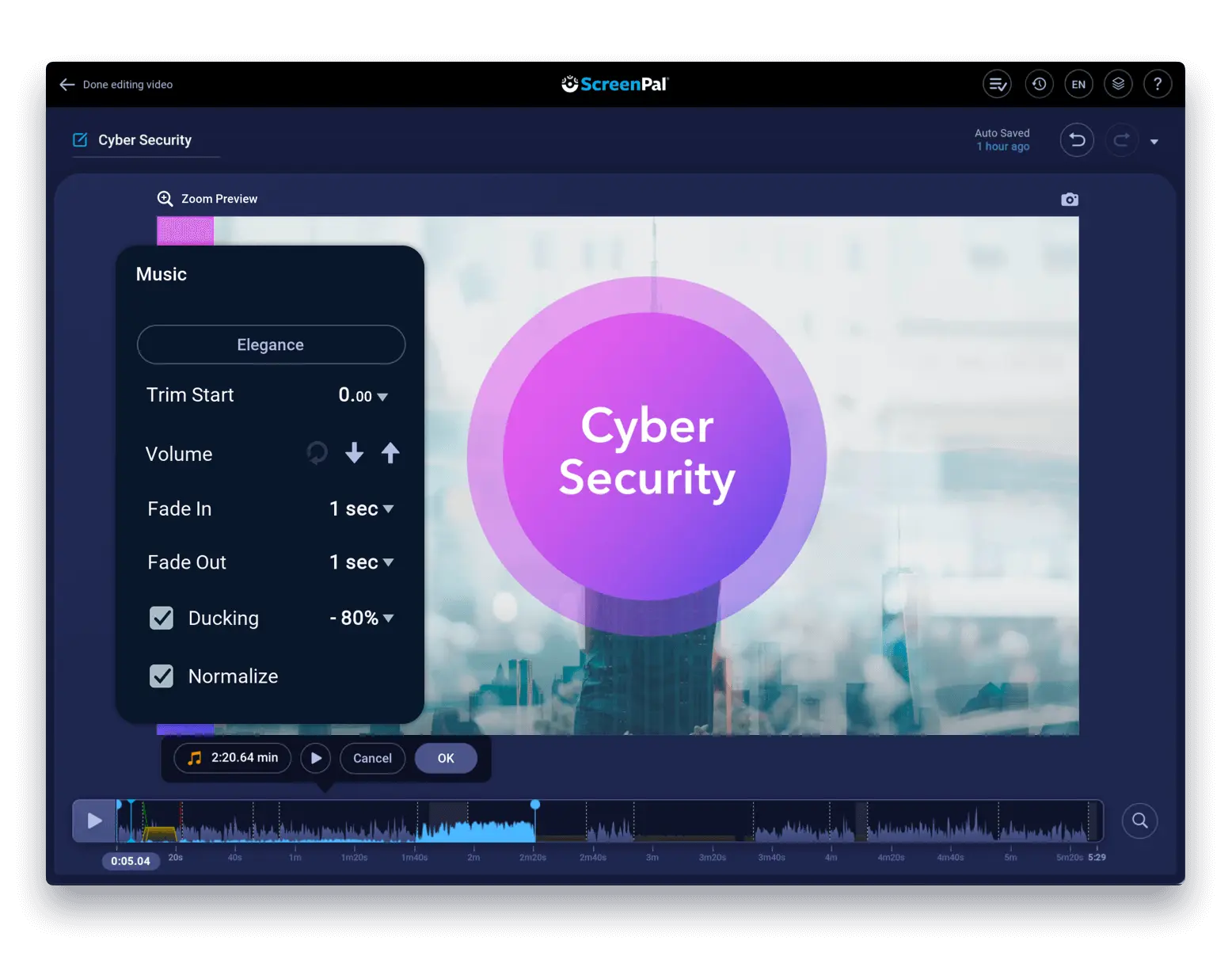 Create engaging videos with free video editing
Create any kind of video with music and sound effects for free with ScreenPal's intuitive video editor. Free features include:






Unlock premium stock music for every video project
Make every video unique with unlimited use of thousands of royalty-free stock music tracks. Unlock the Premium Stock audio library with a Solo Max or Team subscription.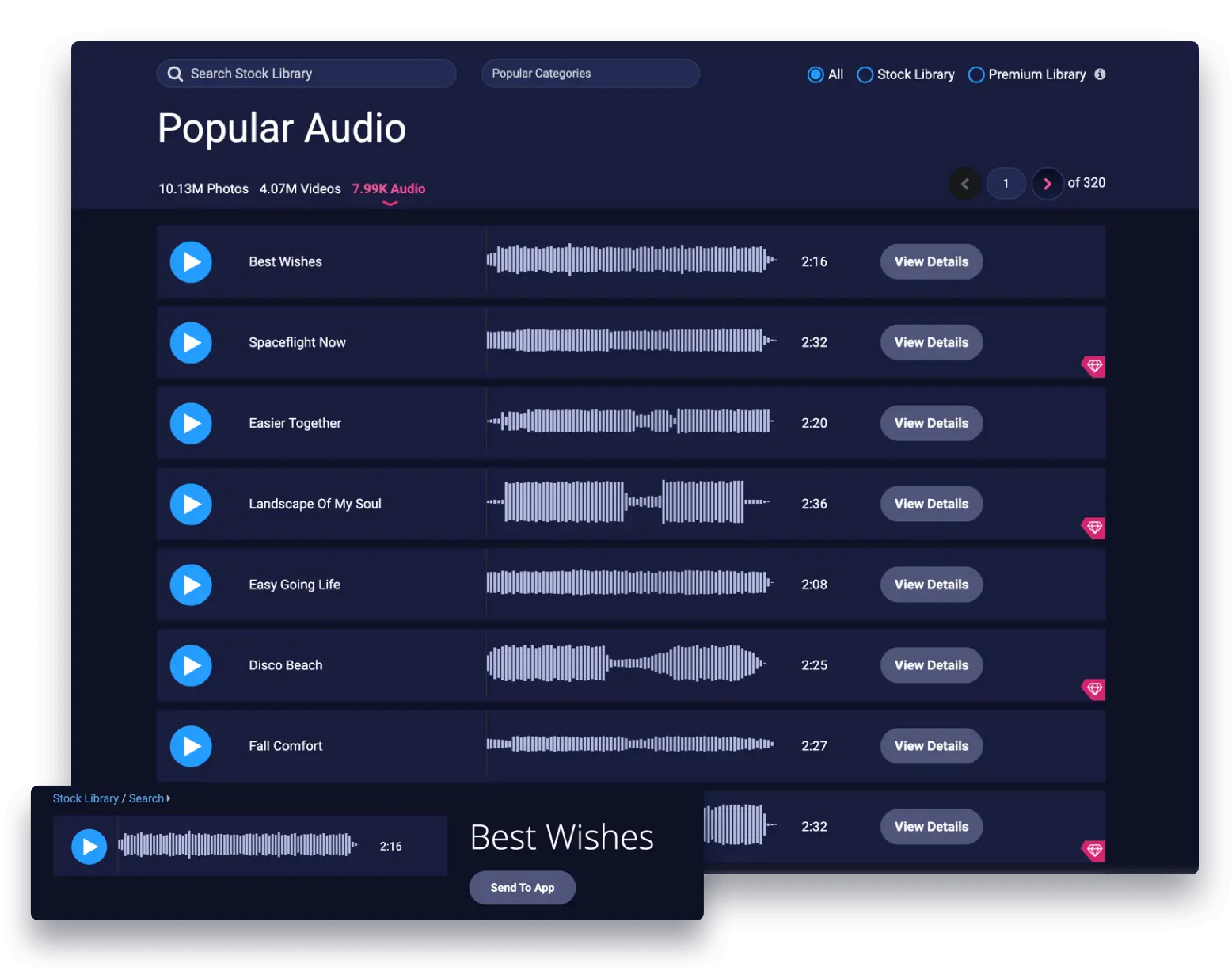 Upgrade for our full-featured video editor
Create engaging, accessible videos with ScreenPal's complete video editing solution. Premium features include: Additional features include: