We are happy to unveil the new Chromebook video app! The free Chromebook screen recorder and video editor elevates the experience of video creation for Chromebook users.
In considering the needs for our next generation Chromebook app, we asked our community what was most important, and two requests were clear:
The need for a screen recorder with the ability to resize and adjust the recording area. It's a similar experience you'll find in our easy Windows/Mac desktop screen recorder.
Video editing tools!  The ability to enhance your recordings and videos with a robust video editor native to a Chromebook device.  Not just trim and cut tools, but a video editor filled with the tools you need to enhance your videos.
The free, easy to use video creation app for Chromebook is now available in the Google Play Store.   This is a purpose-built Chromebook app that aligns with our Windows and Mac desktop experience.
Here are all the top features you'll get with the Chromebook Screen Recorder and Video Editor.
Enhanced Screen Recording on Chromebook
The desktop screen recording features you love is now on Chromebook with all of these amazing features:
Free to use: Easily launch the screen recorder for free from any Chromebook device.

Capture what's most important to you: Record any area of your screen, webcam, or both!  Use picture-in-picture capabilities and record your screen and webcam. (Recording any area of your screen means you capture only the areas you want and not unwanted information)
Unlimited recordings: You can record as many videos as you want! It's unlimited for any recordings up to 15 minutes in length.
Save and share with ease: Numerous options to save and share! The free screen recorder allows you to save your videos as MP4 or you can upload them to your ScreenPal account, Google Drive, or YouTube.
Add your narration:  Add and record your voice from your microphone on any recording.
Create videos offline, anytime: You can launch the screen recorder even when you don't have internet or wifi access.
Drawing Tools While You Record (Yes, it's free!)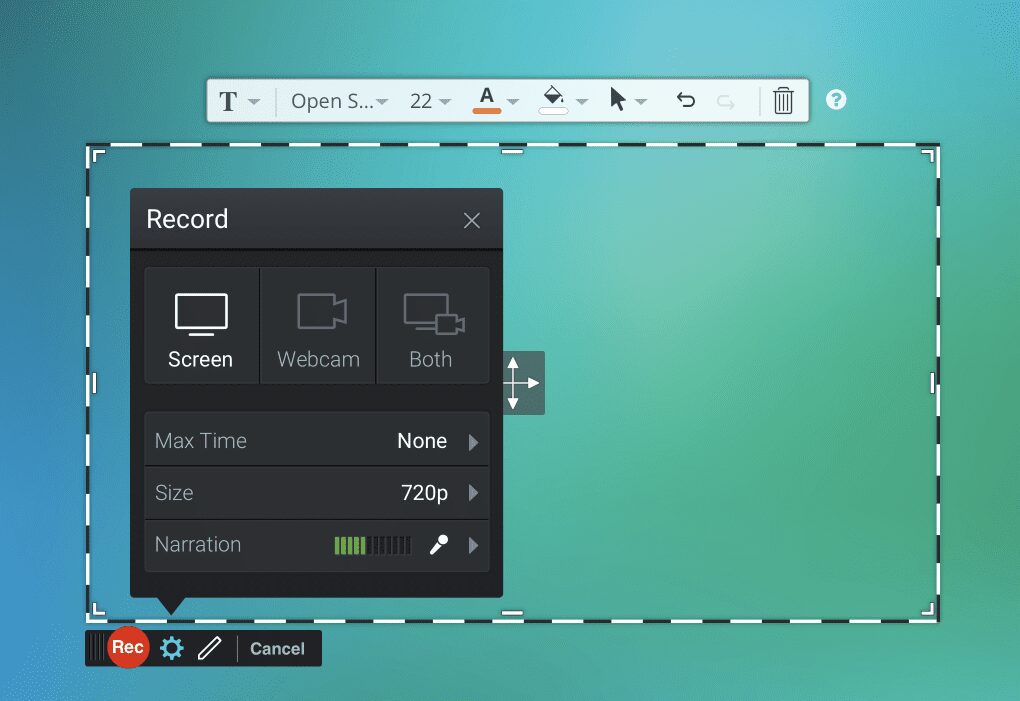 The Chromebook video app features a new set of drawing tools you can use while recording your videos. All you need to do is click on the pencil icon to start drawing.  Here are the tools you can use and yes, it's free!
Easily draw with freehand tools: Easily add emphasis by drawing on your screen. Use the pencil to draw and erase on your screen.
Stylish shapes to illustrate your message: You can add overlays like lines, ovals, rectangles, or arrows to illustrate your message.  Add personalized text to create titles or short messages on your screen.  Style overlays with color, weight, and font choices.
Track with a cursor: You have the option to capture or hide your cursor as you showcase your screen.
Save and store with ease: Automatically save your recordings locally on your computer or sync directly to your Google Drive (ideal for shared devices or devices with limited disk storage).
Easily Edit Video With the New Chromebook Video Editor
The Chromebook Video Editor is filled with everything you need to enhance your recordings and videos. Easily add overlays, stock music, filters, and more! Here's a look at everything you can do in the Chromebook Video Editor.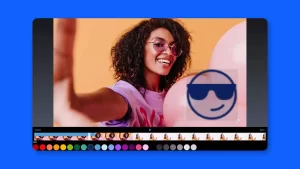 Mix and match content: Easily add content from multiple devices. You can import videos from mobile devices, Google Drive, or your own video library.
Cut and trim what you don't need: Cut sections of your video with our Cut tool. You can make multiple cuts across selected sections of your video.
Crop for easy sharing: Easily crop and share your videos with the Crop tool.  Crop your videos to fit social sites including Instagram.  We provide standard preset sizes or create your own custom crop.
Fit the mood with filters: Fit the mood of your video by picking a filter.  Choose from Vivid, Warm, Silvertone, and more!
Add music to enhance the mood: Import your own music or choose one from our royalty-free music library.
Create messages with rich text: Add rich text on any part of your video.  Adjust the size, pick a color, and a font to add to your video.
Overlay images and videos to add to your story: You can overlay images or videos from your own library or choose one from ScreenPal's Stock Library which is filled with hundreds of images and videos.
Blur out sensitive information: You can add a blur to any section of your screen or video.
Quickly record narration: Forgot to say something in your recording? or need to add voiceover narration to your video? You can use the Narrate tool.
Change the speed: You can speed up your video or slow it down with one easy click of our Speed tool.
Rotate your video: Are things right-side-up or upside down? With the Rotate tool, you can rotate it to whatever side you want!
Chromebook Video Publishing and Sharing
The Chromebook app has powerful built-in options for saving and sharing your recordings and videos.  Here are a few highlights: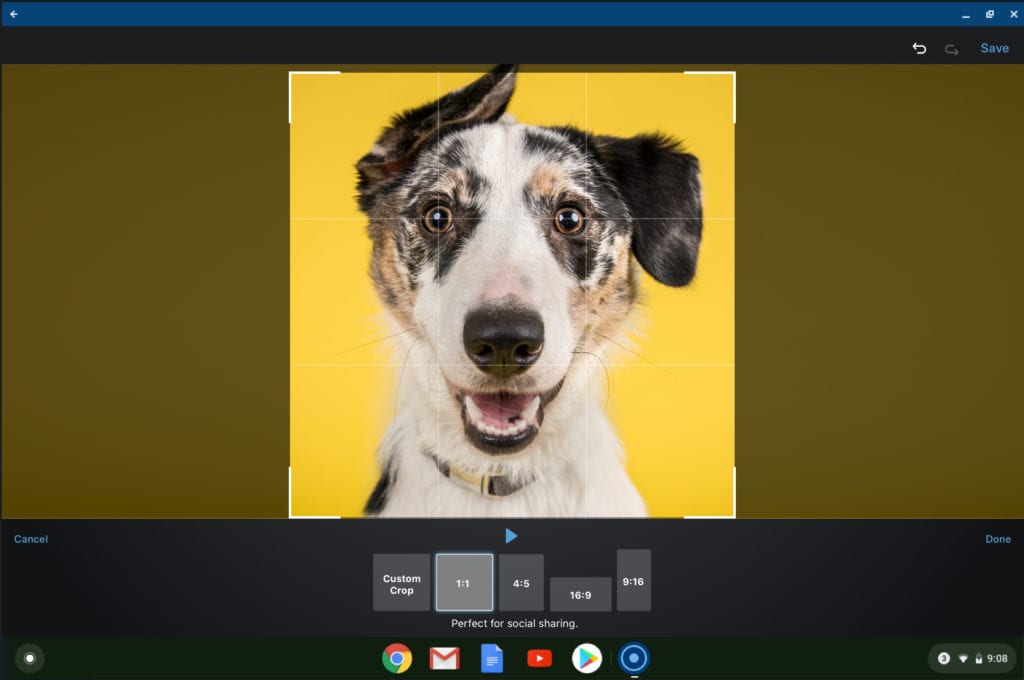 Multiple options to save: You can upload your finished videos to Google Drive, YouTube, or save to your desktop.
Easily share your videos: Use the Share Menu to instantly share your video through other available apps (email, messaging, social, etc.).
Hosting and collaboration at your fingertips: Take advantage of ScreenPal's content hosting and collaboration services. Learn more
More to Come With Chromebook!
As we sought your guidance on what was needed in a Chromebook screen recorder and video editor, we consulted with Google following the announcement of the planned June 2022 sunset of Chrome OS Apps.  We wanted to confirm that the investment we were making in our Android App was fully viable and would have long-term support from Google and Google for Education.
Although we will continue to offer the Chrome OS app, we will focus our new efforts on the new Google Android app.  Even today, it includes a ton more capabilities that will enhance your experience and make your videos shine.
It is early and we are looking for your feedback on improvements and new features.  There is much more we are planning and we would love to hear what features you think are most important.
Get the Google Play ScreenPal app.