Every student needs a laptop nowadays, whether for the occasional homework assignment, or online courses. That's why a growing number of US schools now provide a laptop for each student to use throughout the school year. Chromebooks are the device of choice in many of these schools. At the same time, video has become an effective way to make learning more accessible and keep students engaged. Did you know it's easy to make and share educational videos on Chromebooks?
Chromebooks Make Learning Easy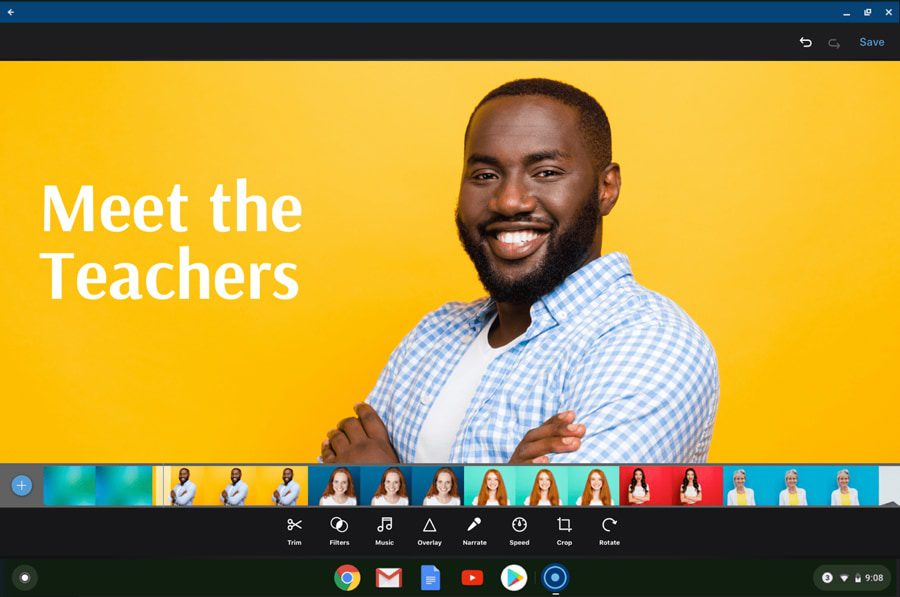 With their ease-of-use, portability, and relatively low price tag, Chromebooks are a natural choice for students. They make communication and organization easy for teachers. More than 25 million students use Chromebooks globally. In fact, New Zealand adopted Chromebooks and their Google-enabled technology for its nationwide school system.
Chromebooks are available from many manufacturers: Acer, ASUS, Dell, HP,  Lenovo, Samsung, and, of course, Google. They come with Google support and security, and their long battery life will see students through the school day and at-home study. 
When it comes to video, Chromebooks have a built-in webcam that unlocks tons of learning possibilities. 
Video Helps Students Learn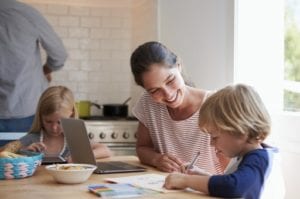 There's an old — and inaccurate — line of thought that teachers use videos to fill up class time. When used strategically, video can improve learning outcomes by giving students more than one way to take in new information. 
According to the University of Queensland's Institute for Teaching and Learning Innovation, video can also increase student motivation. 
That's why more and more teachers are adding video to the curriculum, often in the form of Flipped Learning, a methodology where a teacher records video lectures for students to watch at home. This frees up time during class for the teacher to lead deeper discussions and help students work through their assignments.
Adding video to your teaching strategy can also prepare you for school closures, as seen during the COVID-19 pandemic. With video, many teachers have been able to keep students learning from their Chromebooks while at home.
Easy Videos For Your Students
While it may seem intimidating to make your own videos, ScreenPal's Chromebook app makes it easy.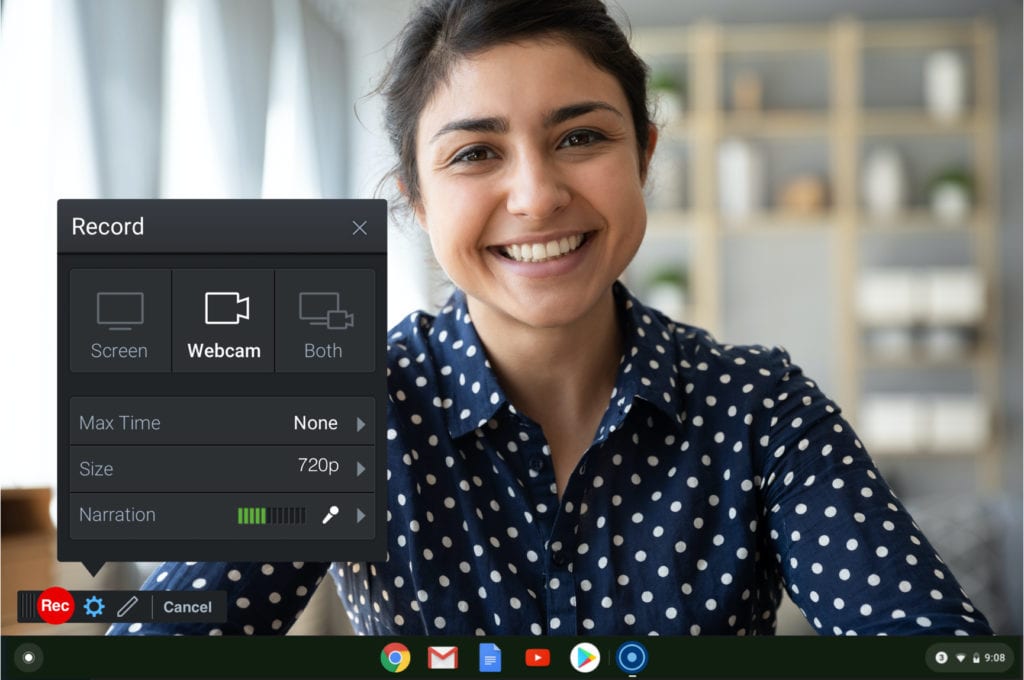 The screen recorder allows you to record any part of your screen, add your webcam if desired, narrate your recordings, and trim the ends of your videos. You can also enable captions for accessibility.
Record your screen to show students step-by-step how to solve a math problem, or add your webcam for a face-to-face lesson.
To make recording even easier, use the Chrome Browser Extension to launch the Screen Recorder with just one click.
Once you've recorded your video, you can add helpful edits like text, arrows, images, and more from your Chromebook with the Video Editor.

You'll find everything you need to enhance your video with features like: 
Cut and trim sections of your video

Add text, shape, blurs, or image overlays

Engage with stock music
Don't Forget Student Filmmakers!
Your students will benefit from making their own videos too! Many of them are already tech-savvy, so they'll enjoy the chance to refine their video skills. The videos they make can become portfolio pieces to show off their progress and apply for scholarships. 
When students make videos, they get to demonstrate their subject matter mastery and even share it with the class. Sometimes the best way to learn something is to teach it, so try having your students research a topic, and then make a video teaching it to their classmates.
ScreenPal on Chromebook
You can take advantage of ScreenPal on Chromebook.  Easily record your screen or webcam with just a few clicks.  It's fast and free for Chromebook.