Communication is key to keeping your workforce up to date and knowledgeable.  Whether you are releasing new products or services or changing processes within departments, it's more important than ever for companies to find easy and effective ways to communicate.  Learning and Development (L&D) departments are making changes to accommodate the workforce.
eLearning once consisted of documents, slideshows and PDF files.  Today, training professionals must include interactive ways to engage workers through slides, graphics, audio, and most importantly video.  Let's take a look at the five most important things to remember when creating eLearning videos that will be as useful as it is effective. 
1. Use video as your primary tool.
While electronic manuals and powerpoint slides are great supplemental materials, video is proving to be the tool to use in eLearning platforms. Video takes learning to a whole new level by adding elements that powerpoints and manuals don't have. Sounds, visuals, and most importantly, real-world context helps give the learner the ability to connect with the topic.
A great way to make that connection is to use a screen recorder with a webcam.  Your audience can see your face and hear your voice while you do training on your computer screen.  You can use ScreenPal's easy screen recorder to create quick videos.
Festo, an international industrial automation company, based in Germany uses eLearning videos to train staff.  With offices around the world, it's essential that all employees are updated and trained with the latest processes and procedures.  They use ScreenPal's video solutions to communicate and train.
"People can easily understand it. It's easy to implement, and we made it with a tool to have a really enclosed ecosystem. So it's really built-in and linked in, in every way," says Manuel Schmidt, the company's technology consultant.
2. Demonstrate real-world scenarios.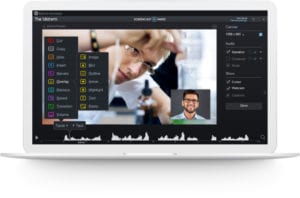 Video excels at showing people either "how to" do something or "how NOT" to do something. Both are very important. 
When considering your eLearning strategy, think about scenarios that are likely to be encountered by your subject and write to those situations. Make the viewer feel like you've read their mind.  Creating a 'show and tell' video is effective.
For Festo, videos are created by experts within their company and watched by staff around the world.  Schmidt recounts a time when an employee located in their headquarters in Germany created a video demonstration of one of their products.  That video was viewed by staff in Los Angeles.  It's an effective way to communicate and keep staff up to date with new information no matter where they are located.
3. Start with a plan.
Do your research. Talk to the kind of people that you want the information to benefit. Then take the time to break down and create a storyboard or outline. You don't have to draw out pictures and images with text of every scene, you can simply write visual cues into a script along with dialogue and instruction.
Walkthrough the scenario in your mind and figure out what scenes will make sense for engaging your viewer. The more time you put into what is called "pre-production" the less time you will spend in "production" which is where many end up wasting time.
Go into it prepared and you will save yourself time and money. 
4. Make eLearning interactive.
Video has come a long way not only in how it is done, but what it can do and how it is presented.
Adding interactive elements is one of the most effective ways to keep the viewer engaged so they can retain the information that you present. Nearly 80% of all information can be forgotten in less than a month after learning it, so giving people the tools to keep them interested and wanting to learn more will significantly increase its effectiveness. 
5. Invest in the right tools.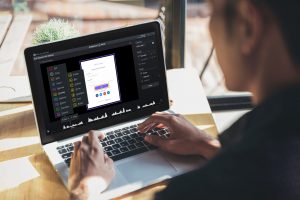 While for some businesses, investing in quality cameras and high-end video tools may be the right choice, for most businesses, you can find what you need at an affordable cost.  
There are tools like ScreenPal's video creation platform.  The platform allows you to record your computer screen or record webcam video.  It's an affordable video solution for any company looking to integrate videos within their workflow. 
Schmidt says it's an easy platform that enables his company to communicate effectively.  They've made it easy for employees by integrating the software into their systems. "Everybody at Festo can use it without any admin rights, so we offer the tool as a job applet within our own management system. It can easily open up from your learning management system. So no admin rights were required for the people to use it, and that made it very easy."