Lecture halls will sit empty as the novel coronavirus impacts colleges nationwide. Yet the Centers for Disease Control's recommendations on COVID-19 doesn't mean all classes are canceled. Instead, more than 100 universities are moving classes online.
The unprecedented move raises big questions for professors working remotely. Lesson plans need to be altered, schedules adjusted, and then there is the looming issue of what tools to use. Fortunately, the online learning community is stepping up to help.
Faculty-to-Faculty Support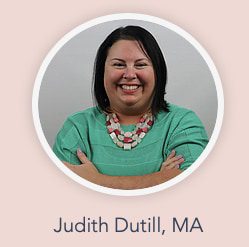 "We are educators, who work with other educators so they can become excellent online instructors," explains Judith Dutill, co-founder of the Online Learning Toolkit.  
Dutill and co-founder Melissa Wehler, PhD have become experts at helping higher education faculty pivot their courses to remote online instruction. Amid school closures, they hosted a free webinar guiding educators through the basics. 
"We know that online instruction will be an integral part of school contingency plans and as experts in the area we feel compelled to offer help where we can."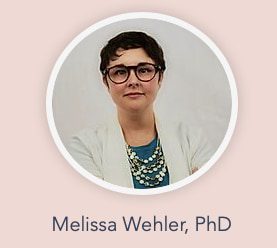 The duo has four simple pieces of advice for educators at any level.
1. Create a Course Plan/Map
Focus on the process. 
Transitioning traditional courses takes planning. Dutill stresses it's important to determine what the goal is for your students. Through their website, she shows faculty how to design effective online courses using practical approaches and sustainable methods.
"We don't really make it about tools as much as we make it about things that you can do in your online courses."
Dutill began teaching in 2005. By 2012, she was exploring new edtech tools as she switched to online courses. 
Now designing remote courses is her specialty. She collaborates with faculty members as they rework everything from their syllabus to building an online classroom community.
"We focus on instructional strategy and teaching pedagogy," explains Dutill. "And then we align that with the tools that allow you to do the things that you need to do."
2. Identify Tools & Resources 
Start simple when it comes to exploring edtech tools. 
"A lot of times we like to keep faculty focused on the native tools that they have access to already within the learning management system."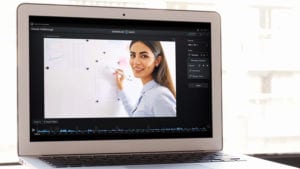 She began testing edtech tools like ScreenPal in 2012. By 2017, Dutill and Wehler were showcasing their favorites at higher education conferences. Their extensive knowledge led them to launch the Online Learning Toolkit. 
It's all about keeping online courses simple and affordable. 
"For things like creating my lectures, creating instruction, things like that, we use ScreenPal for recording," Dutill said.
The screen recorder is among Dutill's favorites. ScreenPal allows educators to record their slideshows and lesson plans via their computer screen. At the same time, they can record themselves speaking. It provides students an authentic classroom experience. 
"I pay more for coffee in a day than I do for ScreenPal for a year. So I always have told faculty just to buy it because it's so affordable."
3. Schedule Training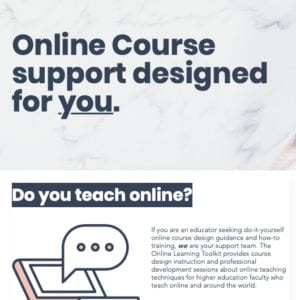 Leave time to become comfortable with your new online process and tools.
The Online Learning Toolkit offers classes to make sure professors are prepared to live stream or pre-record lectures. Dutill takes educators step-by-step through essential tools like the ScreenPal video editor.
"One of the things that really freaks faculty out is video editing."
The intuitive video editor enhances basic screen recordings. Educators can add a variety of overlays including text, shapes, and even special effects to their recording. Dutill is creating a course walking educators through how to make a polished online lesson.
"[ScreenPal] honestly has one of the best support video libraries of any tool that we recommend. So I think that that's sufficient for learning how to use the tool, but sometimes they need to hear it from a fellow educator."
4. Communicate Clearly
Make a clear channel of communication that is accessible to all students. 
The Online Learning Toolkit staff advises creating an email template, group texting app or a virtual community for communicating. It's common to use a learning management system already provided by the college. ScreenPal videos can be embedded into most learning management systems. 
However, some professors choose to use social media platforms where students already interact. Make sure your remote learning tools and lecture formats are compatible with these platforms. 
Video hosting through ScreenPal stores all screencasts in one location. This means faculty members and students can access the videos on-the-go. All educators need to do is share the video link with students. Educators can choose to upload their lectures directly to platforms like Twitter, Youtube, and Facebook. 
Creating a New Normal
It's important to remember these four expert tips can be applied beyond online lectures. 
Coronavirus isn't just closing classrooms. The virus has shut down entire campuses forcing all higher ed professionals to create a new normal. 
"They have to teach students how to register for courses. They create videos to teach students how to register for courses," explained Dutill as she ponders what's next for student life educators and advising offices. 
Dutill encourages universities not to cancel everything during a crisis. Just look for opportunities to take seminars, workshops and even conferences online with the help of a good plan and the right tools.