As a growing number of companies announce decisions to let employees work from home indefinitely, it may be time to rethink your home office setup. A makeshift kitchen table-turned-workspace may have been adequate for the short term, but if you're going remote fulltime, you may want to consider a more professional workspace. 
Having your own space gives you the ability to close the door to all the distractions in the home. You'll also have a quiet space for all those video calls you'll need to attend.  
With just a few adjustments and additions to your workspace, you can concentrate on getting things done. Luckily, you won't need much to stay effective at home. 
Home Office Essentials
The first order of business is setting up your physical office space. If you can, choose a quiet area of your home with no distractions. If you live with other people or pets, it's best to choose a room where you can close the door when necessary.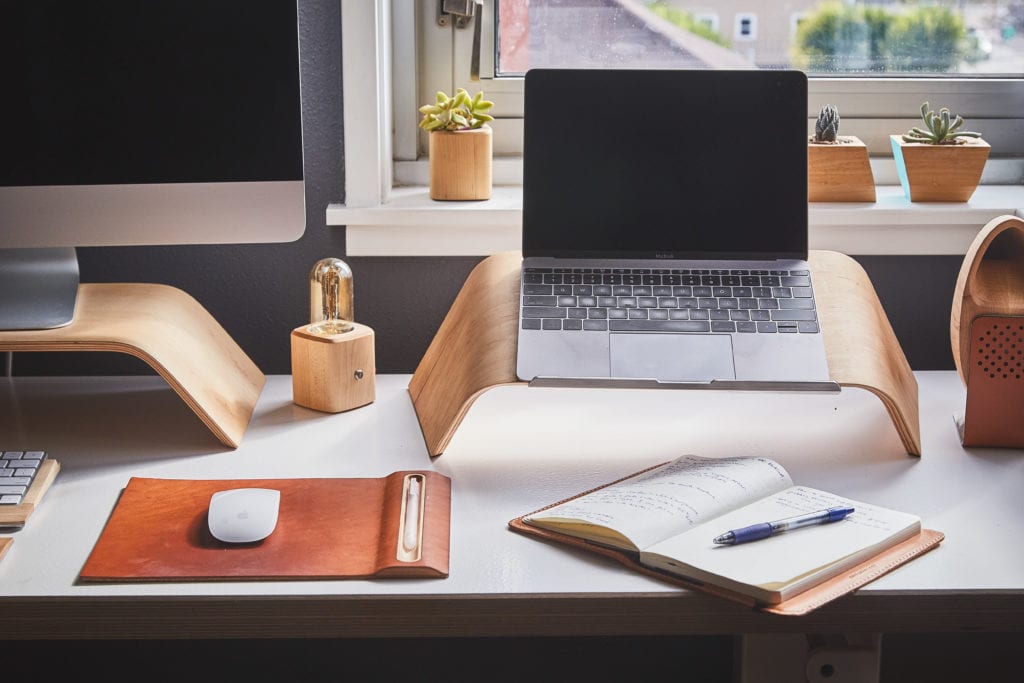 As for your furniture, you'll need the basics: a desk, a comfortable but supportive chair, and whatever office supplies you need for your job.
If you work from a laptop, you'll want to invest in a laptop stand or stack a few books so that your eyes are about level with the top of your screen. This will protect your posture and prevent neck and backaches. You may want to consider a separate keyboard and mouse for your laptop as well.  
Ways to Look Professional on Video
At many companies, video is a big part of working remotely. From live video meetings to pre-recorded videos, you're likely spending more time on-camera than you previously did. If you're going to continue working from home, a few affordable tools can help you appear more polished and professional on-screen.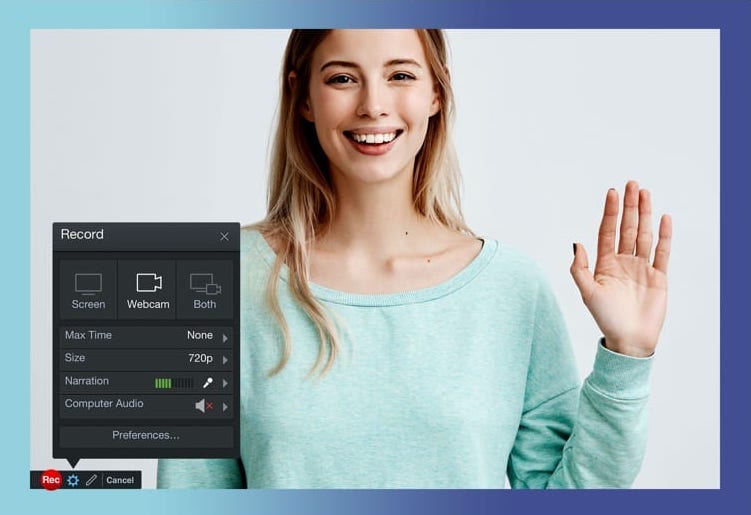 Webcam: If your device's built-in webcam produces grainy or blurry video, consider purchasing a separate one. There are many inexpensive options, and they plug right into your computer.
Lapel microphone: If people struggle to hear you on video, a lapel microphone is an easy fix. Just connect it to your computer and go. 
Headphones: It's smart to wear earbuds or headphones when on a video call or even while recording. You'll be able to hear everyone better, and you'll prevent the distracting echo that often happens when multiple people are on the call together. 
Ring light: Good lighting is crucial when you're on video, and the overhead lighting in many homes can cast harsh shadows on your face. For a brighter, more evenly lit look, try a ring light. You can find desktop versions for around $20. They're easy to use and often come with multiple settings to help you find the perfect light at any time of day or night.
Start Recording Videos like an Expert
Asynchronous video communication can be a major time saver while working remotely. Not only does async video help you cut back on the number of disruptive meetings during your day, but it also gives you an easy, visual way to ask questions, provide feedback, and create tutorials.

This is the preferred method at semi-remote company AgoraPulse, according to Product Marketing Director Lisa Kalner Williams.
"We are spread over 15 countries, so preparing a video with an issue, idea, or question saves us from having calls that are convenient for some but really bad for others," Williams said.
AgoraPulse uses ScreenPal for video because, according to Williams, it makes communication quicker and clearer for the team. "It saves us hours of waiting for an email response or trying to set up phone calls across datelines," she said.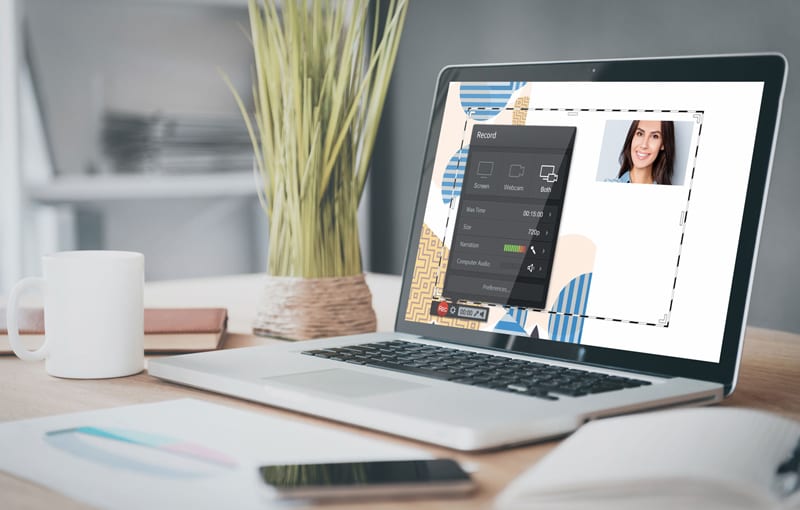 Creating a video doesn't have to be hard or complicated. You can start using a screen recorder within minutes.  With a tool like ScreenPal, you can record from a PC, Mac, Chromebook, or a mobile device (Android and iOS).
With it, you can record your screen, webcam, or both at the same time. Record with your webcam when you need to provide some quick feedback or ask a question. If you need to discuss something more involved, record your screen so you can walk your coworkers through the issue step-by-step. 
Screen recording is also handy for making tutorials because you can show each step on your screen, and highlight your cursor as it moves around the page. Add your webcam in the corner of the screen so people can see your face as you speak.
It can be an effective way to communicate and collaborate without having to schedule a live video meeting.
Effective Videos that Stand Out
If you'd like to make more polished videos, for example, onboarding training for new remote hires, you'll need a video editor. It makes it easy to add text callouts, highlights, photos, video clips, stock music, and more to take your video to the next level.
Edits like these help viewers understand and focus on your video, which can be a big help when you aren't together face-to-face. Just ask remote job coach Taylor Lane, founder of Remote Like Me. "There's not a day that goes by where I'm not recording something," she said. "It's a much more visual, virtual experience than replying to an email."
New Way to Work
Though transitioning to long-term remote work can take some adjustment, there are many benefits. From ditching the commute to working in your pajamas, there's something for everyone to appreciate. If you follow these tips, you'll be able to make it a smooth and enjoyable transition.