If you need to record a video, you may be wondering how to look and feel your best on camera. Luckily, it's a lot easier than you might think. You can create a polished, professional video right from your home, without shelling out for fancy equipment.  All you need is your laptop's webcam and ScreenPal's video tools. Here are simple tips to help you look good on camera.
Light it up: Good lighting is essential for any video. Overhead lights and nearby lamps can cast harsh shadows across your face. Opt for softer lighting instead. This can be as easy as filming in a room with lots of natural light from outside. If you want something more or need to film at night, consider a ring light. Ring lights emit a soft, continuous ring of light, which mimics daylight and prevents shadows. You can find a good one on Amazon for around $30. They come in several styles which can be mounted to your laptop screen, or sit on an adjustable tripod. Many ring lights also have different brightness settings so you can find the perfect light for any situation.
Position your webcam: Unless you're ready for your close-up, you'll want to position the webcam so that most of your upper body is visible in the frame. Place the camera at about forehead height for a flattering angle. As a bonus, this also prevents viewers from being able to see up your nose.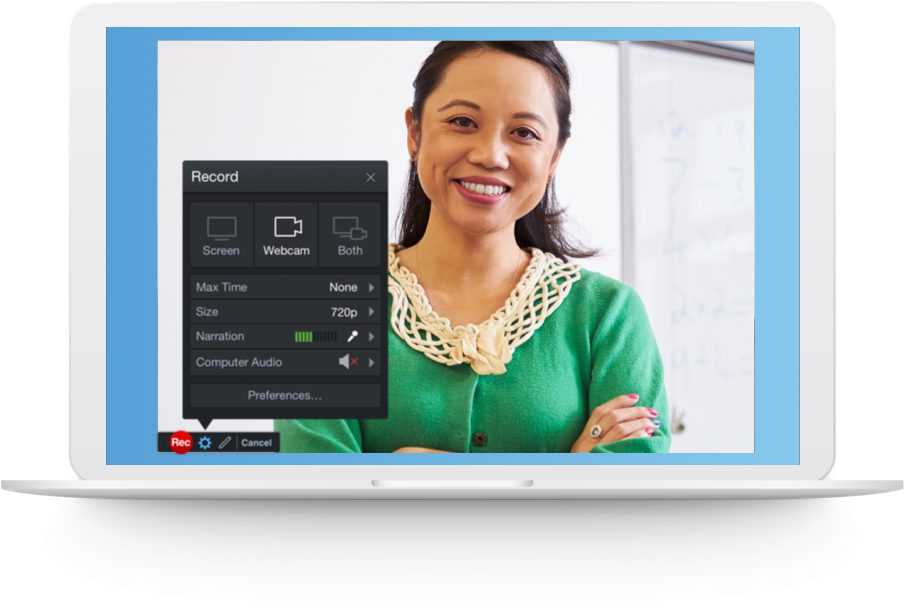 Dress for success: While bold patterns are fun to wear, they can also distract viewers from your message. Wearing solid colors or more subtle patterns can help keep your audience focused on you. If you're going to wear jewelry, consider keeping it basic and minimal.
Minimize distractions: When filming, it's important to eliminate as many distractions as possible. Your viewers can't focus on you if they hear your dog barking or a television in the background. Try to film in a quiet, distraction-free area where you can be alone to focus. It also helps to keep the background of your video clear of clutter. That way viewers are looking at you, rather than the bookshelf or family photos behind you.
Perfect your posture: We've all heard this one before: no slouching. Sitting up straight makes you appear (and perhaps even feel) more confident and self-assured, helping you make a strong impression. For good seated posture, slide all the way back in your chair, straighten your back, and place your feet flat on the floor with your knees at a 90-degree angle.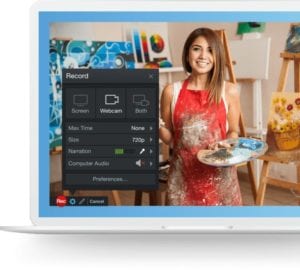 Practice: Sometimes looking good on camera is as simple as feeling good on camera. If you're not quite comfortable on screen yet, there's no need to worry. Just open your webcam and play around with it. Try different angles, lighting options, and outfits. Rehearse your script, explain your favorite recipe, or sing your favorite song. This is just a fun exercise, so you don't even need to hit record. After a few minutes, you'll likely notice you've loosened up a bit and are ready to film.
Quick Links
Video Marketing Tools To Grow Business
Video Editing Software Streamlined