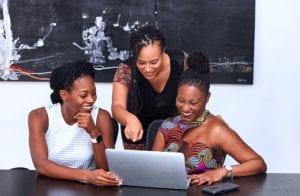 Many years ago, it may have been impossible to connect closely with family members and loved ones around the world. However, technology makes it possible to keep a personal connection alive. 
Especially throughout the pandemic, people turned to video and other forms of digital communication as a way to stay connected with family and friends.  Not to mention, it helped companies stay open as many employees worked from home.  
Here's everything you need to know to stay connected with family and friends, no matter where you are.
Get Everyone Online
One of the first steps in connecting with your family is to make sure that everyone is online. While teens and adults may already be well beyond this step, the same may not be true for older family members or kids who aren't as tech-savvy.
This might mean educating kids on how to use certain tech devices on their own so they can call Mom or Dad when they're out. For older family members who don't have the proper technology for digital connection, setting them up with a tablet or smartphone might be necessary — and is a gift that will give back to you, as well.
You may think about screen recording a video for your relative if they are having problems with technology.  You can share the same video with other members of the family as well.
Soren Jensen, a technical SEO consultant, helps his mom by creating how-to videos. He says, "Repeating the same things over and over can get tiresome. For example, she has repeatedly asked the same questions about how to share and print documents from her computer.  My brother and I discovered a solution.  We created a document folder on her desktop filled with video guides of the most common things she has asked for."
Remember, everyone has different levels of expertise and experience with technology, and people may get frustrated. It's important to be patient with their feelings and guide them gently.
Create a Schedule and Calendar
Sometimes, the easiest way to get everyone together is to mark it on your calendar and have a regular, recurring meeting. All too often, we push aside personal connections and don't make time for family and friends, but those are some of the most important connections in life.
However, being spontaneous and making last-minute plans isn't always feasible in the long term, especially for those with busy lives. Whether you plan a weekly happy hour for the grown-ups or a monthly family reunion, having a scheduled, recurring time that everyone knows to keep open is the best way to ensure everyone can make it.
Here's a tip: Share your calendar.  It's a great way to communicate all important dates for the family.  Include birthdays, anniversaries, or special milestones like graduations.
Use Communication and Sharing Tools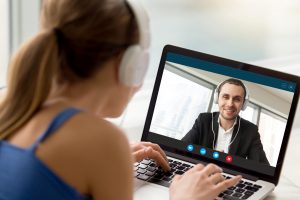 Staying connected can be a fun family affair!  There are tools to make sharing fun and creative. While you can always start out with the basics, you can teach your family, especially kids, to get creative. 
Here are some fun ways you can stay connected using communication and sharing tools:
Start a family blog or newsletter to keep far-away family updated. 

Create and edit special videos for birthdays or anniversaries.
Have kids create funny videos for grandparents on a mobile app.

Schedule family video chats once a month. 

Use game play apps and organize a digital game night
Of course, there are so many more tools and ideas you can explore based on your needs.  Our best advice is to get started and schedule some time with family and friends!
Do Activities Together
Another great way to keep everyone in the loop is to find activities that everyone can do together.  Here are just a few ideas for group activities:
Scrapbooking or craft night. Have everyone join in on the fun while you create and video chat at the same time.  

A virtual book club. Share thoughts or insights on video.  Create a poll to keep everyone engaged.  

Streaming movies or a TV series using a watch-party tool for a family movie night. 

Hosting a recipe night where everyone cooks the same meal
There are so many ideas to keep the family engaged.  When picking out an activity, remember to make it fun and creative so that you can enjoy it as a family.  
Maintaining the Family Connection
No matter where you are in the world and where your family is located, you can continue to build and maintain strong connections.  Technology has made it possible to stay connected. 
Jensen agrees.  He believes technology can help you focus on the things that matter.  "So instead of our video conference calls explaining how to do something, we can focus on other things with the family. Things that make life worth living."
So schedule the time, create lasting memories, and have fun doing in!