The novel coronavirus is reshaping education across America. Public and private schools closed. Colleges sent students home. The virus even rocked education at the federal level with the Education Department dropping all standardized testing requirements for the year. COVID-19 created a modern crisis.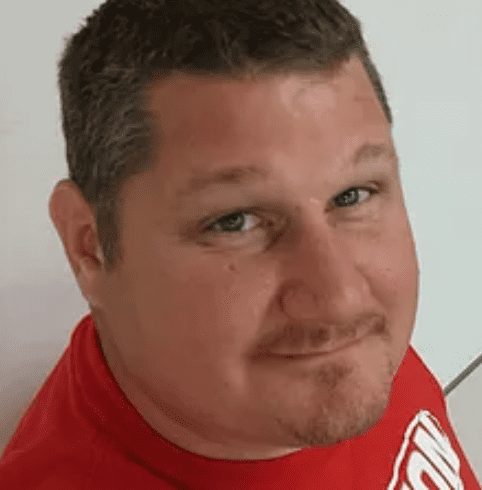 "I have never seen anything like the steps being taken to slow COVID-19 during my time in education as a teacher or student," explained Illinois teacher Matthew Moore.
Now, many educators are left wondering what's next? For most, the only option is to move their classes online. 
Adjusting the Online Approach
Moore is no stranger to online teaching. He began incorporating flipped learning into his class eight years ago.
However, Moore warns that online teachers need to adjust their approach given the current crisis. His high school closed. He's unable to reach all of his students. And he acknowledges that all of the unknowns have left him a bit anxious. 
"Teachers are not that different from students. We are used to the routine of seeing our colleagues and students and after the weekend ends we are ready to be back in the crowds and the routine."
Learning is important. But re-establishing a routine for students could be vital. That's why Moore encourages educators to switch to online classes while keeping these four rules in mind. 
Rule #1: Keep It Simple
"Find a way to lean into your familiar routines when possible to give students a sense of continuity and comfort," advises Moore.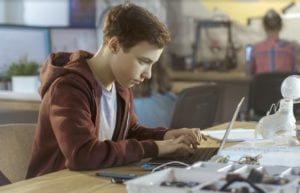 Routine is critical for students dealing with upheaval. He keeps his learning tools simple so students can focus less on the technology and more on the material. The same applies to educators. Students shouldn't have to learn all new technology to keep up in class. 
Over the years, Moore has developed a flipped learning program around his favorite edtech tools. He relies on ScreenPal for video creation, Google Classroom, and his own online playbook. 
Look for edtech tools that are user friendly, simple and inexpensive. ScreenPal offers a free version of their screen recorder. The screen recorder captures any portion of your computer screen along with narration.  The recordings can easily be saved and shared with students. Teachers can go a step further and edit too. 
Rule #2: Focus On Learning, Not Grades
Adjusting how your classroom operates during an emergency also means adjusting how you assess students. 
Moore encourages all teachers who are moving lessons online to focus on learning and not on grades.
"While the requirements of our jobs may change, the requirements of our role have not," stresses Moore. "We teach so students can learn."
It's a chance for teachers to focus on fun, engaging lesson plans that leave a lasting impact. 
Rule #3 Relationships Are Key to Online Learning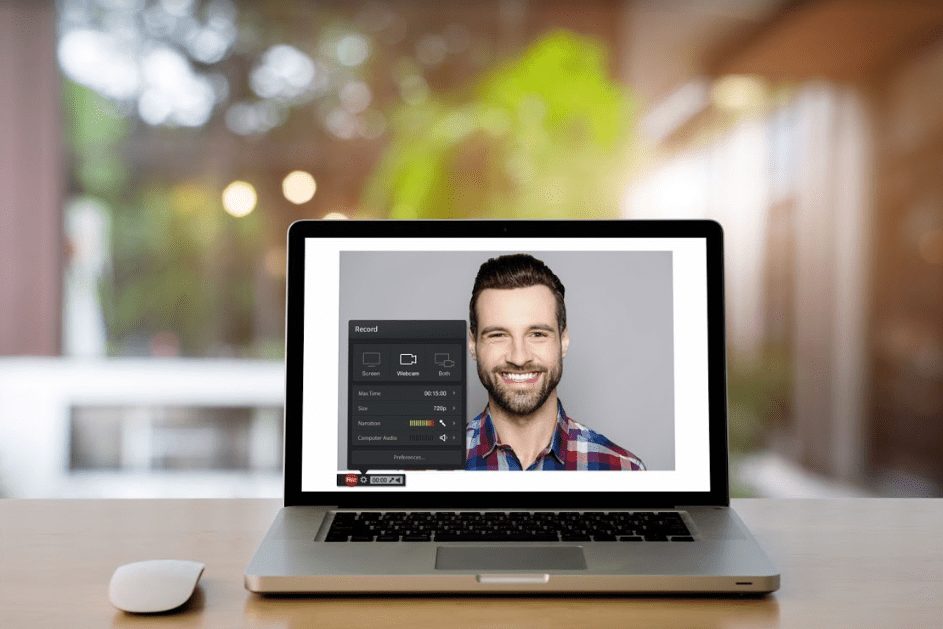 A positive relationship with students is critical to online learning. 
Moore stresses that online classes don't work if they're impersonal. Students must feel as though they've connected with a teacher who is invested in their success. 
"Good online learning happens when the tech facilitates communication and fades into the background."
For example, an online teacher might send out a worksheet with the lesson which is easy. But to be truly successful, Moore encourages teachers to go one step further. Attach a link to a simple screencast so the students can see and/or hear you explaining the directions within the worksheet. 
"If that screencast includes your face, and in my case many chins," jokes Moore, "then the student can make an even stronger connection and know you are still there for them."
ScreenPal users have the option to record their computer screen, themselves, or both using the screen recorder. If working from home leaves you unsure of where to record, no problem. A built-in green screen filter means users can swap out their background with a more professional looking scene.
Rule #4: Set Reasonable Expectations 
No matter the emergency it's important to take your students' state of mind into consideration when setting expectations. The same goes for teachers as well.
"Remember they have the same anxiety and similar needs to yours." 
Moore suggests giving students a simple, clear message. The same goes for goal setting too. Wait until all of your students are comfortable with your learning management system or edtech tools before complicating the process or starting new routines.
Moore echoes the same advice for teachers who are new to online platforms. 
"Just lean into what you do best and be patient with yourself. Starting slow and building as you go and as the situation develops."