Sweeping school closures are forcing parents to get a crash course in online learning.
Besides the internet and a computer, what does your child really need?
First, it's important to connect with your child's teacher. Find out which tools they'll be using during school closures. While basic email is a must. For many parents this is the first time a school supply list has included tools for things like screencasting or video creation. 
So let's break down the importance of this must-have tool for online learning.
What is a screencast?
A screencast is a video recording of your computer or mobile screen.  Many screencasts utilize audio narration or a webcam.  They are mostly used to teach and share ideas.  
In education, screencasts are used as instructional videos.  They may include class tutorials, grading and feedback, student projects and more.
Screencasting tools like ScreenPal allow users to easily create videos to share with their class or teachers.  
Why is it important for my child?
Communication.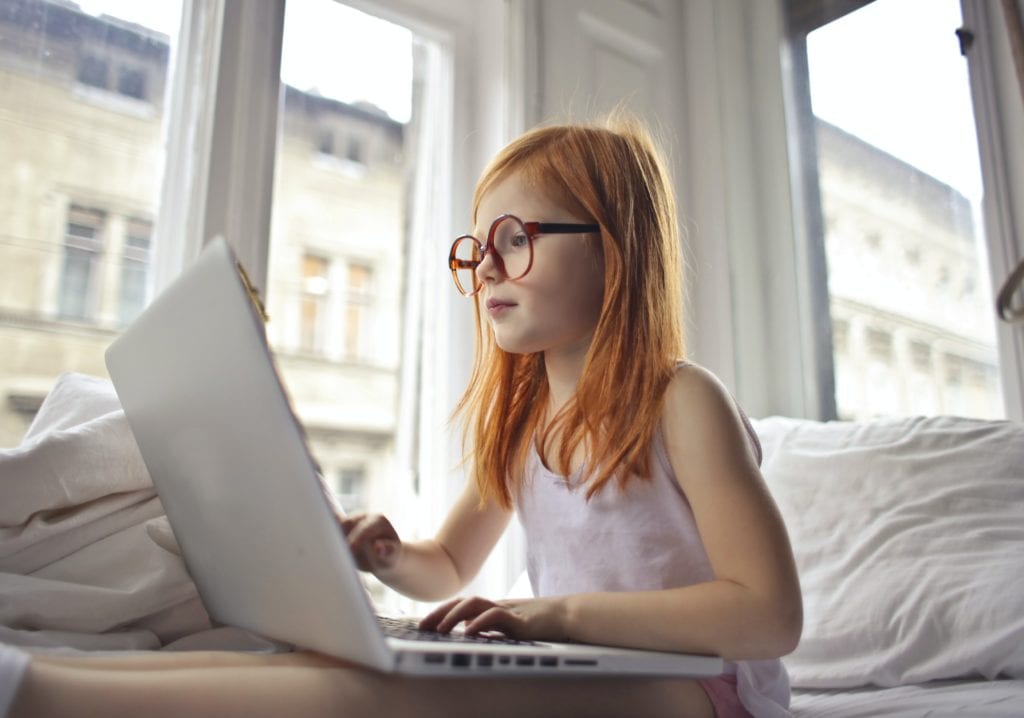 Screencasting is your child's digital link to online learning during school closures. It's how students are able to relay messages face-to-face with their teachers, show off their work, or even ask for help.
For example, if a student is struggling with a math equation they can use their web camera or computer screen to show a teacher where they are getting stuck.
As for teachers, it's a quick way to explain class instructions or directions on homework.  They can also use video to send personalized messages to their students. Videos often include lesson topics, class discussions or homework reviews.
It lets educators show students what they would have normally seen in a traditional classroom setting. 
How do I get started with video?
ScreenPal offers a free screen recorder which is available for download on for most devices. Follow the link and get information on how to access the correct version of ScreenPal for your child.
There are multiple guides and tutorials on the website to help you through the process of creating a screencast or video.
You can walk through the simple steps with your child to begin.  Here's a guide to help you:
How do I protect my child's privacy?
Privacy is an important factor to consider with children. With ScreenPal, students can launch the screen recorder without opening an account.  They are able to record their screen and share it with their teachers easily.  
For those who open an account with ScreenPal, you will have a place to host all of your child's videos.  You can go back to your child's account and review all the videos they created.  You can also share links to previous videos.
Be assured that your child's videos are protected. You can control who sees the videos and where it's shared within their hosting account. Each video can be password-protected. Just share the password with their teacher for them to view.
Parents can also decide whether a video is searchable. The default option for the searchable dropdown is "nowhere." Both of these privacy protections can be found in the individual video settings. 
How does my child share videos?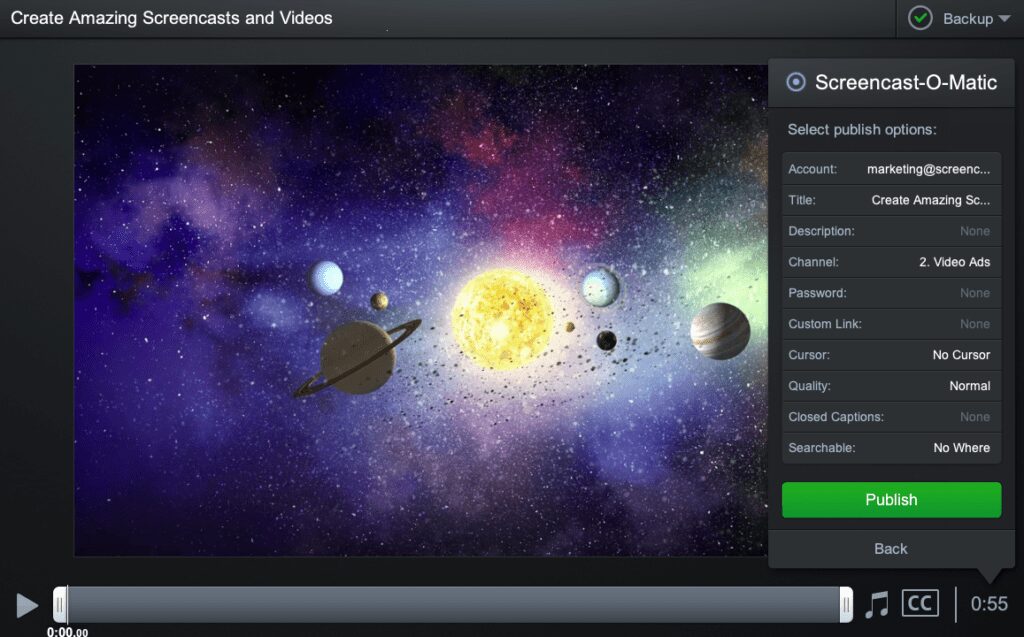 The video hosting feature makes sharing videos easy. 
Upon completing a video, select 'Upload to ScreenPal' and a sharable link will be provided. The upload automatically publishes the video to your ScreenPal hosting account.  You can always go back to your account and get the link.
There are also Quick Share options that can publish the link to email, social sites, Google Classroom or Microsoft Teams.
The other option is to download the video as a file onto your device. The file can then be uploaded to social media platforms, websites, or learning management systems that support the following files: .mp4, .avi, .flv, or .gif. 
ScreenPal strives to keep video creation easy for both parents and students. The website offers a well-organized library of how-to video tutorials and blog articles.  There is also a support site for any questions that you may have.