As government and school officials around the world debate whether to send students back to campus in the coming months, parents may have to support their kids through remote learning a while longer.
With many parents describing their recent foray into e-learning as chaotic, disorganized, and inefficient, many schools will need to provide more targeted help for parents, who naturally find themselves in a tech support role as kids navigate online and the occasional hiccups that come with it. 
Though it may take a bit of extra work upfront, it's well worth your time to make sure parents have the guidance they need. With it, they'll be better able to help students succeed, resulting in less stress for everyone.
What You Can Do to Make Remote Learning Easier
Easy pre-recorded videos are the key to supporting parents throughout this time. In fact, this is what Layla Kayyod uses to teach at her 100% online public school in Michigan.
"I tell everyone this is a tech job," she said with a chuckle. "I'm a teacher, but I use a lot of programs like ScreenPal."
Keep reading to learn how you can use ScreenPal to save everyone time and stress this school year. No video experience required.

1. Make Tutorial Videos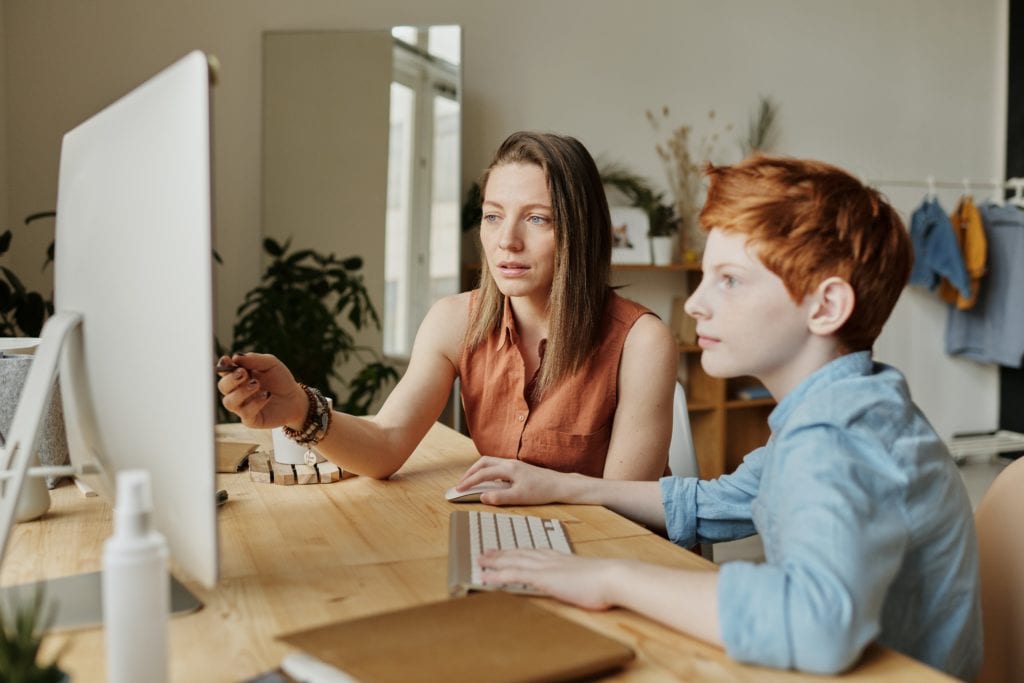 This will be the simplest, most straightforward way to teach parents and students how to use your school's edtech learning tools and software. Use the screen recorder to show your screen as you walk them through the tools step-by-step. You can also add a webcam at the corner of your video, so they can see your face as you explain things. 
You can highlight your cursor as it moves around the screen to make it easier to follow you. 
To make your tutorial even more helpful, head to the video editor to add easy edits like text callouts, highlights, images, zoom effects, music, and more. 
You can easily save and share your tutorials with everyone, which will keep you from having to repeat yourself when people forget things. 
2. Answer Questions With Video
Kayyod offers virtual office hours where she can answer questions on a video call, but she found she needed a way to provide help outside of calls too.

When it comes to technical questions, email can be confusing, and easy to misinterpret. Phone calls can be better, but they fall short because they can be time-consuming, and you can't show your screen while you talk. Video solves all of these problems, plus as mentioned above, video can be saved and shared with others who have the same questions later.
So when a parent asks a technical question, it's worth it to open up the screen recorder and make a quick video to answer them. This is how Kayyod does it.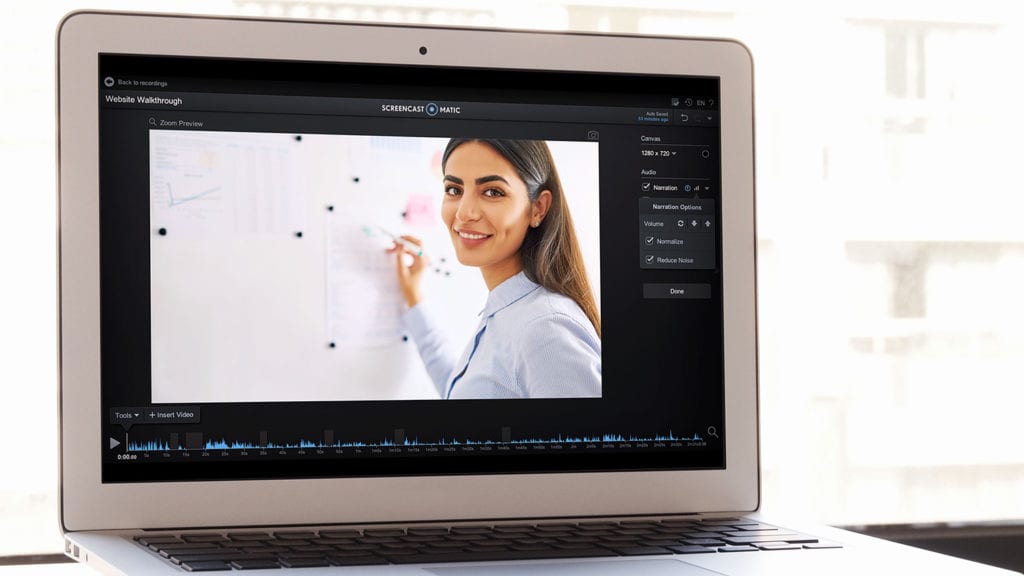 "I'll open up a PowerPoint, and I take their problem and pop it up on the board," she said. "I have a digital pen, and I start going through the problem as if they're in front of me."

If you don't need to record your screen, just set it to record with your webcam only.

You'll likely have a few questions asked more than once throughout your remote learning experience, so you may want to save each video answer, and create a frequently asked questions page for parents, with links to all the videos. Then they can scan the list for their question before reaching out to you directly.
3. Provide a Contact Person for Tech Issues
Right from the start, make sure parents know who to contact for technical issues. Is it you? Is it your school's IT administrator? Make it clear, and put their contact information where parents will be able to find it at any time. If they know who to contact right from the start, it'll prevent frustration when there is a problem.
4. Offer a Training Session
Either right before school starts, or sometimes during the first week, consider offering a virtual training session for parents and students together.
During the session, you can share your screen and walk them through the programs they'll need to use during the school day. In the end, leave some time to take questions. Then be sure to provide a way for them to send follow up questions going forward. 
5. Remember: Everyone is Learning Together
Empathy can make stressful situations less stressful, and help parents and students alike feel more comfortable reaching out if they are struggling. 
6. Keep Them Updated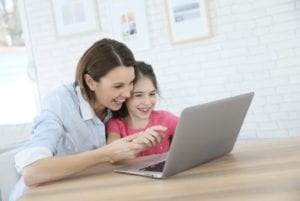 Throughout the COVID-19 pandemic, things have changed on a daily basis. Try recording a quick video update as needed to keep parents abreast of any updates that may affect their routines.
Rather than sending it in an email that could get lost in their inboxes, consider posting it on your e-learning hub so parents always know where to look for updates. You could make these updates a weekly thing, so everyone knows when to check for them too. 
Continued communication like this can provide comfort and keep parents from feeling like they don't know what's going on with the school.
More Time With Students
As parents and students get accustomed to e-learning, the general sense of disorder and stress will hopefully start to wear off. In fact, there are plenty of schools that are a 100% remote and they are doing it with great success. 
But as parents are still getting used to this change, the more support you or your school can provide, the better off students will be. It will make remote learning easier for everyone.
Planning for that support can prevent you from answering repeat questions from frustrated parents, and leave you more time to teach.