Helpful Guide to Remote Work Success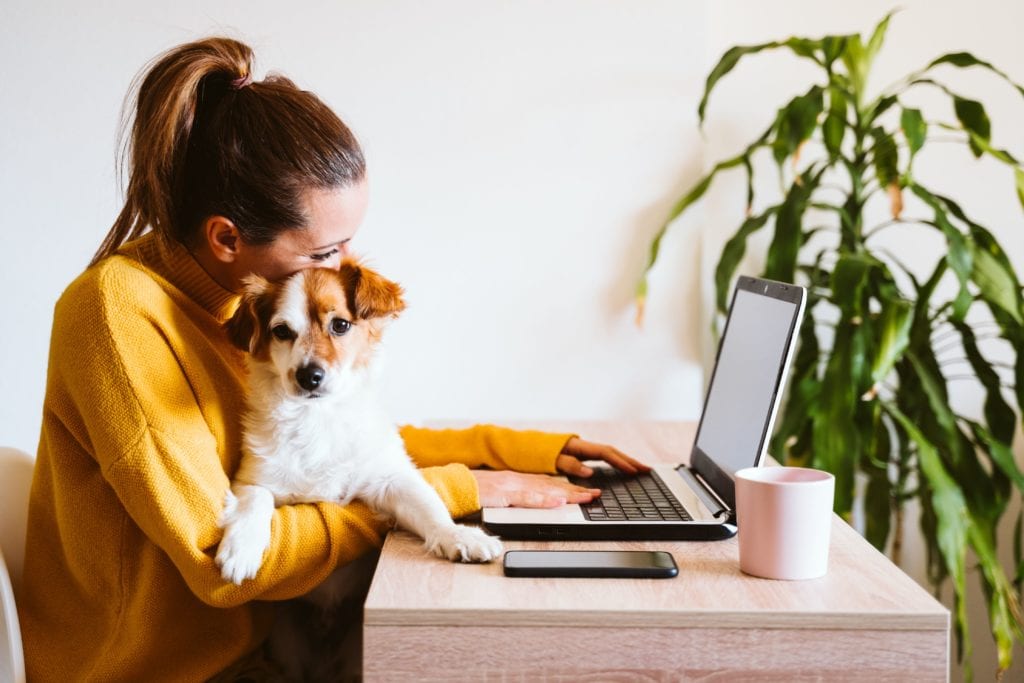 Whether you've been working from home for a decade or are just starting to make the transition, we believe there are always improvements to habits and processes that can be made.

We will explore the benefits of working from home, tips for staying productive, how to set up for success, and tools that make the workday successful.
You can download the full guide or get the highlights of the guide below. In the downloadable guide, we include case studies that showcases how multiple industries can benefit when businesses and their team members work from home.
Benefits For Working From Home
Working from home can have many benefits for businesses and their employees. From saving overhead expenses to increasing productivity, there are a number of reasons why companies are staying remote.   
Benefits for Employers
Hire top talent no matter where they are
The best candidate for the job might live down the street or across an ocean. When a job's requirements can be fulfilled entirely remotely, location no longer needs to be a part of the qualification process.
Save on expenses
With more employees working from home, employers can save on overhead costs like rent for office space and the cost of supplies. They also have the option of hiring contract workers who legally don't qualify or require insurance, sick days, or other benefits.
Higher productivity and retention
Studies often show that employees are more productive at home and put in more hours than their in-office counterparts. This is dependent on a healthy work/life balance and will require effort from both the employer and employee.
Benefits for Employees
Create a flexible schedule
Working from home often provides more flexibility for employees. Work can be scheduled around personal time with family. Employees can also work from anywhere with internet service, giving them flexibility. 
Major time savings
If you typically spend 30 minutes commuting to the office, you'll find yourself with about 20 extra hours of free time per month when working exclusively from home. Will you take up a new hobby? Spend more time with family? Catch up on your sleep? The choice is yours!
Avoid office politics and drama
A stressful work environment can lead to anxiety and lessened productivity. When you work from home, you can skip the water cooler gossip and focus solely on your top projects at hand.
Tips For Staying Productive
Setting Up Your Remote Space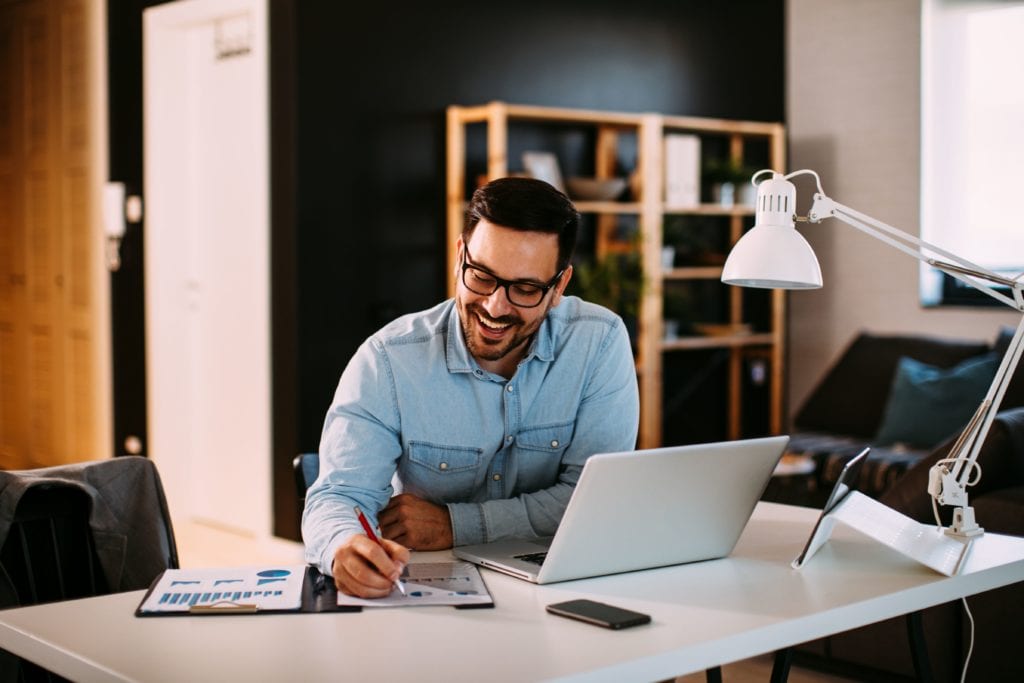 The location of your remote space or office is extremely important for staying productive at work. 
A makeshift kitchen table-turned-workspace may have been adequate for the short term, but if you're going remote full-time or longer term, you may want to consider a more professional workspace. 
Having your own space gives you the ability to close the door to all the distractions in the home. You'll also have a quiet space for all those video calls you'll need to attend.  
With just a few adjustments and additions to your workspace, you can concentrate on getting things done. Here are a few pointers for setting up your remote space.
Location, Location
You don't need an elaborate home office to work from home. Switch it up a bit to avoid burnout and distractions. Head outdoors to your favorite park or commute to a local coffee shop. Don't be afraid to switch it up from day to day. Variety can help avoid burnout while boosting inspiration.
Avoid Double-Duty Spaces
Your bed is for sleeping. Your couch is for relaxing. Your dining room table is for eating. Avoid getting comfortable with double-duty spaces for a better work/life balance. Instead of letting the borders blur, define living spaces and working spaces throughout your home to avoid distractions.
Set Physical Boundaries
Family and friends should view your time at work the same, whether you're home or in the office. Simply put, when you're working, you're unavailable. At the same time, when you're with family, you should be focused on spending time together, not checking emails. 
Make the Mental Switch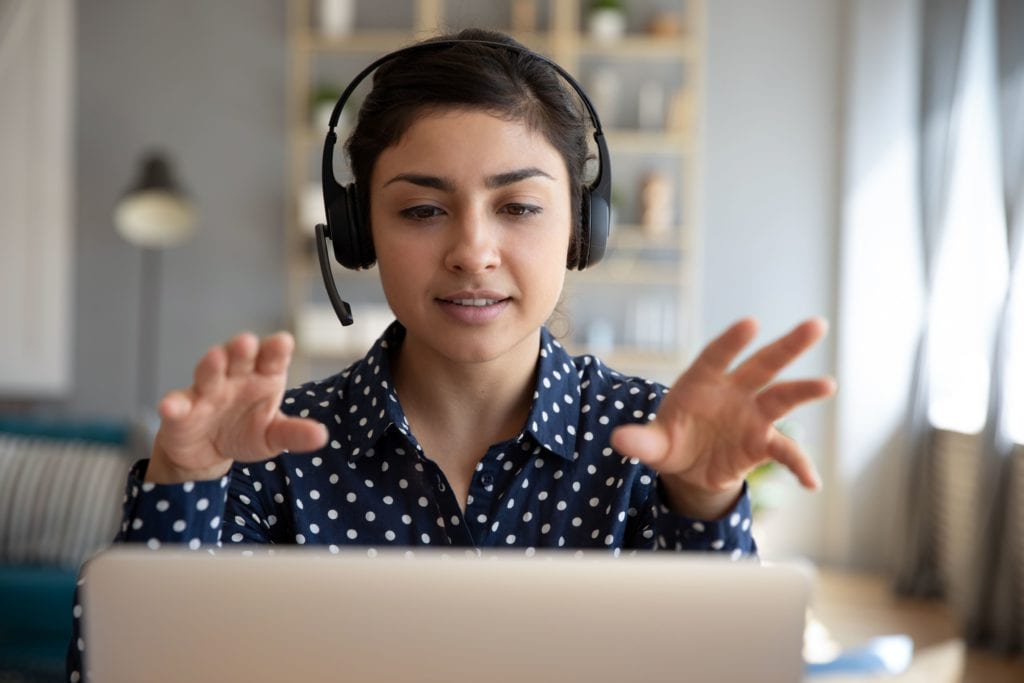 Working from home requires a 'mental' switch. Treat remote work situations as if you are heading into the office.  Get your mind prepared for the day ahead.  Here are several tips for the 'mental' switch.
Dress For Success
While you may be able to get away with sleeping in and staying in your pajamas all day, you'll be more productive if you approach working from home with the same professionalism as going to the office. Getting dressed, even if casually, will help to put you in the right mindset. You'll also be ready for any live video meetings that you'll need to attend to during the day.  
Keep a Schedule
We don't recommend sleeping until noon. But routine is more important than an early alarm. Come up with a schedule that matches your home life and make sure it's communicated to the rest of your family.  Even if your schedule isn't the traditional 9 to 5, stick with a routine schedule so that you can accomplish work and projects on-time.  
Guard Your Time
Make sure you don't lose track of work hours now that you're working from home. Tell your friends that you're not available for an impromptu two-hour lunch when you're up against a deadline. At the same time, protect your personal hours so you don't burn out at home.
Set Expectations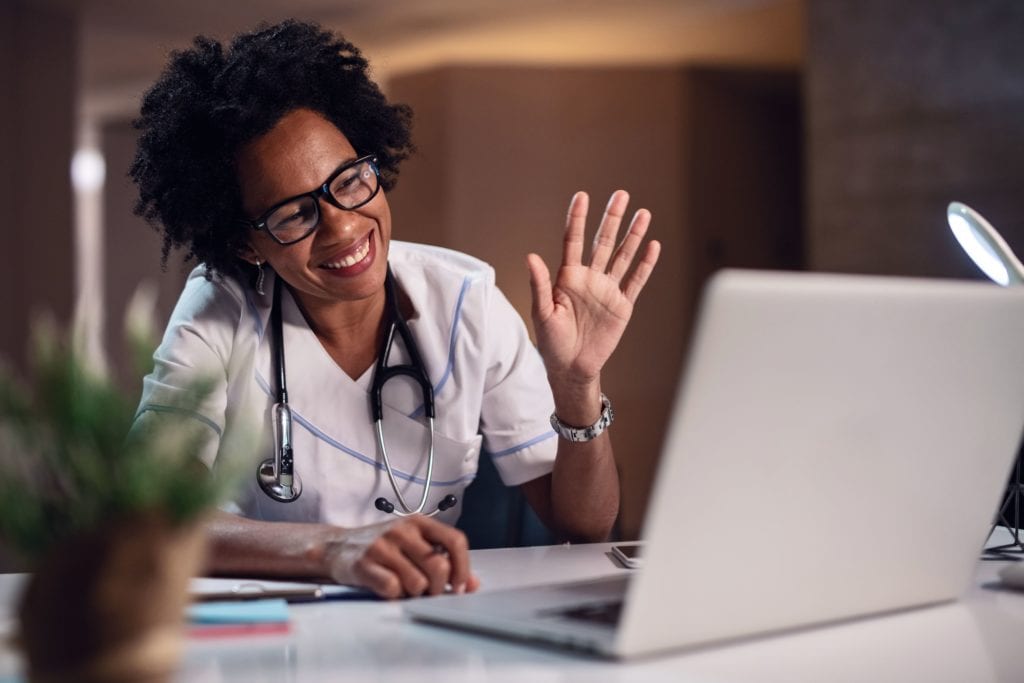 A daily morning meeting may work well in the office, but it may not work at home. It's unrealistic to require employees to follow the same schedule as in the office. For some of your team, they will begin work before the kids get up, and will start earlier than you will. Others will walk the dog and get the kids settled into remote learning before they begin the workday.
It's important to set expectations from the beginning so both the employer and employee are set up for success.  
Discuss Protocol
Both leaders and their team members should discuss in detail what's expected as far as a set schedule, asking for time off, or who to turn to when there's an issue or concern.
Plan for the best but discuss how issues will be handled if necessary.
Communicate
When discussing expectations, decide what the main form of communication will be between management, team members, and clients.
Whether it's an occasional email or daily conference calls, make sure you stick with what was agreed upon and avoid going silent.
Plan For the Future
Some jobs start as work-from-home while others transition. Either way, make sure you have an idea of what the future looks like for your role. Having a plan in place will keep everything running smoothly, whichever direction the role takes you.
Valuable Tools For Every Remote Worker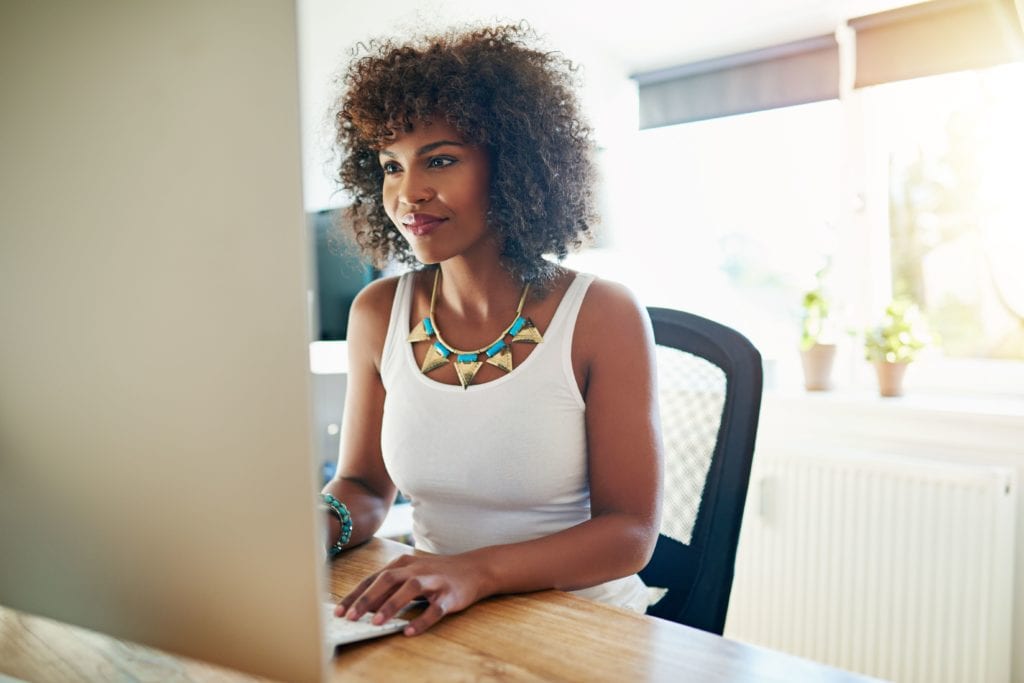 Online tools are necessary to communicate with fellow team members.  You'll need a platform to share files, as well as a way to communicate. 
There's no doubt that video improves and enhances communication for remote workers. Without it, communicating and collaborating with colleagues would be tedious and potentially less effective. Video lets you be authentic and build relationships with fellow team members, even if you can't be in the same room with them.  
File-Sharing
Are you sharing work files through email? Attachments can be difficult to keep track of. You could also be setting yourself up for a data breach. Instead, choose from these safe file-sharing options.
File transfer protocol programs 
Also known as FTP, a file transfer protocol is used to access or edit files shared between a set number of users. A password is needed to gain access, keeping them safe from prying eyes. Examples include Cyberduck and Firefox.
Peer to peer networks
Peer to peer networks allow you to share files without a central server. Files are located on one computer and then shared over a P2P network. Think of instant messaging services like Skype or Slack.
Online file-sharing services
Storing and sharing files online via the cloud is a common method remote workers use to share files with clients and team members alike. Choose a reputable company with a history of providing up-to-date security measures. Dropbox and Onehub are two examples of online file-sharing services.
Video Communication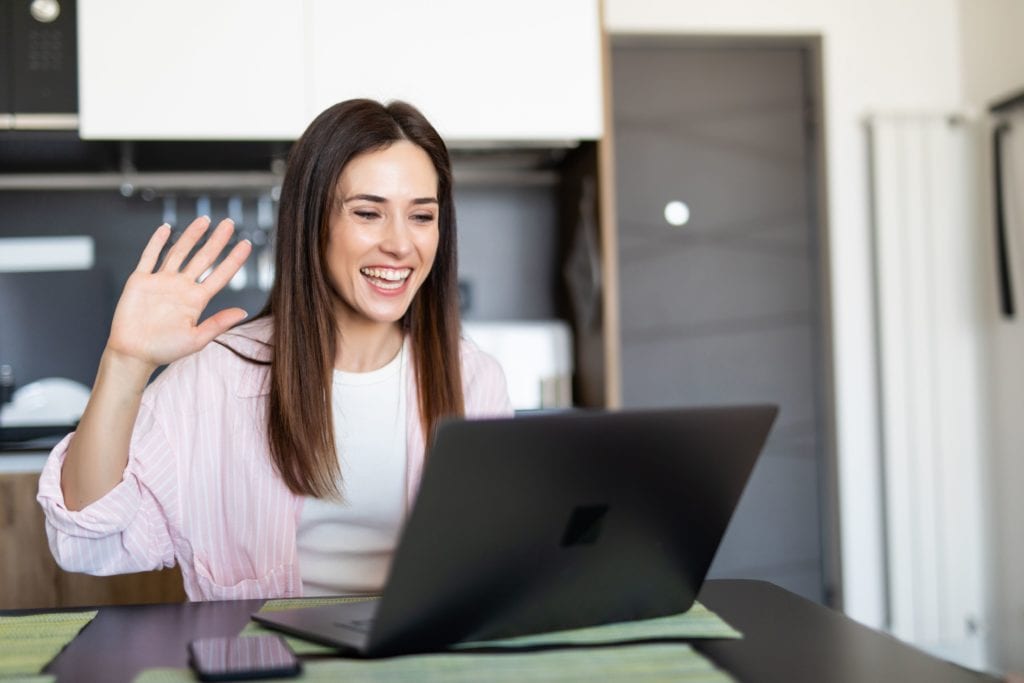 Video can be an exponential tool for individuals and teams working from home. Both live and recorded video can be used for communication and collaboration.
Live video
Live video conferencing is a great way to let everyone communicate in real-time. It does require everyone to synchronize their schedules, which can be difficult while working from home. But it does help recreate the traditional office meeting environment that many are accustomed to. 
Recorded video
Utilizing recorded video in everyday remote work processes can provide plenty of benefits for employers, employees, and bottom lines. It can help streamline asynchronous communication and help teams collaborate on projects.  
Content Creation Tools
There's no shortage of tools and resources available to learn, implement, and excel when taking on the challenge of working from home. Here are the tools you can use to succeed in remote work.
Screen Recorder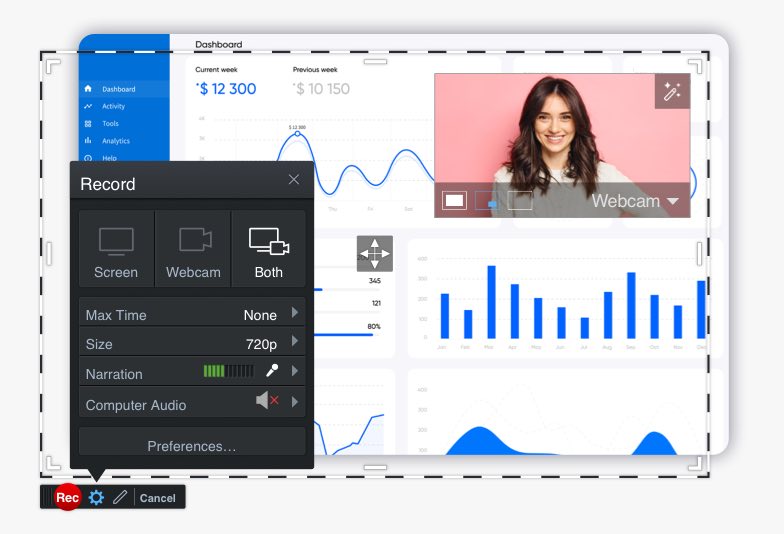 A screen recorder allows you to capture any area of your computer screen, add your webcam, and include voice narration. A screen recording is a great way to communicate with your team and build relationships.
Video Editor
It's rare that a video is recorded perfectly from start to finish. Chances are, you'll need to do some editing. Look for a video editor that has easy tools so you can quickly add annotations and overlays, cut sections of your video, or mix and match media content.  
Screenshots and Image Editor
You've heard the saying, "a picture is worth a thousand words." With screenshots and images, you can send a visual to your team.  An image editor allows you to add annotations to help explain your thoughts or message. 
Hosting Management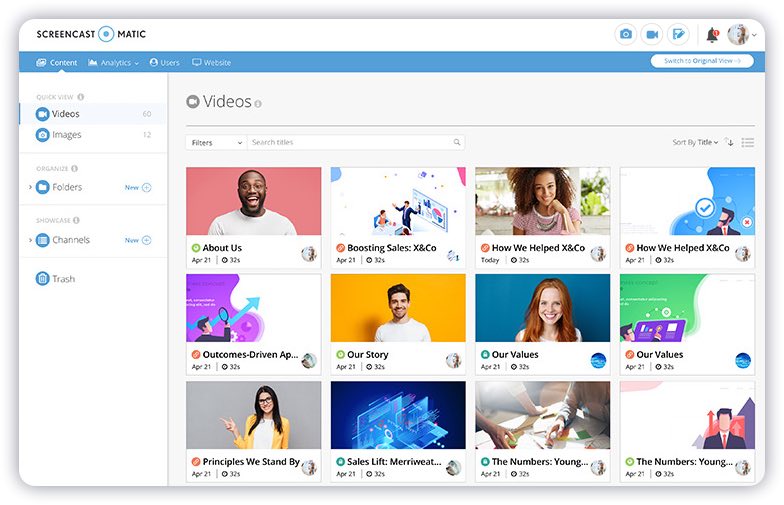 Finding a way to organize and manage all of your videos is extremely helpful. Hosting management enables you to securely save your content, password-protect them for extra security, organize them into their own channels or playlists, and share them to your team or individual co-workers.
There's no need to go through multiple platforms to create content.  ScreenPal is an all-in-one content creation tool giving you access to all of these features in one place. 
Why Use Video?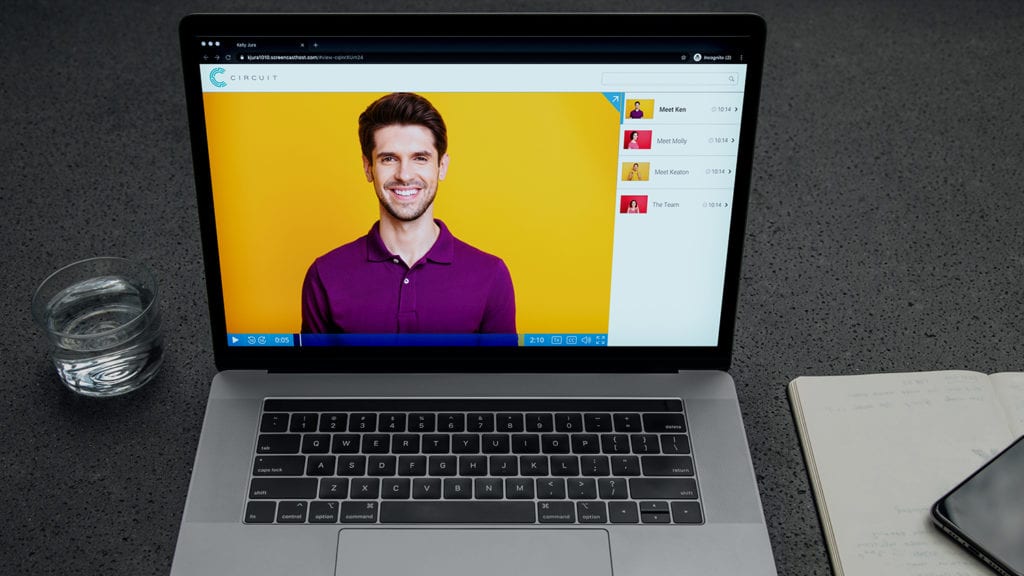 Did you know that pre-recorded video can be a major time saver while working remotely? Not only does it help you cut back on the number of disruptive meetings during your day, but it also gives you an easy, visual way to ask questions, provide feedback, and create tutorials.
This is the preferred method at semi-remote company AgoraPulse, according to Product Marketing Director Lisa Kalner Williams.
"We are spread over 15 countries, so preparing a video with an issue, idea, or question saves us from having calls that are convenient for some but really bad for others," Williams said.
AgoraPulse uses ScreenPal for video because, according to Williams, it makes internal communication quicker and clearer for the team. "It saves us hours of waiting for an email response or trying to set up phone calls across datelines," she said.
There's no doubt that video improves and enhances remote working. Without it, communicating and collaborating with colleagues would be tedious and potentially less effective. 
Video lets you be authentic and build relationships with your team, even if you can't be in the same room with them. An email or document just can't do the same.
Ways to Look Professional on Video
At many companies, video is a big part of working remotely. From live video meetings to pre-recorded videos, you're likely spending more time on-camera than you previously did. If you're going to continue working from home, a few affordable tools can help you appear more polished and professional on-screen.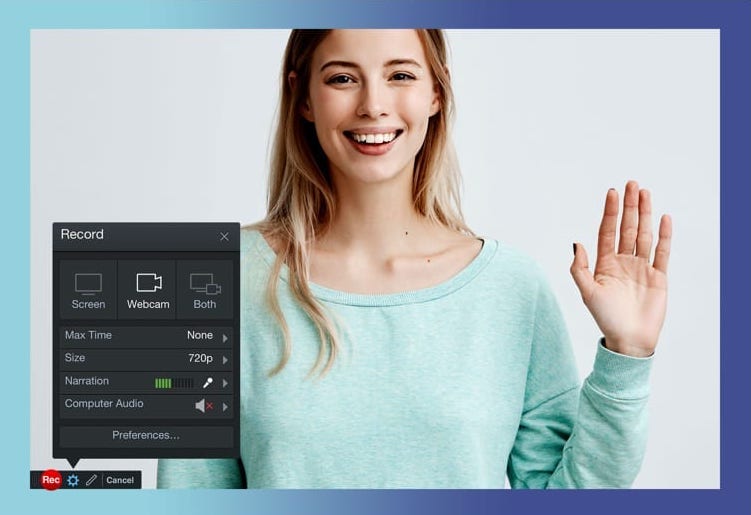 Webcam: If your device's built-in webcam produces grainy or blurry video, consider purchasing a separate one. There are many inexpensive options, and they plug right into your computer.
Lapel microphone: If people struggle to hear you on video, a lapel microphone is an easy fix. Just connect it to your computer and go. 
Headphones: It's smart to wear earbuds or headphones when on a video call or even while recording. You'll be able to hear everyone better, and you'll prevent the distracting echo that often happens when multiple people are on the call together. 
Ring light: Good lighting is crucial when you're on video, and the overhead lighting in many homes can cast harsh shadows on your face. For a brighter, more evenly lit look, try a ring light. You can find desktop versions for around $20. They're easy to use and often come with multiple settings to help you find the perfect light at any time of day or night.
Remote Work Success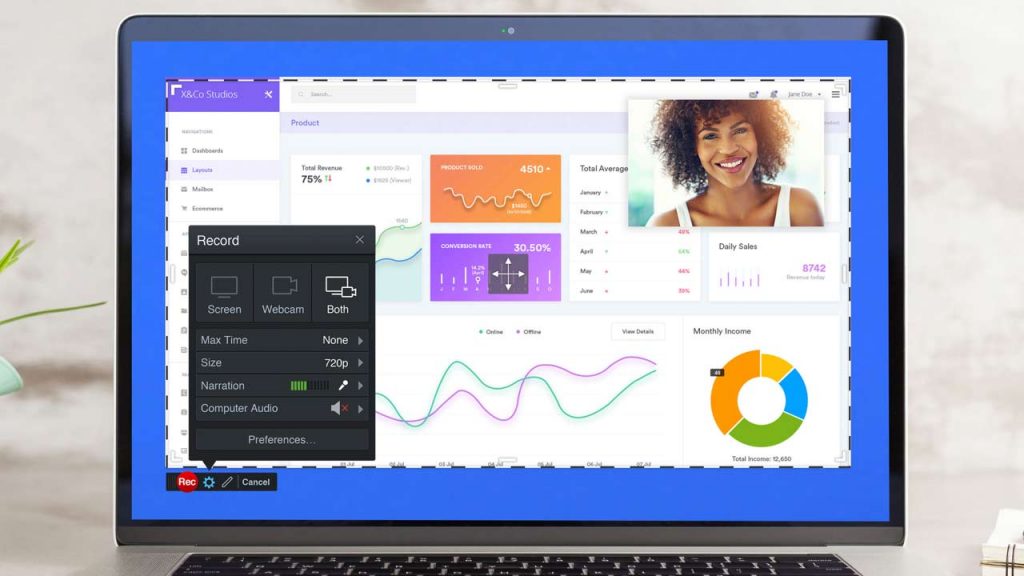 Whether you're a team of two working a town away from each other or a global company with hundreds of employees sprinkled in dozens of countries, adding a video recording service to your virtual tool belt can bring about massive positive change.
Reach out to the team at ScreenPal to see how we can help you grow your business, expand your reach, improve your marketing, boost collaboration, and make it easier to change the world through video screencasts.