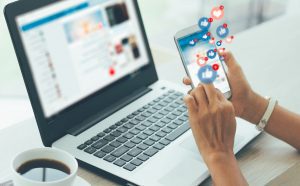 Guest Post: Roughly 50% of the global population is active on social media. And as more developing countries gain access, this figure is sure to increase. Therefore, brands need to make social media communications a top tier strategy in reaching their audience. Doing so will help you establish a strong online presence, which is essential to long-term success.
Of course, it's also essential to adjust your social media strategy to avoid being left in the wake of an increasingly digital world. As platforms like Instagram, Facebook, and Twitter expand and change, you'll have to grow and adapt along with them to remain current. Luckily, there are plenty of resources like this one to help you navigate the social media landscape and take your strategy to the next level.
Keep reading to discover tips, concepts, and social media strategy advice that'll help you design a winning marketing scheme.
Tailor to Your Audience
Before the internet, "location, location, location" was key to business success. Now, the digital world has shifted the focus from location to audience engagement and visibility. These two factors are integral to tailoring content and capturing the attention of a specific audience.
Use social listening to monitor likes, comments, and shares and determine who's seeing your content where. This information will help you narrow your demographic and create content that resonates with your target audience. 
Personalize posts and look outside your industry for inspiration, too. Competitors' social media pages are a great place to find new ideas. Influencer marketing and interactive components, like quizzes and polls, are also effective ways to boost engagement and visibility.
Diversify Content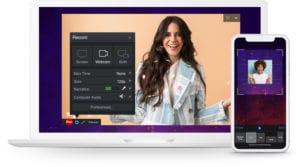 Most consumers are on multiple social media channels these days, which means you should be, too. Reach a wider audience, minimize risk, and increase interest by diversifying your content across multiple platforms. Use various kinds of content to prompt more engagement.
Blogs and articles educate and inform viewers and often contain internal links and a call to action. More importantly, they include facts, tips, and statistics that are relevant to your target audience. Ultimately, this type of content redirects traffic to your website to convert consumers into loyal customers.

Video content is perfect for platforms like Facebook, Twitter, and Instagram.

 Video is highly engaging for viewers.  You can grab their attention

within the first 10 seconds

by

getting creative.  Think about

adding green screen

, music, transitions,

and

screen captures

to your videos. Keep it engaging and use video editing software to import voice narration, overlay shapes, and

create more high-quality

content.

You can also add captions to your videos.  Most social media videos autoplay without audio.  It's great to keep your audience engaged so they can read video captions as they scroll through their feed.

Photos are an eye-catching option for brands looking to portray a certain aesthetic or convey important information, especially on photo-forward platforms like Instagram. Use proper lighting, appealing color schemes, and inclusive language in photos to garner the most attention and engagement.

Poignant tweets allow you to share company culture by publicizing your thoughts, convictions, and values. Twitter doesn't just offer additional exposure — it has become a legitimate platform that people and businesses use authoritatively, from

college admissions officers to public figures

. While sharing your beliefs may seem controversial, it's likely to attract attention, and new customers, because

72% of Americans feel it's important

to buy from companies that share their values. This kind of cause marketing will also add a human element to your brand to encourage authentic engagement and prompt word-of-mouth advertising.
Use Hashtags Effectively
Hashtags play a crucial role in marketing products and services on social media. These keywords can help you drive your target audience's attention back towards your brand and, more specifically, your posts. However, whatever hashtags you use must be brand-relevant, simple, and current to effectively expand your reach and engage followers.
Research each hashtag to ensure it's inclusive and trending. Stick with simple, short hashtags to achieve a wider reach and heightened engagement. Incorporate specific tags instead of generic ones to reach a more niche audience, too. Finally, edit your tags down to a handful of unique keywords to prevent your posts or your account from looking like spam.
Understand Social Media Algorithms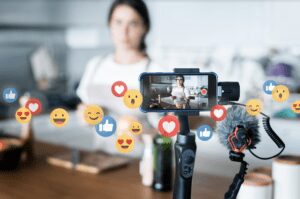 Most social platforms rely on complex algorithms to curate posts, personalize users' feeds, and maximize brand engagement. Because algorithms include a wide range of usage factors and trends to predict what people want to see, there's no magic formula for businesses to achieve success. However, brands can develop a basic understanding of the process to improve performance.
For instance, Twitter bases its algorithm on recency, post engagement, rich media like videos and photos, and follower counts. Thus, using images and GIFs, frequently engaging with followers, and posting consistently can land you at the top of more people's feeds.
On Instagram, however, what ranks highly one day may rank lower the next because the platform's algorithm is mostly an ever-changing mystery. Still, it's best practice to make posts based on your target audience's interests, relationships, follower counts, and app usage on this platform.
Focus on and Center Engagement
Social media platforms have evolved to reward authentic social interactions, making engagement a vital part of any marketing strategy. Both brands and their audiences can interact through likes, favorites, comments, DMs, replies, saves, clicks, shares, and mentions.
These forms of engagement — regardless of whether the interaction is positive or negative — can strengthen your brand recognition, boost conversion rates and earn you a higher ranking from the all-powerful algorithm.
Focusing and centering on engagement is also a brilliant way to measure whether the content you're creating resonates with your audience. Maybe one post received more likes than another or your videos consistently prompt more conversations than photos. Pay attention to these results and use them to build relationships, develop empathy and, ultimately, create better products and experiences for users.
Pinpoint When to Pay for Social Media Advertising
Paying for advertisements and views is an essential step in many successful social media strategies because only a small percentage of your followers will see organic posts. However, choosing where and how to spend this portion of your marketing budget will take careful consideration. After all, the last thing you want is to blow all your money on posting run-of-the-mill advertising and boosting mediocre videos.
Make the most of your marketing budget by taking a more traditional approach to advertising. Target people who follow similar Instagram accounts with ads that promise substantial discounts for new customers. Then, drive conversion by directing them to a frictionless landing page using Instagram Shopping.
Alternatively, you can take a more feel-good approach and boost human interest stories. These indirect advertisements can highlight a loyal customer, your company's role in the community, or another inspiring aspect of your brand. While they may not bring in immediate sales, these soft-touch ads can build relationships between you and your followers — or complete strangers — which lays the foundation for future sales.
Track Social Media Performance
Social media metrics are important because they reveal how successful your campaign truly is. Are your ads catering to your target audience? Do your posts convert consumers into loyal customers? Measuring your engagement rate will help you answer these and other related questions so you can figure out how to take your social media strategy to the next level.
Take a peek at the big picture by monitoring comments, likes, and shares and reviewing posts or ads that drove the highest number of engagements. Track follower growth and analyze your social media page to identify potential reasons for sharp increases or decreases in your follower count. Response times and influencer campaign results can also help you determine customer satisfaction and which marketing strategies are worth investing in. 
By incorporating these tips into your social media strategy, taking the time to build out your marketing and posting process, and monitoring which platforms and strategies are bringing in the best results, you can refine your plan of attack, make better decisions in the future and maximize your exposure to your intended audience.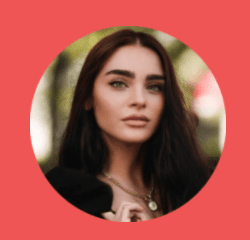 About the Author
Ginger Abbot is a learning and education writer. She serves as editor for Classrooms, where you can read more of her work.