Three seconds. It's not much time. Yet in the social media world, the first three seconds of a social media video is the key to engaging your audience. So it's easy for a brand to become lost in all of the scrolling. 
You don't need to be a social media expert to create bold, eye-catching videos. You just need the right tools.  Combine ScreenPal's easy-to-use video creation tools with any of these social media video strategies. 
Here are seven social media videos you can easily create on ScreenPal:
1. Questions & Answer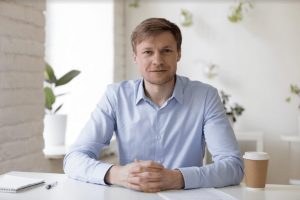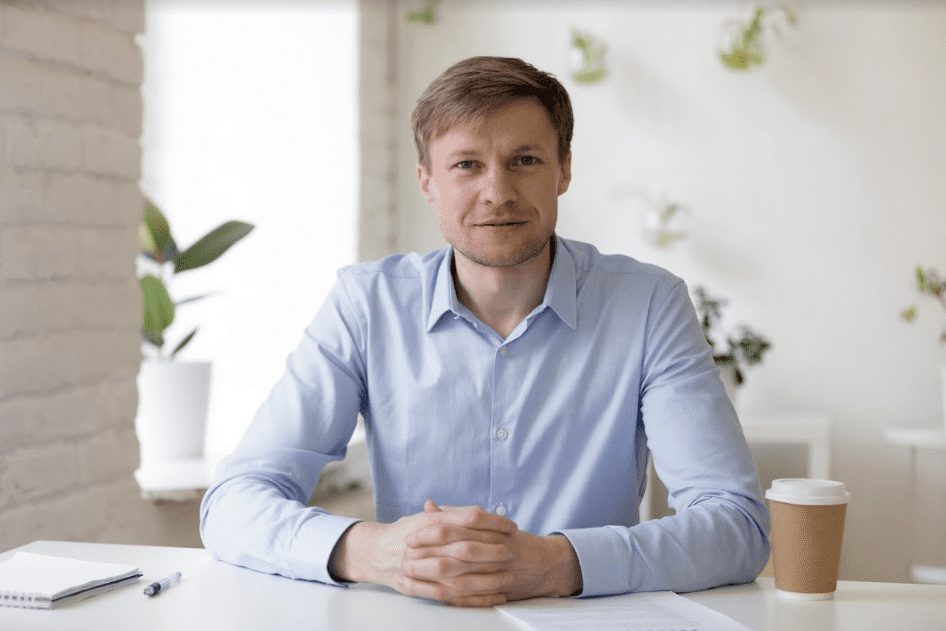 Q&A social media videos work wonders by engaging followers. It's a way to bring a digital conversation full-circle. News outlets commonly use this style of social media post following interviews or investigative reports.
The method is simple. Post your content online. Then ask followers to post their questions in the comments. Next, go the extra step and respond to those questions via video with the help of ScreenPal.
Set up the screen recorder to show your webcam and computer screen. This allows you to answer questions while also referencing the precise question in your social feed. It gives followers ownership of their comments while improving brand transparency.
2. Product Reviews
Go bold by creating a show-stopping social media video containing reviews. These videos are a flashy yet simple way to stand out in an online feed. 
Try creating a video to showcase a product's reviews. All you need is a photo of the product, reviews, and stock images. The ScreenPal Stock Library has the visuals covered. The library features hundreds of thousands of free, high-quality images covering a variety of topics. 
Select your images or video and then bring your social media review to life with animation. The ScreenPal Video Editor makes it easy for anyone to animate images, text, and icons.
3. Product Demos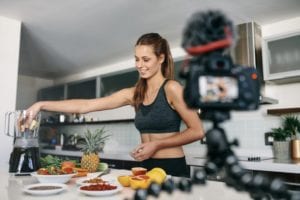 Bring your product to everyone's social media feed by showing a real-world demonstration. For example, you can showcase a product using your favorite recipe for cooking demonstrations.
Keep your demo video short (under 90 seconds) by using the magic of transitions and speed effects. 
Use the webcam options in ScreenPal to record the product demonstration. Next, switch over to the Video Editor to adjust the speed. The editing tool can speed up a video from two to ten times the standard rate. 
Enhance your video further by adding music from ScreenPal's music library.
4. Candid
Some of the best social media videos come from the unexpected. A surprise, an off-the-cuff announcement or even sharing the rare blunder can be social media gold.  
So seize the day when something out of the ordinary happens and post a video. 
You don't need to be near a computer to make it happen. The ScreenPal mobile app ensures that you'll never be without your video creation tools. The app allows users to make quick edits like cropping videos to the standard Instagram square size. The mobile app can also upload videos directly to social platforms.  For a more polished look, you can sync your mobile recordings to the desktop video editor.  You can add transitions, overlays, or add your video into existing recordings. 
5. Behind-The-Scenes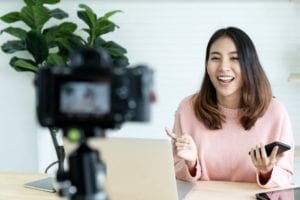 Social media users love to see the inner workings of their favorite brands. Behind-the-scenes videos can quickly generate impressive social media views when showing off rarely seen areas like production lines or factories.  You can even record videos to showcase your corporate culture.  
Record the video with the app. Go the extra step and turn behind-the-scenes into a pop-up video.  Utilize the text features, arrows and animation in video editor to add facts and trivia to your project.
6. Testimonials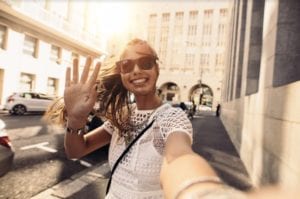 Let your fans do the work on your next social media video.
Create a post asking fans to share what they love about your business. Then use the best submissions to edit together a click-worthy video.
Add narration and music to enhance the content created by your followers. It's all available in Video Editor. Select a song from the free music library or import your own.
Videos containing user-generated content can boost views as followers check to see if their submissions made the cut. You'll also see additional shares and retweets as featured fans show off their contributions to their friends.
7. Events 
Showcase your company's event by sharing it on social media. Let it live on in social feeds. Post-event videos are a great way to take all of your followers inside a concert, charity fundraiser or customer appreciation party. 
Hashtags are helpful when pulling these videos together. Promote a hashtag at your event. Use the hashtag to gather all the event-related photos and videos. Mix and match the media in the video editor to create a promotional video about your event.  You can overlay video,  use transitions, and add music to make a seamless event marketing video. 
Captions for Social Videos
A majority of viewers watch social videos without any sound.  So it's important to caption all of your social videos.
It's easy to caption on ScreenPal.  The tool provides three simple ways to caption videos.  You can upload a text file, type in your own captions, or you can use speech-to-text technology to create captions.
Sharing on Social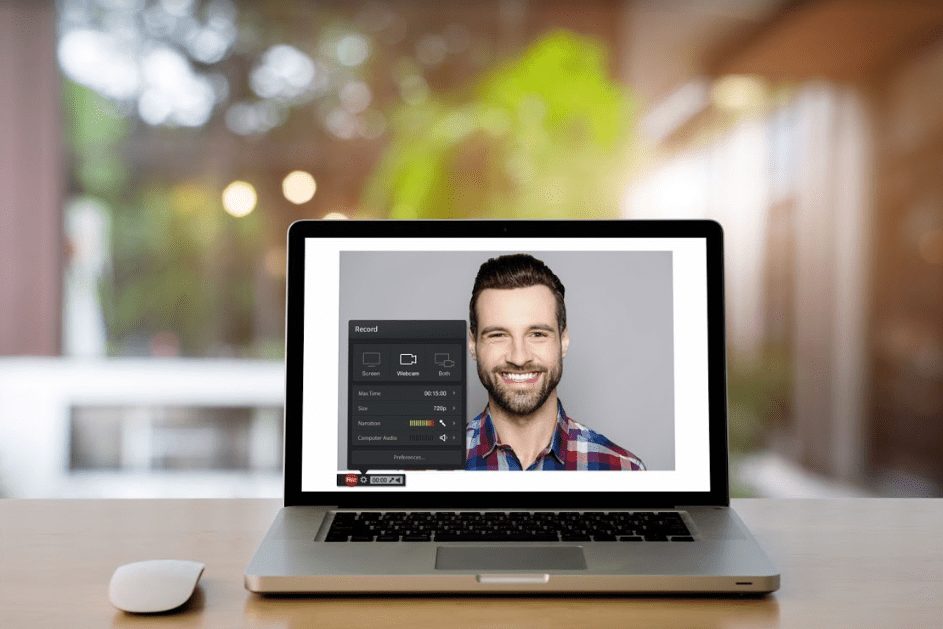 Followers like variety. So be bold when sharing online. 
Combine and alternate between any of the seven video ideas for your next social media campaign. ScreenPal streamlines the entire process from recording to editing and even when it comes to sharing.  
Whether you're using a computer, Chromebook or smartphone the process is simple. Within the app, look for the upload icon to add your video directly to Facebook, YouTube or Twitter. 
ScreenPal offers quick share options to social media platforms when you're done recording or editing. Users can also share directly to YouTube, Vimeo, Google Drive, and Dropbox.