The Ultimate Remote Learning Guide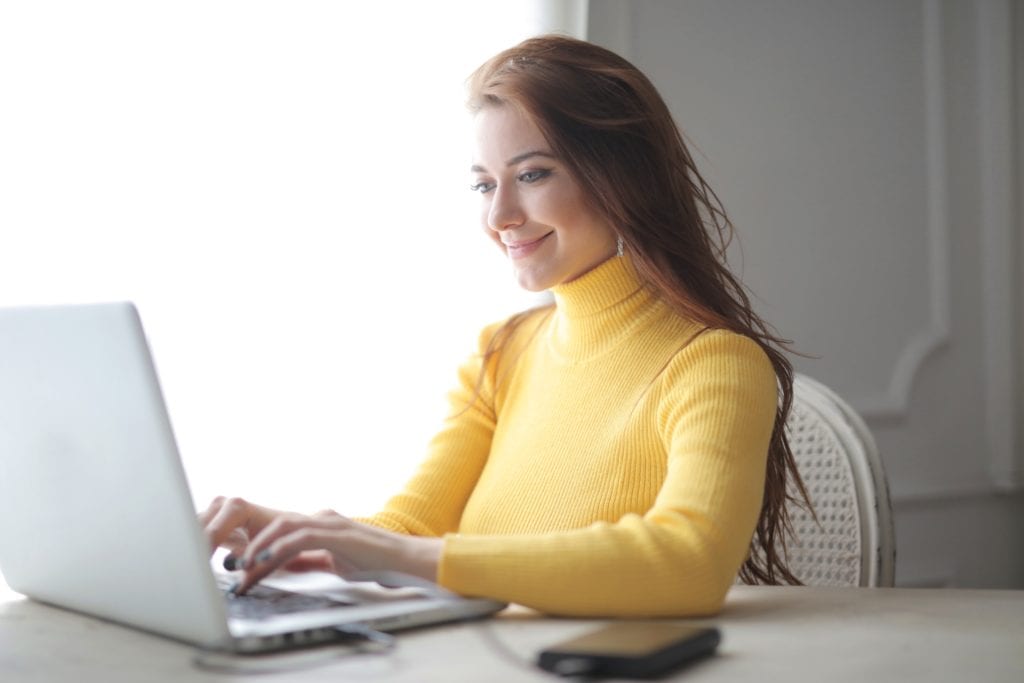 From elementary school to college, remote learning can provide benefits for students and educators alike.
Students can learn at a pace that best fits their schedule while educators have the ability to perfect their coursework before presenting it. They can still connect, discuss, and reflect, despite the space between them.
If you're an educator looking to create an exceptional remote learning experience for your students, we hope this in-depth guide filled with tips, tools, and resources can help.  
You can download the 'Ultimate Remote Learning Guide' or read more to get the highlights.
Benefits of Remote Learning

Remote learning, also known as e-learning or distance learning, has steadily grown in popularity as

technology makes online instruction easier

to conduct and receive.

The benefits of remote learning are hard to ignore. Here are several benefits.


Anytime, Anywhere Learning

This allows students the flexibility to learn and access course material, no matter their schedule. They can also access courses online and on multiple devices including a phone, tablet, or desktop computer.  

Lasting Course Material

There's no need to start a class over again. You can reuse class material or update them as needed. Digital materials can then be viewed multiple times by many students.  

Save Resources

There's the potential to save resources, as e-learning can be more affordable for students and less damaging to the environment.
Implement a Plan
Remote learning requires a plan of action. You'll need to be organized and manage all of your course content so students can access your material.  Here are 4 things to consider in your remote learning plan.
Course Plan and Outline
Every class needs its own plan and outline. First, determine how you want to deliver the material. Utilizing a Learning Management System (LMS) is the standard route and educators have several to choose from, including Moodle, Canvas, Schoology, and Google Classroom.
List of Expectations
Clear communication is the key to distance learning. As an educator, provide a list of expectations in your plan that includes how students can communicate with you, what you expect from them, and how to deliver their homework assignments. You should also provide that list to parents.
Tools and Resources
What tools and resources will you need to bring your plan to life? Focusing on content creation tools is crucial. Find easy to use tools that your students can use. Once you have chosen your tools, provide a quick tutorial for your students and parents. 
Ways to Collaborate
Collaboration helps students remain engaged and motivated. Educators who add context to assignments using annotation tools or provide video feedback to students tend to see more engagement.  You should also provide ways for students to collaborate with peers.
Educator Highlights
In Michigan, educator Layla Kayyod teaches at an 100% online school district. She utilizes several remote learning tools, like video recording and live conferencing. Kayood says it takes a lot of tools to teach virtually.

"I tell everyone this is a tech job," she said. "I'm a teacher, but I use a lot of programs like ScreenPal."
Kayyod says her students benefit from the virtual learning environment as they can watch her presentations around their schedule and as often as needed. She provides feedback via personalized video and makes herself available through chat on a regular basis.
Michele Eaton, Director of Virtual and Blended Learning at MSD of Wayne Township in Indianapolis, says video can be powerful for both educators and students alike.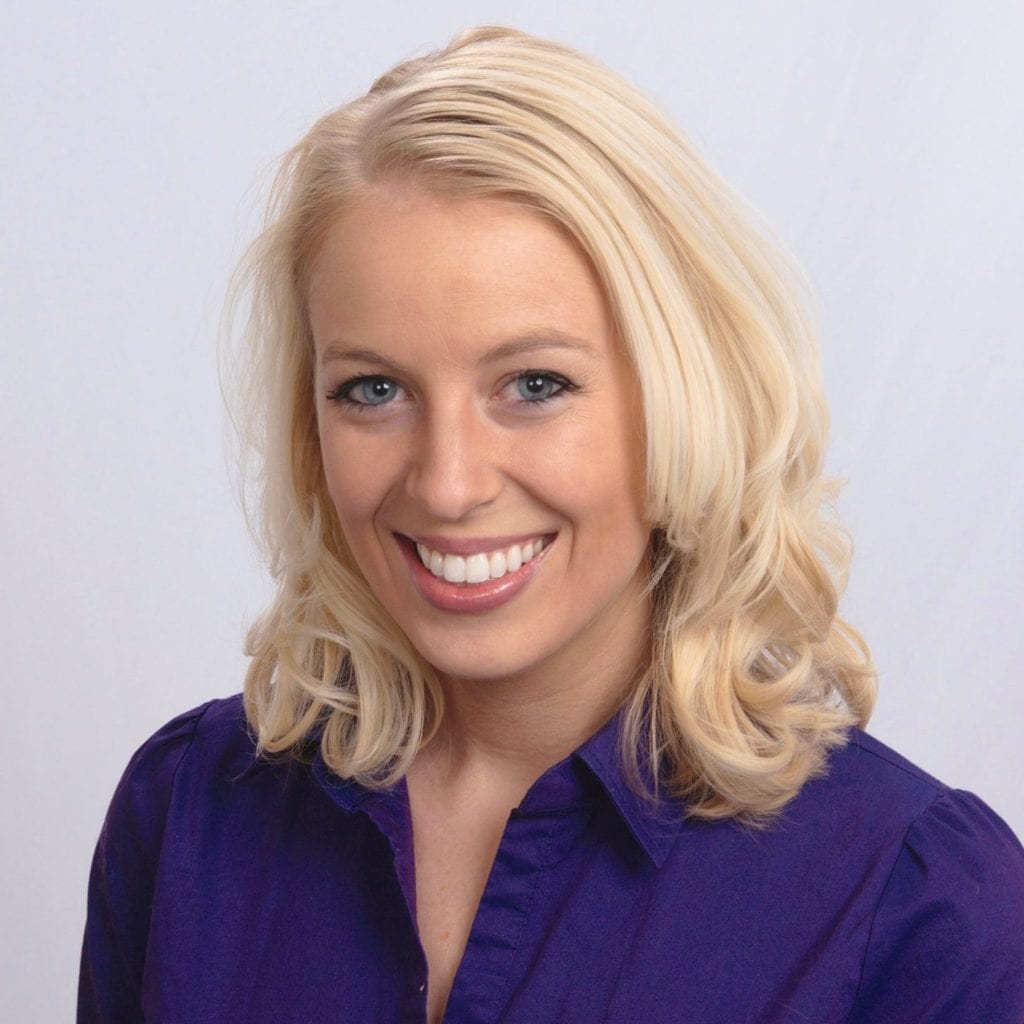 "I tell teachers all the time—this is one of the most powerful things you can do when you're creating digital content, especially if you're talking about learners you can't see," says Eaton.
She strongly believes that students respond best to teachers who leverage video showing their faces on-screen. This feature provides a meaningful connection with students and it shows that teachers care.  
Tips to Transform Your Classes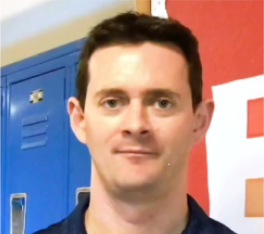 Instead of reinventing your class lessons and starting over, how about rebooting them so they fit into a digital format?
Massachusetts Social Studies teacher Andrew Swan shares these three tips to transform your class content into an online course.
Survey Your Students
Swan suggests creating a survey in Google Forms. Ask students, and parents if applicable, what would help the transition. 
Here are a few questions to ask: Does everyone have access to the internet? Does the family have enough devices? Do parents want a mix of printed material and online assignments? 
These answers don't have to limit you as you adopt your standard course to an e-learning course. Instead, use them as a guide. Students are sure to appreciate that you listened to their opinions and did the best you could to satisfy the needs of all your students.
Start Slow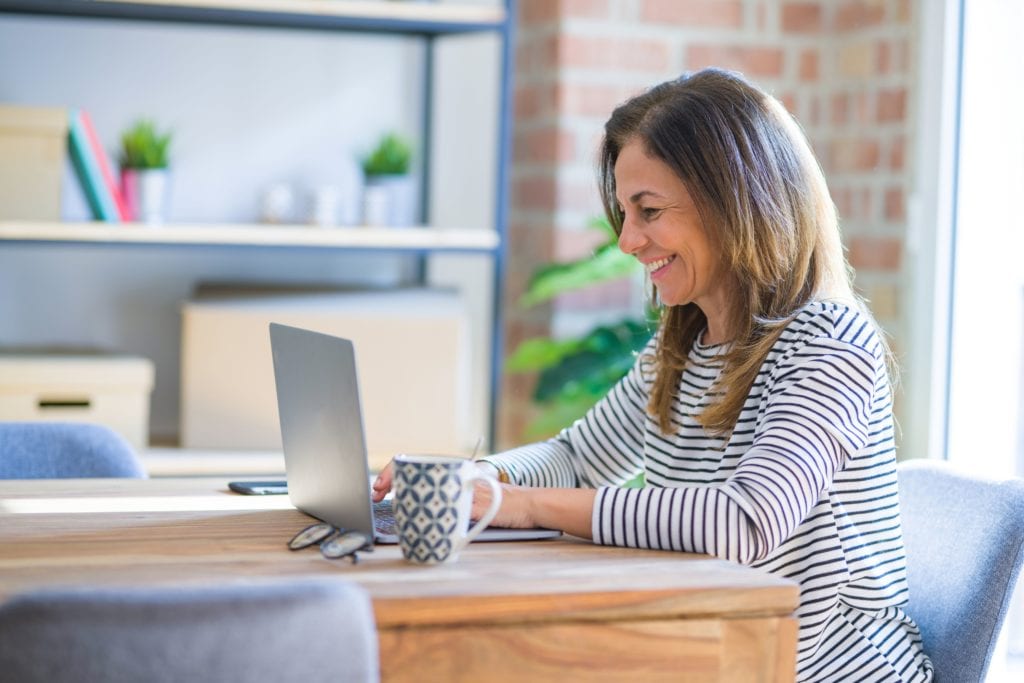 Don't worry about having to play catch-up. Taking the time to let students adjust to remote circumstances will likely save you time in the end.
Swan says to think of this time as the first week of school all over again, even if you're past Spring Break. 
Learn the ropes together before trying to get ahead.
Keep It Short
School days are long. But they have plenty of buffer time built in. Remote learning doesn't require the same amount of cushioning. Keep classes short. If you planned on covering a chapter in a single school day, break it up into a few lessons in a virtual setting. 
Remember, students can often work ahead and at their own pace. It's better to allow them this option rather than leaving them feeling overwhelmed with stretched out videos and jam-packed assignments.
Swan suggests creating videos that are about five minutes in length and only cover one or two topics. When it comes to e-learning, less is typically more.
Online Resources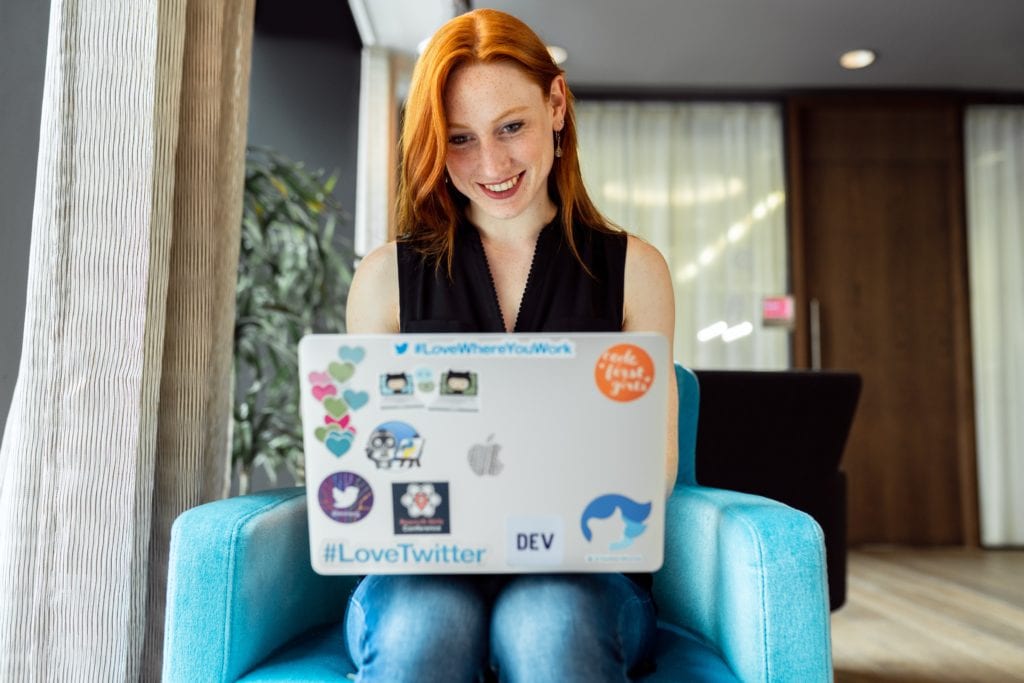 You will find a huge marketplace for edtech tools and resources to use when exploring e-learning. But where do you start?  Instead of being overwhelmed, turn to the experts for help.  
There are many teachers who have already implemented flipped or blended learning within their own classrooms.  Turning to them for guidance may help you save time from experimenting with every tool in the marketplace.  Find out what worked for them and learn from their experience.  
Another great resource to lean on is your school's technology department.  Almost every school or school district has a designated Technology Integration Specialist to help teachers. They often have a list of recommended tech tools to use and also a list of online classes to learn the tools.  
"I am part therapist, part emotional support personnel," says Timothy Marum, a Tech Integration Specialist. Marum explains that while educators having a moment of panic isn't unheard of, there's always support available.
You can also follow educators on Twitter or join groups such as the Flipped Learning Network who have established themselves as experts in edtech tools and learning.  They hold a wealth of information and you can gain insight from educators around the world.  The great thing to know is that you're not alone. 
Why Use Video?
There's no doubt that video improves and enhances remote teaching. Without it, communicating and collaborating with colleagues and students would be tedious and potentially less effective.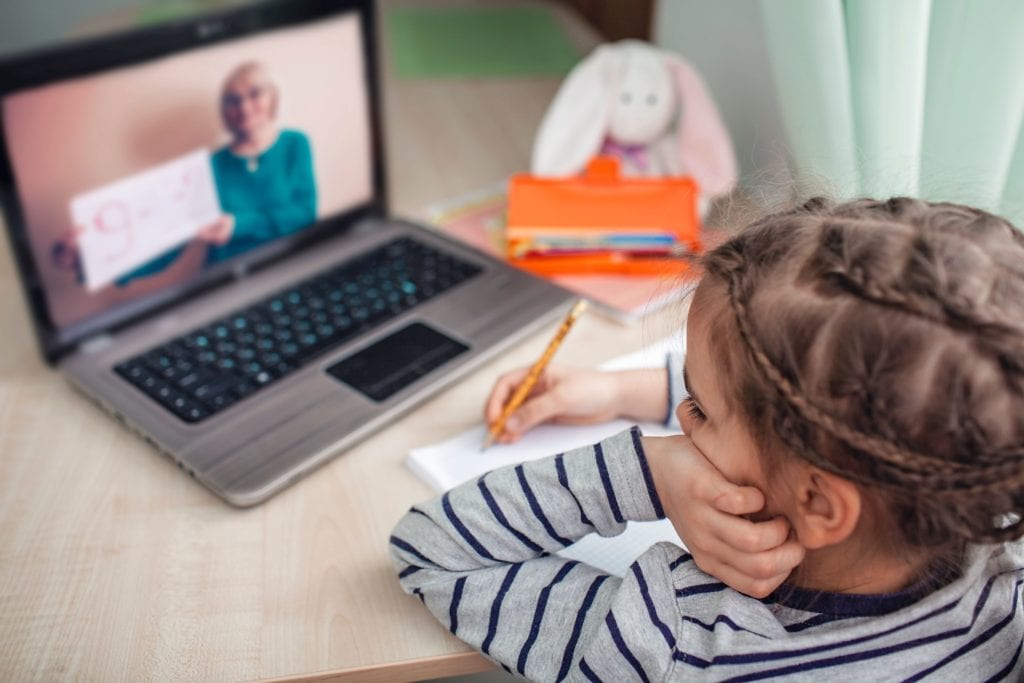 Video increases participation and comprehension with students. A 2016 Cal Poly study showed that student grades increased by as much as 10% when video was implemented.
Cal Poly Professor Martin Mehl says, "The screen is the closest tool to be able to hold the hand and capture the mind of the person trying to share their feelings and love for learning. It's important to see the passion of the person who wants us to fall in love with their favorite subject, lesson, company, or solution."
Video lets you be authentic and build relationships with students, even if you can't be in the same room with them. A reading assignment and accompanying worksheet just can't do the same.
Content Creation Tools
There's no shortage of tools and resources available to learn, implement, and excel when taking on the challenge of remote learning. Here are the tools you can use to succeed in remote learning.
Screen Recorder
A screen recorder allows you to capture any area of your computer screen, add your webcam, and include voice narration. A screen recording is a great way to communicate with students and build relationships.
Video Editor
It's rare that a video is recorded perfectly from start to finish. Chances are, you'll need to do some editing. Look for a video editor that has easy tools so you can quickly add annotations and overlays, cut sections of your video, or mix and match media content.  
Screenshots and Image Editor
You've heard the saying, "a picture is worth a thousand words." With screenshots and images, you can send a visual to your students.  An image editor allows you to add annotations to help explain your thoughts or message.
Hosting Management
Finding a way to organize and manage all of your class videos is extremely helpful. Hosting management enables you to securely save your content, password-protect them for extra security, organize them into their own channels or playlists, and share them to a class or individual students.
There's no need to go through multiple platforms to create content for students.  ScreenPal is an all-in-one content creation tool giving you access to all of these features in one place.
Personalize Learning
The connection between educator and student is unique. It thrives on connection and communication. When switching to a remote learning scenario, both can diminish or be lost entirely.
If students begin to feel left behind, their willingness to participate fully in online lessons and assignments can suffer. 
We've put together a few tips to personalize learning and keep your students engaged.
Think About Your Students
Whether you're making a video for an entire class or one student, think about their needs before making a video. What questions might they have? What's the best tone and approach to use?
Keep It Short and Sweet
Students aren't strangers to video. Teens average over 7 hours of screen time a day (not including homework). Keep your videos short and you'll have a higher chance of connecting with them throughout the entire video.
Be Consistent 
Make sure to check-in with your students on a consistent basis. Students will come to depend on you and your videos, whether it's for guidance, support, or morale. At the same time, don't overwhelm students with too many check-ins. Use their age as a guide. 
Give Them Breaks 
Give your students break times from their computers. Encourage them to take some time outside or at least step away from their desk. You can even build in break times with music in a video.
Remote Learning Success
We're all navigating uncharted waters, either as educators, students, or parents, as we begin to implement remote learning at a rapid pace.
At ScreenPal, we're here to support and encourage you and we're honored to be a part of the remote learning community.
We encourage you to download our full guide and get more details about remote learning and how you can implement it into your coursework.