Are you looking for a new job or beginning your job search as a new or recent graduate?  While finding a job can seem like a daunting task, there's no need to settle for getting lost in a stack of resumes. Digital storytelling makes it easier than ever for job applicants to stand out. One of the most effective ways to tell your story to potential employers is through a video ePortfolio. Read on to find out why it works, and how to make your own with ScreenPal.
Make a connection with video
Video is a powerful job search tool.  Just ask Kris Lambert, Instructor and Curriculum Developer for UCLA Extension, UC San Diego Extension, and UC Santa Cruz Extension.  She requires her students to create interactive video resumes. "The potential employer can see what they look like, can hear them speak, can hear their intonation, can see how dynamic they are," Lambert said. "I don't think there's any better way, especially nowadays."
You can dig deeper with a video ePortfolio and you're able to tell a more compelling story.  It's helpful for new graduates without much career experience. They could include a deep dive into a relevant project they did in college or an internship. This will demonstrate educational experiences, skills, creative process, and personality to employers. It gives them an idea of what it will be like to work with you on a daily basis, which is something a written resume can't do. 
This method worked well for Taylor Lane, creator of Remote Like Me. When she applied for her first remote job, her resume didn't have much on it besides teaching and student work. She turned to video to make an impression when applying for a job. 
"I made a video saying why they should hire me, why I'm the right personality and culture fit, and why I work well virtually," she said. "My hiring manager said that was it for them!" 
How to make an ePortfolio with ScreenPal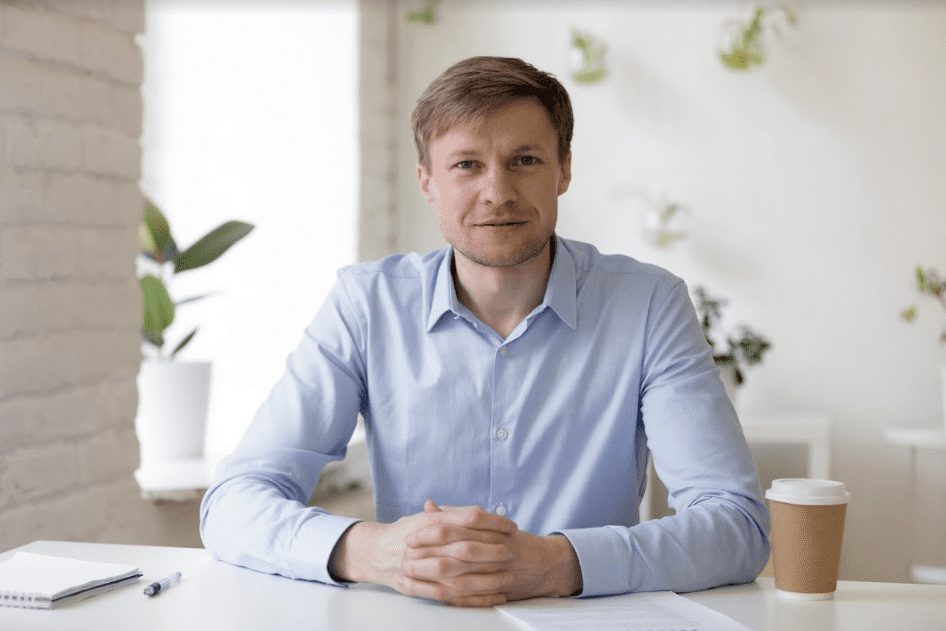 Making your own ePortfolio is easy with ScreenPal. The following tips will help you along the way. 
Show your face

– Not everyone loves being on camera, but spending a minute or two recording a friendly introduction can make all the difference to hiring managers. In fact, research has shown that the introductory video may be the

most valuable part

of an ePortfolio. A quick on-screen hello helps employers imagine what it would be like to share an office with you. It's your chance to make a strong first impression.

Get creative

– It may seem counterintuitive, but your job search is a perfect time to break the rules. You'll have a much higher chance of finding a job you'll love by showing employers the real you rather than trying to be perfect. Are you passionate about the volunteer work you do on the side? Tell them why it's important to you. Are you an animal lover applying to a pet-friendly office? Let your dog be in your video. These personal touches also serve as an icebreaker when you get to the interview stage.

Add visual aids

– Use ScreenPal's

Screen Recorder

to give employers a virtual tour of your work samples. If your work is visual, you could show a gallery of images. If your work involves public speaking, you could show a video clip of you teaching a class or giving a presentation to a group. Don't just talk about your skills, show them.

To script or not to script?

– If you'd like to plan what to say in your video ahead of time, you can import a script into ScreenPal's

Scripted Recordings features. It helps you stay organized by following a script as you record. For a more casual feel, you can skip the script, talk into a webcam and show some authenticity by speaking from the heart . 
Edit your video – Your video can be as elaborate or minimalistic as you want. You can use the video editor to add music, fun transitions, voice narration, and other overlays for a more produced, put-together feel.  You can also add

captions

for clarity and accessibility.

Save where you want

– You can save your finished video directly to ScreenPal, upload it to YouTube, or download it as a file on your computer. We recommend saving to ScreenPal so you can add new work to your ePortfolio as your career develops. Make sure your video contains your best and most recent work before you apply for a new role.

Share with your network

– Your ePortfolio is a networking game-changer, so don't be shy. You'll get a shareable link when you save your video to ScreenPal. You can make this link clickable on your resume, share it on LinkedIn, paste it into your job applications or cover letters, and more. If you have a personal website, you can also embed your ePortfolio there. Simply copy the

embed code

you're given after saving your video, and paste it into your website's editor. 
Now that you have the video creation tools for your job search, you can start gathering and creating your ePortfolio with ease.  Good luck with your job search!