"At the end of the year it's either sink or swim, and I wanted them to swim."
That is the motivation for Angela Barnett who is focused on making video learning a fundamental part of her Lakewood, California classroom.
Barnett's students utilize video to learn, to lead peer-to-peer teaching and explore how technology can be used globally.
It's a lot to ask of any student. Especially students in the third grade.
Starting Students Young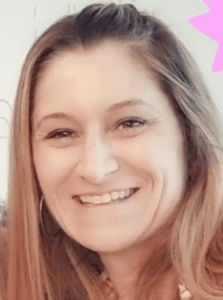 "They come to me hardly with any experience using technology besides swiping, touching, exploring."
Barnett builds on those basic skills to give her students a head start when it comes to technology. It's a crucial lesson many of her students can only learn at school.
Most of her students do not have wifi or internet at home, about half are English Language Learners, and all of her students will be required to take at least one standardized test by the end of the year.
The primary test, the CASSPP (California Assessment of Student Performance and Progress), is taken online.
Despite it all, Barnett has found her students to be surprisingly responsive to adding video and digital learning platforms into their lesson plans.
"Once they're with me in third grade I start showing them that there's a purpose to it."
Video Learning: A New Normal
Barnett blends ScreenPal, Google Classroom, and Flipgrid into her modern approach to teaching at Willow Elementary.
It's a change she made about three years ago when her classroom received Chromebook devices. The ten-year teaching veteran acknowledges she had to educate herself in order to help her students succeed.
"I had to join their world because it is so much different now."
For Barnett, it was about finding a new normal.
"I jumped from second to third grade, with one-on-one Chromebooks and state testing. And in California, it's all digital."
To Barnett, this meant that her third graders needed more than the standard curriculum. It meant they needed testing skills and understand technology.
"I knew I had to do something to help them become successful."
Barnett began with tech lessons for her kids. However, the biggest challenges were discovering that each student has a different baseline of computer skills. Before she can dive into these technology tools she covers topics such as 'dragging and dropping,' toolbars and typing.
Once her students understand the basics, Barnett introduces video learning into her classroom.
Flipping Students Into Teachers
Barnett credits video with "flipping the tables" in her classroom.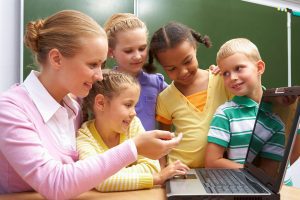 She relies on ScreenPal to create her own videos for students. The video creation platform allows her to record video of herself as well as the lesson content on her computer screen. She shares her videos in Google Classroom and now encourages students to do the same.
"I have students start creating their own videos to share with peers."
Students love the concept of sharing what they've learned. It even works with third-grade math.
Barnett has students record themselves on camera with their Chromebook devices while they work out a math equation on a whiteboard.
"They'll use the math language to explain their thinking as they are working out a problem."
The ability to playback those videos gives Barnett a chance to check their understanding of the math concept. But the lesson doesn't end there.
"So besides myself checking, their peers will check their work to see if they can follow their steps to make sure that a student is explaining the steps correctly."
Now the students are becoming the teachers too.
The peer-to-peer teaching process adds creative repetition to lessons. It's a method her students love. Her class has even shared their videos with younger kids. Barnett says the third-graders have worked with kindergartners showing them how to use video technology.
"By putting the teaching into the kid's hands, it drives that student agency, that independence at such a young age."
The video instruction method is traditionally reserved for older students.
But in a generation growing up with YouTube, Barnett says even third graders understand the power and prominence of being on camera.
"They're curious about it. It really drives that understanding and use of technology further for an eight or nine-year-old."
For Barnett, technology isn't a classroom extra. It's imperative.
"Even though our kids are growing up in a tech-infused world that doesn't mean that they are tech literate."
Changes are already in motion to make sure more kids are tech literate. Mrs. Barnett is excited to share that Chromebook devices will soon be in the hands of first graders and the kindergarten class at Willow Elementary.