Is video part of your marketing strategy? HubSpot Research found that in 2019, more than half of consumers want to see more video content from brands. A good video marketing strategy can help companies of all sizes connect with customers.
Not only can video help you connect with customers but it can help them with their purchasing decisions.  According to Forbes, 90 percent of customers say product videos help them decide on whether to buy or not, and 64 percent of customers are more likely to purchase a product online after watching a video about it. 
Creating videos is easier than ever, with affordable tools right at your fingertips. Below, we'll walk you through 5 of the best types of marketing videos you can make for your business.  
1. Demo or Product Videos:
Demo videos are powerful sales tools that showcase a product or service. They provide valuable information and educate a customer.  The best demo videos showcases a company's value proposition and helps customers understand why they would benefit from the product or service.  
You can easily create a demo video by using a screen and webcam recorder for your computer or mobile device.  You can showcase an online product by screen recording the website.  Or you can point the webcam on a subject to demo the product.  With ScreenPal, you have three options to record.  You can record your screen, webcam or both at the same time.   This provides you several creative ways to showcase your demo or product video.
2. Brand videos:
Video can help connect you with customers and build brand awareness at the same time.  The most powerful brand videos are ones that resonate with customers. They leave a lasting message or impression on your brand.  
Once you've decided on how you want to represent your brand, turn to ScreenPal's Video Editor to add your company's signature colors, logos, animations, music, and more. Remember to keep your videos consistent with your brand.  It will make it easier for people to recognize content as yours. 
Never underestimate the power of a good story. Stories have the power to inspire action, change attitudes, and even keep us entertained. Try some of these story-driven videos on your audience.
A video about how your product or service is changing the community.

A personal story of how your company gives back.

A meet-our-team video where everyone introduces themselves.
You can make these videos even more entertaining and engaging by adding music. You can upload your own, or explore the music options in our library.
3. Testimonials:
An expert testimonial or a glowing case study about a happy customer lends credibility to your brand. They're easy to record, and require no fancy equipment. 
You can ask experts or customers to record themselves on a webcam.  Just set up the Screen Recorder, have them choose webcam then hit record.  You can have a testimonial within minutes.  
4. Tutorials:
Tutorials help your customers learn how to use your product or service. You can also showcase new features and tools and walk them through the step-by-step process.  
Creating a tutorial can be fairly easy to create.  If you have an online product or service, you can easily record your screen and add audio narration.  It's a simple video to help your customers understand and use your product or service.  
ScreenPal has a feature that can help you stay organized and save time when recording tutorials.  The Scripted Recordings feature allows you to import a script and add audio narration.  You can add video as you follow your script.  
5. Personal connection videos: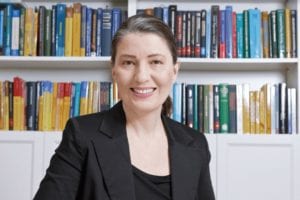 If you're going for a down-to-earth, genuine and authentic feel, try recording a one-to-one video speaking directly to your audience. These videos help you connect with your customers.
You can record with your webcam and share your message. Videos like these are common on social media. It helps companies foster a sense of community with followers.
Whether you have a quick update, you're doing a giveaway, or you just want to say hello, personal connection videos are great to share.
Best of all, they cost nothing, and you can record them within minutes.    
Most importantly, be creative! There are countless ways to make each of these six videos your own, and make a big impression on your audience.